Rwanda Gorilla Tours
Rwanda is now firmly on the map for a stimulating adventure safari. It is known for its gorilla trekking tours. But it offers so much more: Nyungwe Forest, Lake Kivu and Akergera National Park to name a few. It is small, so it's easy to get around, despite the hilly terrain. (Not for nothing is Rwanda called 'The Land of a Thousand Hills'!) Good tar roads wind through fertile hillsides terraced with coffee-plantations. So, from a practical point of view, this means you can combine some gorilla trekking in Rwanda with a safari in neighbouring Tanzania, with direct flights from the Serengeti. But it also makes for a great 'stand-alone' destination.
Gorilla Trekking in Rwanda
The rare promise of seeing some of the last wild population of mountain gorillas is the lure for most visitors. The charismatic Great Apes live in the high-altitude rainforest of the Volcanoes massif. This national park is home to over half of the estimated population of around 1000 mountain gorillas. There are 12 habituated mountain gorilla groups in the Volcanoes National Park. So this is one of the best places in the world for a gorilla trekking tour.
Unexpected treats on a Rwanda Safari
One or two days of gorilla trekking is likely to be the highlight of your Rwanda safari. Other 'must sees' include the ancient high-altitude forest of Nyungwe National Park, the scenic Lake Kivu and plains game and predators in Akagera National Park.
Get the Ball Rolling
Love the sound of a visit to Rwanda to see the Gorillas? Not sure where to start? Chat to us!
Contact Us
This private safari visits three stunning regions (Nyungwe Forest for chimpanzee tracking, Lake Kivu and Volcanoes National Park with a two-night stay to track the mountain gorillas. Choice of accommodation levels.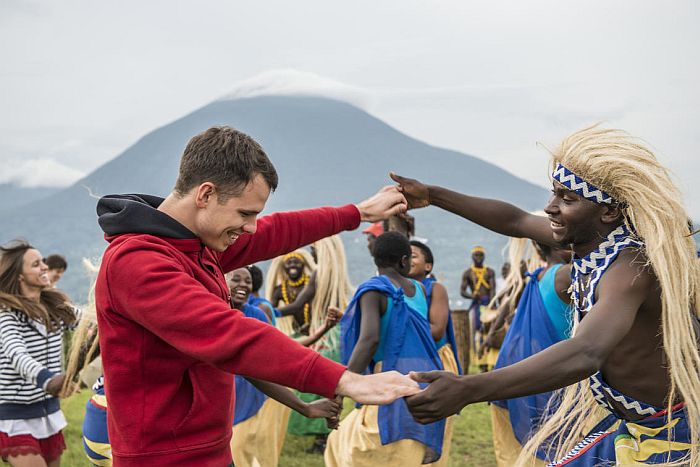 Gorilla Mountain Snapshot is an escorted private safari with a focus on gorilla tracking. Stay at a choice of three lodges, Bishops House, Sabyinyo Silverback Lodge or the luxurious Bisate Lodge. Or request Virunga Lodge instead.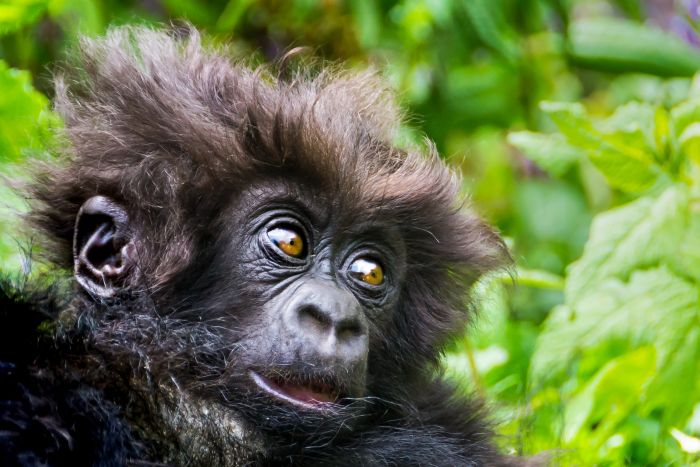 Essence of Rwanda is a private safari with chimpanzee treks, gorilla tracking, golden monkeys, rainforest walks, scenic drives, cultural visits and lake adventures. All Rwanda's treasures in one exciting safari.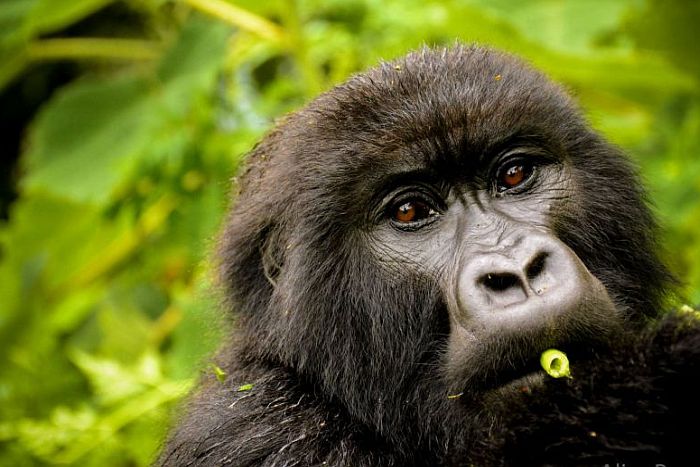 Tailor-made Rwanda Gorilla Tours
Our three sample Rwanda safari tours give a good sense of what's possible. But we can tailor-made a variety of private tours with your preferred safari lodges and camps.