Rwanda Gorilla Tours
So you're interested in gorilla trekking in Rwanda. But you may not know how to go about setting it up?
Rwanda is now firmly on the map for an extraordinary adventure safari. Gorilla trekking is likely to be the highlight of your Rwanda safari. But it offers so much more: tracking chimpanzees in ancient high-altitude Nyungwe Forest, the scenic beauty of Lake Kivu and the diverse wildlife, predators and lakes of Akergera.
The rare promise of seeing some of the last wild population of mountain gorillas is the lure for most visitors. The charismatic Great Apes live in the high-altitude rainforest of the Volcanoes massif. This national park is home to over half of the estimated population of around 1000 mountain gorillas. There are 12 habituated mountain gorilla groups in the Volcanoes National Park. So this is one of the best places in the world for a gorilla trekking tour.
Rwanda is a relatively small country, despite the hilly terrain. (Not for nothing is Rwanda called 'The Land of a Thousand Hills'!) Good tar roads wind through fertile hillsides terraced with coffee-plantations. So it's a great destination on its own, but you can also combine gorilla trekking in Rwanda with a migration safari in Tanzania or Kenya.
A visit to see the Gorillas and other wildlife in Rwanda will be a life-changing experience. Especially if you have had the assistance of an understanding professional who can answer your questions.
How to make it happen?
Now – more than ever – you're looking for a life-affirming experience. To have the freedom to travel and explore far-flung destinations.
But there's lots of information out there so you need someone to help you. To answer your questions. (When to travel? How long to spend in each area? How much to spend?)
So you need reliable help to put the programme together, book the highly sought-after permits, make sure the trip flows at the right pace. Not too fast to exhaust you, but with the perfect mix of adventure and relaxation.
Introducing Cedarberg Africa
Several of the team at Cedarberg Africa have travelled around Rwanda so we know from our experience some of the questions in your head. We've visited many of the lodges and so we can help you decide between them. We've trekked to see gorillas in Rwanda (and Uganda) and also enjoyed many of other excursions.
We love Rwanda and so we enjoy creating the perfect safari trips for our clients. For us it's all about the personal. It's our job to understand what YOU are looking for so that we can use our expertise to narrow down the choices and present feasible ideas to you. You can relax and ENJOY the planning process, when you are working with us.
What to do now?
Start by talking to us and sharing your ideas. We find the mix of your ideas on an initial enquiry form or email followed by a 15-20 minute phone call with us is worth hours of research. It often helps to clarify things at an early stage. However you may like to look at some of our sample safaris beforehand. (See links below)
We'll propose an initial safari outline and price.
Then we refine it with you so that it is perfect for your needs. You pay a deposit and it is all put in place with the minimum of effort.
Get the Ball Rolling
Love the sound of a Rwanda safari to see the Gorillas? But not sure where to start? Complete our easy enquiry form here!
Contact Us
Imagine how you will feel when, having hiked through the forest, you come face to face with the Mountain Gorillas. To spend time with such a majestic creature which is being protected through sustainable tourism and conservation.
A Rwanda safari is the perfect antidote to what we've just experienced. A positive travel experience which is good for you AND good for wildlife conservation and communities in Rwanda.
And such unique travel experiences with family and friends can form some of our strongest bonds and memories.
Sample Safari Ideas for Rwanda
This private safari visits three stunning regions (Nyungwe Forest for chimpanzee tracking, Lake Kivu and Volcanoes National Park with a two-night stay to track the mountain gorillas. Choice of accommodation levels.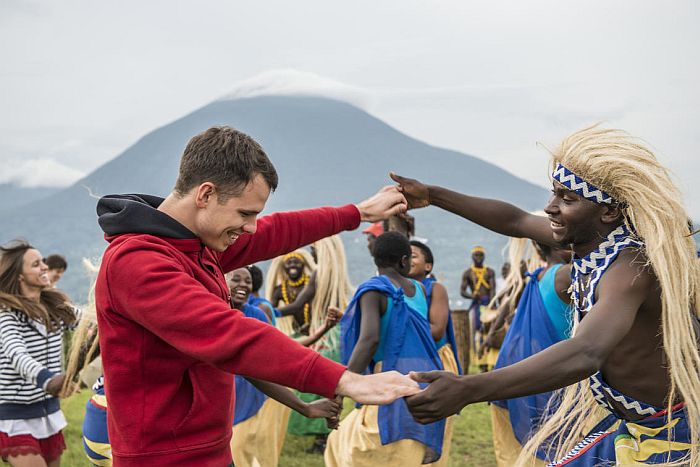 Gorilla Mountain Snapshot is an escorted private safari with a focus on gorilla tracking. Stay at a choice of three lodges, Bishops House, Sabyinyo Silverback Lodge or the luxurious Bisate Lodge. Or request Virunga Lodge instead.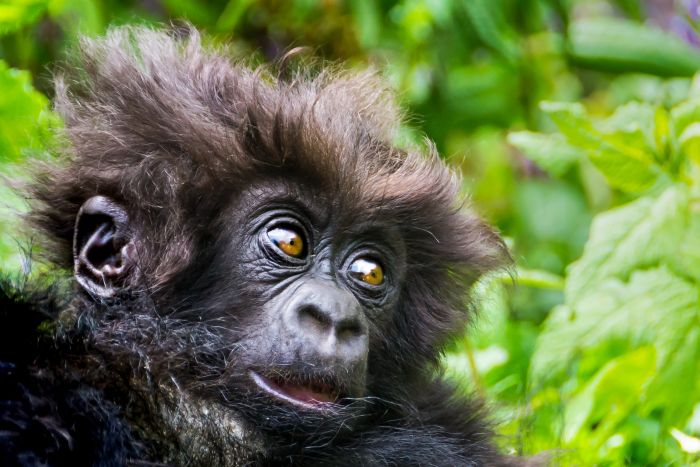 Essence of Rwanda is a private safari with chimpanzee treks, gorilla tracking, golden monkeys, rainforest walks, scenic drives, cultural visits and lake adventures. All Rwanda's treasures in one exciting safari.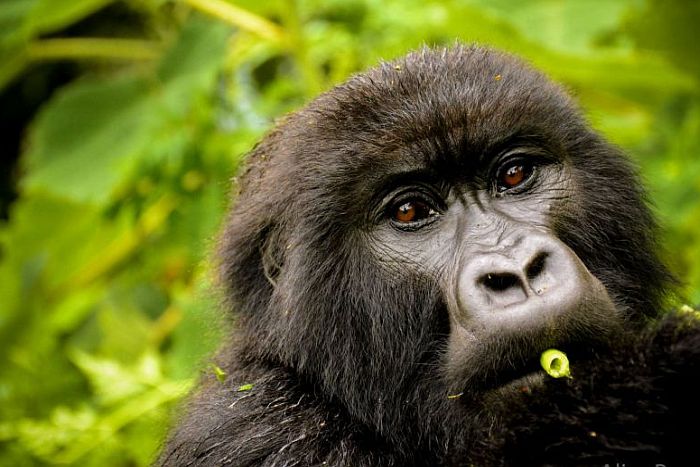 Our three sample Rwanda safari tours give a good sense of what's possible. But we can tailor-made a variety of private tours with your preferred safari lodges and camps.
A visit to see the Gorillas, chimpanzees and other wildlife in Rwanda will be a life-changing experience.
We'll design an individual safari just for you so that you get the safari you've always dreamed of. But without wasting hours of precious time navigating the endless possibilities. If you're looking for an authentic and magical safari experience, Cedarberg Africa can make it happen for you.
Start Planning Your Rwanda Gorilla Safari
Complete our easy enquiry form here, or send an email to info@cedarberg-travel.com!
Chat to Us