These countries don't really follow the peak season pricing surge of some other safari destinations which I have talked about. One of the main reasons is the massive growth in interest in gorilla trekking which can ONLY be done in Rwanda, Uganda (and, in future, the Congo.) This has both increased prices overall. And also flattened the typical safari seasonality in pricing.
You still have some seasonality. But the difference are pretty moderate in terms of price.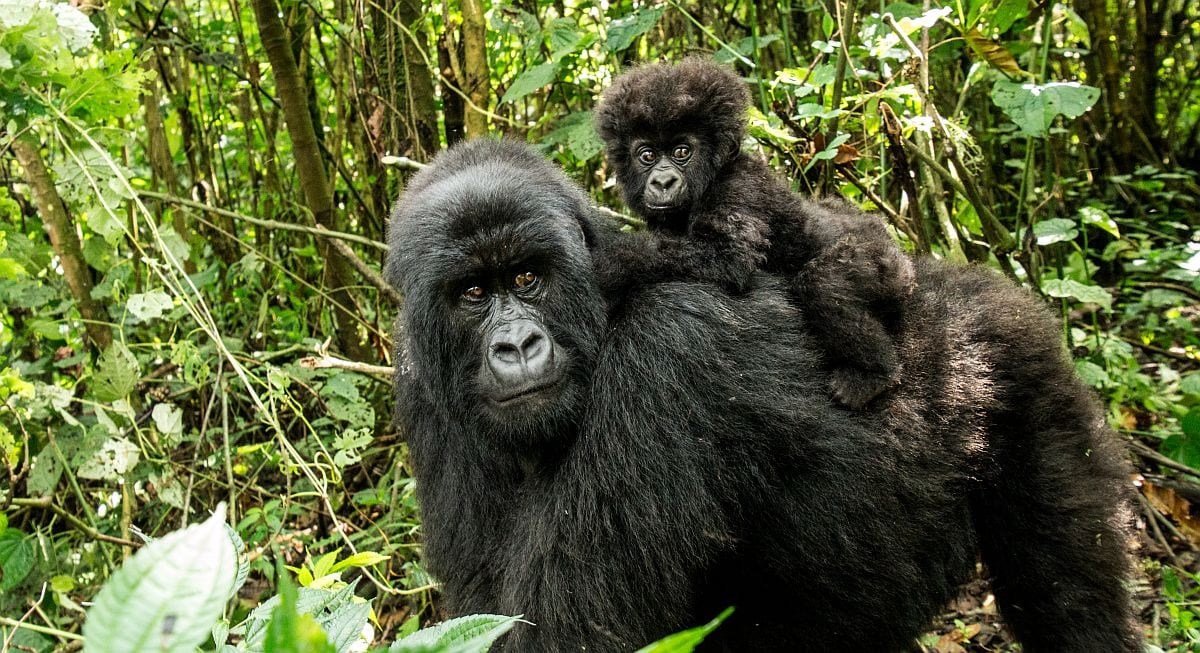 Guide to Typical Nightly Safari Costs in Uganda or Rwanda
Below we give some typical prices per night for the safari including the cost of in-country travel, park fees, game drives. It is priced in dollars as that's the currency used in Uganda and Rwanda for tourism. Obviously these exclude the international flights. And they exclude the gorilla trekking fees. More on that later…
| | | | |
| --- | --- | --- | --- |
| Ballpark Price per Night All-Inclusive | Mid-Range and/or Scheduled | Premier Camps | Top-end Camps |
| Green Season | $500-$600 | $625-$700 | $800-$850 |
| Shoulder Season | $525-$650 | $650-$725 | $775-$975 |
| Peak Season | $525-$650 | $650-$750 | $800-$1,100* |
So you can see that there's very little difference between the Peak Season and the Shoulder Season. (Plus what constitutes a "Shoulder season" varies from lodge to lodge. At one lodge, June may be a shoulder month. But it is High Season at another.)
So if you want to come for 8 nights in Peak season in a premier camp, you can assume at a safari price of around $5,500 to $6,000 per person. But a mid-range camp in shoulder season, also for 8 nights will cost around $4,500 to $5,000 per person. PLUS the cost of the gorilla trekking permit – see below.
* The top end of the range is usually for itineraries that combine Rwanda and Uganda as the Rwandan top-end lodges such as the exquisite Bisate Lodge are very expensive and skew the nightly averages.
u
High cost of Gorilla Trekking Permits
So let's address the big 'gorilla' in the room, as it were. Which is the cost of the trekking permits which are as steep as the hike up the mountain itself.
$700 per person per day in Uganda, ($800 per person from July 2020)
And a whopping $1500 per person in Rwanda
If you are just in Uganda or Rwanda for the gorillas and spend 4 nights in country then that's a massive $125 to $350 extra per night! But that's why you've chosen to come to Rwanda in the first place. So you just have to chalk it up to the cost of having a life-affirming once-in-a-lifetime experience.
u
Why don't we include the Gorilla & Chimpanzee trekking fees?
There are two main reasons, one good and one not so good…
The legitimate reason is that people vary as to whether they want one or two days of gorilla trekking. As this affects the price so much, safari specialists leave it to the client to decide. Similarly some people will want to do the chimpanzee trekking and others may prefer to do a different activity such as a community visit or a forest walk.
Thus in Rwanda and Uganda, the basic safari price includes all the meals, game drives and park fees. But then there are various optional activities that people can add on. These are always itemised clearly,
(The less 'legit' reason is that most other safari operators choose to give those fees separately. And so we have followed suit. As otherwise we'll look artificially more expensive.)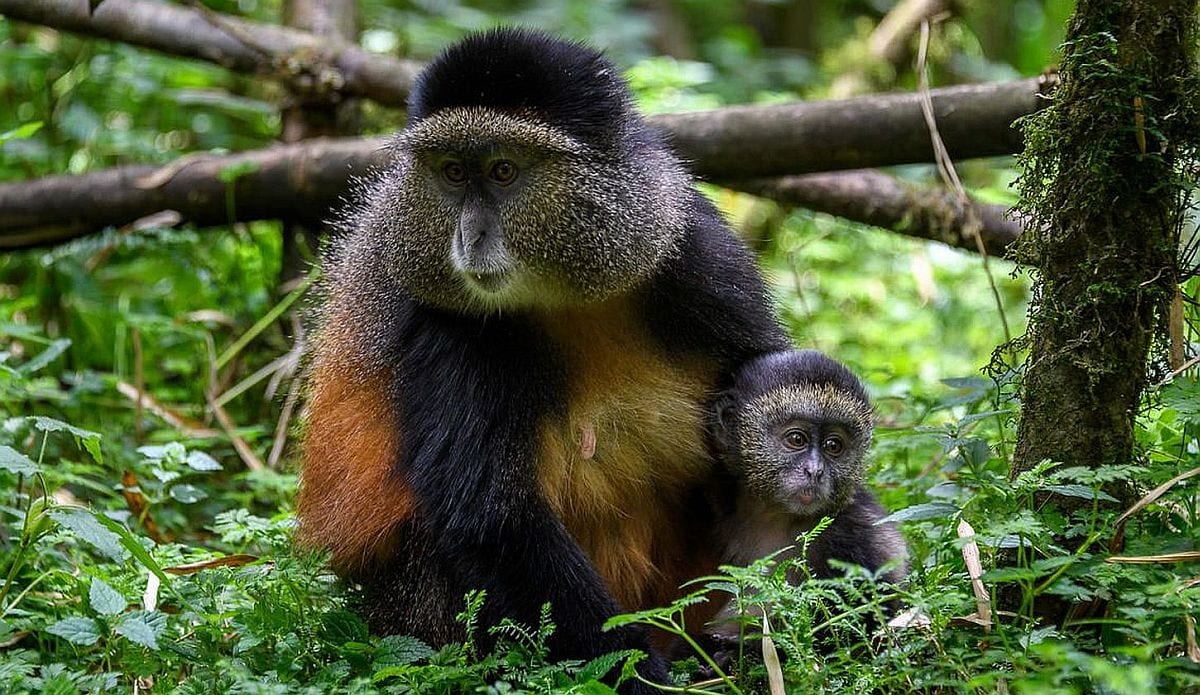 What factors affect the Uganda & Rwanda safari price?
Unlike some other safari destinations (where many factors affect the price), there are relatively few in Uganda and Rwanda.
Time of Year
Your mode of safari & number of people
Specific camps
Interesingly the length of stay doesn't reduce the per night price at the lodges (unlike in Botswana for example). But the longer you stay, the high cost of the gorilla trekking permit can be psychologically spread over several nights.
u
Time of Year
Because of the popularity of gorilla trekking, this is not as critical as elsewhere. But it should be!
Prices are cheaper in April, May & early November because that's the main rainy months. And rain in Uganda is a serious thing. This is high altitude tropical rainforest country. Rain is serious here and can affect your safari significantly. Given the prices are not that much cheaper, don't choose this time to come just to save a few bucks.
u
Mode of Safari
Uganda has a good choice of scheduled and private safaris. If you are a couple and need to keep costs down then taking a scheduled safari is an ideal way to go. Rwanda is mainly private touring.
But interestingly private safaris are not that much more, even for 2 people. And if you are a party of four, then there will be virtually no difference in costs. Some examples of our private safaris include Ultimate Uganda and Rwanda & Uganda Highlights. Contact us for a digital itinerary.
u
Specific camps
You don't come to Uganda to stay at fancy safari camps as you may choose to do in South Africa, Kenya or Botswana. So there is not that much difference in price between the various camps.
The exception to the rule are a couple of the new camps in the Volcanoes National Park (Rwanda) such as Bisate Lodge or Singita. These are pricey, but they are also amazing experiences if you can run to them.
u
Ways to save money on a Rwanda or Uganda safari
Fundamenally the cost of a safari and gorilla trekking in Uganda and Rwanda is what it is.
There are no easy ways to save money. You either want to do it and pay those prices, or you decide on a different bucket list dream.
Some tips
Consider a scheduled tour In Uganda
Or entice a second couple so that a private safari is at its most affordable. Prices continue to drop until 5 people.
Look at coming in the second half of June, October or early Deecember. This is a 15% to 20% saving for 3 of our tours
Rwanda and Uganda Highlights
Bwindi and Lake Mburo
A gorilla trekking safari is one of the most magical safari experiences that you are likely to have. Don't let the price put you off! If you combine this with the myriad other attractions of these beautiful countries, you will have one of the most memorable safaris in Africa.
I hope this helps!
u
'What does a Gorilla safari in Rwanda or Uganda cost" is written by Cedarberg Africa
Cedarberg Africa is a specialist tour operator and safari designer for Southern and East Africa. We offer 16 different countries in Africa. And we are a family-run company with 25 years of experience. Given our volume of business, we make our money through specially negotiated rates with the safari camps. So you will get both the benefit of 1st hand safari experience…At a competitive price.
Contact Us to start planning your safari…