Adventure Safaris
Adventure safaris to far flung destinations including sample active safaris & more adventurous game lodges & camps with safari activities on foot, by canoe or mekoro, even on horse back...
Overview
This is always a tricky safari category to describe as one person's extreme adventure may be quite tame for someone else. But we've pulled together our sample safaris and game lodges & camps which offer the greatest opportunity to be active and adventurous whilst on safari in Africa.
There's a wide range of adventure safaris! Some on foot, some by canoe or mokoro, some on horse back or even mountain bike. Exactly what's on offer varies from camp to camp.
Our adventure safaris offer the greatest opportunity to be out and about. You won't be just sitting in a game vehicle. But that's where the similarity ends.
Some are focused around staying active such as our South Africa and Victoria Falls Adventure . This is great for honeymoon couples, but open to anyone who likes to stay on the move. Others are adventurous simply because of the remote wilderness areas they visit. Others offers a more adventurous mode of travel and accommodation such as our mobile camping safaris...
You'll see some common adventure safari themes here. For example, we class the gorilla trekking safaris in Uganda and Rwanda as adventurous as there's some tough hiking involved in remote areas. Similarly many walking safaris in Big Game country are adventurous safaris because of the very nature of the experience.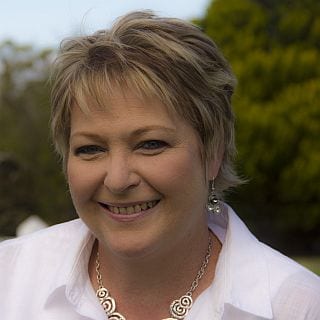 Sonja Brand
Africa Travel Specialist
Our experienced band of Safari Planners can create a bespoke plan for you. More enriching, more restorative and making more of a difference. Discover how working with a specialist adds value to your African adventure.
Mr Chris Day, UK - Peter
"Peter couldn't have been more helpful, and his suggestions were all relevant and useful to us."
Mr Chris Day, UK
High satisfaction with Cedarberg
"We just returned from our third African safari booked with Milandi. I cannot say enough about our high satisfaction with Cedarberg and, particularly, Milandi. Milandi has always worked with us, making recommendations based on our preferences, and together we "tweak" the itinerary until it is perfect for us. Milandi is efficient, highly responsive, knowledgeable, friendly, and seems to really care and act excited about our booked adventure. Each time we have traveled, all arrangements have been punctual and without any delays or cancellations. Every detail has been prearranged. During our most recent trip, Milandi even checked us in for each of our domestic and intercontinental flights, knowing that we would not have the capability to do so from the camps we visited. Cannot recommend Milandi highly enough!!"
Mrs Shirley Spain
Everything was brilliant
"Ginny Russell and the Cedarberg team have arranged many trips to Africa for us over the last 25 years. Each holiday has been wonderful and we love planning them with Ginny. When we think Africa & safari we always think Cedarberg. Thanks again Ginny, we are already looking forward to our next safari. Val & Frank"
Mrs Val Cummins
Hi I'm Tasha, I'm here to help you plan your ideal holiday experience
As always an excellent itinerary
"Choices of lodges was perfect. Everything went extraordinarily smoothly. As always an excellent itinerary, great local agent/guide/driver and good trip notes. Good to hear from Milandi personally when a local problem caused a change in the itinerary during the trip."
Mr Tim Flesher, UK
A quite outstanding holiday
"We have just returned from a quite outstanding holiday. Milandi listened to what we wanted and organised it perfectly. The standard of the whole trip was even better than we expected and the itinerary was interesting, enjoyable, relaxing and fun in exactly the right proportions."
Mr Allan Cole
Great itenerary
"The service that Cedarberg provided for us was outstanding. The itinerary that they put together worked seamlessly, all the pick ups were as they had stated and whenever we had a query about any aspect of the trip they came back to us quickly and provided all the information that we needed. I cannot recommend them highly enough ."
Mr Kevin Wilson