Overview
From guided walking holidays in South Africa, to a hike up Table Mountain. Or from a climb up Mount Kilimanjaro to a walking safari in Zambia... The memories of walking in Africa will stay with you forever. There are so many ways to enjoy a walking holiday or walking safari in Africa that it's helpful to look at all your options…
First, we should declare that a walking holiday and a walking safari are two completely different activities. So we have separate pages on each type of walking holiday in Africa. However, both are ideal for people who want to get away from the modern constraints of life and connect with the simpler joys of nature.
These walking pages offer a selection of private walking tours, 'slack-packing' walking trails & the best walking destinations in South Africa. Plus some of the best walking safaris in Zambia & Botswana...
Walking Destinations within South Africa
South Africa offers plenty of hiking trails. In the South Africa walking pages, we guide you towards the best walking areas and best lodges to stay at. In the popular walking areas, you will find detailed maps and guide books to help you choose a suitable walk. Many lodges have walking trails on their property or nearby. We tailor-make self-guided walking holidays in South Africa using some of these favourites.
We also offer some privately guided walking tours in South Africa; in the Cape, the Cederberg and the Drakensberg mountains.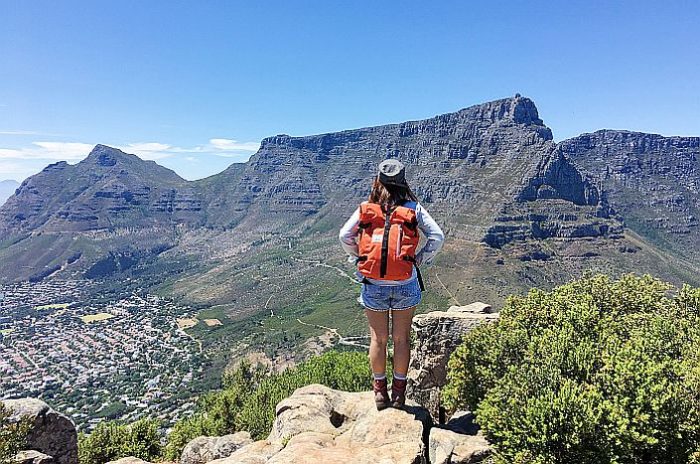 Walking Safaris in Africa
For any adventurous adult, a walking safari has to be the ultimate wildlife experience! So what do we mean by a walking safari? At its simplest, it is a walk in the company of a game ranger, usually armed, through big game country. There is nothing to compare with the exhilaration of walking through the bush as your ranger explains the way in which the bark of one tree may be used as a medicinal remedy. Or the leaves of another is distilled to make a formidable alcoholic drink!
This is a way of gaining a deeper holistic understanding of the whole ecosystem, rather than a strenuous walking experience. (But general fitness will add to your enjoyment.) However, it is always possible to come upon a herd of buffalo or rhino, so a walking safari can be an exhilarating adventure!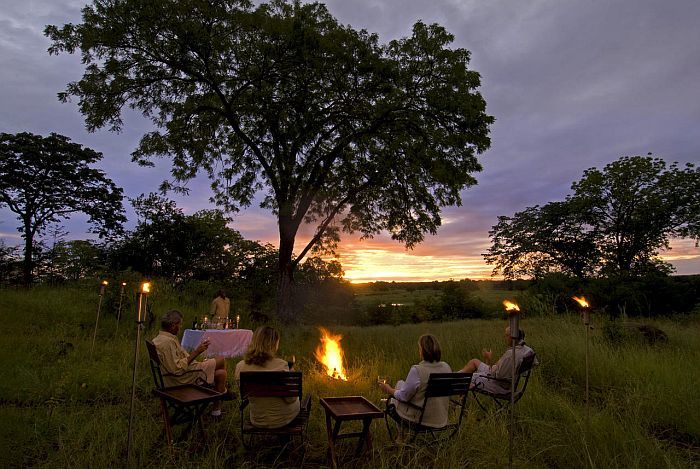 Walking safaris come in various formats. From a 3-4 hour bush walk, to staying at a bush camp focused on walking, to a classic walking safari of several days walking from one 'fly camp' to another. (A fly camp denotes a simple mobile camp often with dome tents and shared facilities. It contrasts with a bush camp which is also a fairly simple tented camp. But with larger meru-style tents and en suite facilities.)
We offer walking safaris in Botswana, Zimbabwe and Zambia. See our dedicated pages below...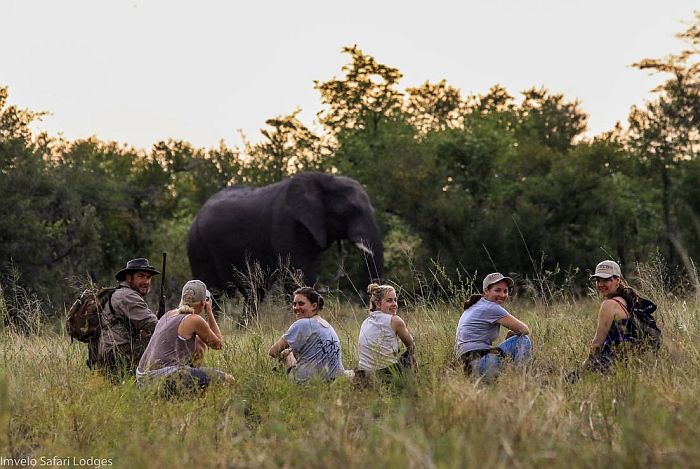 Best time for a Walking Safari or Tour?
Again, this depends on whether its a walking holiday or a walking safari! Most of Southern Africa is characterised by sub-tropical rainy summers and dry sunny winters. Thus the ideal time for walking safaris is between May and September.
However, the Cape of South Africa has a Mediterranean climate so there we recommend between August and December (spring & early summer), and again between March and May (late summer & autumn).
Highlights
Tremendous variety in walking terrain from Kilimanjaro to a relaxed coastal trail.
Choose between simply adding in some walking into your holiday or taking a guided walking tour.
Walking safaris are on offer in South Africa, Zambia, Botswana and Zimbabwe with specific bush camps focused on walking.
Special memories
"I would like to thank you for the very full and comprehensive travel documents you put together for us – it made our trip so easy! The organisation was perfect and it was so helpful to have contact names for our hosts along the way! Our trip has certainly wetted our appetite for more holidays farther from home and other parts is SA. I have no doubt we'll be returning one day! My overriding memory though is of the friendly people !" "
Mr Mo Hemsley, UK
It was by far the best experience we have ever had!!
"We are (regrettably) back from our trip and I wanted to let you know that it was by far the best experience we have ever had. The itinerary you designed for us was simply outstanding. Our guide in Cape Town was incredible and made sure we maximized our time, even throwing in little unexpected side trips to a wine farm, etc. The accommodations were top notch everywhere we stayed and the service was over the top. I actually don't have the right words to express how wonderful this trip was. I would say it was life-changing, as it gave us a totally new perspective on the wonders of nature. Thank you a million times over. This will not be our last visit to South Africa! "
Mrs Deb
Rwanda was inspiring
"My wife and I approached Cederberg requesting a draft itinerary and recommendations for a visit to Rwanda. We received prompt, well-informed assistance, and a final itinerary which was absolutely perfect. Our tour of the country was well-structured in terms of acclimatisation, pace and variety. On the second last day of our visit, we met up with another group who had opted for a different tour agency, and were exhausted by the disproportionate amount of time spent on the road rather than enjoying the delights of their respective destinations. "
Mr David, USA
Kate Bergh
Co-founder & Director
Hi I'm Kate, I'm here to help you plan your ideal holiday experience
We arrange trips to more than 100+ destinations throughout the African continent.
Top picks for Walking Tours & Safaris in Africa
Did you know
Meaning

The word 'safari' means journey in Swahili

Bush Camps

Bush camps are rustic tented camps, in remote wilderness areas, usually open only for part of the year
Exceeded all expectations
"Cedarberg was professional, responsive, and personable. All flights, all transfers, all accommodation, all activities, and the safari itself went exactly to plan. The experience, end-to-end, exceeded all expectations. "
Mr Michael Barnard
It was the most amazing trip I have ever been on!
"It was the most amazing trip I have ever been on. I still can't believe I was able to have the experience. We were treated like royalty the entire time. Thank you for doing such an amazing job. I would love to leave a raving review but I am not sure where to do that? Thank you Mari for making our trip the best ever! "
Mrs A Booth
Very pleased with service
"Very pleased with service received from Cedarberg – queries adequately answered, friendly + helpful staff (it helped me that there was a UK tel number to call), documents sent were clear and comprehensive. "
Mrs Johnn, USA