Overview
From guided walking holidays in South Africa, to a hike up Table Mountain...Or from a climb up Mount Kilimanjaro to a walking safari in Zambia... The memories of walking in Africa will stay with you forever. There are so many ways to enjoy a walking holiday or walking safari in Africa that it's helpful to look at all your options…
First, we should declare that a walking holiday and a walking safari are two completely different trips or activities. So we have separate pages on each type of walking vacation in Africa. However, both are ideal for people who want to get away from the modern constraints of life and connect with the simpler joys of nature.
These walking pages offer a selection of private walking tours, 'slack-packing' walking trails & the best walking destinations in South Africa. Plus some of the best walking safaris in Zambia, Zimbabwe & Botswana...
Walking Destinations within South Africa
South Africa offers plenty of hiking trails. In these pages, we guide you towards the best walking areas and best lodges to stay. In the popular walking areas, you will find detailed maps and guide books to help you choose a suitable walk. Many lodges have walking trails on their property or nearby. We tailor-make self-guided walking holidays in South Africa using some of these favourites.
We also offer some privately guided walking tours in South Africa; in the Cape, the Cederberg and the Drakensberg mountains.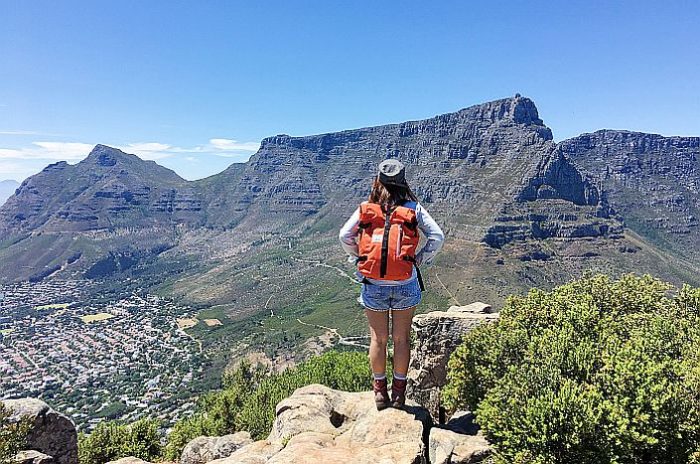 Walking Safaris in Africa
For any adventurous adult, a walking safari has to be the ultimate wildlife experience! So what do we mean by a walking safari? At its simplest, it is a walk in the company of a game ranger, usually armed, through big game country. There is nothing to compare with the exhilaration of walking through the bush as your ranger explains the way in which the bark of one tree may be used as a medicinal remedy. Or the leaves of another is distilled to make a formidable alcoholic drink!
This is a way of gaining a deeper holistic understanding of the whole ecosystem, rather than a strenuous walking experience. (But general fitness will add to your enjoyment.) However, it is always possible to come upon a herd of buffalo or rhino, so a walking safari can be an exhilarating adventure!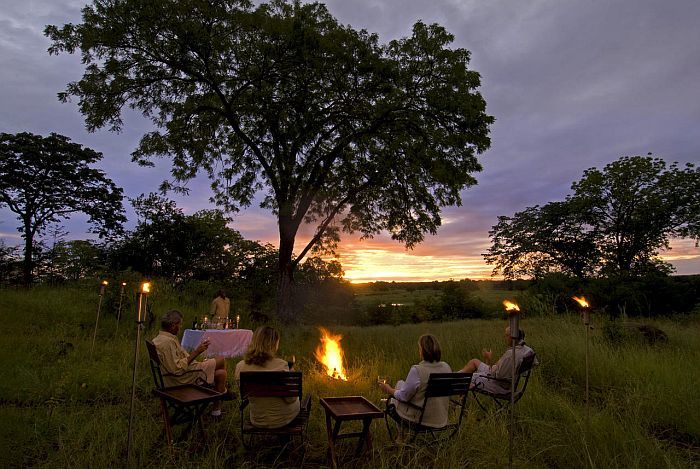 Walking safaris come in various formats. From a 3-4 hour bush walk, to staying at a bush camp focused on walking, to a classic walking safari of several days walking from one 'fly camp' to another. (A fly camp denotes a simple mobile camp often with dome tents and shared facilities. It contrasts with a bush camp which is also a simple tented camp but with larger meru-style tents and en suite bathrooms.)
We offer walking safaris in Botswana, Zimbabwe and Zambia. See our dedicated pages below...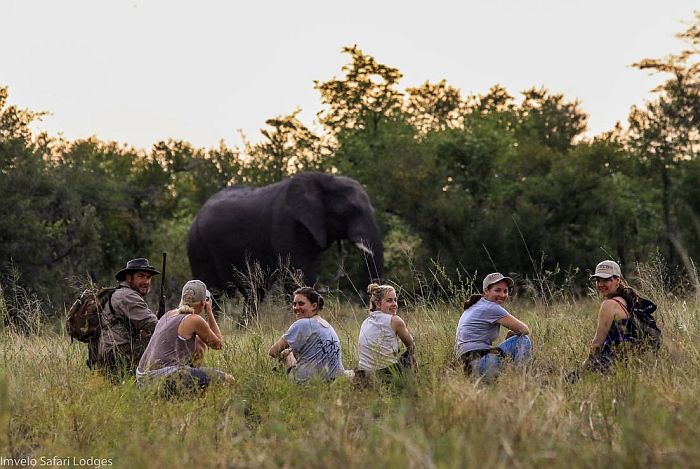 Best time for a Walking Safari or Tour?
Again, this depends on whether its a walking holiday or a walking safari! Most of Southern Africa is characterised by sub-tropical rainy summers and dry sunny winters. Thus the ideal time for walking safaris is between May and September.
However, the Cape of South Africa has a Mediterranean climate so there we recommend between August and December (spring & early summer), and again between March and May (late summer & autumn).
Highlights
Tremendous variety in walking terrain from Kilimanjaro to a relaxed coastal trail.
Choose between simply adding in some walking into your holiday or taking a guided walking tour.
Walking safaris are on offer in South Africa, Zambia, Botswana and Zimbabwe with specific bush camps focused on walking.
Wonderfully professional, yet absolutely approachable
"Bookings made to your perfect itinerary, with ease. No stress, just marvellous conversations about what you would like to see and do. Really really knowledgable consultants. And when they have sorted your dream itinerary, they follow up with lots of help and advice. We have always felt totally relaxed and looked after during our adventures in Africa. Cedarberg take care of everything. "
Mrs & Mr Birchall, UK
The trip was amazing
"I will write in detail about all the places. In the meantime, I just wanted to write you a quick note to say THANK YOU so much for putting a wonderful trip together for our family. From the beginning to the end the trip was amazing. I will highly recommend you to anyone in the future for South Africa. "
Mr Gord Dubey, USA
Cedarberg recommendations matched perfectly!
"Cedarberg have a detailed knowledge of the country and took time to understand our budget, desires and preferences to create a wonderful multi-centred holiday for us. They were helpful fine-tuning the itinerary and put together a comprehensive package covering all our needs. We have used Cedarberg previously and each holiday has been fabulous. We will have no hesitation using them for our next trip. "
Mr Brian Collins UK
Natasha Jantjies
Africa Travel Specialist
Hi I'm Natasha, I'm here to help you plan your ideal holiday experience
We arrange trips to more than 100+ destinations throughout the African continent.
Top picks for Walking Holidays & Safaris
Did you know
Meaning

The word 'safari' means journey in Swahili

Bush Camps

Bush camps are rustic tented camps, in remote wilderness areas, usually open only for part of the year
Great Recommendations
"I am into the details and ask lots of questions and I got all the info that I needed (and more) very quickly, which enabled my review all of Cedarberg's recommendations and check for alternatives. I am very pleased to say that I changed none and all of the recommendations were 1st class. "
Mr Ian Crispin, UK
Thanks for setting up the most glorious flowers trip for us!
"From start to finish we experienced fantastic service from Cedarberg Africa especially from Sonja. The itinerary was perfect, accommodation was great and the suggestions of things to see were very useful. We especially liked the variety of accommodation you set up from glamping to some awesome 5 star establishments. Thank you. We have already provided your company details with other friends who have expressed an interest in using your services. And we may be calling on you again for assistance in setting up our future trips, some being a wine farm tour in the Cape and a trip to Namibia (southern section) – but that is in the future. Thank you once again for your professionalism and passion in the services you offer. " Davies & Edwards family
High satisfaction with Cedarberg
"We just returned from our third African safari booked with Milandi. I cannot say enough about our high satisfaction with Cedarberg and, particularly, Milandi. Milandi has always worked with us, making recommendations based on our preferences, and together we "tweak" the itinerary until it is perfect for us. Milandi is efficient, highly responsive, knowledgeable, friendly, and seems to really care and act excited about our booked adventure. Each time we have traveled, all arrangements have been punctual and without any delays or cancellations. Every detail has been prearranged. During our most recent trip, Milandi even checked us in for each of our domestic and intercontinental flights, knowing that we would not have the capability to do so from the camps we visited. Cannot recommend Milandi highly enough!! "
Mrs Shirley Spain