Overview
Great Migration safaris to the Serengeti or Masai Mara must be one of the must-sees on any Kenya or Tanzania safari. However, you need to plan when to visit and where.
The annual migration of the big grazers of the African plains trampled all over the Serengeti–Mara ecosystem. Especially vast herds of wildebeest and zebra. The animals move according to the dictates of the seasonal rains. And they are untroubled by land-ownership or boundaries. Their territory centres on the Serengeti National Park  in Tanzania and the Masai Mara in Kenya. This territory extends into wildlife buffer zones outside the parks where wild animals co-exist alongside the local Masai and their cattle.
The great migration is constant
Talk of 'peak season' and 'high season' gives the impression that there must also be an 'off-season' for the wildebeest migration. And indeed many do close during the long rains. But the migration is a constant pattern of movement.
The cycle of life begins in the sweet grass plains in the southern part of the Serengeti. This is where animals give birth between December and Marc. So the plains teem with game and well-fed predators. But as the dry season approaches, the herds must move north in search of water and better grazing. Between July and August many of them make the dangerous river crossings over the Grumeti and Mara rivers into the fresh green grasses of the Masai Mara. From August to October the greatest concentrations of animals are in the Masai Mara The they start returning southwards back into the Serengeti of Tanzania.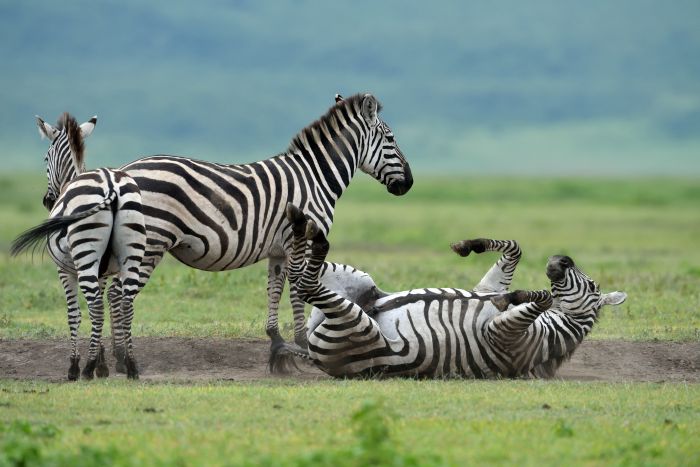 Below we outline various Wildebeest Migration safari packages for 2023  and 2024.
Main to the MAIN wildlife page
Mari Jacobs
Africa Travel Specialist
Hi I'm Mari, I'm here to help you plan your ideal holiday experience
We arrange trips to more than 100+ destinations throughout the African continent.
Did you know
Size

1.5 million animals take part in the migration

Route

Circular migration between the Serengei & the Masai Mara
Couldn't have been happier…
"Cedarberg and specifically our specialist Peter, have been excellent. Really communicative and just very on the ball. From the planning and payment, all the way through to arriving back home. The transfers, hotels, everything was spot on. Couldn't have been happier with how our honeymoon went. "
Mr Clark Hoy, UK
Superb holiday
"Peter put together a superb holiday for us. He found out what sort of things we liked and then tailored the holiday for our needs. Whilst working the logistics out! "
Mrs Helen Severs
Incredibly well organised
"Everything was incredibly well organised and left nothing wanting. We did not see all of the animals that we had hoped for but the experience we had was so much more than that. Hopefully we will return to Africa one day – maybe Namibia / Botswana next time. Thank you so much for organising everything for us it is very much appreciated. "
Mr James Coleman