If you have missed the first part of Peter's trip report on Kenya – you can have a read here: Travels through Kenya…
Although the Masai Mara in Kenya has been exerting a strong gravitational pull on me for some years this was my first visit; the attraction has always been deflected by other pressing priorities.
Was it worth the wait? Absolutely!
I love the South African Lowveld, was wowed by the stark beauty of Damaraland in Namibia, and of course rate the Okavango Delta as one of the jewels in the African safari crown. But there's something about the Masai Mara that still bowls me over. Maybe it's the relative simplicity of the landscape (successions of rolling grasslands seeming to extend to infinity in all directions); perhaps the immensity of the sky? I don't know. All I can say is that it didn't disappoint at all.
The safari. . .
My first night is at Kicheche Mara Camp in the Koiyaki Lemek region north-west of the Masai Mara National Reserve but on the way we stop to visit a couple of other small and intimate bush camps: Kicheche Bush Camp and Porini Lion Camp. Along with one other camp they have exclusive traversing rights over the Olare Orok Conservancy. Which allows excellent game viewing without hordes of vehicles. I like both camps very much and after lunch at Kicheche Bush Camp, we head, via an incredibly steep, rocky and picturesque route towards Kicheche Mara. We see a lot of game early on as the local area has benefited from some recent generous rains. Then with darkening skies the rain starts, heavy enough for us to stop and put the roof on…
Elephant Pepper Camp
Francis has kindly come to pick me up and transfer me over to Elephant Pepper Camp, in the 'Koiyaki Community Conservation area in the northern Masai Mara – less than an hour's drive south of Kicheche Mara Camp. I've just had a hearty breakfast shaded by a little clump of trees at Kicheche Mara, following a fairly quiet but fascinating game drive. When we spot a male ostrich our guide Benjamin quizzes us as to what make and model it is. Apparently it's the Masai ostrich – logical enough when you think about it. I'm always staggered by the sheer size of these birds, and they can cover the ground at an astonishingly fast pace.
My fellow guests are a little the worse for wear after making the most of the wine last night at dinner. Perhaps the most convivial and jolly evening on my whole trip! Nearly twenty of us on one big table and, as sometimes happens just the right mix of people to make for a really fun evening. Before dinner we had enjoyed a great sighting of a small elephant herd and also been astonished by the size of two of the largest dik-dik (the smallest of the antelope species) any of us had ever seen.
Now Francis and I are pulling into Elephant Pepper Camp. After a beautiful lunch, and a welcome afternoon nap, we head out for our afternoon game drive. Almost immediately we're at one of the most thrilling sightings of the whole trip!
A lioness with two very young cubs – perhaps two to three days old, busy suckling from their mother. At this age cubs are spotted, and they twitch every now and then as they adjust their feeding position. We watch spellbound for a while before leaving them be, and circle round to the other side of a thicket, to be rewarded with a fantastic sighting of a lone lioness. I stare in awe at the size of her paws, and watch the rhythmical rise and fall of her chest as she breathes in the late afternoon air. Later we find a huge plateau for our sun-downers; vast night skies open up in all directions.
I've really enjoyed my time at Elephant Pepper Camp – for me this is pretty much the ideal safari camp: small, comfortable, elegantly simple with great staff. Last night I chatted to Robert, one of the waiters and found out how the Masai charge their mobile phones: on market day an enterprising individual brings along a generator!
With us in the Land Rover is Baba, one of the Masai warriors based at the Camp. Bowling along the gravel road we start to chat, and it transpires that Baba has led quite an eventful life. For one he survived a leopard attack when young and, perhaps even more unusually, he is one of the few Masai in the area to own a passport. A Japanese guest at Elephant Pepper was opening an African themed hotel in Tokyo and invited Baba and two of his friends out to Japan for the launch. Via Jules and the lingua franca of Swahili I quiz Baba about his experience. He didn't enjoy the flight very much but had a good time once there.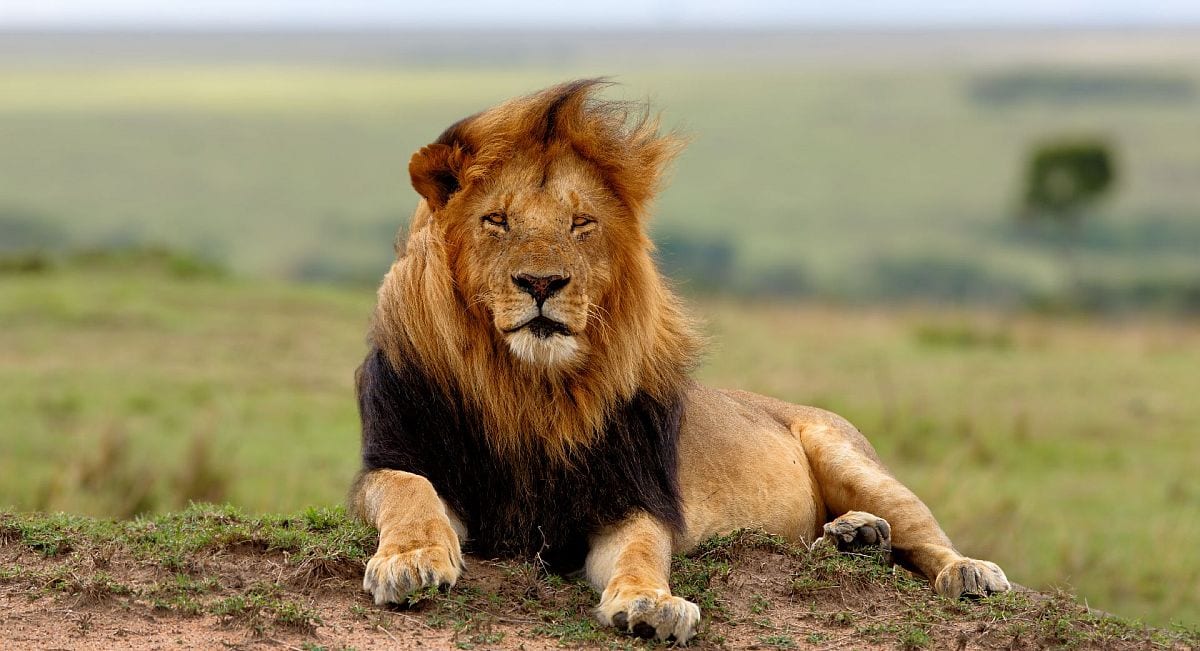 Cottars 1920s Camp
Today co-operation is the name of the game: Jules has kindly offered to drive me to the Talek Gate entrance to the Masai Mara National Reserve, where we plan to hook up with a vehicle from Cottars 1920s Camp, my next stop. Sure enough Alex and Neboo from Cottars 1920s Safari Camp are there to meet us at Talek Gate, and I jump ship and begin the next phase of my Mara exploration.
That evening Alex, Neboo and I had a great game drive, tracking down the Henry pride of lion, numbering 22 in total: two males, seven females and cubs of assorted ages. Another highlight was a week old elephant calf keeping close to its young mother. Generally if the calf can fit under its mother's belly it is less than a year old – a useful rule of thumb for assessing a baby elephant's age.
Earlier the following morning we had gone for a quick walk near the camp, focusing on some of the plants and trees used by the Masai. I knew about the "toothbrush tree", but had never seen the "sandpaper tree". Older leaves can be used to smooth the shafts of the Masai spears, whilst younger leaves are sometimes used by the women to clean their tongues! Wild sage makes a good anti-perspirant or can be used for a bit of a freshen up, and the "orange leaf tree" really fascinated me: apparently lion sometimes make use of its insect repellent properties by dragging their kill to its base to keep the flies off their food.
After breakfast I had a look at the Cottar family portraits in the mess tent – four generations of American adventurers, hunters and photographic safari pioneers. Charles was entranced by a report of Theodore Roosevelt's 1909 safari, and moved his young family out to Africa soon after. Looking at the potted histories under the portraits is instructive: Charles was mauled by leopard three times, injured by an elephant and eventually killed by a rhino; his son Mike survived nine episodes of black-water fever, when one bout is enough to finish off most men.
Interested in booking a Safari or Holiday?
Chat to one of our experienced consultants that's here to help and guide you. We use our expertise to narrow down the choices and present feasible ideas, so you can relax and ENJOY the planning process!
Contact us!
Gloria Darvall
Africa Travel Specialist
Hi I'm Gloria, I'm here to help you plan your ideal holiday experience
Peter's travels in Kenya – is written by Cederberg Africa