Not such untouched land. . .
The Serengeti National Park is 'a wilderness' only to the extent that no commercial roads cut through it. And there are virtually no roads in the adjacent village lands either.
So it certainly seems that animal movements are much as they would have been for millions of years. Endless plains dotted with only a few flat-topped acacias and wooded koppies.
But, in reality, this apparently virgin bush is far from untouched by human hand. On the contrary, before the transformation of national parks and reserves, local people had been utilising the Serengeti in Tanzania, and the Mara in Kenya, for livestock and hunting in a way that allowed both wildlife and people to thrive.
For more than 200 years, Maasai pastoralists migrated large distances with their precious cattle and left the landscape to recover between periods of grazing. This was much to the advantage of the wild plains game. But this conservation role has been fully appreciated only quite recently.
The Maasai 'empire'
The Maasai of East Africa are the descendants of Nilotic people. They moved south in the wake of the desertification of the Saharan ranges. These Maasai speakers used to control about 60% of what is now called Kenya. They spread out in all directions from the Great Rift Valley, into Uganda and into Tanzania. However, the Maasai were not looked after when they were ousted from their ancestral lands, (in order to create the wildlife sanctuaries).
The Government saw these cattle-keepers as hooligans in the 1950s. And the present authorities still see them as stubborn and anachronistic. Tourism has brought their communities mixed benefits and, unfortunately, a very unequal distribution of the economic rewards.
Increased competition for scarce resources between increasing populations of both wild animals and people is causing friction. New thinking is that the only way forward is to reconnect the needs of the wildlife with those of local communities. So we need to recover the old interdependence. It's increasingly clear that some of the best managed wildlife sanctuaries are Maasai-owned.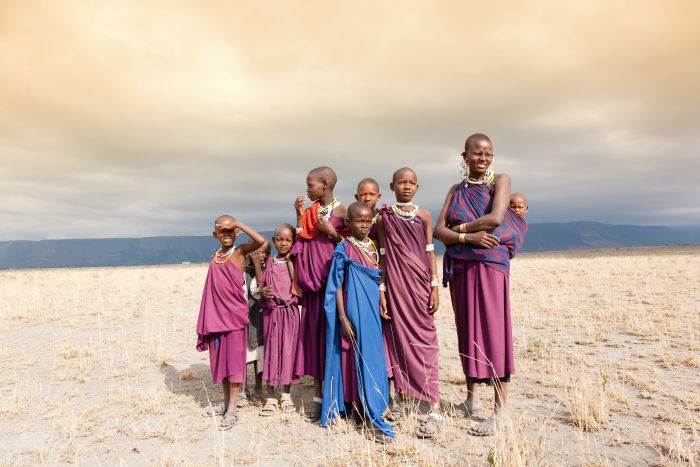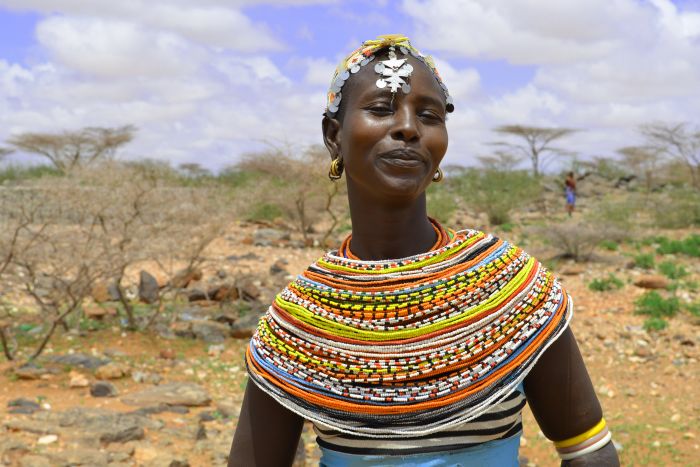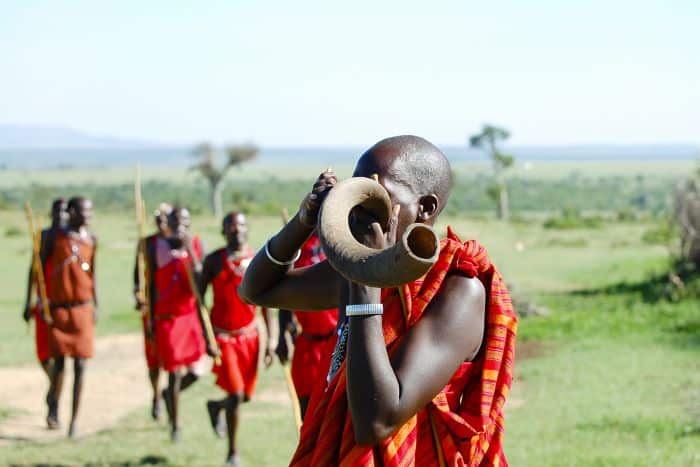 Get a closer picture
One of the best ways you can support both the threatened culture of the Maasai, as well as wildlife, is to spend time in one of the Game Controlled Areas in Tanzania. Or one of the Wildlife Conservancies in Kenya adajacent to the Mara National Park. Here you will be able to see cattle and game co-existing. And talk to the Maasai about the future as they see it. . .
Throughout Africa, tourism plays a vital role in sustainable development and the conservation of wildlife and the environment. (Relatively) wealthy visitors contribute directly to local economies to create jobs and infrastructure. And, with huge pressure on scarce resources and wild habitats, it is often only this value that visitors place on the natural environment and its wildlife that makes it viable for governments to conserve some of the world's most special places.
Free Guide to Tanzania Safaris
Check out our photo-rich Insiders Guide to Tanzania and share with family and friends
Download Now
Win-win
The real win-win here is that by choosing to stay with the Maasai for some of your Serengeti migration safari. You'll get a better game viewing experience. And there is less chance that the wisdom of the Maasai will be swept aside.
One of our favourite such options is also, happily, one of the more affordable. Combine stays in the Selenkay Conservancy and the Ol Kinei Conservancy in the Mara and you can enjoy a 6 night drive/Fly Kenya Adventure Camping Migration Safari .
Activities include morning and afternoon game drives. Also on offer are full-day game drives with a picnic lunch. This is especially popular for guests who wish to delve deep into the Masai Mara National Reserve to witness one of the famous river crossings. Bush walks with Masai are another highlight. Being on foot offers a completely different perspective on the game and the flora.
Dome tents not for you? Check out Porini Safari and Diani Beach which features the rather more upscale sister camps from the same safari outfit. Or check out Chem Chem which puts walks with the Maasai at the heart of the safari experience. Or just ask us about which camps focus more on working with the Maasai people.
Both for their benefit and for yours.

Interested in booking a Safari or Holiday?
Chat to one of our experienced consultants that's here to help and guide you. We use our expertise to narrow down the choices and present feasible ideas, so you can relax and ENJOY the planning process!
Contact us!
Ginny Russell
Co-founder & Director
Hi I'm Ginny, I'm here to help you plan your ideal holiday experience
---
This article was written by Cedarberg Africa
Cedarberg Africa is a specialist tour operator for Southern and East Africa. We focus on upmarket tailormade safaris for discerning and busy people. We make our money on the difference between our trade rates and the rates that are available to you, so that means that effectively all our years of experience and expertise come free of charge…
Contact us if you'd like a tailor-made safari quote for Tanzania or Kenya.