Our objective is very clear
to offer tailor-made holidays and safaris, backed up by our expertise and insight, at a fair and competitive price. You get the full financial protection and 24/7 support which you forfeit when you book piecemeal.
Cedarberg clients range from time-pressured honeymooners, to parents anxious to make sure that all the family's needs are met on a first-time safari, to safari veterans keen to try somewhere 'different'.
The Cedarberg Way – why we love what we do
No, it's not a long distance footpath, but a way of working which is uniquely ours. At its core is our mission to unearth what you really want from your holiday, not to tell you. Yes, we bring our expertise into the conversation, but not in an overpowering way.
We love to talk about Africa, but we never forget that it's all about you and what you want from your holiday. That's why we ask more questions of our clients than most companies. Our approach is not about displaying our knowledge – that's a given – but instead we focus on getting to know what makes you tick and what you want from your safari.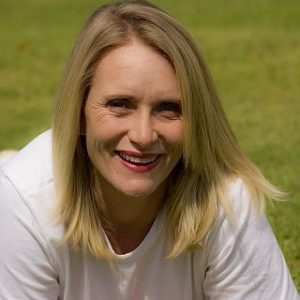 Dedicated, impartial & informed personal safari planners
You bring your ideas, thoughts and dreams. We add our expertise, a healthy dash of enthusiasm, some insightful questioning and a twist of inspiration. Together we tailor the perfect safari for you.
Our consultants are not paid on commission and so offer you their impartial opinions. We have no interest in pushing you to use a particular lodge or hotel. Check out our Meet the Team page.
"Really communicative and just very on the ball. From the planning and payment, all the way through to arriving back home. The transfers, hotels, everything was spot on. Couldn't have been happier with how our honeymoon went."

Clark Hoy
Inspiring, interactive tailormade itineraries
The process starts with our tailormade itineraries and interactive digital itineraries. Click here for an example. These allow you to see the route, check out the hotels in detail and decide on unique excursions.
Once you've booked, we provide comprehensive pre-departure documents with directions and routes, suggested things to do, and tour descriptions.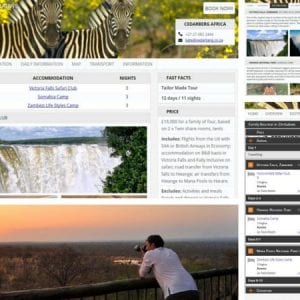 Cedarberg was very thorough
"Cedarberg was very thorough , helpful and easy to deal with. Very comprehensive information pack. "
Mrs Pamela Bailey
WHAT AN AMAZING SAFARI! An outstanding job!
"WHAT AN AMAZING SAFARI! What an outstanding job you did! From the arrival of the guests to the end of the safari. I'll speak on my behalf and let the other guests speak for themselves and give their own opinions. Let me just say the Safari amazing…., The team did an outstanding job, from the day of arrival at the airport with ground handlers to the drivers, to the departure day. Everything went smoothly and without this team, I do believe the experience would have been different. Africa is known for being slow, especially being punctual (as we call it, African time). The team changed all that. Everything ran according to the schedule and on time. They made us feel at ease, stress-free, and truly on vacation. It indeed made me feel proud of my country, proud to be a Kenyan, and proud of the people. There was UBUNTU all around, everywhere we went people were respectful, polite, and kind (apart from the one or two individuals who would hassle us to buy something and especially when they see Mzungu) and for that, I thank you, THOMAS, and the team. Excellent work. A hand of applause to Mari; Thank you to Mari, it all started with you. Thank you for planning and organizing the Safari it will forever be in our memories. The accommodation and the food were fantastic. Amboseli was stunning, although it would have been great to see Mt Kilimanjaro it was cloudy. Eka Hotel was great, and the breakfast was delicious. At the Keekorok, zebras visited us behind our cabins and could hear the call of the hippos. And finally, the Voyager hotel in Mombasa was fun and relaxing and the food was fantastic. Overall, the hospitality everywhere was fantastic. Couldn't have asked for more. Lastly, a big thank you to my safari team (Resa, Anette, Pete, Jim, Pat, Sarah and Mike) for being seasoned travelers, easy going and went with the flow. The Safari wouldn't have been the same without great travelers like you. I enjoyed spending time with you all. THANK YOU, GUYS. Sincerely, I thank you ALL. "
Mrs Carol Ndungu
Rwanda was inspiring
"My wife and I approached Cederberg requesting a draft itinerary and recommendations for a visit to Rwanda. We received prompt, well-informed assistance, and a final itinerary which was absolutely perfect. Our tour of the country was well-structured in terms of acclimatisation, pace and variety. On the second last day of our visit, we met up with another group who had opted for a different tour agency, and were exhausted by the disproportionate amount of time spent on the road rather than enjoying the delights of their respective destinations. "
Mr David, USA
Cannot recommend enough
"I cannot recommend Cedarberg Africa enough, and more specifically, Mari Jacobs. I knew nothing about Africa and I thought it would be a wonderful place to go for our 2-week honeymoon. A co-worker had done a similar trip and passed along Mari's name to me. She really is excellent at what she does and, most importantly at the time, she makes everything as stress-free as possible. "
Mrs Denise Rehrig, USA
We had a great time, a very memorable holiday
"Thank you for your patience with us through the planning stage. Standard of room we realise is important to us maybe we should have discussed this more at the planning stage. It was a very memorable holiday "
Mrs Sara Brill, USA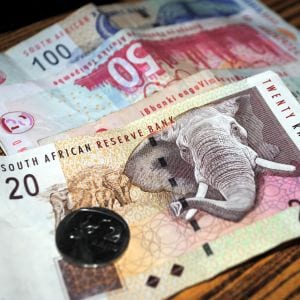 Excellent Pricing
You bring your ideas, thoughts and dreams. We add our expertise, a healthy dash of enthusiasm, some insightful
We also have to deliver this expertise at the right price point. Luckily, though we are an independent African specialist, we are also part of the largest buying group in Southern Africa, TravelSmart Crew.
What does this mean for you? Well it's simple really – good prices! We have negotiated the best buying rates with all the safari lodges, hotel groups and independent hotels.
This means that we can compete on price with the online booking portals. See our interesting article comparing our prices with a well-known online booking site.
"Cedarberg were helpful, easy to deal with, and competitively priced. It's extremely likely that I will recommend you to others."
Team of 12 – large enough to count, small enough to care
Founders Ginny Russell and Kate Bergh are fortunate to draw on the expertise of two teams of talented and enthusiastic safari planners in South Africa and the UK. Between us we have hundreds of years in safari travel bringing a deep knowledge of the destinations we offer.
In our open plan offices, it's easy to share our knowledge from recent research trips. But you will always have a single person who looks after your booking from start to finish (except where leave or research trips preclude this).
Check out the unusual Story behind Cedarberg Africa …
"Cedarberg was professional, responsive, and personable. All flights, all transfers, all accommodation, all activities, and the safari itself went exactly to plan. The experience, end-to-end, exceeded all expectations."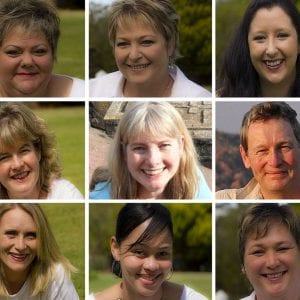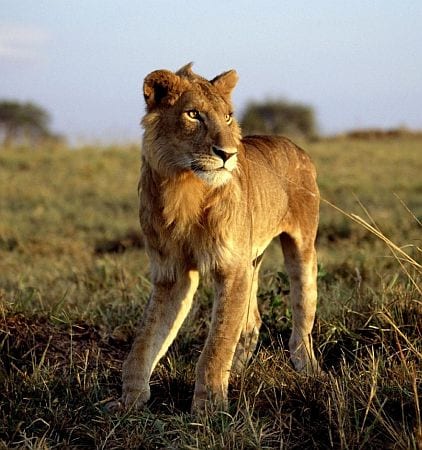 Hassle-free, transparent & flexible
Our approach takes the stress out of safari planning. You can be as involved as you want to be. We are here to be a sounding board for your ideas, but we are not afraid to tell you when your plans are too ambitious (4 countries in 10 days anyone?), or when the hotel which looked so nice on the website is not so smart in real life…
As tailormade specialists, we offer flexibility so that you can refine your trip until it suits you perfectly.
"The service that Cedarberg provided for us was outstanding. The itinerary that they put together worked seamlessly, all the pick ups were as they had stated and whenever we had a query about any aspect of the trip they came back to us quickly and provided all the information that we needed. I cannot recommend them highly enough."

Kevin Wilson
Characterful hand-picked accommodation
In a world of anonymous hotel rooms which could be anywhere, we have identified those smaller hotels and game lodges which exhibit friendly exuberant service and local style. Many are owner-managed. You don't give up any creature comforts but you do forgo the uniform impersonality of the ever-present resort hotel.
"Very helpful discussions beforehand to give us lots of options. The personalised website was really good. The pre-holiday booklet was really useful as well."

Rachel O'Connell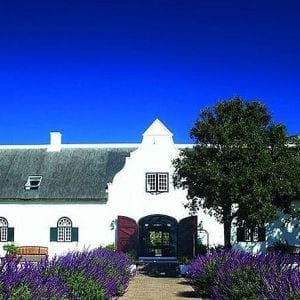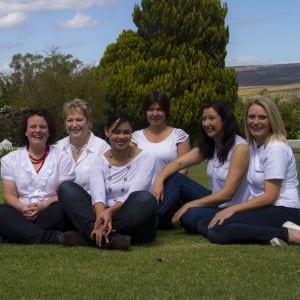 On the Ground Support
We have our own offices in South Africa so we know what's happening on the ground – the latest news, the best new eateries, lodges or unique adventures.
Naturally, we have emergency back-up either from our own staff in South Africa or from our local ground handling agents in East Africa.
Generally all our trips run very smoothly but sometimes even the best laid plans go awry – whether because of Icelandic ash clouds, unexpected illness or other unforeseen events. It's how we deal with those situations which sets us apart.
We are here to support you 24/7 with an emergency contact number and Duty Manager on hand at all times. With our on-the-ground knowledge, we can get your safari back on track with the least inconvenience and stress.
"Cedarberg were helpful, easy to deal with, and competitively priced. It's extremely likely that I will recommend you to others."

Mrs J