Overview
The Lokanga is a small boutique hotel in the old part of Tana high on the sacred Royal Hill near to the old Queen's Palace. Its name comes from the Malagasy word for violin because the house lies on the site which was the home of the Queen's musicians. This charming boutique hotel lies high above the hustle and bustle of the city and exudes a serene air. The house dates to the 1930's and has a long varangue (terrace) which faces west to enjoy the sunset views over the rice fields of the plains below. Every evening, you are invited to enjoy the sunset over drinks and canapes on the terrace.
The Lokanga aims to combine the charm of a bygone era - with much use of antiques, family artefacts, old prints and photos – and modern amenities. It is has only six individually styled rooms all with a different theme but all sharing the stunning views over the city below. Decorated with family antiques, each also has wifi, minibar, television, heating and ensuite bathroom. Lots of charm and style if you enjoy the period ambience. The staff at Lokanga were very friendly and accommodating, speaking good English. They have a choice of four walking tours from the hotel ranging from a 20 minute stroll to a more energetic 2 hours. Outside there is a lovely little garden. The food is also particularly good with all meals on offer.
The house is set on three flights of stairs with the top flight being particularly steep so I wouldnt recommend the top floor rooms for people who have difficulty with stairs.
Lokanga Boutique Hotel gallery
Lokanga Boutique Hotel on the map
Lokanga Hotel review
Lokanga Boutique Hotel was my favourite hotel in Tana by quite a margin. It lies high above the city, a stone's throw from the Queens Palace. It's a traditional Tana house – brick built with lots of wooden floorboards, shutters and steep stairs. The view from the terrace is superb and you enjoy the sense of being above and away from the considerable bustle of the city.
However what really makes Lokanga Hotel stand out is their attention to detail and very friendly personal service with a welcome drink of your choice on arrival, a variety of suggested walking tours of the city with printed maps, delicious food on offer to suit all palates, including children's options (a relative rarity in Madagascar).
The rooms are all individually furnished in period style. If you want a contemporary décor, look elsewhere. The most popular room has a bath in the bedroom so ideal for honeymoon couples but not for the more reticent. We had the Rose room on the top floor which was spacious and charming and quite a workout up the steep stairs.
Highly recommended!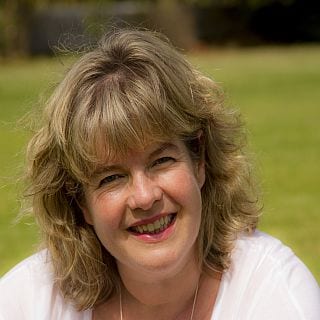 See other options in this area