Overview
Our selection of villas & apartments follows our ethos of having the freedom to explore, your way. With a villa, you can have breakfast when you want, eat lunch in your swimsuit and dinner attire is completely your own choice.
Villas and apartments work for so many lifestyles. Multi-generational family parties can come together from around the world. Individual families or groups of friends can relax in space and comfort. Couples travelling without kids can enjoy a romantic private retreat just for them.
The options range from glamorous apartments and villas, to simple seaside beach cottages. Or from comfortable family homes; to exclusive safari houses in the bush.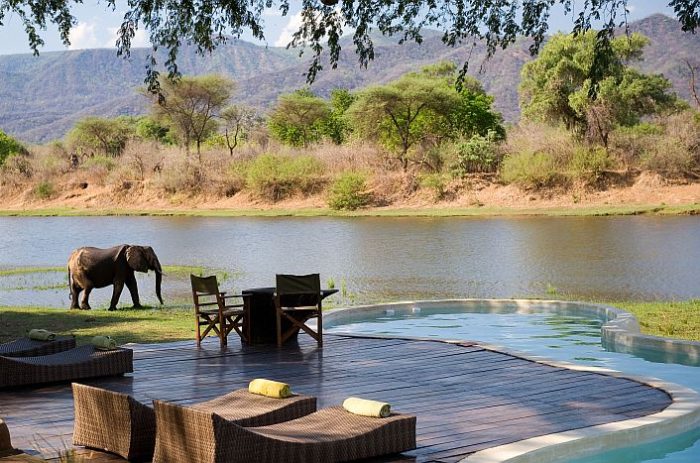 Highlights
Our villas and private retreats are our hand-picked selection of the best that we've seen over the years
A private villa gives you the best of all worlds. You have your own place to call home but then you can walk away from it, without having the worry of maintaining a second home!
Having your own private bush home – with private ranger as well - makes for a truly unique safari experience.
Most amazing holiday in SA
"Thank you for the most amazing holiday in South Africa. The three lodges were all selected with great care and each had a different atmosphere. All transfers worked entirely smoothly and we were even met on arrival at Johannesburg airport to be escorted the few yards to the airport hotel! Cedarberg really came into their own when BA messed up theoutgoing flight (twice) and Ginny spent her entire Bank Holiday weekend sorting it out for us. "
Mr Mike Ricks, UK
Extremely helpful
"Peter was extremely helpful. He answered any questions and concerns I had really quickly. Cedarberg website is great with lots of tips. I thought the booking information and itinerary were outstanding and all the pre holiday information made us feel really looked after. "
Mrs Lottie Murphy, UK
High satisfaction with Cedarberg
"We just returned from our third African safari booked with Milandi. I cannot say enough about our high satisfaction with Cedarberg and, particularly, Milandi. Milandi has always worked with us, making recommendations based on our preferences, and together we "tweak" the itinerary until it is perfect for us. Milandi is efficient, highly responsive, knowledgeable, friendly, and seems to really care and act excited about our booked adventure. Each time we have traveled, all arrangements have been punctual and without any delays or cancellations. Every detail has been prearranged. During our most recent trip, Milandi even checked us in for each of our domestic and intercontinental flights, knowing that we would not have the capability to do so from the camps we visited. Cannot recommend Milandi highly enough!! "
Mrs Shirley Spain
Sonja Brand
Africa Travel Specialist
Hi I'm Sonja, I'm here to help you plan your ideal holiday experience
Top picks for Villas & Apartments
Competitively Priced
"Cedarberg were helpful, easy to deal with, competitively priced. "
Mrs Jane Perrins, UK
Wonderfully professional, yet absolutely approachable
"Bookings made to your perfect itinerary, with ease. No stress, just marvellous conversations about what you would like to see and do. Really really knowledgable consultants. And when they have sorted your dream itinerary, they follow up with lots of help and advice. We have always felt totally relaxed and looked after during our adventures in Africa. Cedarberg take care of everything. "
Mrs & Mr Birchall, UK
Fabulous time
"I can only say we had a fabulous time!!! The organisation from your side was great. Everyone turned up on time and everything was organised as planned. I have to say we were very encouraged about how well though of Cedarberg were with the travel providers and accordingly, we were extremely well looked after. Do thank Gloria for all her help in South Africa, and particular thanks to you and the Cedarberg staff in London for organizing such a great trip – our third with you! "
Dolman & Kerr Family