Overview
Our selection of villas & apartments follows our ethos of having the freedom to explore, your way. With a villa, you can have breakfast when you want, eat lunch in your swimsuit and dinner attire is completely your own choice.
Villas and apartments work for so many lifestyles. Multi-generational family parties can come together from around the world. Individual families or groups of friends can relax in space and comfort. Couples travelling without kids can enjoy a romantic private retreat just for them.
The options range from glamorous apartments and villas, to simple seaside beach cottages. Or from comfortable family homes; to exclusive safari houses in the bush.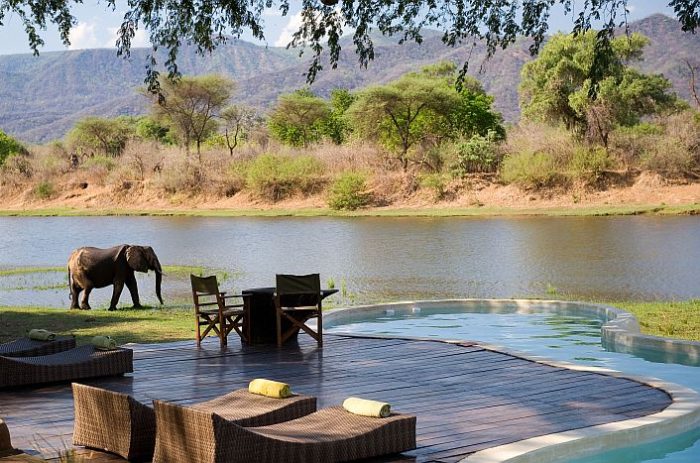 Highlights
Our villas and private retreats are our hand-picked selection of the best that we've seen over the years
A private villa gives you the best of all worlds. You have your own place to call home but then you can walk away from it, without having the worry of maintaining a second home!
Having your own private bush home – with private ranger as well - makes for a truly unique safari experience.
Happy Clients
"Nancy and I want to thank you for the extraordinary trip!  Every excursion, transfer, and flight was on-time and stress-free. Everyone we met was kind, patient, and welcoming.  And, the sights on the Safari, in the cities, and at the parks will never be forgotten.  I will be sure to leave positive reviews of Cedarberg and you on various websites! "
Milandi
I would only want to book through Cedarberg
"Thank you so much for booking this experience for us, Mari. Everything was so well organized and went so smoothly, from car rental and driving and hotel directions, to lodge details, inclusions, exclusions, etc. The link you gave us with all the details on the locations we were going to as well as the detailed itinerary and pre-departure information was very helpful. We're grateful for your efforts and for making this an outstanding experience for us. I have already sent your details to friends in case they're interested in booking a trip of their own, and now that Tom has seen the beauty of Africa I know I won't have to convince him to head back there again. I'm dreaming of safari in Namibia next time, and I would only want to book it through Cedarberg. "
Mrs Michelle B
Competitively Priced
"Cedarberg were helpful, easy to deal with, competitively priced. "
Mrs Jane Perrins, UK
Mari Jacobs
Africa Travel Specialist
Hi I'm Mari, I'm here to help you plan your ideal holiday experience
Top picks for Villas & Apartments
A quite outstanding holiday
"We have just returned from a quite outstanding holiday. Milandi listened to what we wanted and organised it perfectly. The standard of the whole trip was even better than we expected and the itinerary was interesting, enjoyable, relaxing and fun in exactly the right proportions. "
Mr Allan Cole
1st class
"We have had Sonja with Cedarberg plan our trips for years and they have all been excellent. The properties she has chosen for us have all been 1st class and exactly what we wanted. Many were a giant puzzle of flights, drivers and lodging reservations and they all fit together perfectly. "
Mrs Marianna Willis
Glad we booked with Cedarberg
"They were very informative and helpful. Milandi in particular helped us with car hire and when I lost my wallet on arrival in Cape Town. Milandi was always available to discuss and change anything required. Emails were replied to promptly. "
Mr Chris Jones, UK