Overview
Our selection of villas & apartments follows our ethos of having the freedom to explore, your way. With a villa, you can have breakfast when you want, eat lunch in your swimsuit and dinner attire is completely your own choice.
Villas and apartments work for so many lifestyles. Multi-generational family parties can come together from around the world. Individual families or groups of friends can relax in space and comfort. Couples travelling without kids can enjoy a romantic private retreat just for them.
The options range from glamorous apartments and villas, to simple seaside beach cottages. Or from comfortable family homes; to exclusive safari houses in the bush.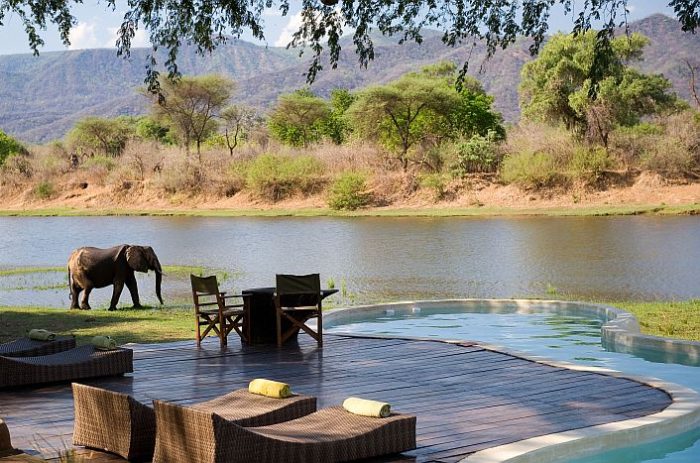 Highlights
Our villas and private retreats are our hand-picked selection of the best that we've seen over the years
A private villa gives you the best of all worlds. You have your own place to call home but then you can walk away from it, without having the worry of maintaining a second home!
Having your own private bush home – with private ranger as well - makes for a truly unique safari experience.
Thank you for arranging such an excellent trip!!
"I would like to thank you for arranging such an excellent trip to see the wildflowers in the Cape, and especially for selecting our guide. He was perfect in all respects. He knew where to take us, knew the identities of most of the flowers and plants, and was a font of knowledge about southern Africa. As for the flowers, we couldn't have picked a better year or a better time, and your itinerary got us into some of the most spectacular scenes, better than we had ever imagined. "
Mr Bell
Mr Chris Day, UK - Peter
"Peter couldn't have been more helpful, and his suggestions were all relevant and useful to us. "
Mr Chris Day, UK
The trip was amazing
"I will write in detail about all the places. In the meantime, I just wanted to write you a quick note to say THANK YOU so much for putting a wonderful trip together for our family. From the beginning to the end the trip was amazing. I will highly recommend you to anyone in the future for South Africa. "
Mr Gord Dubey, USA
Gloria Darvall
Africa Travel Specialist
Hi I'm Gloria, I'm here to help you plan your ideal holiday experience
Top picks for Villas & Apartments
Once more million thanks for organizing and supervising our trip of the lifetime.
"Once more million thanks for organizing and supervising our trip of the lifetime. I am glad with choose to stay in multiple lodges and locations as every one of our five stops was absolutely unique. Service and staff were outstanding everywhere. transfers were very smooth and easy. food quality matches Michelin restaurants. And game was superb! I personally enjoyed viewing at Bateleur in Kruger the most , as relatively open spaces gave us the opportunity to see all Big five in no time. Chobe in Botswana was second favorite but mostly because of boat cruises. Lukimbi accommodation, and Sanctuary kitchen were winners in those categories, respectively.
Victoria falls definitely not to be missed, canopy tour and heli ride were cherries on the cake.
Retrospectively I would probably not make any changes to out itinerary! Mr & Mrs Yuly " Mr & Mrs Yuly
You delivered us a near perfect experience
"We had a wonderful trip largely thanks Cedarberg Travel. THANK YOU!! Thank you again Mari. We had a trip packed with fun, laughter, wildlife and bucket showers, all at a relaxed pace which made us all believe we had a real holiday, even if it started at 5.am every morning! I believe that you gave us 3 wonderful lodges ( arguably best we have visited in the African continent all with their special touch and ambiance, thank you.) Once again, another "Mari masterpiece". You delivered us a near perfect experience, thank you again Mari. "
Mr Dennis Lee
Great to deal with
"Cedarberg were really great to deal with. The Drakensberg mountains were spectacular. We most enjoyed Victoria Falls that literally took your breath away. The river boat cruises at Livingstone were well worth it. Also getting so close to the animals at Umlani in the Timbavati, even the lions and leopards. "
Mr Martin Butler, UK