Luxury Villas
Selection of luxurious villas from the sublimely luxurious, to family friendly to seaside stunners
Overview
We offer luxury villas throughout South Africa, as well as a select few in Malawi & Mozambique. As in Cape Town, they range from the sublimely luxurious, to family friendly to seaside retreats.
Family Friendly
These villas, cottages or two-bedroom suites are spacious and comfortable rather than architectural icons. The key factor is that your family will feel relaxed here. These are not modest 'self-catering apartments" either. They offer a home away from home – with the level of luxury that suits your family. Options range from 2 to 4 bedrooms, ideal for larger family groups. Or two families travelling together.
Examples include Hawksmoor House, Belvidere Manor, Hog Hollow Villa, Three Trees Lodge at Spionkop

Sublime Luxury
These are South Africa's stand-out villas with exceptional locations, stunning architecture, stylish interiors and immaculate finishes. (There's a separate page all about Safari Houses in the bush…
Examples include La Residence Villas, Morukuru Ocean House, Bushmans Kloof Koro Lodge or Delaire Graaff
Romantic Retreats
These are romantic villas designed for couples celebrating a special occasion. it's the sense of romance and ambience which sets them apart – rather than the size.
Examples include Babylonstoren, Kaya Mawa in Malawi or the Cottages at Mosaic Lodge

Seaside Living
These villas are right at the ocean for that carefree coastal vibe. They're right on the ocean so that you don't need to get into your car to enjoy the beach. Some are in South Africa. But we've also included some options in Mozambique and Malawi.
Examples include the Villas at the Plettenberg, Villa, Morukuru Beach Lodge, Santorini, Machangulo Beach Lodge and the Villa at Kaya Mawa in Malawi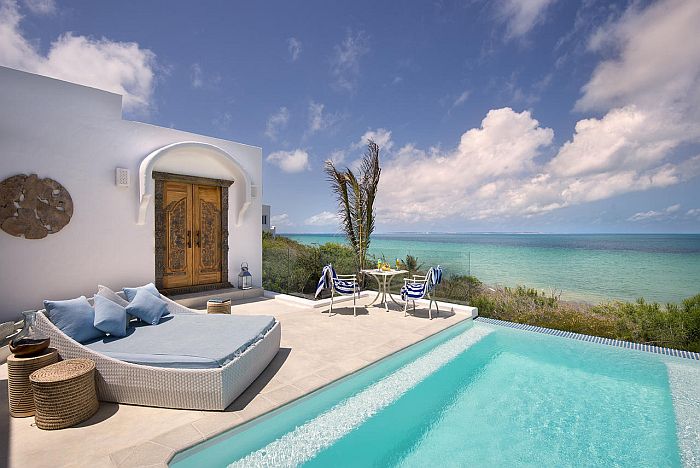 Note: Some villas are attached to hotels so when you click on our suggestions below, you may first see the hotel review. And only later we talk about the private villas.
Highlights
Choose between South Africa's stand-out with exceptional locations, stunning architecture, stylish interiors and immaculate finishes.
Or spacious comfortable family pads which encourage relaxation and family time.
Range in size from a one bedroom cottage to a substantial three or four bedroom-villa.
We enjoyed it all
"Ginny created a holiday that was well-suited to our requirements. The arrangements, timings and itinerary were sensible and all stages of the holiday were faultlessly executed by the chosen representatives."
Mr John Hartley, UK
Clearly experts on South Africa!
"Very helpful on the phone and by email. Lots of detailed advice and clearly experts on South Africa! Would definitely use again and have already recommended to friends."
Ms Abrahams, UK
Vacation of a lifetime
"Milandi and the Cedarberg team not only planned each detail but also gave us helpful tips in advance to help us prepare for our holiday. Once in SA, there was never a need to contact Cedarberg because each day's activities went off without a hitch"
Mr & Mrs La Doe, USA
Hi I'm Kate, I'm here to help you plan your ideal holiday experience
The whole travel experience was excellent!
"We were very happy with the kind and professional way our travel request was dealt with. We received an outlined itinerary swiftly with an elaborate description that sounded very attractive. A couple of changes were made to adapt it somehow a little more to our wishes. The whole procedure was easy going and agreeable. A last minute change concerning our rental car was dealt with swiftly and smoothly. The whole travel experience was excellent! We all enjoyed our holiday very much. We would highly recommend booking with Cedarberg any time to family and friends and we hope to be able to book with them again in the future."
Mrs Fenagun, UK
Dream holiday
"Milandi (et all at C. A. T.) …"Like talking to a good friend/family member who genuinely, listens… then sets skill and extensive knowledge to work to fulfill (AND OFTEN BEYOND!!) all expectations!!" This Africa holiday was simply "ANOTHER" dream animal photo safari and experience Milandi (Cedarberg) put together… we have experienced TWO previous "dream holiday" from Milandi and Crew. How could a 3rd be better?… It simply was. "I may have left Africa" … "Africa will NEVER leave Me"… I (WE) will be going back, with Milandi's guidance B4 this decade is over It has been 3 weeks since return, still dreaming/thinking/processing this tremendous experience. Milandi and Cedarberg are My "Tools" towards many rewards!!! Thank-You, ALL"
Mr Wally Rohrer
All your arrangements/transfers worked like clockwork
"We have had the most fantastic holiday and that all your arrangements / transfers etc worked like clockwork. The accommodation and food was excellent everywhere we stayed. It has left us hungry for more (especially Victoria Falls) so we had better get saving for a return trip! This was our first trip to South Africa and we had no idea how stunningly beautiful your country is."
Laughton Family, UK