Overview
We offer luxury villas throughout South Africa, as well as a select few in Malawi & Mozambique. As in Cape Town, they range from the sublimely luxurious, to family friendly to seaside retreats.
Family Friendly
These villas, cottages or two-bedroom suites are spacious and comfortable rather than architectural icons. The key factor is that your family will feel relaxed here. These are not modest 'self-catering apartments" either. They offer a home away from home – with the level of luxury that suits your family. Options range from 2 to 4 bedrooms, ideal for larger family groups. Or two families travelling together.
Examples include Hawksmoor House, Belvidere Manor, Hog Hollow Villa, Three Trees Lodge at Spionkop

Sublime Luxury
These are South Africa's stand-out villas with exceptional locations, stunning architecture, stylish interiors and immaculate finishes. (There's a separate page all about Safari Houses in the bush…
Examples include La Residence Villas, Morukuru Ocean House, Bushmans Kloof Koro Lodge or Delaire Graaff
Romantic Retreats
These are romantic villas designed for couples celebrating a special occasion. it's the sense of romance and ambience which sets them apart – rather than the size.
Examples include Babylonstoren, Kaya Mawa in Malawi or the Cottages at Mosaic Lodge

Seaside Living
These villas are right at the ocean for that carefree coastal vibe. They're right on the ocean so that you don't need to get into your car to enjoy the beach. Some are in South Africa. But we've also included some options in Mozambique and Malawi.
Examples include the Villas at the Plettenberg, Villa, Morukuru Beach Lodge, Santorini, Machangulo Beach Lodge and the Villa at Kaya Mawa in Malawi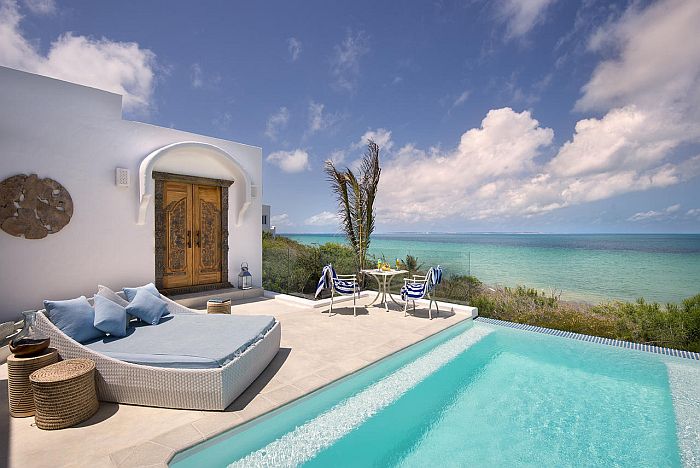 Note: Some villas are attached to hotels so when you click on our suggestions below, you may first see the hotel review. And only later we talk about the private villas.
Highlights
Choose between South Africa's stand-out with exceptional locations, stunning architecture, stylish interiors and immaculate finishes.
Or spacious comfortable family pads which encourage relaxation and family time.
Range in size from a one bedroom cottage to a substantial three or four bedroom-villa.
Most amazing holiday in SA
"Thank you for the most amazing holiday in South Africa. The three lodges were all selected with great care and each had a different atmosphere. All transfers worked entirely smoothly and we were even met on arrival at Johannesburg airport to be escorted the few yards to the airport hotel! Cedarberg really came into their own when BA messed up theoutgoing flight (twice) and Ginny spent her entire Bank Holiday weekend sorting it out for us. "
Mr Mike Ricks, UK
Impeccable
"Just a quick note to let you know we have arrived home safely and Sari and myself had a wonderful time in South Africa and your planning was impeccable. Overall you have done a wonderful job . It is highly appreciated and we are sorry we did not get a chance to meet you in Cape Town. "
Mrs Sara & Mr Andre, USA
Holiday of a lifetime
"Just wanted to write a quick note to say a big thank you for all your help in arranging what was a fantastic trip for the three of us. My dad loved every minute of it. And said it was a holiday of a lifetime – which is what I of course had hoped it would be for all of us. "
Jo & Family
Hi I'm Ginny, I'm here to help you plan your ideal holiday experience
Everything was brilliant
"Ginny Russell and the Cedarberg team have arranged many trips to Africa for us over the last 25 years. Each holiday has been wonderful and we love planning them with Ginny. When we think Africa & safari we always think Cedarberg. Thanks again Ginny, we are already looking forward to our next safari. Val & Frank "
Mrs Val Cummins
High satisfaction with Cedarberg
"We just returned from our third African safari booked with Milandi. I cannot say enough about our high satisfaction with Cedarberg and, particularly, Milandi. Milandi has always worked with us, making recommendations based on our preferences, and together we "tweak" the itinerary until it is perfect for us. Milandi is efficient, highly responsive, knowledgeable, friendly, and seems to really care and act excited about our booked adventure. Each time we have traveled, all arrangements have been punctual and without any delays or cancellations. Every detail has been prearranged. During our most recent trip, Milandi even checked us in for each of our domestic and intercontinental flights, knowing that we would not have the capability to do so from the camps we visited. Cannot recommend Milandi highly enough!! "
Mrs Shirley Spain
We had a great time, a very memorable holiday
"Thank you for your patience with us through the planning stage. Standard of room we realise is important to us maybe we should have discussed this more at the planning stage. It was a very memorable holiday "
Mrs Sara Brill, USA