Overview
We offer luxury villas throughout South Africa, as well as a select few in Malawi & Mozambique. As in Cape Town, they range from the sublimely luxurious, to family friendly to seaside retreats.
Family Friendly
These villas, cottages or two-bedroom suites are spacious and comfortable rather than architectural icons. The key factor is that your family will feel relaxed here. These are not modest 'self-catering apartments" either. They offer a home away from home – with the level of luxury that suits your family. Options range from 2 to 4 bedrooms, ideal for larger family groups. Or two families travelling together.
Examples include Hawksmoor House, Belvidere Manor, Hog Hollow Villa, Three Trees Lodge at Spionkop

Sublime Luxury
These are South Africa's stand-out villas with exceptional locations, stunning architecture, stylish interiors and immaculate finishes. (There's a separate page all about Safari Houses in the bush…
Examples include La Residence Villas, Morukuru Ocean House, Bushmans Kloof Koro Lodge or Delaire Graaff
Romantic Retreats
These are romantic villas designed for couples celebrating a special occasion. it's the sense of romance and ambience which sets them apart – rather than the size.
Examples include Babylonstoren, Kaya Mawa in Malawi or the Cottages at Mosaic Lodge

Seaside Living
These villas are right at the ocean for that carefree coastal vibe. They're right on the ocean so that you don't need to get into your car to enjoy the beach. Some are in South Africa. But we've also included some options in Mozambique and Malawi.
Examples include the Villas at the Plettenberg, Villa, Morukuru Beach Lodge, Santorini, Machangulo Beach Lodge and the Villa at Kaya Mawa in Malawi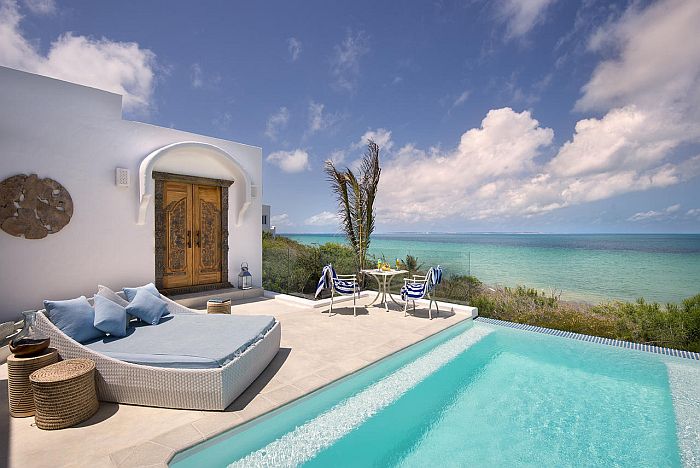 Note: Some villas are attached to hotels so when you click on our suggestions below, you may first see the hotel review. And only later we talk about the private villas.
Highlights
Choose between South Africa's stand-out with exceptional locations, stunning architecture, stylish interiors and immaculate finishes.
Or spacious comfortable family pads which encourage relaxation and family time.
Range in size from a one bedroom cottage to a substantial three or four bedroom-villa.
Very helpful discussions
"Very helpful discussions beforehand to give us lots of options. The personalised website was really good. The pre-holiday booklet was really useful as well. "
Mrs Rachel O'Connell, UK
A varied and fantastic holiday that we will never forget
"Milandi interpreted all our needs perfectly and the tailor-made holiday was way beyond our expectations. As a first time visitor to South Africa, we were quite apprehensive about safety, but all the places chosen for us to stay in were comfortable and hospitable. "
Mr Andrew Thompson
Fabulous time
"I can only say we had a fabulous time!!! The organisation from your side was great. Everyone turned up on time and everything was organised as planned. I have to say we were very encouraged about how well though of Cedarberg were with the travel providers and accordingly, we were extremely well looked after. Do thank Gloria for all her help in South Africa, and particular thanks to you and the Cedarberg staff in London for organizing such a great trip – our third with you! "
Dolman & Kerr Family
Hi I'm Gloria, I'm here to help you plan your ideal holiday experience
Cedarberg always create amazing holidays
"Cedarberg do not fail to deliver they always create amazing holidays and we can not fault. We've used Cedarberg 5 times and keep going back for more African experiences Excellent. Amazing as always, as we always seem to test you guys with snow, weddings & having to change destination. You never fail to give us the best. "
Mrs Alexei Howell, UK
Ginny's advice was spot on
"Ginny's advice was spot on – the locations, pace of trip and quality of accommodation was superb. The 2 slightly different safari areas also worked out well and it was great that our best viewing was at the second to end the trip on a high. "
Mr Matthew Campbell
A quite outstanding holiday
"We have just returned from a quite outstanding holiday. Milandi listened to what we wanted and organised it perfectly. The standard of the whole trip was even better than we expected and the itinerary was interesting, enjoyable, relaxing and fun in exactly the right proportions. "
Mr Allan Cole