La Residence
CEDARBERG RATING
Top of Class
Overview
• Probably the most glamorous and flamboyant place to stay in the Winelands
• A romantic private Winelands villa rather than a formal hotel
• Opulent public rooms and suites
• Set just outside the picturesque village of Franschhoek
Designed along the lines of a French country house, La Residence, as well as its private Villas, is situated on its own private 30 hectare estate filled with vines, fruit trees, flowers and herbs. Expansive terraces offer marvellous opportunities to relax and admire the wraparound vineyard and mountain views of the Franschhoek Valley.
Understated elegance is not the byword at La Residence. Rather it exudes an opulent and glamorous ambience with exquisite French antiques, rich fabrics, glittering chandeliers and objets d'art collected by the owner, Liz Biden, on her many travels. The centrepiece is the double volume living area.
As you walk in, you come into a glorious and romantic double storey room with dining on the one side and sitting areas on the other side. Magnificent flower arrangements and convivial log fires in winter provide a warm welcome. Outside expansive terraces offer a relaxing place to admire the vineyard and dramatic skyline of blue purple mountains encircling the Franschhoek valley. A beautiful dam, swimming pool and Provencal gardens complete the picture outside. Inside there's also a library, boutique, small gym and spa room.
Accommodation
Eleven luxuriously appointed suites enjoy vibrant colour schemes and spectacular views. Palatial en-suite bathrooms ooze glamour. Each is decorated with fine antiques, exquisite Persian carpets and an eclectic mix of artworks. Each one is unique but all have their charms.
Service is a key component at La Residence - their aim is for guests to feel completely at home and yet want for nothing.
Five minutes' drive from the charming shops and galleries of Franschhoek. The hotel provides complimentary transfers so you can explore the village at your leisure.
There are excellent restaurants to try in Franschhoek as well as a range of activities from horse-riding to chocolate-tasting. Alternatively, the chef at La Residence uses fresh produce from the garden and fine local wines to create a memorable dining experience.
The Villas at La Residence
A new addition at La Residence are the Villas, situated only a few minutes from the hotel. The villas are perfect for families or friends wanting greater privacy. There are five villas varying from studios to three bedrooms. Décor throughout is eclectic and luxurious with the same sense of style, colour and furnishings as at La Residence, whilst retaining a certain rustic simplicity and elegance. All have private terraces and gardens; four have their own pools. Complimentary drinks and snacks, wide screen televisions and DVD players create a homely feel. Guests dine either in their private villa or the central Terrace Room, beside a fire or outside next to the stunning infinity pool.
Rooms
Luxury Suite
Our entry levels suites offer a spacious 90 square meters of majestic, eclectically decorated floor space, an en suite bathroom, and private balconies with beautiful views of the surrounding estate.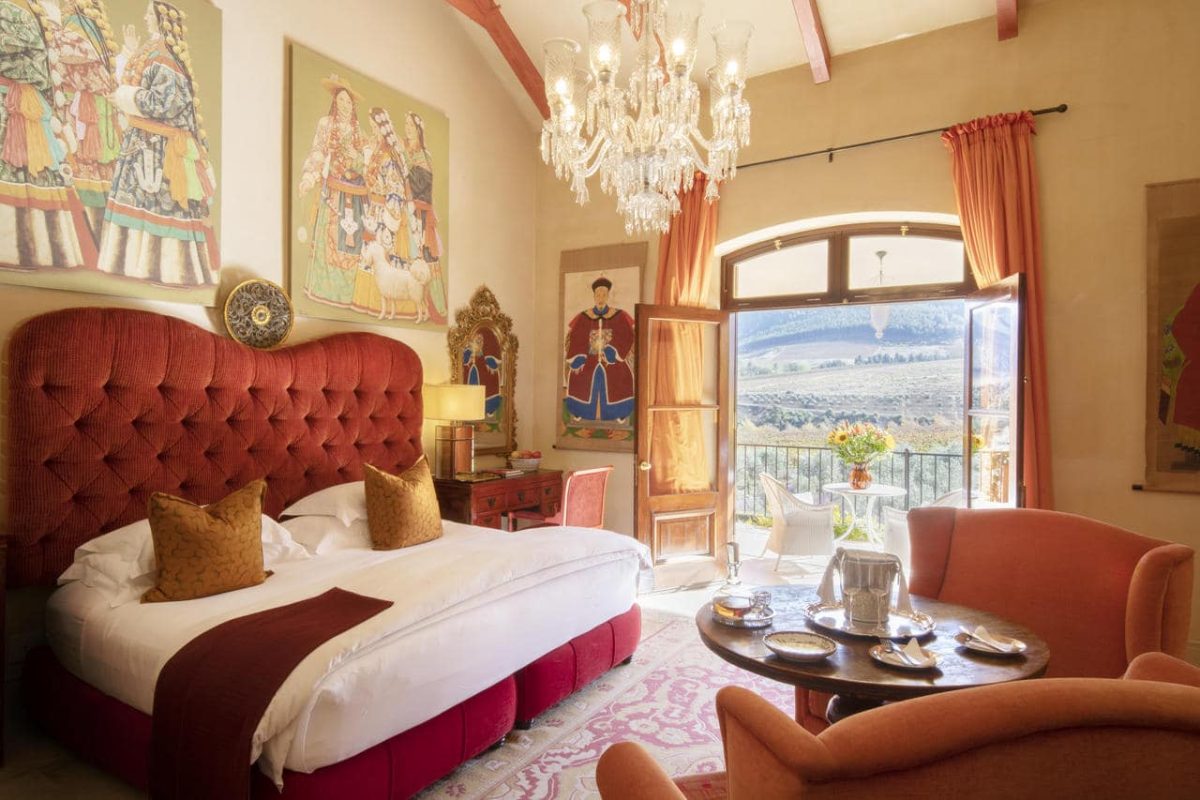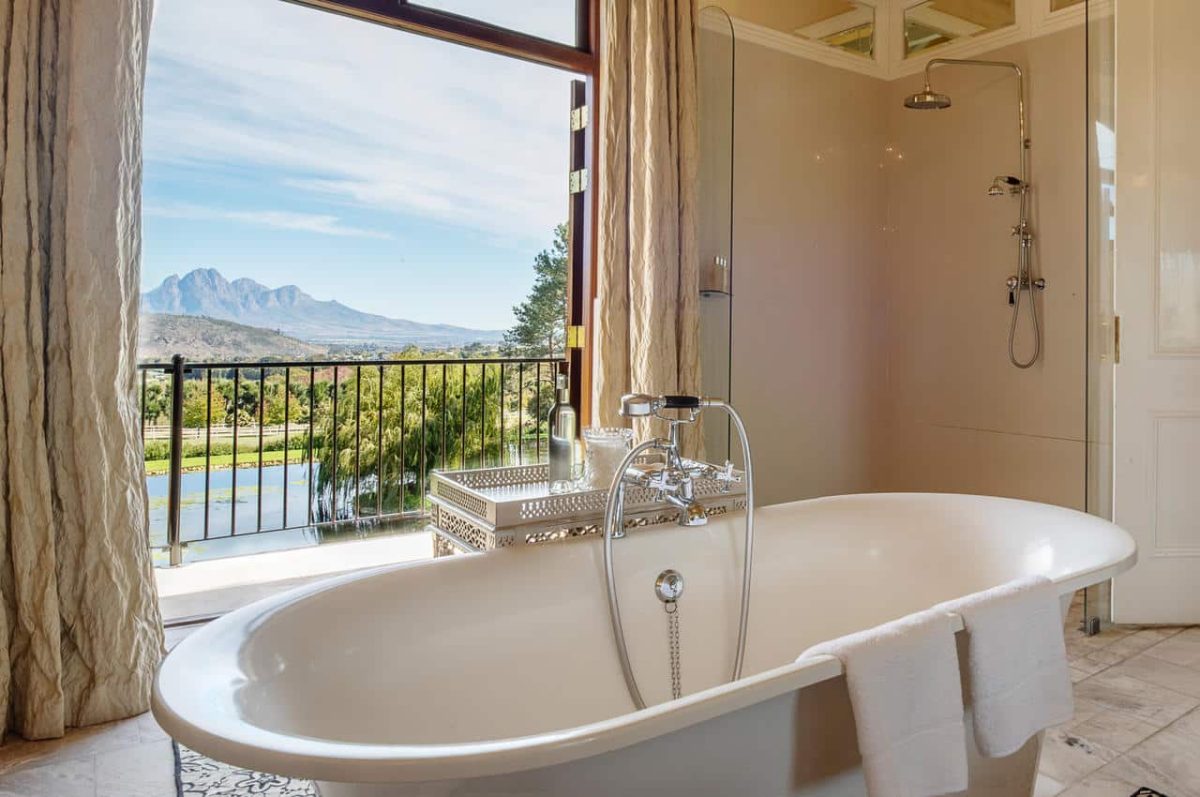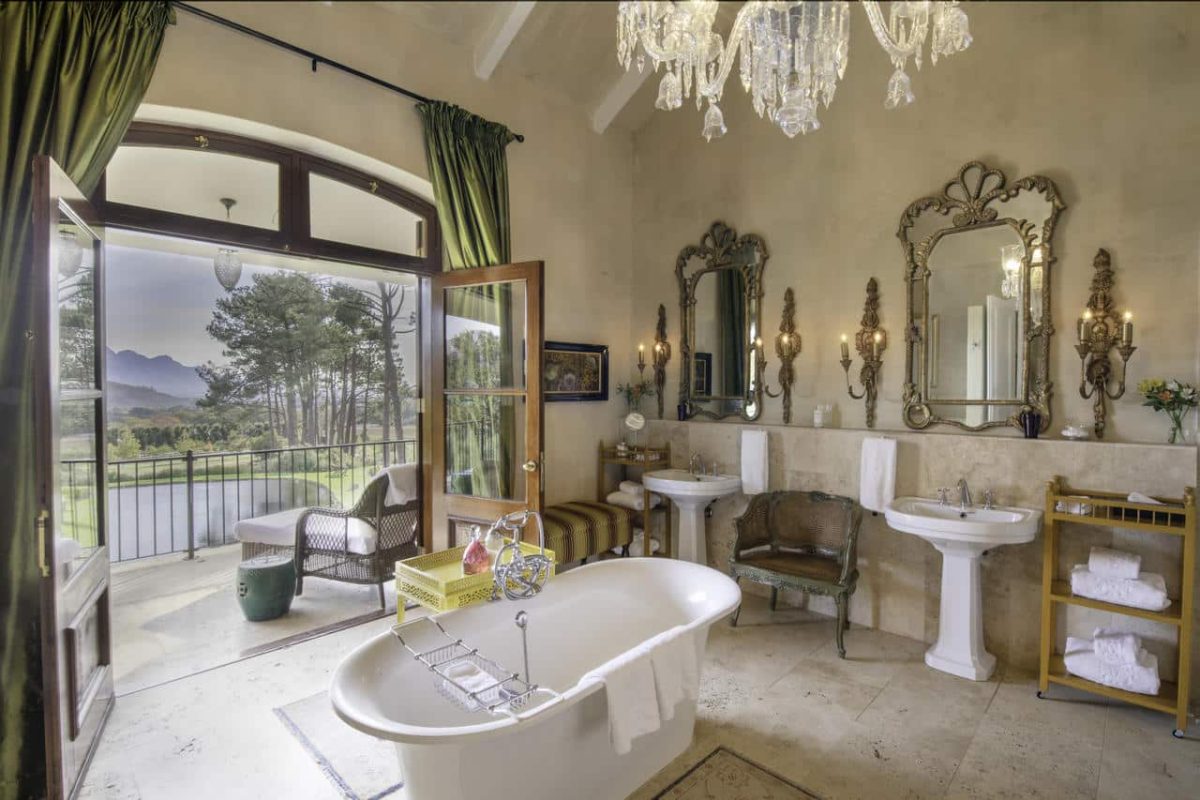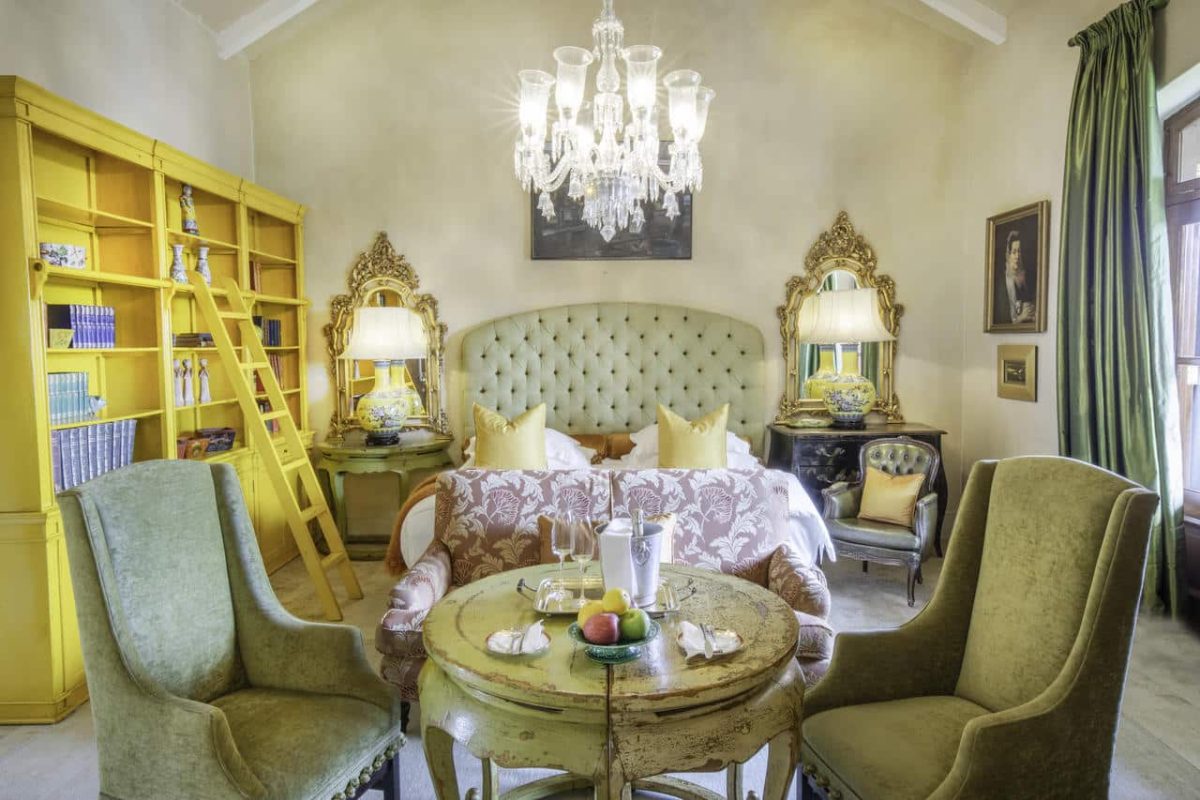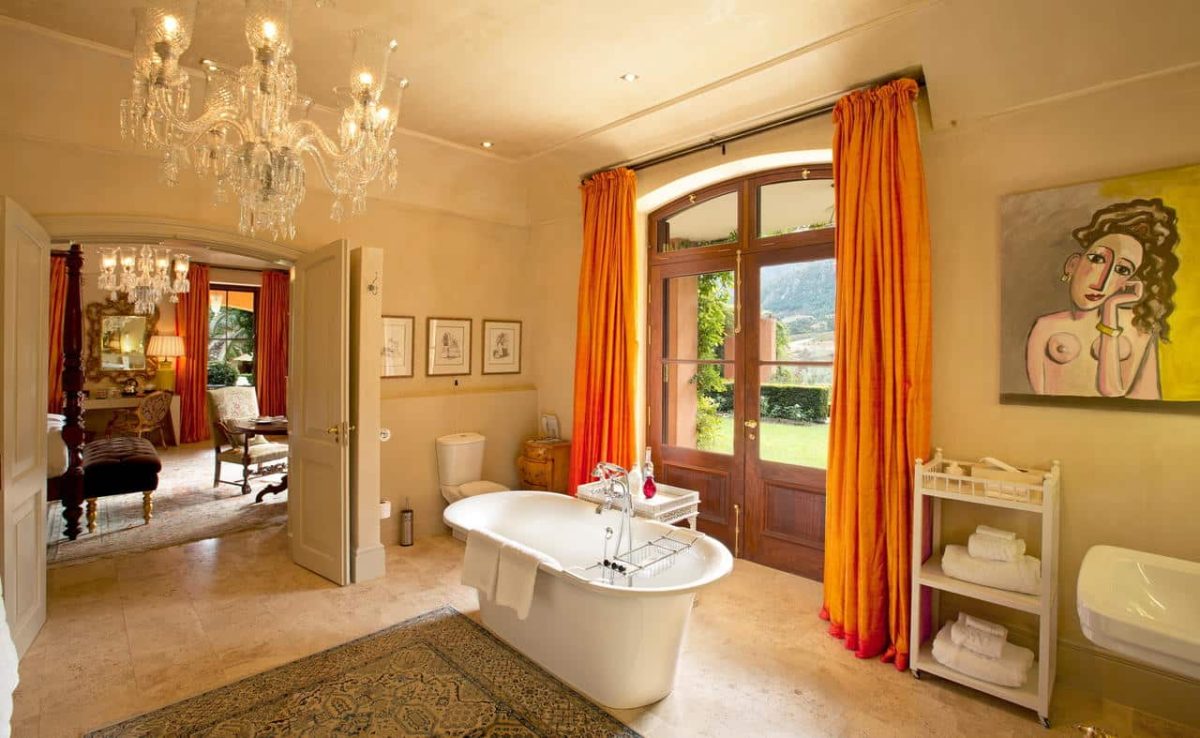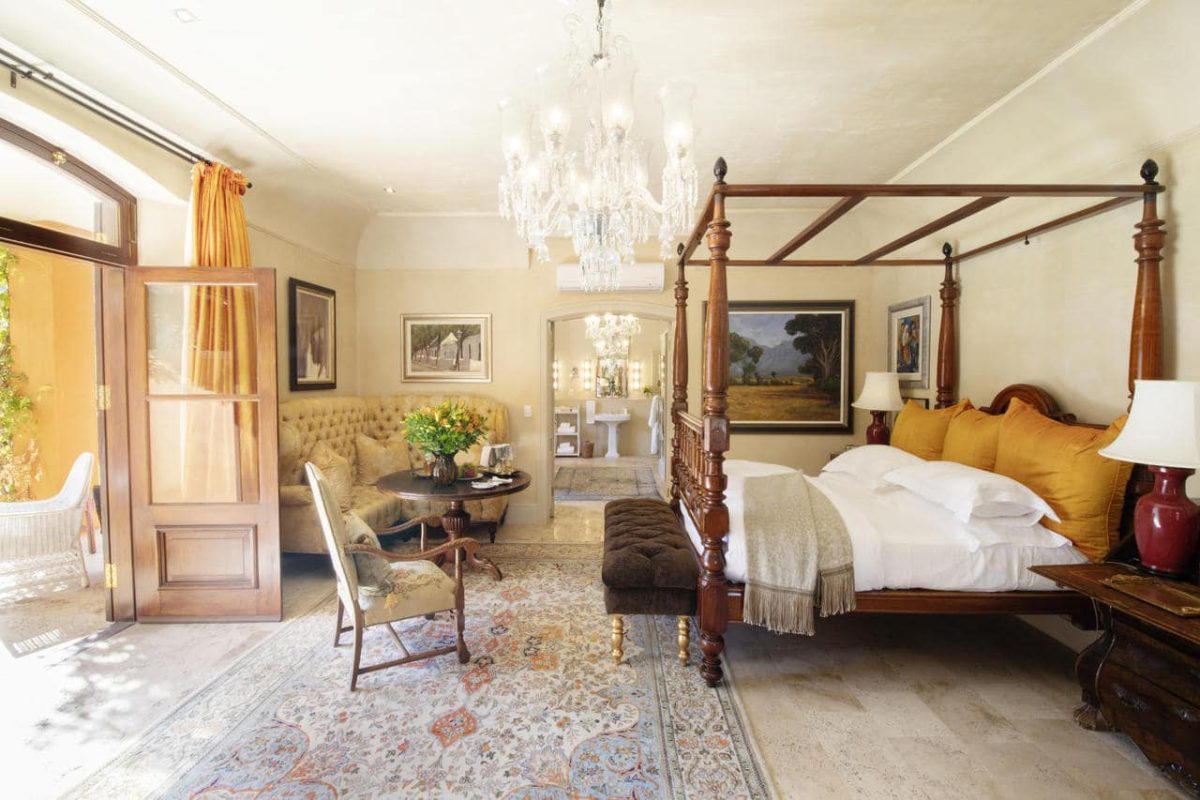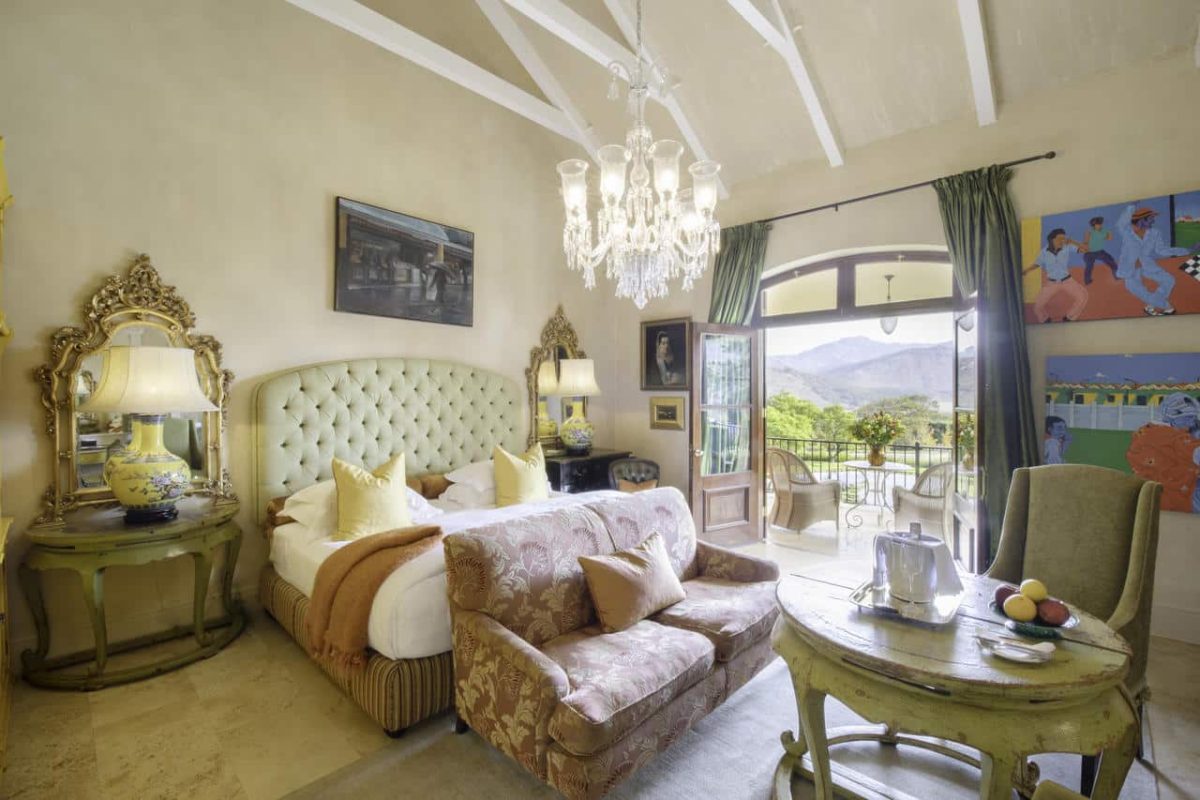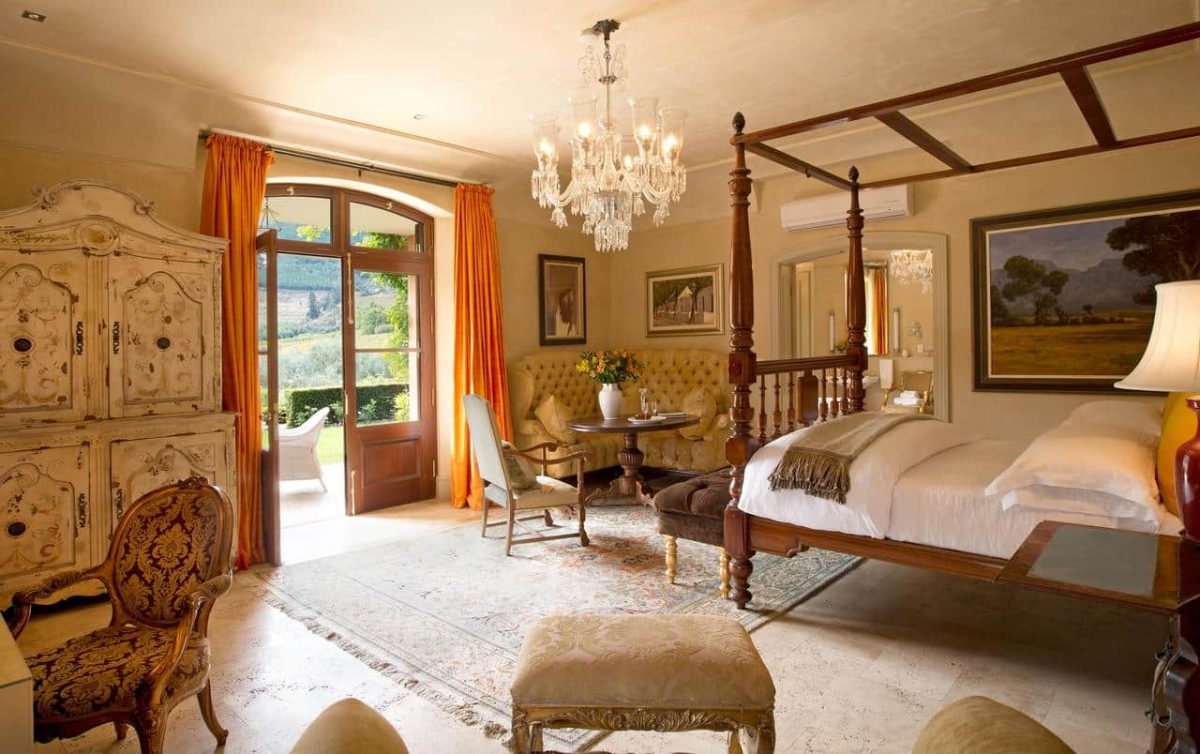 Superior Suite
With 100 square meters of opulence, these suites are as elegant as they are large. Each individually designed by Liz Biden, their interiors boast a variety of exciting ornaments and furnishings, setting the scene for an unforgettable vacation in the Cape Winelands.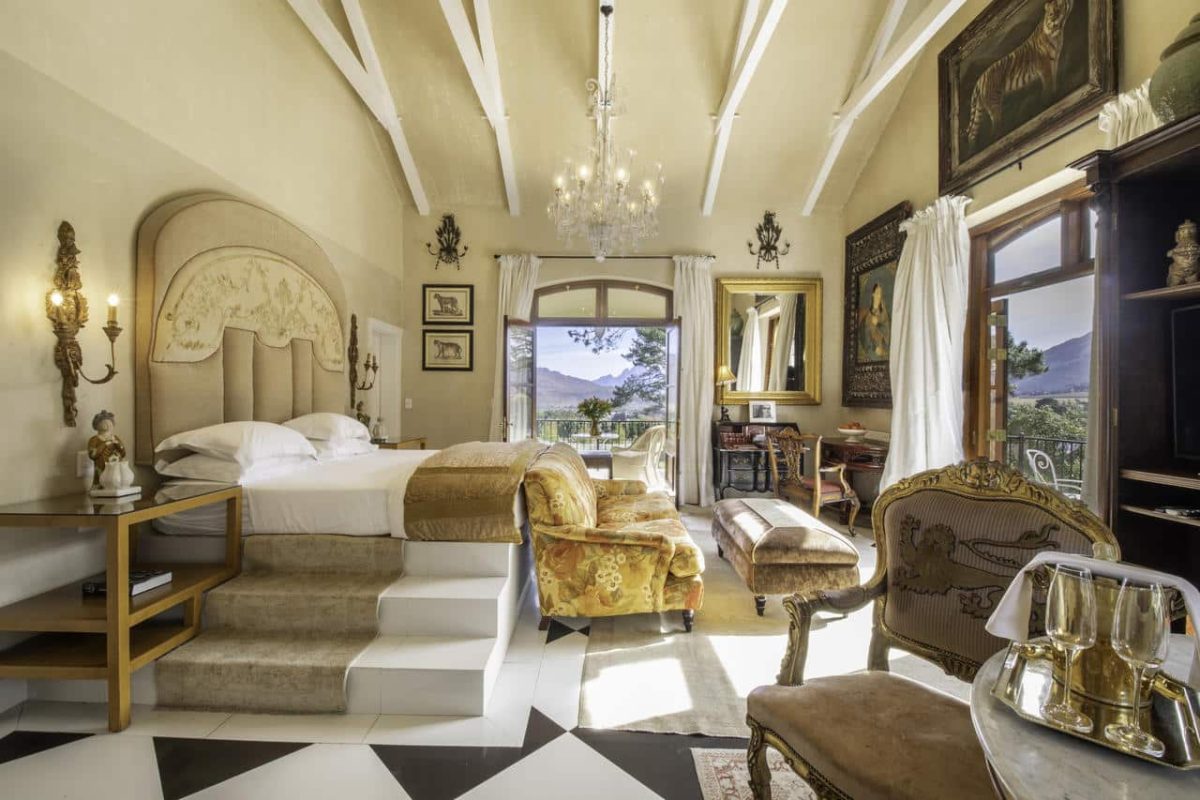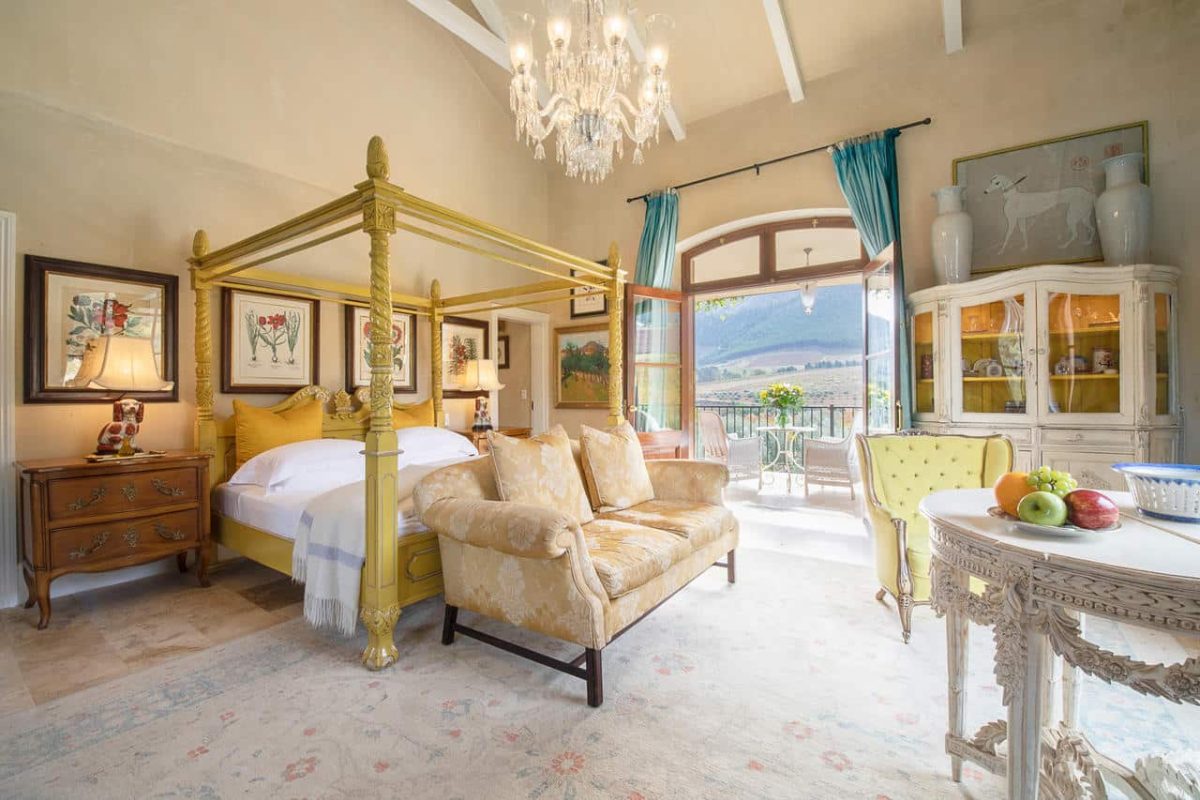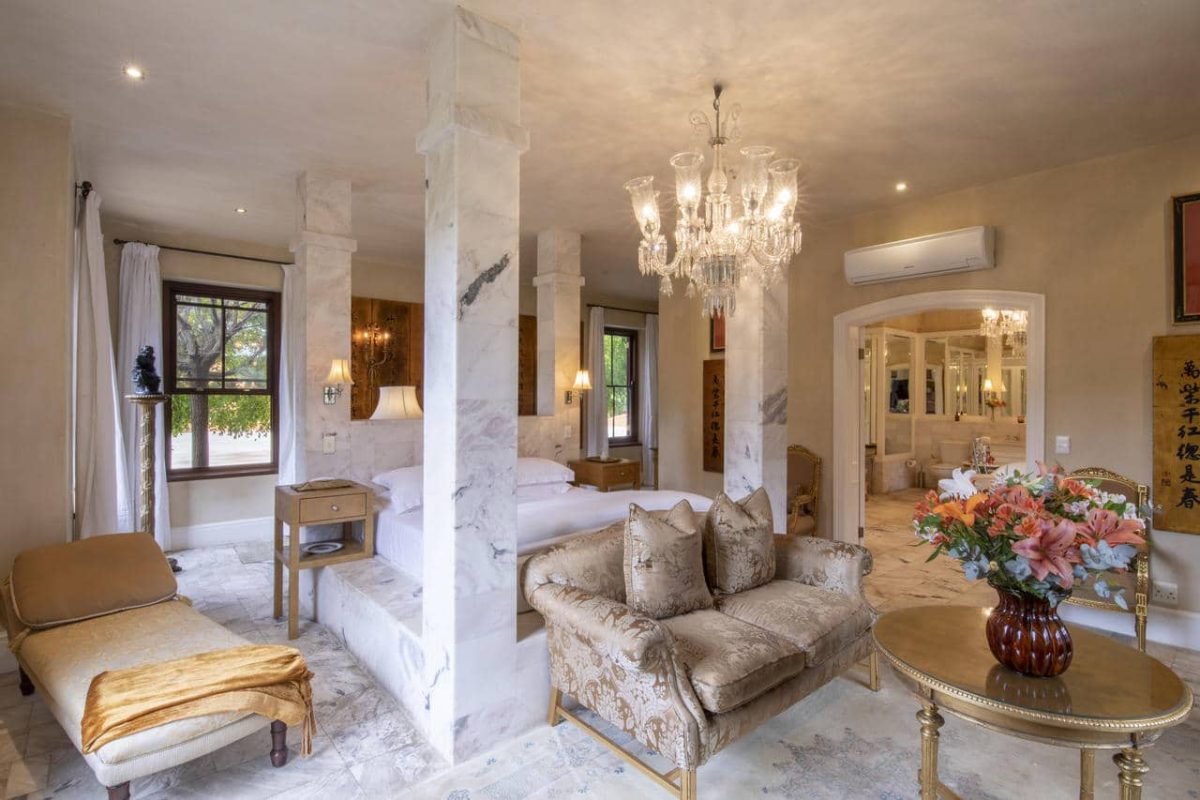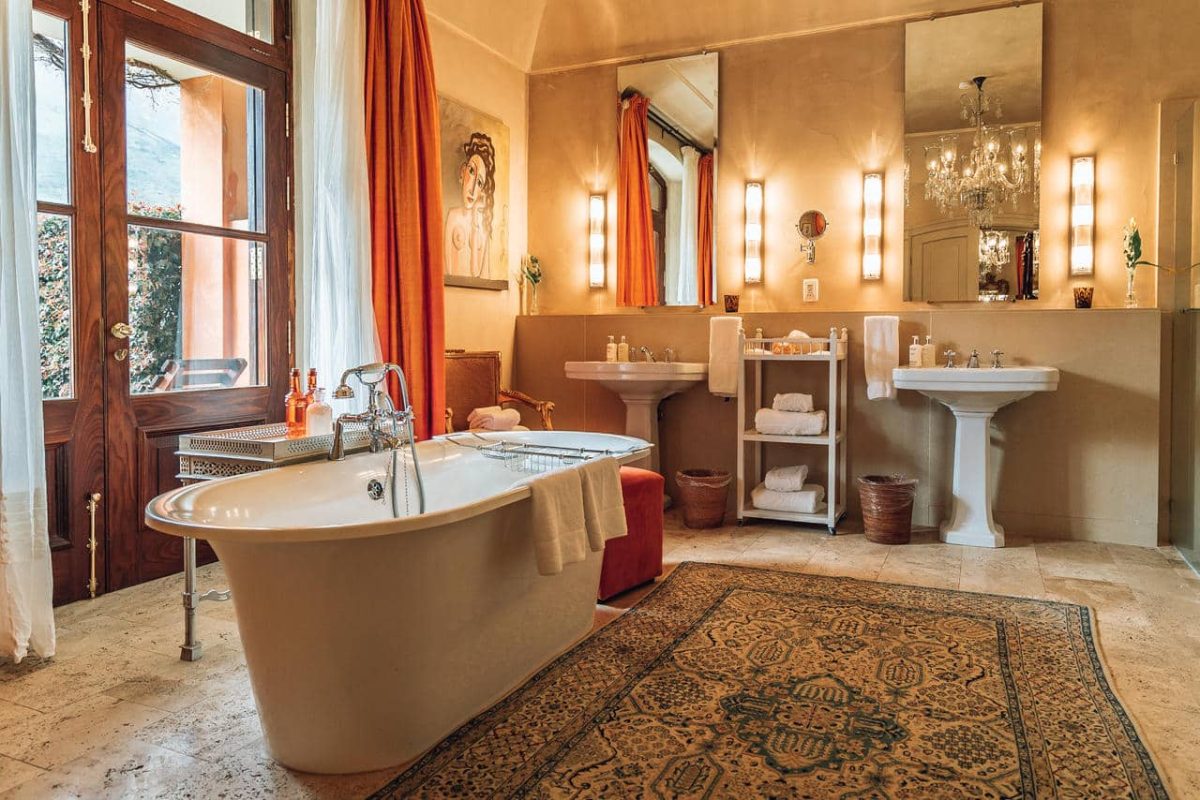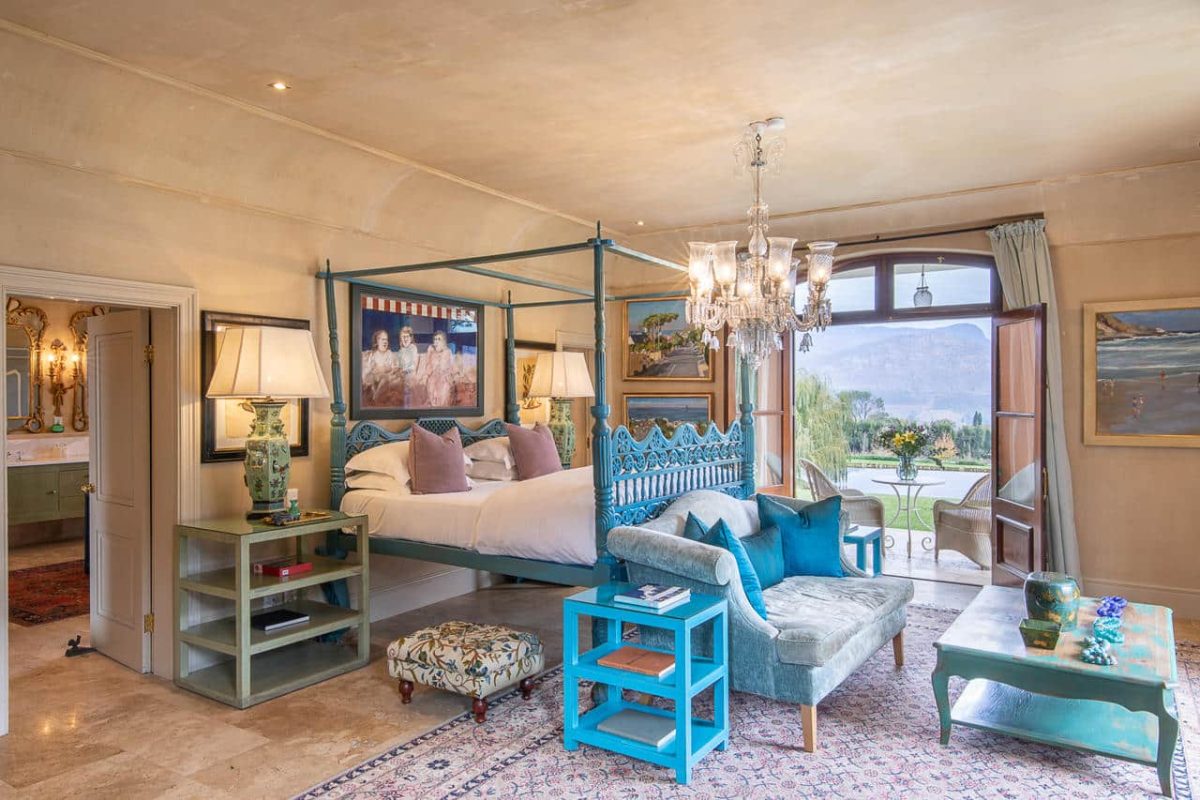 Villas - 2 bedroom Vineyard Suite (2 such villas)
Our two bedroom vineyard suite is an elegant and sociable space. Light pours into the generously sized central living area where you can watch television on the plush couch or dine in relaxed style at the glossy oval table. On either side of this space are two cosily splendid en-suite bedrooms (one king, one king or twin). These boast huge mirrors and bold, contemporary artwork. Outside there is a terrace for al fresco dining and a private pool.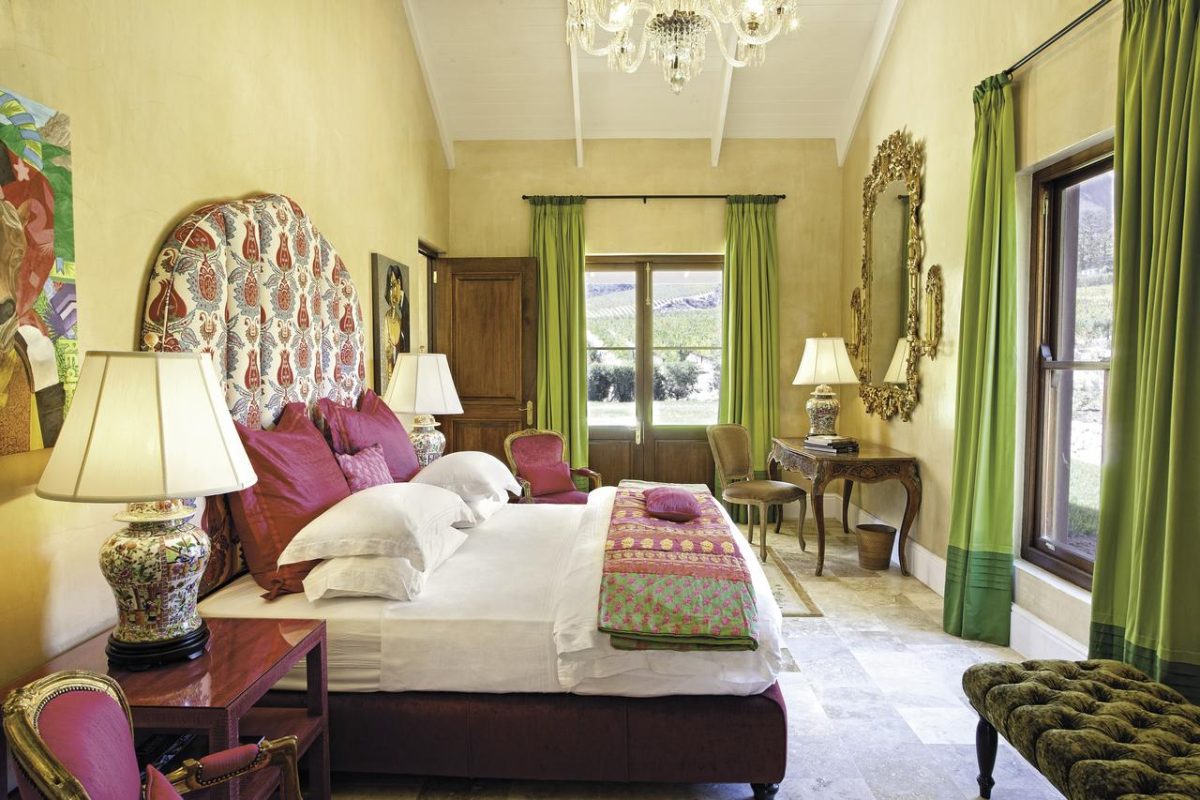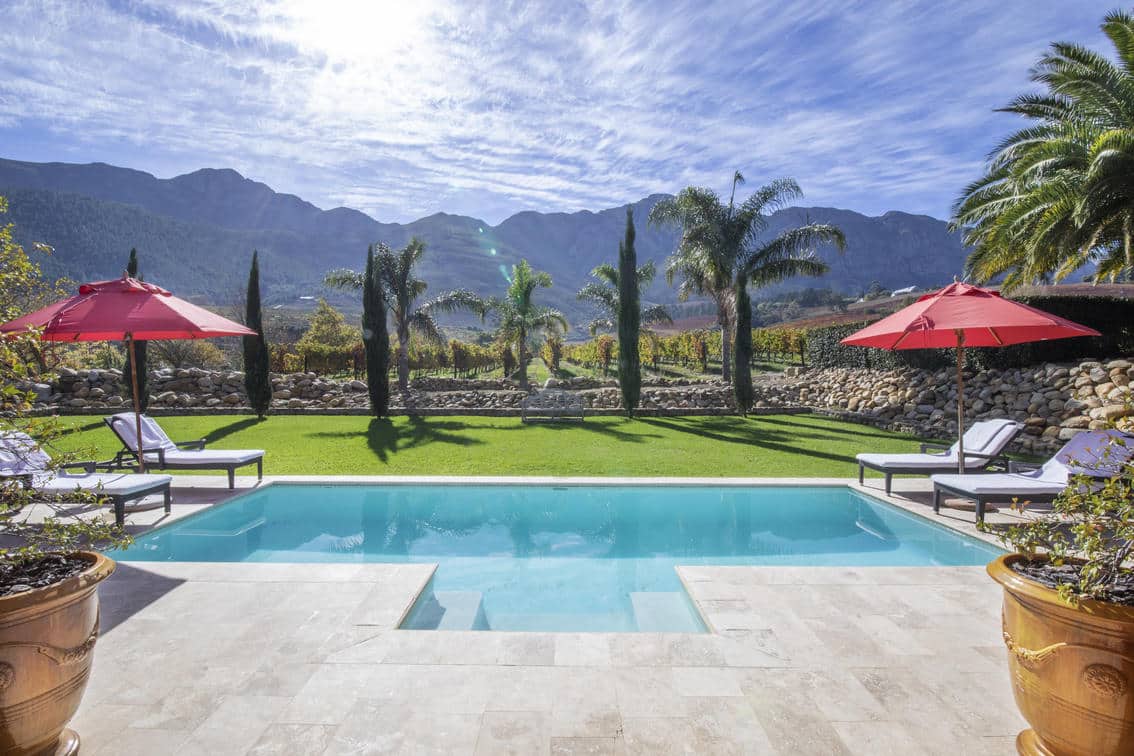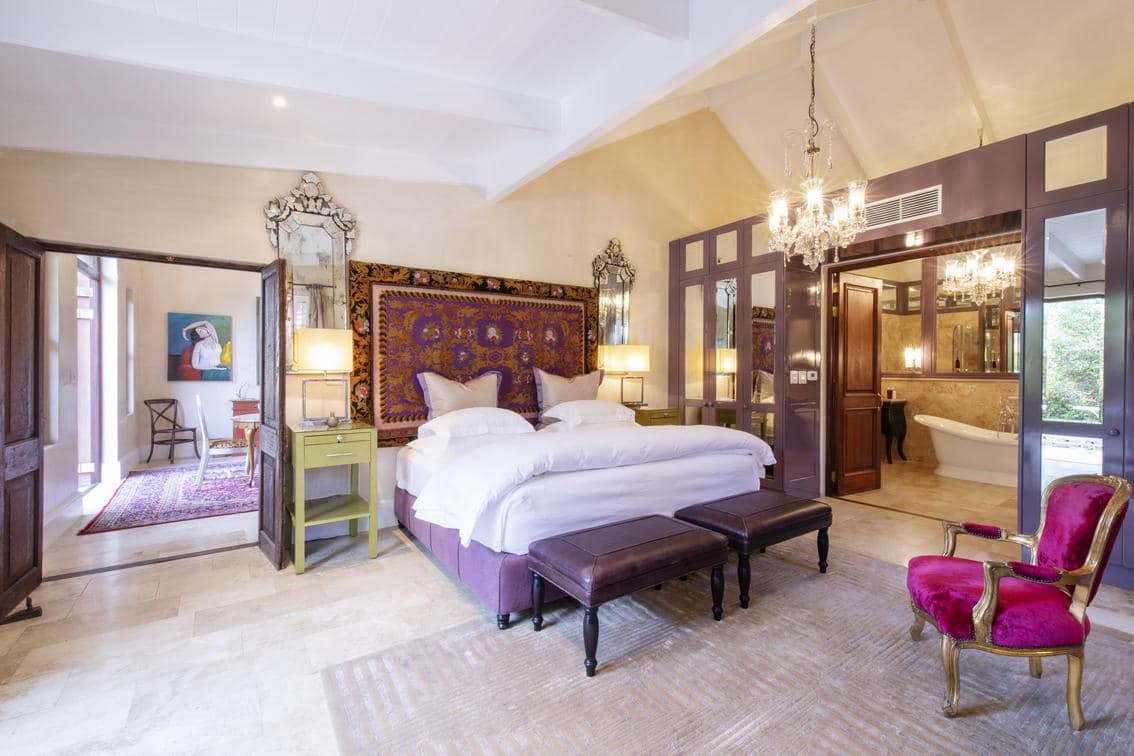 Villas - 3 bedroom Vineyard Suite
Vibrant colours and a lovely openness in design characterize Villa 5. A wealth of influences is evident in the interior, creating an elegantly diverse space. Pinks, reds and oranges predominate, with plenty of interest provided by the artwork and furniture. Antique Chinese cabinets sit alongside brightly painted octagonal tables and couches in mouthwatering tangerine and raspberry velvet. Off the central living area lie two spacious en-suite bedrooms (one king-size and one king-size or twin queen-size) and a charming twin room with en-suite shower room. The terrace is perfect for relaxed dining while the pool and lawned garden enjoy spectacular views and complete privacy.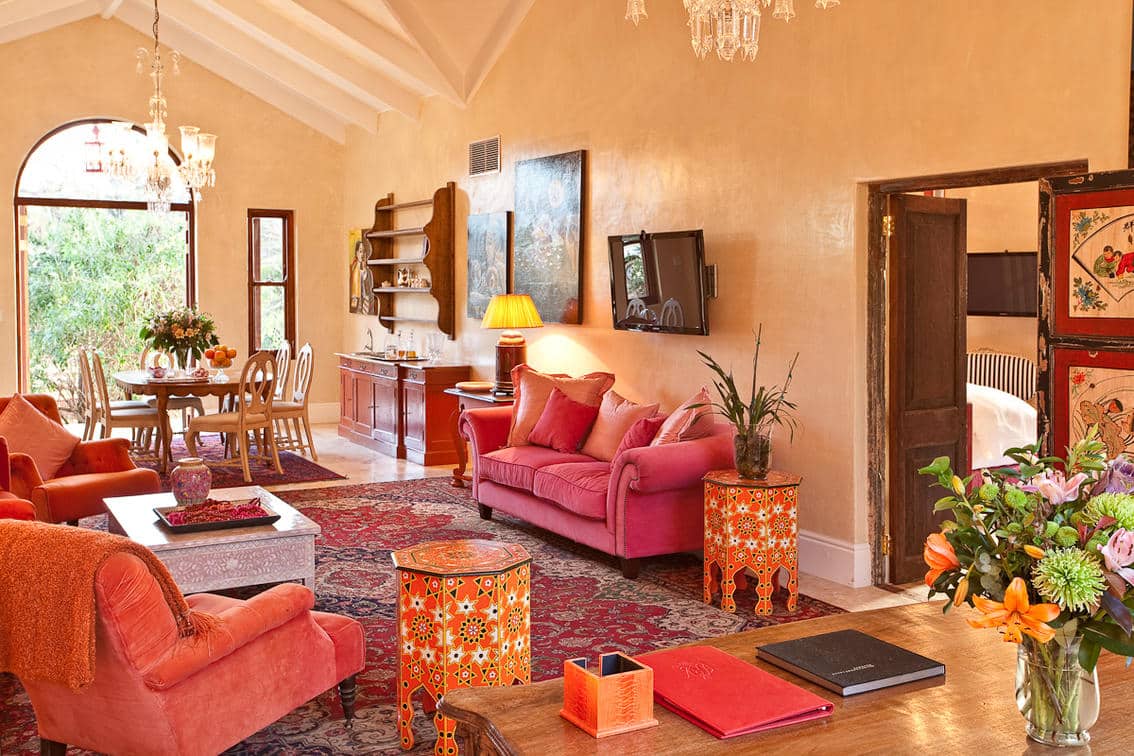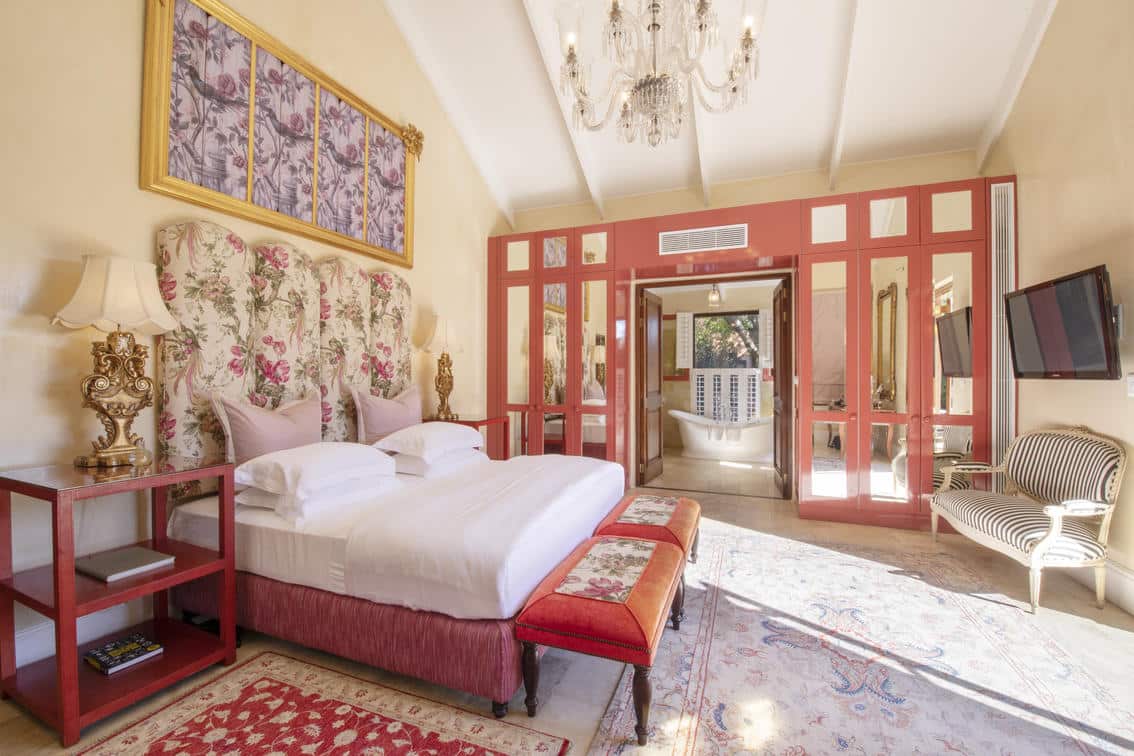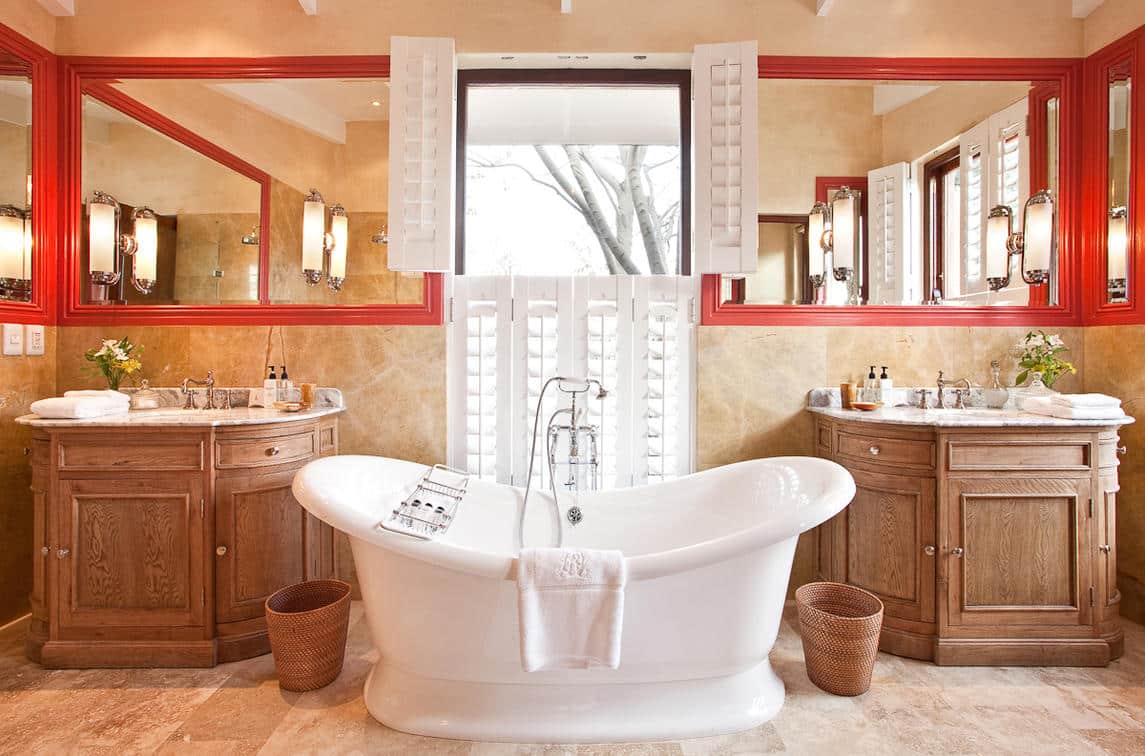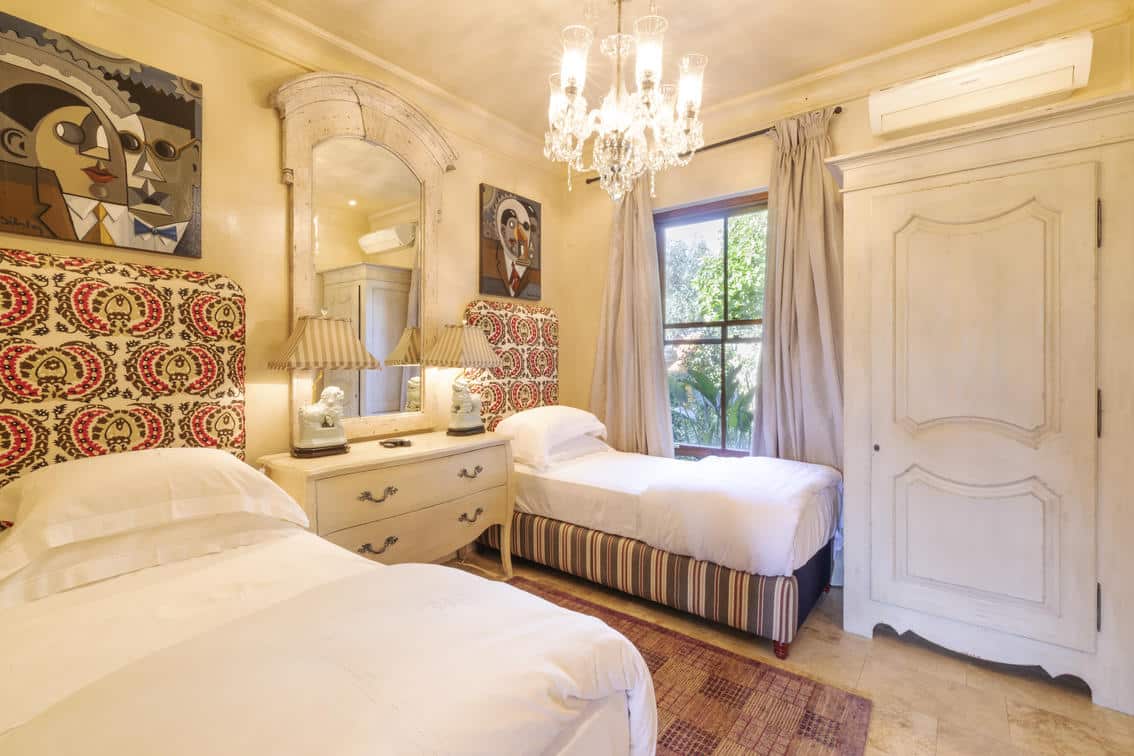 Villas - 1 bedroom Vineyard Suite with loft bedroom
Let the rich red interior of Villa 2 warm and inspire you. Fabulous swagged curtains, a high ceiling and rustic stone fireplace create a sense of homely grandeur. Downstairs is a king-sized bed with striking en-suite bathroom, complete with black and white harlequin-patterned vanity cabinets; upstairs, an inviting twin-bedded loft room with ensuite shower commands spectacular views across the valley.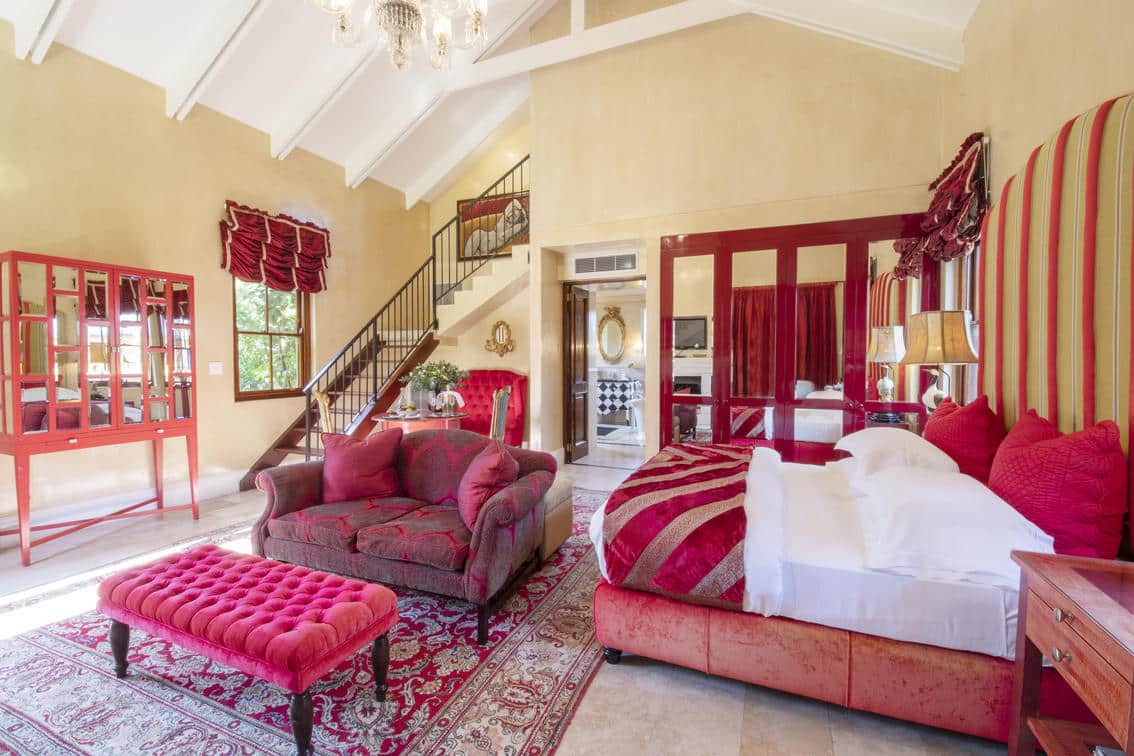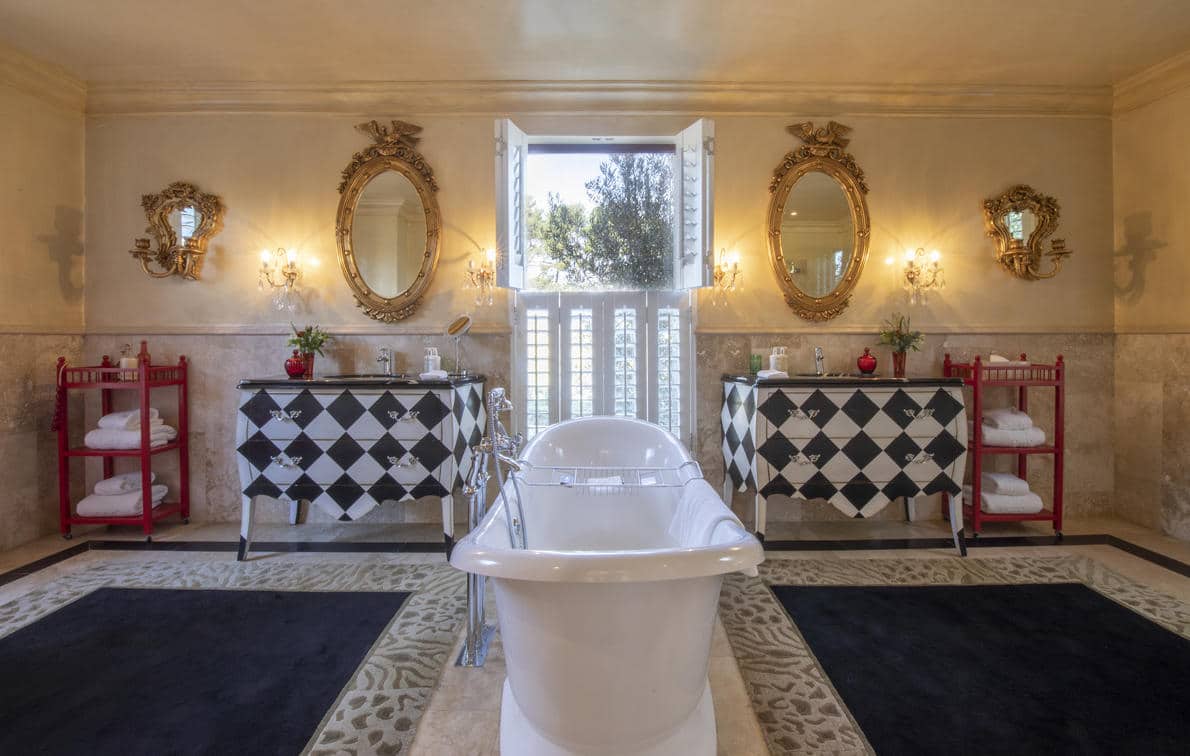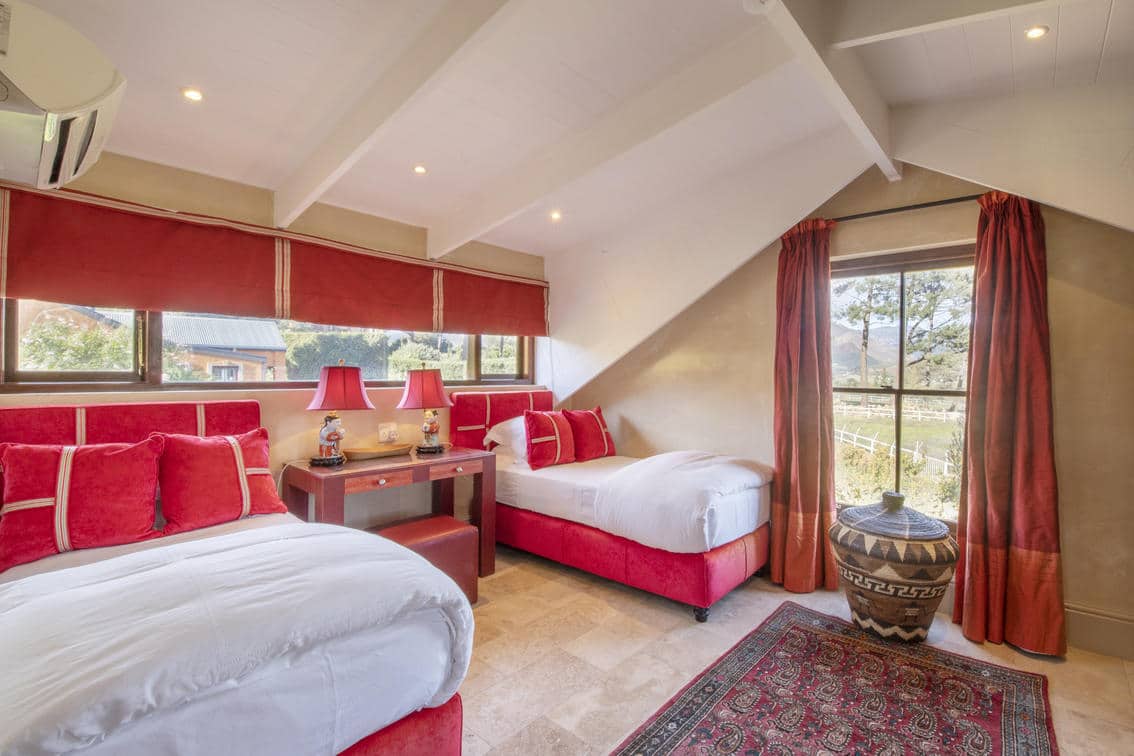 Includes
Accommodation, breakfast & snacks, local beverages, full mini bar, tea & coffee and laundry, transfers into town and wireless internet
Family Suitability
Doesn't accept children
See other options in this area