Overview
Kambaku Safari Lodge lies in the pristine wilderness Timbavati private game reserve - 20 000 acres of prime bushveld which forms part of the greater Kruger National Park ecosystem. This owner run lodge accommodates only sixteen guests and is ideal for hosting small family gatherings, friends or exclusive business events.
This small friendly game lodge has a central sitting room with fireplace and bar area, an elevated loft area which is often used for children's activities, an inside dining area and an open air boma as well as a swimming pool.
Accommodation comprises of eight stylish en suite thatched chalets that have both shower and bath with four poster beds, white linen and draped mosquito nets lending an air of romance. Kambaku Safari Lodge provides exclusive yet affordable accommodation that is meticulously designed, beautifully constructed and tastefully decorated to blend in with the charm and serenity of the surrounding bush.
Meals at Kambaku are typical 'home-cooking' gastronomic affairs and great care is taken to ensure that everyone will enjoy it. Lanterns for light, eco-friendly battery power for fans, and gas geysers for hot water ensure a comfortable, even luxurious, bush experience.
Family safaris at Kambaku Safari Lodge
Kambaku is very family-friendly. It allows kids of 5 and upwards to join the main game drives (subject to ranger's discretion). But if you take a private vehicle then younger kids can also join. It offers a full range of indoor and outdoor activities for kids. There's a playroom with books, puzzles, board games, arts & craft materials. Outdoor activities include bow or kattie making, spoor casting, frogging & birding, dung spitting, star-gazing. Or you can be a Junior ranger with a Ranger book & spoor guide on game drives. Babysitting is also available.
Two rooms are interleading and there is also a two bedroom family unit.
Kambaku Safari Lodge gallery
Kambaku Safari Lodge on the map
Feel like part of the family
I was VERY impressed with Kambaku- the lodge and rooms are nice but what impressed me most was the owners Nicola and Bryce that treated all the guests like family- they are extremely hands and gave my older parents the room closest to the Main area as my dad struggle to walk far. They also had steps for him to get into the game vehicle. Although I left my 2 year old boy and 4 year old girl at home they have a 3 year old daughter that entertained us all with her laughter and wit and they say that when families with smaller children come to visit they usually join their girl at their house etc.
They are almost completely solar powered and will also install the solar geysers in the near future so very green and environmentally friendly too. The food was great and the atmosphere homely and relaxed- I really like the lodge very much- we were a mix of guests but because there is only 8 rooms total we had brunch and dinner together as a group and it worked out perfectly and we all got to know each other very well. If he is available ask Bryce the owner to be the ranger he is one of the best I ever had before and said he would do it on request (our tracker Albert was excellent too and walked through the bush to ensure we get right to animals- the other clients said there rangers at Kambaku was also outstanding…
November was lovely to see all the young wildlife and the bird viewing was fantastic. We saw the Big 5 and more in only 3 game drives and even had a close encounter with a Leopard. They do muffins est. on the morning drives and then a full brunch at 10 am with breakfast and lunch menu items like Lasagna and salads est.… I cannot recommend Kambaku enough and cannot wait to see Nicola the owner again as she made us feel like family!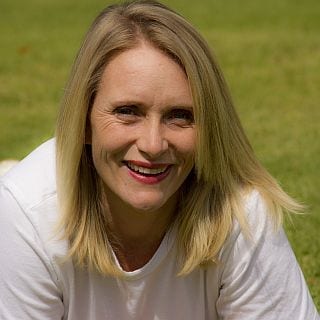 Special offers
Combo Offer
Book 2 nights each at Kamabku Safari & Kambuka River Sands & receive 10% off the River Sands rate. This comb offer includes a complimentary transfer between the lodges.
Book 2 nights at Safari Lodge and 2 nights at River Sands and receive 10% off the River Sands rate Includes a complimentary transfer between the lodges.