Chinzombo Camp
PRICING FROM
$ 1,595 (Pps)
Overview
Chinzombo Camp is a new departure for the South Luangwa National Park, the highly respected Norman Carr Safaris and for the Zambia safari scene in general. Historically Zambia was known for its more traditional safari lodges and bush camps. Designed by award-winning safari architects, Silvio Rech and Lesley Carstens, Chinzombo offers a level of modern style and contemporary elegance not seen elsewhere in the South Luangwa or Zambia!
Though uncompromisingly modern in style, Chinzombo Camp retains a strong sense of the bush with its grass roofs and canvas walls. Spacious living areas melt into the exquisite surroundings of this beautiful, tranquil site on the Luangwa River.
Accommodation at Chinzombo
Six stunning villas are shaded by gigantic ancient trees and exude a sense of peace and utter tranquility. Each has its own private pool, air-cooled sleeping areas and massive bathroom. The design is ground breaking but the natural materials, locally produced leather, reedwork and canvas, and the recycled timber floors complement the wilderness. (The air-cooled system is the latest alternative to traditional air-conditioning and successfully cools a room by 10 degrees whilst being friendlier to the environment and your skin.) One of the villas is a family suite with two bedrooms, both en suite – ideal for families or two couples travelling together.
A winding foot path connects the villas and lounge/dining area through the shade of the surrounding msikzi trees. The views from its riverside location, teeming with wildlife, plus the direct access into one of the most game-rich areas of the South Luangwa National Park all combine to make Chinzombo a truly special place.
Chinzombo Camp on the map
Chinzombo Camp review by Milandi
I had slightly mixed feelings about my stays at Chinzombo. On the one hand it is definitely the smartest place to stay in the South Luangwa. It is one of a new generation of safari camps - designed by the same designers who created North Island and Vumbura Plains. The focus is very much on cutting edge design. It also has the luxuries that hitherto were not available in Zambia such as private plunge pools, eco-friendly cooling systems and even spa treatments.
But... I little over designed and not very functional at times. Our front door kept being blown open so that we had to get locked in. The tents didn't seem very stable in the wind and the open plan design means that it is not very practical in times of inclement weather.
I also expected the guiding to be a little stronger given the price you may. But Norman Carr Safaris rotates their guides throughout their camps so you wont get the best guides always being at Chinzombo, which I think is a little bif of a shame.
Highlights/Comments
• Designed by same people as North Camp and Vumburu Plains
• Enormous bathroom with freestanding bath and walking shower
• Perhaps are trying too hard to be posh - I think they should relax.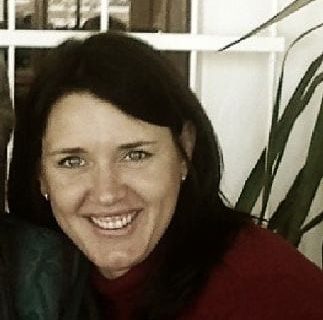 Special offers
Two Rivers Safari - 7 or 10 nights
Two Rivers safari offer for 7 or 10 nights and Lower Zambezi camps and receive the lowest priced nights' accommodation complimentary in each destination.
Variety of 7 and 10 night Two Rivers Offers giving 2 or 3 nights free: If stay 7 nights (3 nights at Chongwe Safari camps and 4 nights in South Luangwa Camps), you get the cheapest night in each destination for free (7 nights for 5) If stay 10 nights (4 nights at Chongwe Safari camps and 6 nights in South Luangwa Camps), you get the cheapest night at Chongwe free and 2 nights in South Luangwa for free (10 nights for 7)
Terms & Conditions: And to 15 Nov 2021