Safaris for Young Kids
Considerations of what to look for if travelling with younger kids.
Overview
Most of our family safari holidays are ideal for children of six or seven years upwards. But sometimes we have a family travelling with young children. We recommend South Africa as the ideal destination for younger children as there are so many areas which are great for little ones. Think Cape Town or the Garden Route. (See our blog post on Best Destinations in South Africa for families (and age of child)
Family Safaris for young kids - Considerations
Safaris can work well. But this needs to be approached with care. Imagine… you are four or five years old and 1½ hours into a game drive. It was really fun at first! And you loved seeing the elephant and the baby zebra. But now the ranger just keeps talking and talking. And you haven't a clue what he's saying. You're hungry, and you really, really need to go to the loo! But Mum says you can't because you're looking for a pride of lions which were sighted near here … wherever here is. You're bored and you want to go home NOW!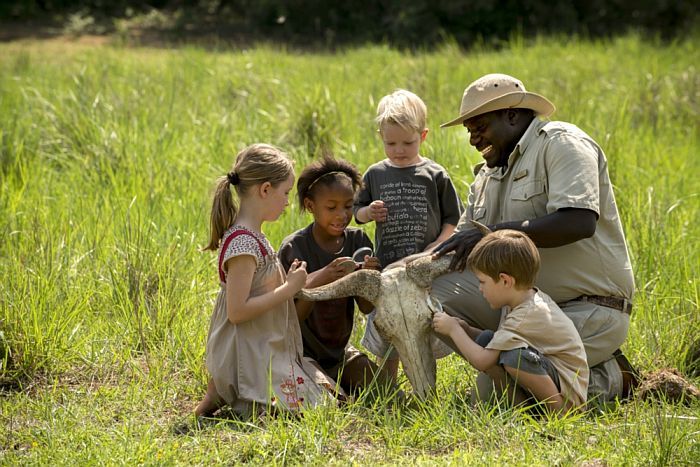 It doesn't make for a happy family safari. Especially when you've paid a fair bit of money...
The tricky age
Which safari lodge to choose requires slightly more thought. Especially when your children are between 3 and 5 years old. The policy of nearly all game lodges is not to allow children under six years on a game drive. As their attention span tends to be shorter than the typical three hour+ game drive. Plus they may not be able to sit quietly at critical moments. And they may not be able to follow the ranger's instructions so easily.
This is the 'tricky age' when parents THINK that their child will enjoy a game drive.  And yet most lodges don't allow it.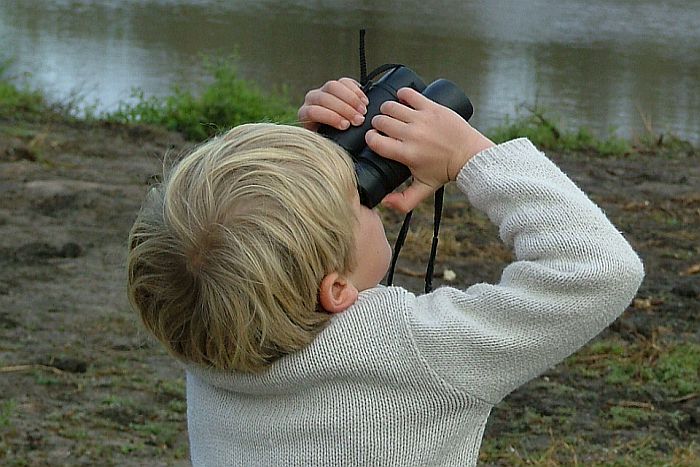 Naturally - if you want to stay together as a family - the ideal is to take a private vehicle so that you can cut short a game drive when the kids get bored.
Below we identify which of our sample family safaris would be suitable (possibly with some adaptions) for families with young children. And also which game lodges cater well for younger kids.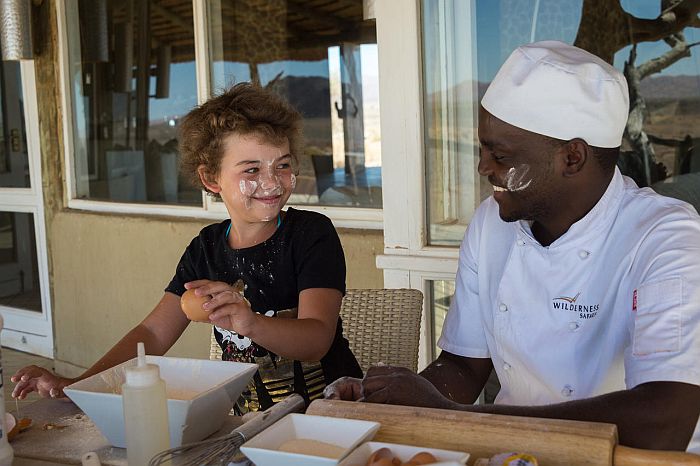 A number of lodges take a child-friendly approach whereby they offer a 'jungle drive',  a special game drive for younger kids. This is shorter (typically one hour) and more focused on teaching the kids about the Bush, than in getting close to large predators.
Other lodges offer some wildlife-orientated safari activities in between game drives. The kids can be entertained both inside and outside.
In all cases, it's important to talk to a family safari specialist - such as us - to ensure that you are booking the right sort of game lodge for your children's ages.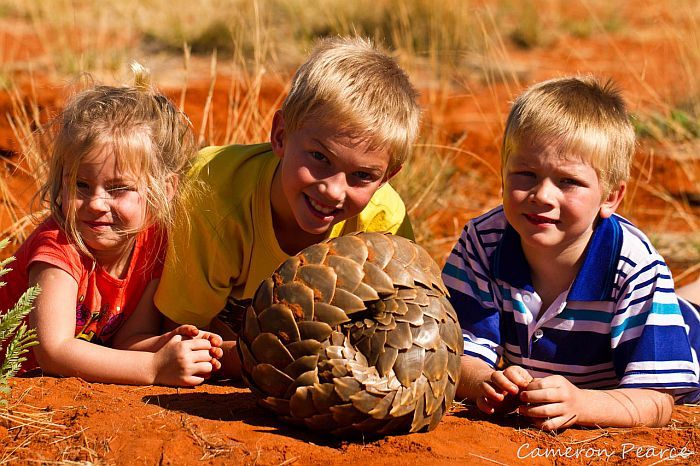 Malaria free Reserves
Many, though not all, of these family-orientated game lodges are in the non-malaria reserves in South Africa such as the Eastern Cape, Madikwe Game Reserve and the Waterberg. For more on these areas have a look at our Malaria Free Safaris .
Highlights
Ideally opt for a private game vehicle for safaris with younger kids.
Alternatively some game lodges offer shorter safari drives for little ones after breakfast.
Several game lodges have a programme of safari activities in between game drives.
Incredibly well organised
"Everything was incredibly well organised and left nothing wanting. We did not see all of the animals that we had hoped for but the experience we had was so much more than that. Hopefully we will return to Africa one day – maybe Namibia / Botswana next time. Thank you so much for organising everything for us it is very much appreciated."
Mr James Coleman
Couldn't have been happier…
"Cedarberg and specifically our specialist Peter, have been excellent. Really communicative and just very on the ball. From the planning and payment, all the way through to arriving back home. The transfers, hotels, everything was spot on. Couldn't have been happier with how our honeymoon went."
Mr Clark Hoy, UK
Would recommend Cedarberg to anyone. Well done!
"Customer friendly, good advice, highly praised by me and other travelers I met on the tour. I would recommend to anyone. Well done!"
Mrs Rainbow, UK
Hi I'm Gloria, I'm here to help you plan your ideal holiday experience
Everything was perfectly organised
"Mari did an incredible job planning our holiday. Not only did Mari communicate extremely well throughout the whole process, but the trip was beyond our expectations"
Mr Yeats, USA
We enjoyed it all
"Ginny created a holiday that was well-suited to our requirements. The arrangements, timings and itinerary were sensible and all stages of the holiday were faultlessly executed by the chosen representatives."
Mr John Hartley, UK
Everything worked out perfectly
"Just a quick note to let you know everything worked out perfectly! We had a great time and the accommodations were excellent. We even had two elephants visiting our tent at Simbavati one evening. You can imagine the excitement! Thank you for your hard work to make this a fantastic safari."
Mrs Brigitte, USA