Overview
Most of our family safari holidays are ideal for children of six or seven years upwards. But sometimes we have a family travelling with young children. We recommend a South Africa family safari as it's the ideal destination for younger children with so many kid-friendly activities and excursions. Think Cape Town or the Garden Route. (See our blog post on Best Destinations in South Africa for families (and age of child
Or our article onck
What to do with Kids in Cape Town
Family Safaris for Young kids - Some Considerations
Safaris can work well. But this needs to be approached with care. Imagine… you are four or five years old and 1½ hours into a game drive. It was really fun at first! And you loved seeing the elephant and the baby zebra. But now the ranger just keeps talking and talking. And you haven't a clue what he's saying. You're hungry, and you really, really need to go to the loo! But Mum says you can't because you're looking for a pride of lions which were sighted near here … wherever here is. You're bored and you want to go home NOW!
It doesn't make for a happy family safari. Especially when you've paid a fair bit of money...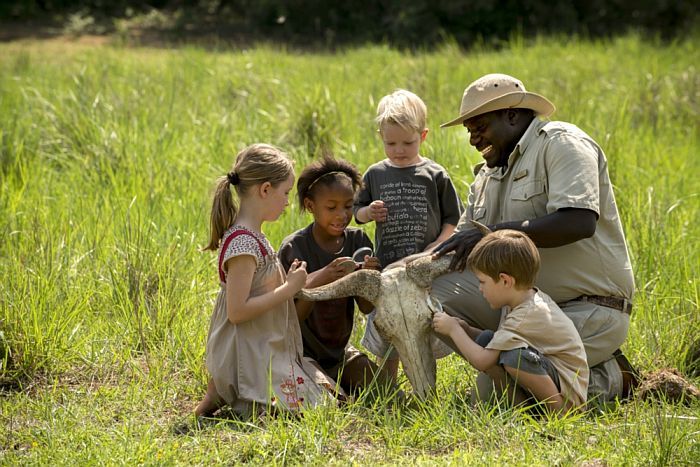 The tricky age
Which safari lodge to choose requires slightly more thought. Especially when your children are between 3 and 5 years old. The policy of nearly all game lodges is not to allow children under six years on a game drive. As their attention span tends to be shorter than the typical three hour+ game drive. Plus they may not be able to sit quietly at critical moments. And they may not be able to follow the ranger's instructions so easily.
This is the 'tricky age' when parents THINK that their child will enjoy a game drive.  And yet most lodges don't allow it.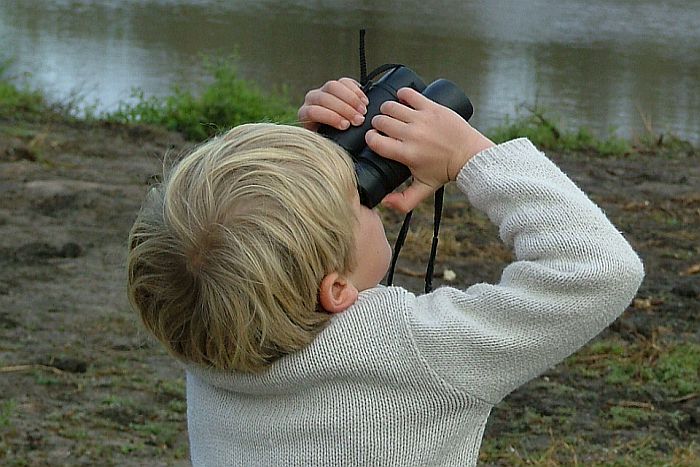 Naturally - if you want to stay together as a family - the ideal is to take a private vehicle so that you can cut short a game drive when the kids get bored.
Below we identify which of our sample family safaris would be suitable (possibly with some adaptions) for families with young children. And also which game lodges cater well for younger kids.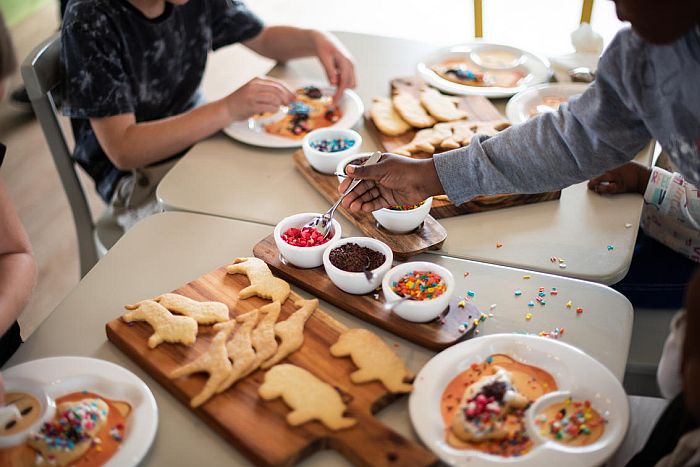 A number of lodges take a child-friendly approach whereby they offer a 'jungle drive',  a special game drive for younger kids. This is shorter (typically one hour) and more focused on teaching the kids about the Bush, than in getting close to large predators.
Other lodges offer some wildlife-orientated safari activities in between game drives. The kids can be entertained both inside and outside.
In all cases, it's important to talk to a family safari specialist - such as us - to ensure that you are booking the right sort of game lodge for your children's ages.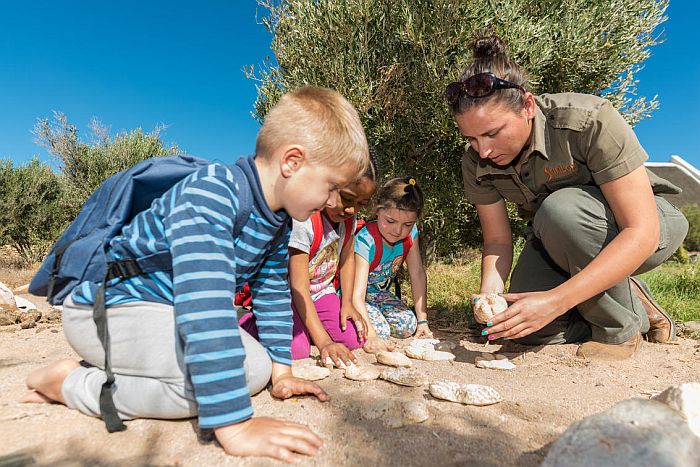 Malaria free Reserves
Many, though not all, of these family-orientated game lodges are in the non-malaria reserves in South Africa such as the Eastern Cape, Madikwe Game Reserve and the Waterberg.
For more on these areas have a look at our Malaria Free Safaris .
Highlights
Ideally opt for a private game vehicle for safaris with younger kids.
Alternatively some game lodges offer shorter safari drives for little ones after breakfast.
Several game lodges have a programme of safari activities in between game drives.
Download our Insiders Guide to Family Safaris
Family-friendly Destinations, types of Family accommodation, sample tours & useful tips & tricks
Get our Free Family Safari guide
Sonja Brand
Africa Travel Specialist
Hi I'm Sonja, I'm here to help you plan your ideal holiday experience
We arrange trips to more than 100+ destinations throughout the African continent.
It was the most amazing trip I have ever been on!
"It was the most amazing trip I have ever been on. I still can't believe I was able to have the experience. We were treated like royalty the entire time. Thank you for doing such an amazing job. I would love to leave a raving review but I am not sure where to do that? Thank you Mari for making our trip the best ever! "
Mrs A Booth
Winning itinerary!!
"Without ever meeting us, Kate and Tash from Cedarberg Travel & African Safaris created a winning itinerary for my friend and I! The itinerary was well-balanced in its schedule, activity levels and locations. We started in Cape Town with several tours and an excellent tour guide named Tobi. Tobi quickly clicked with us, laughed with us, and answered all of our questions about aspects of the city including a recommendation for the Gold restaurant ( a blast). After a long bit of air travel getting to South Africa and 3 full days in Cape Town, Kate scheduled a stay in the Cederberg mountains at luxury lodging and it was exactly what was needed. We had a few days to rest and pamper ourselves, and as hobby photographers, we did our own African sunset photoshoot with the mountains as our backdrop. Our trip included 5 days of safaris. Once again, we had a stellar guide and tracker (Solomon and Jeff) who taught us the soul of a South African who loves the animals and lands of his home. Every time Solomon stopped to educate us, we were like elementary kids, gathered around him with elbows on knees, eyes focused, and fully attentive. He gave us story after story of information about the circle of life at Kruger NP. We ended the time at Victoria Falls. All the details for the trip were provided and we had no glitches! Both myself and my friend want to return to South Africa and the first thing I did on my return was email Kate and ask if she could keep me in her files because I really hope to go back and I'll do that trip through Cedarberg Travel & African Safaris! "
Mrs Myers
Very good value
"Peter was very helpful and clearly paid attention to our thoughts and ideas – we really valued his recommendations "
Ms Winter, UK