South Africa Family Safari
Lots of Ideas for family safari holidays & vacations to South Africa.
Overview
Unlike other African countries, family holidays to South Africa are not just about a safari. You can explore diverse parts of the country and perhaps have some time on the beach as well.
Family Holidays in South Africa
Most families choose South Africa because they want to combine a safari with other highlights. And the fact that it's mostly malaria-free is also a plus.
But where to go? There's no substitute for talking to us over the phone. As a starting point, look at our article on the Best Destinations for Family Holidays in South Africa.  There we summarize some possibilities for you…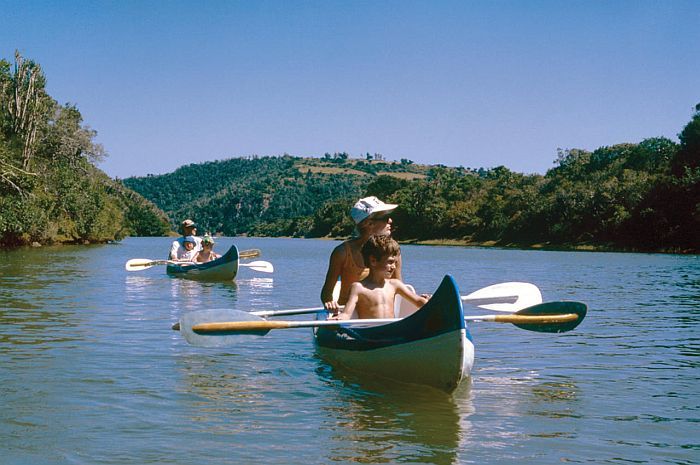 Malaria & Family Safaris in South Africa
Malaria is only a concern in a small part of South Africa. Mainly around the Kruger National Park.  There are plenty of malaria-free safari areas that offer excellent game-viewing. The three main ones are the Eastern Cape, the Madikwe Game Reserve and the Waterberg.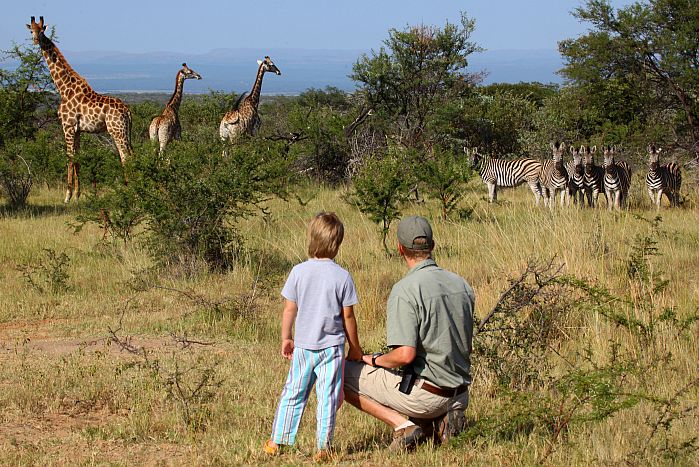 However, before deciding to go down the malaria-free route, remember that in South Africa, mosquitos are not usually a year-round pest. Even the well-known Kruger Park is a seasonal malaria area. There are many months, (May to mid September), when it is too cool at night for mosquitos to survive. Happily, this is also the best game-viewing time. (It's also the time when South African families visit the Kruger National Park.)
So have a look at our recommended Malaria Free Game Reserves.
Talk to our safari consultants about the best months to travel. We also identify child-friendly safari lodges and hotels. The ones which welcome children. And not just merely tolerate them.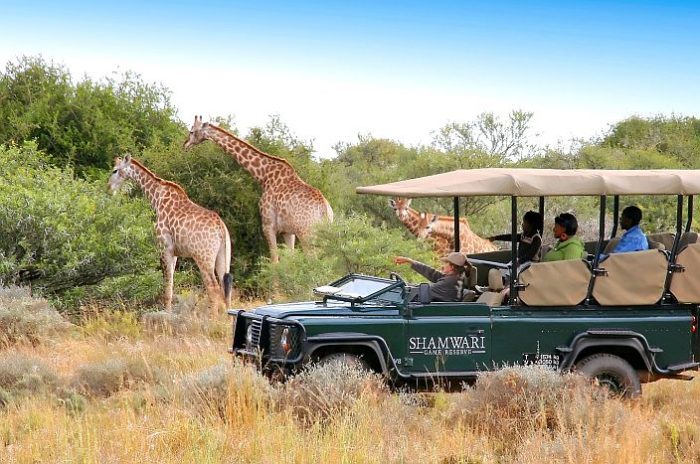 Beach Holidays in South Africa
If you are visiting in July or August, then it's winter in South Africa. So ideally you need to head to the northern part of South Africa to Coastal Maputaland. If you are coming in the South African summer months of November to March there are great beaches all along the Southern Coast in Cape Town, Hermanus, Arniston, Wilderness, Plettenberg Bay and on the Dolphin Coast in KwaZulu Natal.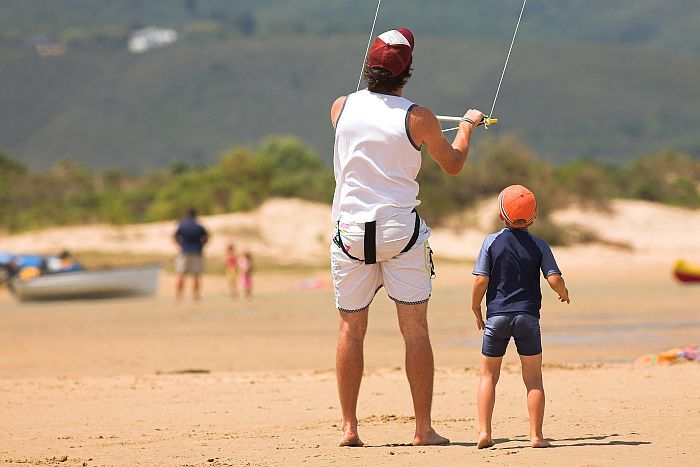 Or click to download our Insiders Guide to Family Safaris full of more helpful tips.
Other Useful Articles on South African Family Holidays
Kids on safari - 8 tips for a bicker-free time
Top 20 things to do in Cape Town with Kids
Tips for South African Family trips with Older Kids or Teenagers
Top Things to do with Kids on the Garden Route
Highlights
South Africa, with its warmth and sunshine, its wildlife and its outdoor culture, offers plenty to please children and their parents.
It's not just about a safari. There are so many family-friendly places to visit: Cape Town, the Garden Route, the Whale Coast and of course all its beaches…
Many game-reserves are in malaria-free areas.
There are non-stop flights from Europe, and there is no jet lag.
Mr Chris Day, UK - Peter
"Peter couldn't have been more helpful, and his suggestions were all relevant and useful to us."
Mr Chris Day, UK
Your prices better than the bigger companies
"Brian came home with your attractive brochure and we started looking at possibilities. We both thought Cedarberg would be too expensive for us but were pleasantly surprised to find your prices better than the bigger companies. The itinerary you gave us went totally to plan. All our airport pickups and transfers went smoothly and local drivers were friendly and informative. We also appreciated all the phone conversations and help you gave at Cedarberg before we went and were delighted with the program you put together for us."
Dale Family, UK
Excellent attention to detail
"This is the second holiday that Ginny and her team have arranged for us, and once again the service and attention to detail were excellent. Ginny put together a wonderful tailor made itinerary for our trip, and her recommendations were absolutely perfect in enhancing the trip. In today's world of being able to arrange most things yourself, I have no doubt that there is no way we could have put together a trip like this, you need the depth of local knowledge that Cedarberg have. I thoroughly recommend Cedarberg Travel"
Mrs Janet Mudge, UK
Hi I'm Milandi, I'm here to help you plan your ideal holiday experience
As always an excellent itinerary
"Choices of lodges was perfect. Everything went extraordinarily smoothly. As always an excellent itinerary, great local agent/guide/driver and good trip notes. Good to hear from Milandi personally when a local problem caused a change in the itinerary during the trip."
Mr Tim Flesher, UK
Holiday of a lifetime
"Just wanted to write a quick note to say a big thank you for all your help in arranging what was a fantastic trip for the three of us. My dad loved every minute of it. And said it was a holiday of a lifetime – which is what I of course had hoped it would be for all of us."
Jo & Family
Wonderfully professional, yet absolutely approachable
"Bookings made to your perfect itinerary, with ease. No stress, just marvellous conversations about what you would like to see and do. Really really knowledgable consultants. And when they have sorted your dream itinerary, they follow up with lots of help and advice. We have always felt totally relaxed and looked after during our adventures in Africa. Cedarberg take care of everything."
Mrs & Mr Birchall, UK