Cape & Kruger Family Explorer
This popular family safari is for our clients who don't wish to drive themselves. It combines some of the best of the Cape with some of the best of the Kruger.
PRICING FROM
$ 11,691 (Pps)
Overview
his popular private Cape & Kruger Family Explorer is ideal for families who don't wish to drive themselves.
It combines some of the best of the Cape - Cape Town & Hermanus in the Southern Cape - with some of the best of the Kruger. With Big Five game-viewing, the Drakensberg escarpment & the Blyde River Canyon).
It is not exactly an escorted tour. As the same guide does not stay with you throughout. But it is a private tour with all tours and transfers on a private basis. Here we have shown it as a family tour but the Cape & Kruger Private Tour is a similar  tour for couples. But using slightly different accommodation in some cases.
Ideal for Older Kids
The Cape & Kruger Family Explorer is especially suited to families with slightly older children of between 6 and 12 years. But it can be booked with younger children as well. (However families with younger children under 6 years will need to take a private game vehicle. If they want their children to join them on game drives.)
The tour begins with some time in Cape Town. You have a private driver/guide available during your stay with one day at leisure. Then you head to the Whale Coast near Hermanus for a  couple of nights. Enjoy the beaches, lagoons and whale-watching that this area is famous for. Next you fly up to the Kruger area for sightseeing in the Drakensberg Escarpment before enjoying three nights on safari in the Timbavati Private Game Reserve in the Greater Kruger Park.
Tailor-made options:
If you have extra time to spend, we strongly recommend adding a third night on the Whale Coast...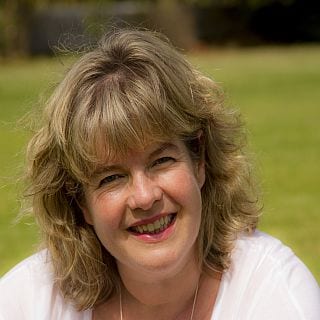 Kate Bergh
Co-founder & Director
Our experienced band of Safari Planners can create a bespoke plan for you. More enriching, more restorative and making more of a difference. Discover how working with a specialist adds value to your African adventure.
Cape & Kruger Family Explorer at a glance
Hi I'm Milandi, I'm here to help you plan your ideal holiday experience
An idea of price
All our itineraries are merely samples of what we can arrange. Virtually every trip is tailor-made for you. The exact price of our sample itineraries depends on the time of year and accommodation used. This is merely a guideline.
It excludes regional flights to the start and end of the itinerary (as these may vary depending on where you fly into Africa). But it includes an estimate of any flights WITHIN the itinerary. Contact us for a quote including any regional flights needed.
Pared Back
If you like this sample itinerary, we can do something similar for a lower price, using different accommodation
Red Carpet
If you like this sample itinerary, we can also offer this at a higher price point, using different accommodation, perhaps adding in some interesting excursions
Pared Back
If you like this sample itinerary, we can do something similar for a lower price, using different accommodation
Red Carpet
If you like this sample itinerary, we can also offer this at a higher price point, using different accommodation, perhaps adding in some interesting excursions
Pared Back
If you like this sample itinerary, we can do something similar for a lower price, using different accommodation
Red Carpet
If you like this sample itinerary, we can also offer this at a higher price point, using different accommodation, perhaps adding in some interesting excursions
Pared Back
If you like this sample itinerary, we can do something similar for a lower price, using different accommodation
Red Carpet
If you like this sample itinerary, we can also offer this at a higher price point, using different accommodation, perhaps adding in some interesting excursions
Selected accommodation for this tour