Are you considering a safari between August and October, but have no idea where to go in Africa? We know all too well about the endless options in such a sizeable and diverse continent as ours… The choices can be overwhelming!
In this article in our 'Where to go in Africa' series, we give you our expert advice and recommendations for travel during the months August, September and October.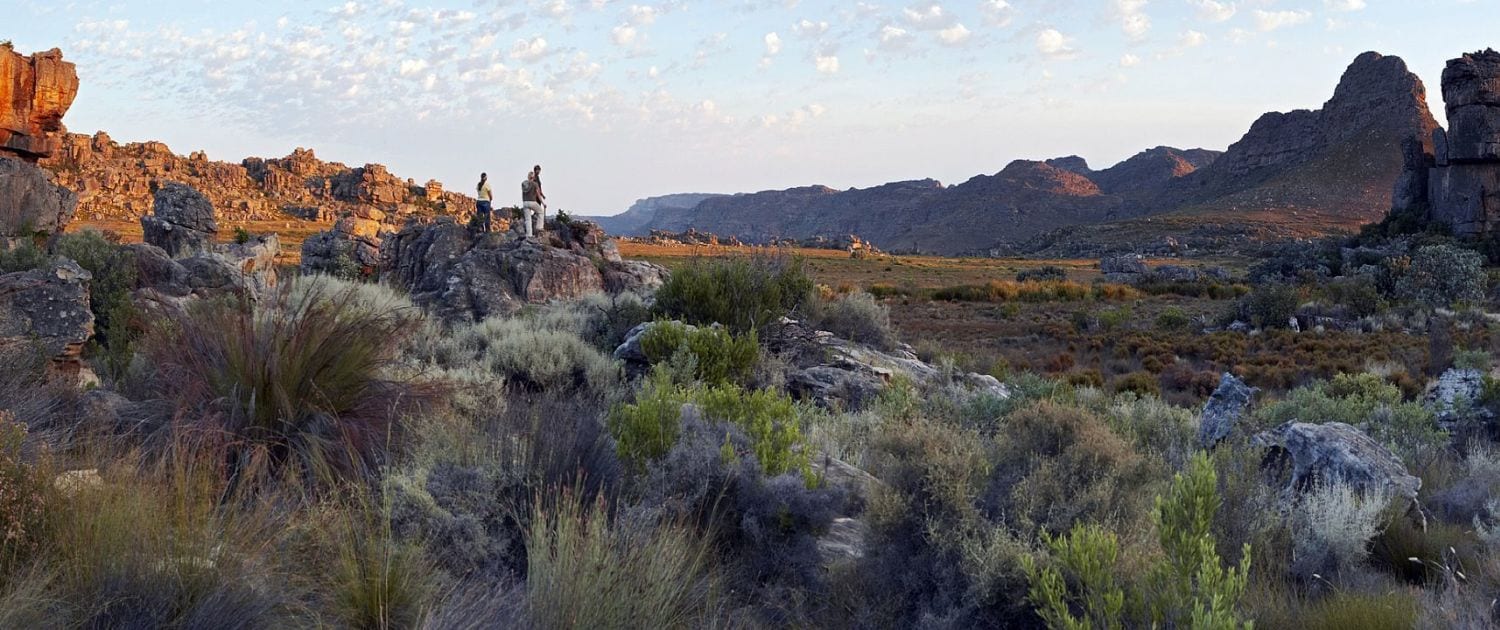 Feel free to contact us so that we can start planning the perfect trip for you. You might also like to look at our travel calendar for more ideas of when to travel where in Africa.
Where to go in Africa in August
In Southern Africa the spring wild flower season is starting in parts of South Africa. And what a beautiful sight it is! In East Africa, the annual migration of wildebeest and zebra is in full flow and August is peak season – both in terms of price and demand!
The Cedarberg, Namaqualand and West Coast are starting to come alive with the striking colours of wild flowers. You can read more about this in our blog on Tips for flower-viewing.
In the northern parts of the country such as the Kruger, you'll enjoy sunny, warm and dry days… excellent conditions for game-viewing!
It is also peak season in Botswana – this is because the Okavango Delta is in full flood, making it one of the best seasons for game-viewing.
A visit to both South Luangwa National Park in Zambia and Hwange National Park in Zimbabwe are good options for August as it is prime season for game-viewing. If you are a keen photographer it will sweeten the deal even more… the light in the early mornings and evenings is a photographers dream.
The annual migration is an extremely dynamic and unpredictable phenomenon – dependant mostly on the rains. But August is usually when the main herds are in the north-east – some crossing the Mara River into Kenya and others lurking in Lamai.
It is also worth noting that Kenya is probably the easiest destination to combine a 'bush and beach' safari at this time of year. Think first-class game-viewing, white sandy beaches and warm tropical seas! The proven infrastructure makes this quicker and more affordable than elsewhere.
If you're struggling to decide whether it is better to visit Southern or East Africa, then read our blog here… you are spoilt for choice!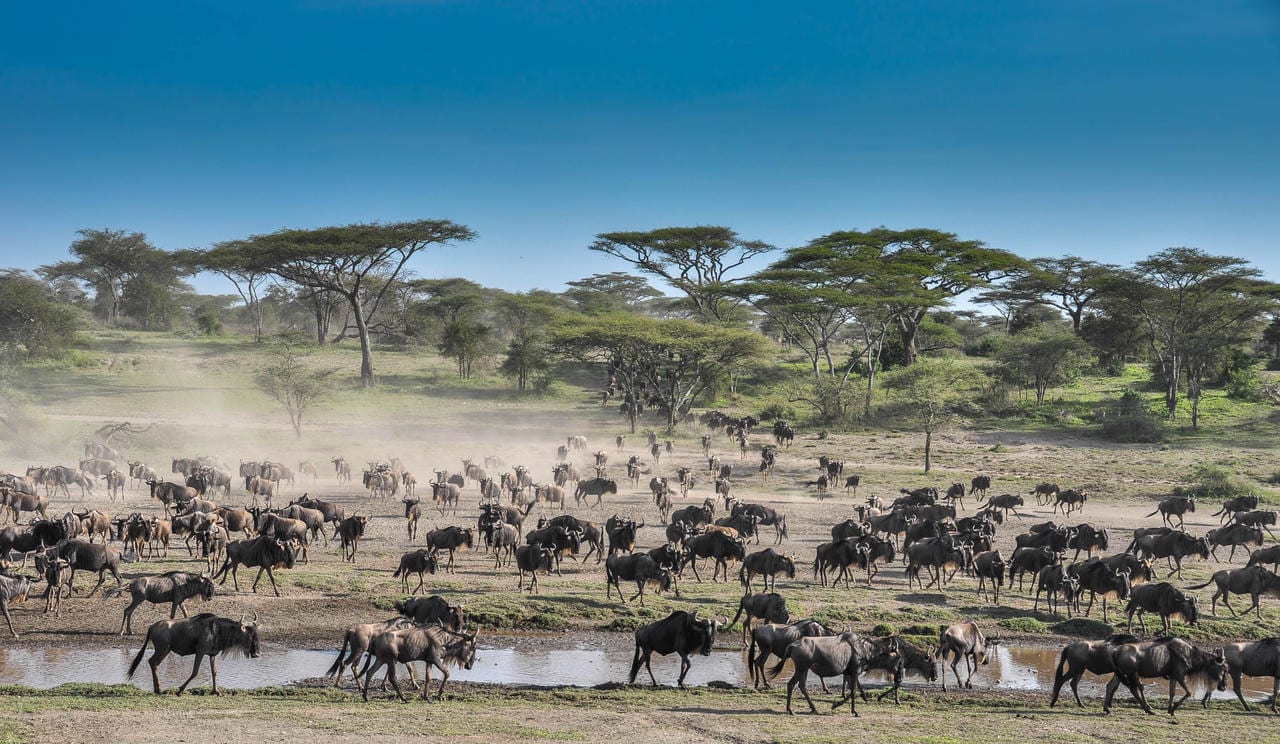 Coastal
If the beach is calling you then consider the Seychelles or Zanzibar – it is the driest time of the year and the diving is at its best from now until the end of September. Adrenalin junkies will enjoy the fact that it is also whale shark season in Zanzibar!
Where to go in September
In Southern Africa the days and nights are warming up and most destinations are reaching their peak safari season. Game-viewing is made easy at this time of year as animals congregate around riverbanks and waterholes in large numbers. There's a new migration scene taking place in East Africa, and the beautiful coastal areas of Mauritius and Madagascar are at their finest.
South Africa
The winter rains have subsided and it is an all-round wonderful time to visit South Africa. Although the whale 'season' in South Africa runs from June/July through to December, the peak months are September and October. The whales come right into the bays to breach – a site not to be missed! In the Eastern Cape, the nights are getting warmer and this is an affordable time to visit as winter rates still apply. Another option is to take a trip along the infamous Garden Route. The flowers are out in full bloom all the way from the Western Cape to the Eastern Cape. And if flowers aren't your thing, the game-viewing is great in the game reserves too!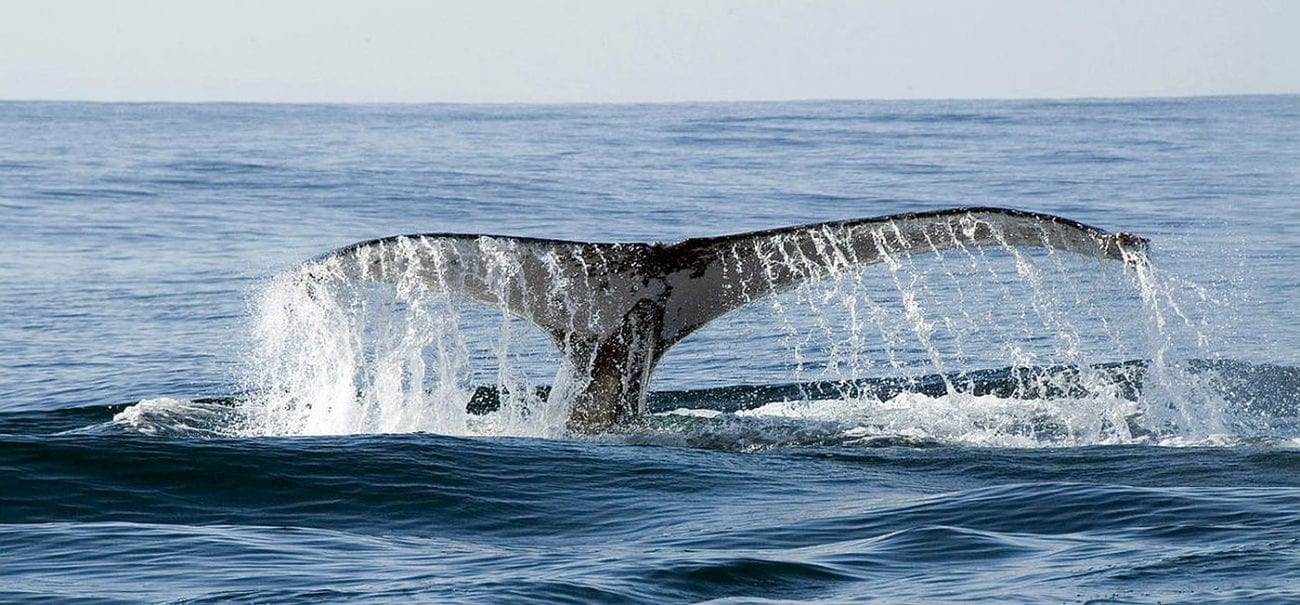 The dry season continues in Southern African countries like Zimbabwe, Zambia and Botswana so safari options are a-plenty. But it is also getting hotter by the day so walking safaris in Zambia might be a limiting factor.
Although the nights are very cool, the days are even drier now. Game in the north of the country gravitate to waterholes and are more easily seen by visitors. This makes it a very popular time of the year in Namibia – you'll need to book at least a year in advance – sometimes more!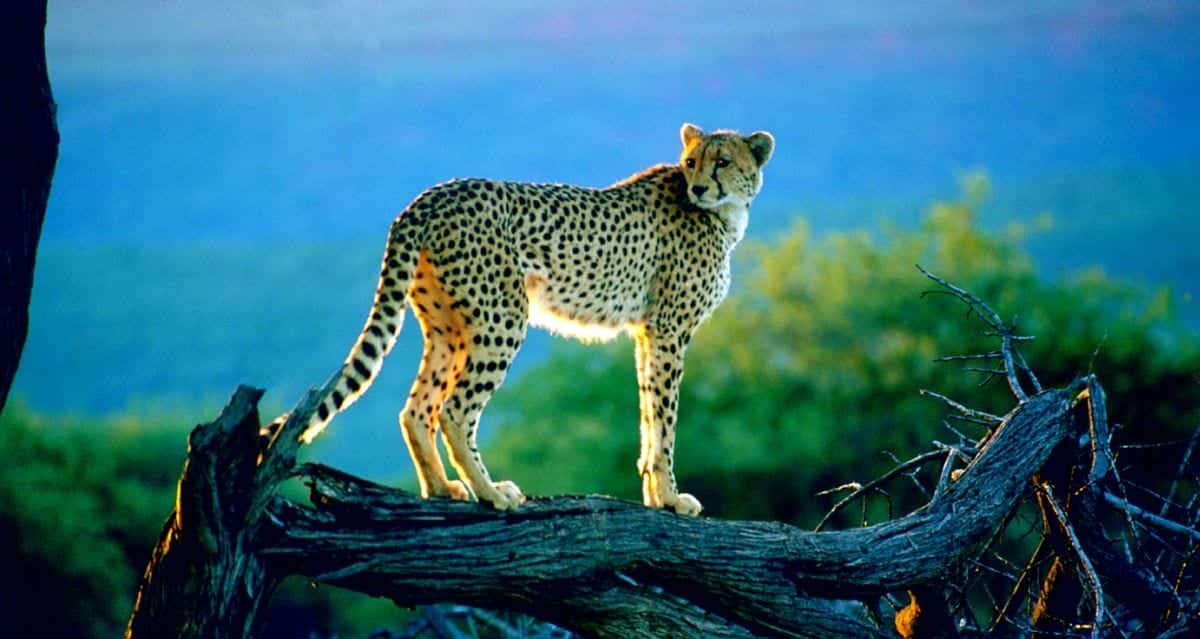 Kenya
The show continues to unfold in East Africa as most migratory animals should have made it over the rivers. There should only be a few herds left in the northern Serengeti National Park. They are now in the Masai Mara's green pastures where the Big Cats await…
Coastal
It's nice and warm in Mauritius and Madagascar in September, but it's not excessively hot and humid so it's worth considering if the Big 5 aren't up your alley.

Where to go in Africa in October
It may seem like we've been saying it's a great time for safari for the past few months (although that still holds true!). BUT, if you can stand the heat, October really is THE best month to travel! It's the end of the dry season in the safari areas and yet it is late Spring in the Cape where everything will be lush and green – the best of all worlds!
The short rains have begun in East Africa and the coastal regions are also beautiful at this time of year.
Southern Africa
In Southern African safari destinations, animals are gathering around what little water and food supplies there are. You may be able to watch them from your private plunge pool or deck. Sounds like a win-win situation don't you think?
It's also one of the finest months of the year in many parts of South Africa so it's ideal for a general touring trip. It's late spring and the fynbos is spectacular in the nature reserves and Botanical Gardens of the Cape.
Namibia
Ever heard of the Desert-adapted Elephants? Well now is the best time to see these resilient creatures in Namibia's Damaraland.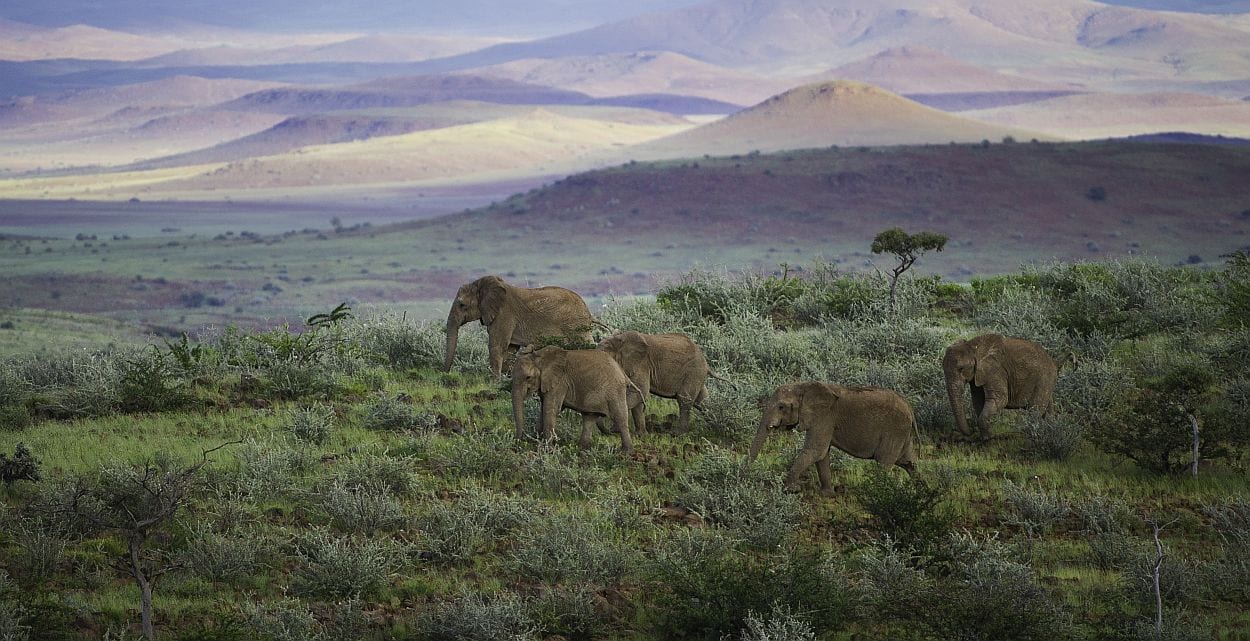 East Africa
The start of the "short rains" means fresh sweet grass is available, so herds head south into Loliondo and toward Ngorongoro.
Diving in East Africa is superb at this time of year. Visit the Seychelles, Mozambique and Zanzibar before the long rains wash sediment out into the Indian Ocean, reducing visibility.
As October is a rather popular time to visit Africa, why not try some hidden gems like Uganda or Ethiopia? If visiting Uganda we recommend Murchison Falls, Uganda's largest national park and home to all of the 'Big Five', and chimpanzees of course. Those who make the journey to the remote Kidepo Valley National Park are rewarded with less common sightings such as bat-eared fox and spotted hyena.
The Simien Mountains in Ethiopia are good for trekking, with wild flowers in bloom, mild days and cool nights.
Start chatting to us
Keen to start planning? Tell us what you have in mind & we'll create a tailor-made itinerary for you
Contact Us Now
This 'Where to go in Africa' series is by Cedarberg Africa
Cedarberg Africa is a travel and safari company specializing in African tailor-made itineraries. We have special rates with all the hotels and game lodges. Booking through us will cost you no more than booking directly, and sometimes less. So our expertise and knowledge come at no extra cost to you! Contact us now….