"Where's the best place to go on safari in South Africa" is a common question asked and it can be answered in one of two ways.
The first way is to consider what is the % likelihood of seeing the animals that most people want to see. A good selection of predators or the 'So-called Big Five' for example.
I have my own informal pecking order of game reserves (having been in the industry for 25+ years.) Though there are no guarantees and every reserve will have its quiet days. Just as you will also strike lucky sometimes and have an epic game drive in a less prolific reserve. But the private game reserves adjacent to the Kruger National Park come in at the top of my list – the Sabi Sands followed by the Timbavati, for consistently good sightings of a broad range of wildlife. After that I like to look at KwaZulu natal, Madikwe and the Eastern Cape.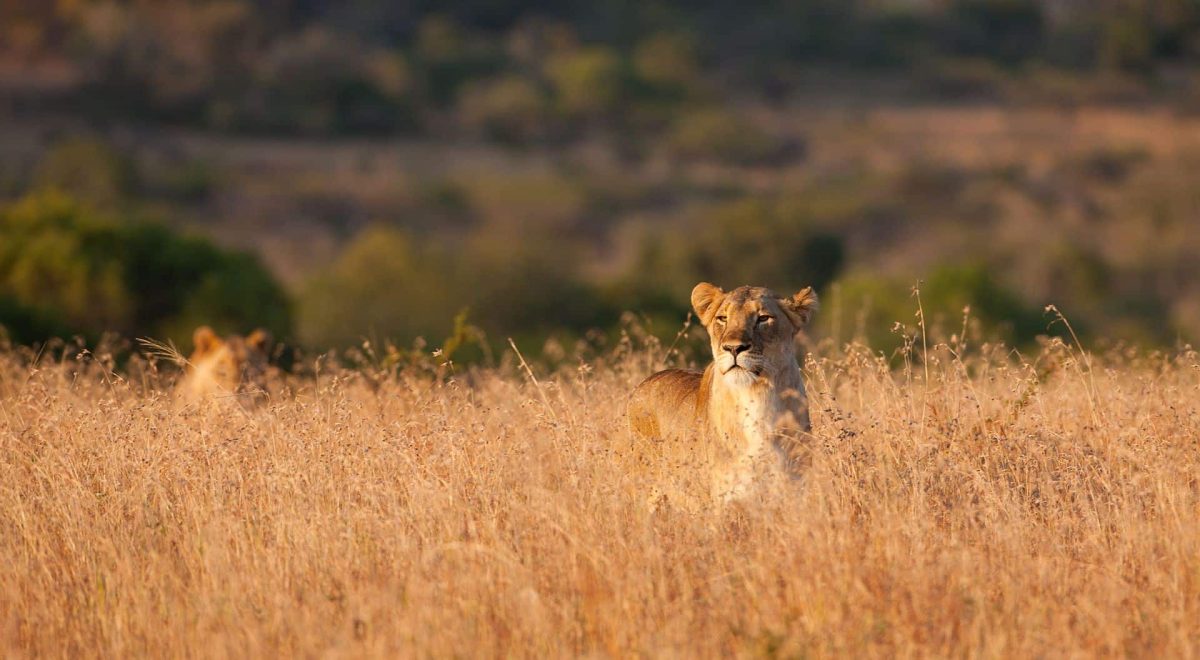 But of course that's only a small part of the story.
So lets look at the second way of answering the question…
Your safari has to fit into your overall holiday needs. There may be many reasons why you may NOT want to stay near the Kruger.
The malaria factor – you don't want to be in a malaria area

You don't want to pay the relatively high prices

You want to combine a safari with time at the beach
There are loads of good reasons for going on safari in KwaZulu Natal, either instead of, or in addition to, a Kruger safari…
Northern Kwazulu Game Lodges
The Northern KwaZulu game lodges include Phinda Game Reserve, Thanda Game Reserve, AmaZulu Game Reserve, Zululand Rhino Reserve and of course Hluhluwe-Umfolozi Game Reserve.
All of these offer the Big Five with a good selection of plains game as well. It is much less likely that you'll see leopard here, but much more likely that you may see cheetah, especially at Phinda. You are virtually guaranteed to see rhino in the Hluhluwe-Umfolozi park!
Reasons to head off on safari in KwaZulu Natal
Very scenic game reserves, totally different from the Kruger
Easy to combine with a beach stay at either Thonga, Rocktail Beach camp, White Pearl or St Lucia – with easy road transfers on offer
Excellent for birding
Above average chance of seeing cheetah
The game lodges generally offer good value for money. So this means that it's often possible to fit in two contrasting safari experiences, either one in the Kruger and one in northern KZN, or two within KZN, without the need to pawn Granny's jewellery.
Some lodges offer very varied activities so that you can focus on game drives at one lodge, and do a range of other activities at another lodge.
Good examples are Makakatana Bay Lodge in the Isimangaliso wetlands Park (see below) and Ghost Mountain Inn and White Elephant Safari Lodge. The latter two options are close to Lake Jozini so that you can combine game drives with sunset cruises on lake Jozini, canoeing and even a spot of exciting tiger fishing.
Isimangaliso Wetlands Park
You can stay IN the park at Makakatana Bay Lodge or opt to stay more modestly at one of the many guest houses in St Lucia.
(See our blog – Cape Vidal – Bush and Beach in one day – for more info)
Our recommended safari game lodges in KwaZulu Natal
Excellent value for money
Varied range of activities
Cedarberg Africa is a specialist tour operator for Southern and East Africa focusing on upmarket tailormade safaris for discerning and busy people. We make our money on the difference between our wholesale rates and the rates that are available to you, so that means that effectively all our years of experience and expertise comes free of charge…
Contact us if you'd like a tailormade safari quote for your family