andBeyond Phinda Forest Lodge
Overview
 Forest Lodge offer its famous 'Zulu'Zen' style and 360º forest views
 Well-trained and knowledgeable rangers
 Phinda is the original and largest private game reserve in KwaZulu Natal
 Big Five game drives in 7 diverse eco-systems
 Range of additional activities – coastal flights, beach excursions, deep sea fishing
Phinda Forest Lodge lies in the northern part of Phinda Game Reserve, a 28,555ha private game reserve in KwaZulu Natal. Forest Lodge was one of the first eco-designed lodges. Hand-built by local Zulu people to minimise its ecological impact on the forest, the lodge is set deep in the heart of a rare and beautiful dry sand forest.
Phinda Forest Lodge is a mass of exquisite contradiction. Floor-to-ceiling glass walls invite the forest inside, while the dense tree canopy shelters and provides privacy. Sixteen air-conditioned, glass-walled suites float on stilts above the forest floor while tiny duiker graze below and torchwood trees tower above. Forest Lodge has recently been refurbished with new beechwood floors and brand new bathrooms, enhancing the original "Zulu-Zen" feel. The stone and sand colours are accented with a soft Zulu orange and dark wood furniture is used throughout. Phinda Forest Lodge is an eco-sensitive lodge with a light footprint: not one tree was felled during the lodge's construction.
Outside, the forest is alive with wildlife, from the tiny red duiker and suni antelope to the narina trogon and rare red squirrel so it's not uncommon to wake up to the sight of a graceful duiker browsing by your window. The dining, lounge, viewing deck and shaded rimflow pool overlook a grassy vlei (wetland) where animals congregate in numbers. There is also a forest 'boma' where memorable evenings are spent dining under the stars, lit by myriad candles and lanterns.
Game viewing
Phinda Game Reserve offers a winning combination of soft adventure, thrilling Big Five game-viewing and inspired lodge design. Phinda boasts the diversity of seven contrasting ecosystems, including sand forest, mountain bushveld and wetlands. This diversity of habitat naturally attracts a variety of game including lion, elephant, cheetah, leopard, rhino, hippo and an abundance of general game.
Guests at Phinda enjoy game drives, nature walks as well as tracking black rhino. Phinda is particularly known for good cheetah sightings, and its prolific bird life (over 400 species recorded). Given its proximity to the Indian Ocean, Phinda Forest Lodge is able to offer optional extras such as Maputaland beach adventures, night turtle drives (seasonal), scuba safaris, or an incredible ocean safari that offers you a host of marine life sightings.
andBeyond Phinda Forest Lodge gallery
andBeyond Phinda Forest Lodge on the map
Rooms
Suite(s)
Air-conditioned glass suites built on stilts and appear to float between the rare Sand Forest foor and the towering torchwood trees. The suites are situated to ensure absolute privacy and each suite has a personal bar on their private veranda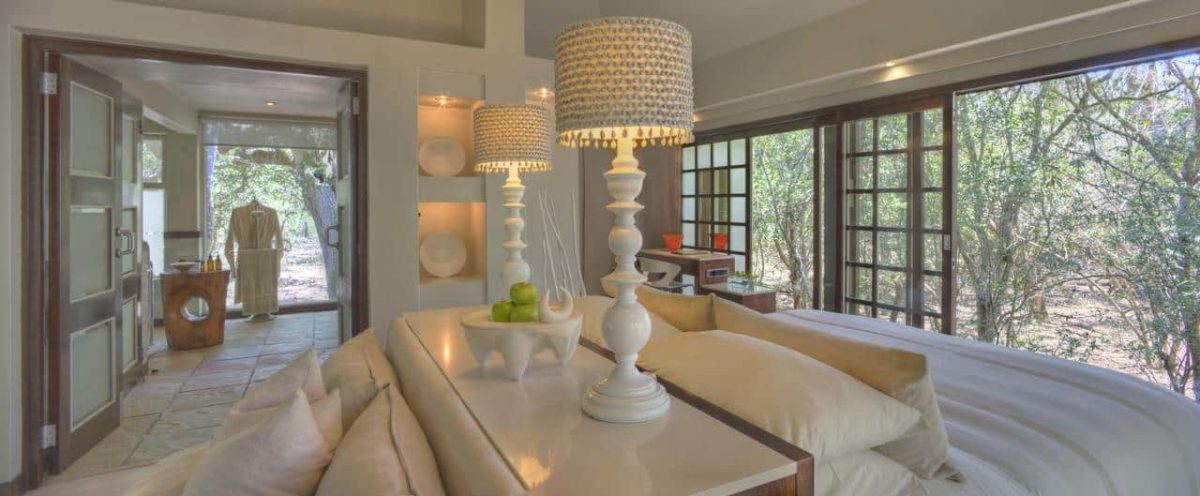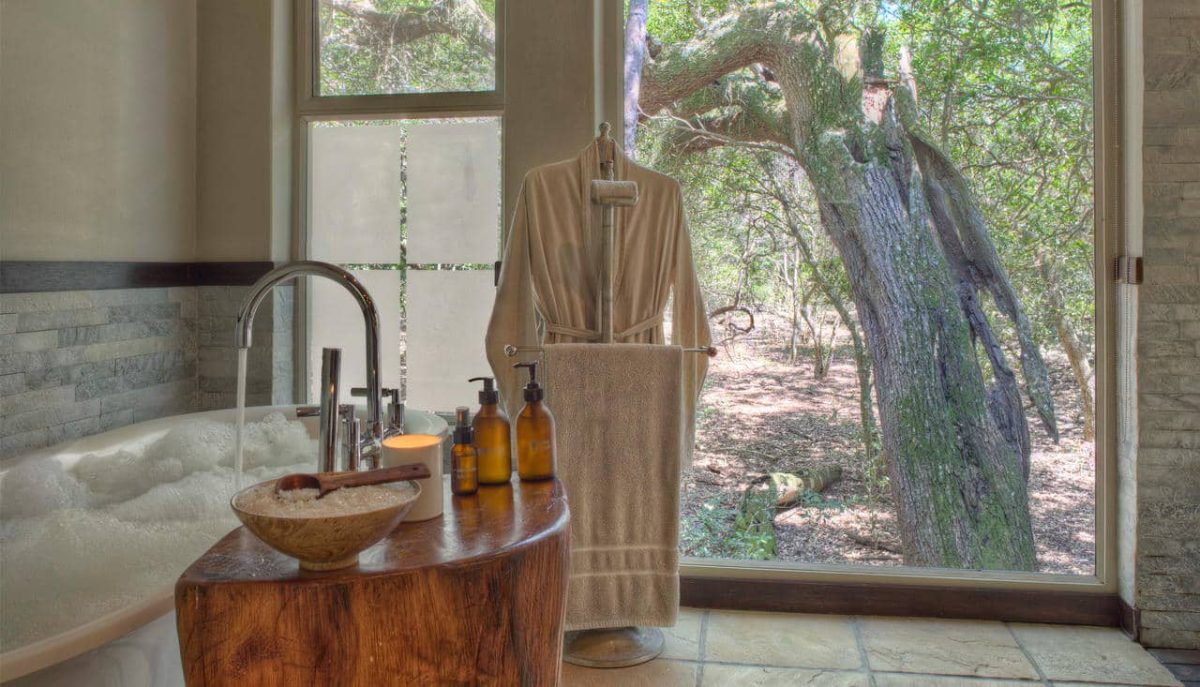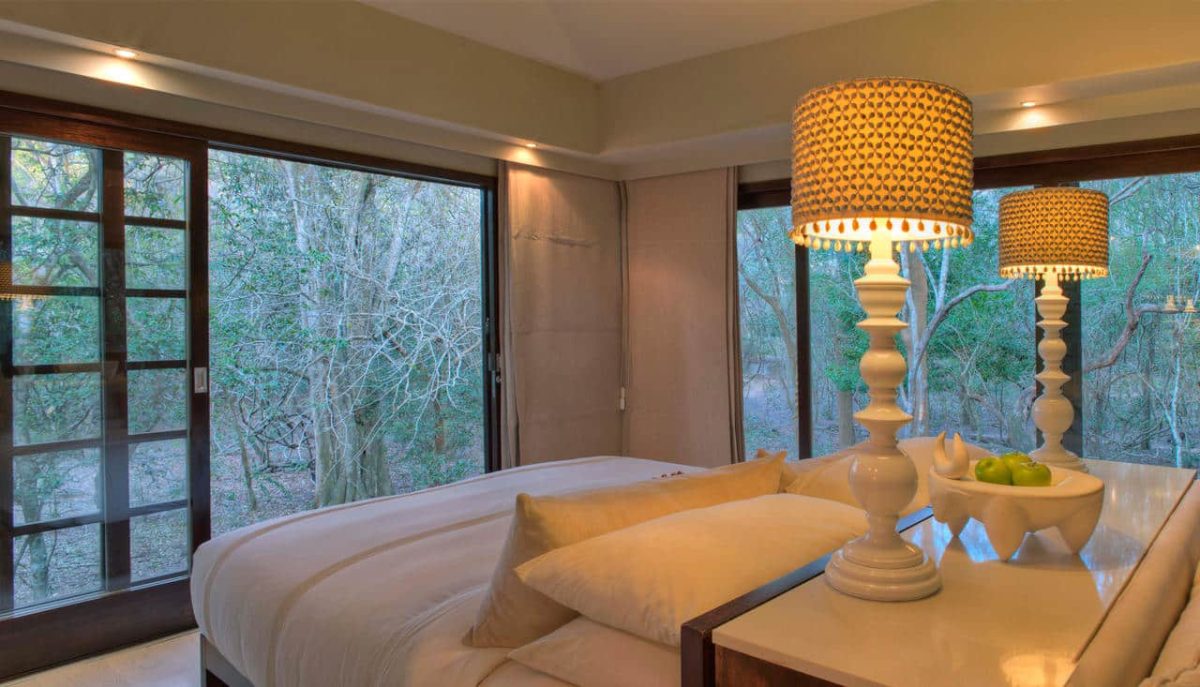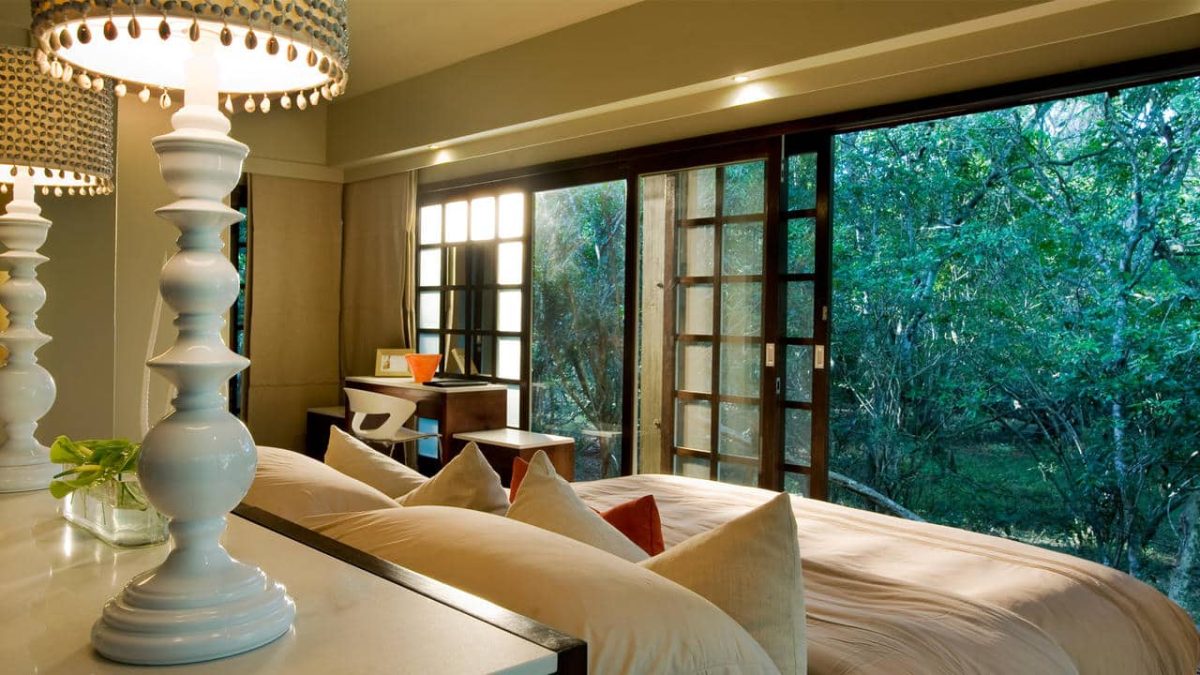 Great game viewing, all round exceptional
"Phinda was also exceptional. The staff were just incredible and we had 'Lucky' as our Ranger and he was excellent too. We saw 4 cheetah, Leopard, Elephant, Hyena, Hippo, Lion, Rhino and all the other animals – so again saw the big 5 plus Cheetah. We had an amazing outdoor dining experience on our first night and the food here was a step above everywhere else. Truly outstanding. "
Special offers
Honeymoon Offer
If you stay for 2 or more nights, the bride pays only 50%
If you stay for 2 or more nights, the bride pays only 50% (based on the 1-3 night price, not long stay rates)
Terms & Conditions: Not combinable with other offers
Long stay Offer
Stay 3 nights at any Phinda camp & get either a flight rebate for the Johannesburg to Phinda flight OR return road transfers from Durban for free - see details
Stay 3 nights at Phinda Mountain, Forest, Zuka, Vlei or Rock Zuka and get either a flight rebate of R2,750 per person per way for the Johannesburg towards any SA Airlink flight to or from Phinda. OR complimentary return road transfers from Durban. The SA Airlink flights need to be booked with us. Only valid on the 1-5 night rate.