We have a few fast-track secrets that might mean that you can get the in-laws off your case and back to worrying about the speeches. A wedding in Africa can be any number of magical, romantic places: on the edge of Victoria Falls, deep in the African bush, on a tropical beach in Mauritius, or surrounded by Cape vineyards… it is always a romantic and intimate experience.
We've arranged many intimate weddings in Africa, especially Southern Africa. All of our weddings have been tailor-made, not a mass-market package. And such ceremonies cost far less than a wedding at home, allowing you more to spend on a memorable honeymoon. Arrangements are generally informal and relaxed, whether the ceremony is civil or religious and the party is just the two of you, or with family and friends.
Places and ways to celebrate your Wedding in Africa:
You have a wedding blessing on Livingstone Island right at the edge of Victoria Falls. It's hard to imagine a more romantic and dramatic place to seal your future together. You and your guests enjoy the additional excitement of game-viewing and river activities. Tongabezi, Zambia
In the heart of the African bush, at an exclusive private game lodge. Ideal for just a couple or you can bring close family and friends and take over a whole lodge for your own exclusive safari party.
Robinson Crusoe-like on the dunes at Thonga Beach Lodge, Mabibi Beach
In a 300-year-old chapel on a Cape Dutch homestead in the Cape Winelands
In a charming 'forest chapel' in the magical indigenous forest of the Garden Route such as Tsala Treetop Lodge
On the beach of the tropical Indian Ocean island of Mauritius, followed by Sega dancing and a sunset swim. See Mauritius
Some more ideas for Weddings in Africa
Spectacular Location
12 Apostles Hotel, near Camps Bay, Cape Town
Thonga Beach Lodge, Mabibi Beach, Coastal Maputaland, South Africa
Livingstone Island, Victoria Falls, Zambia
Tongabezi Lodge, Victoria Falls, Zambia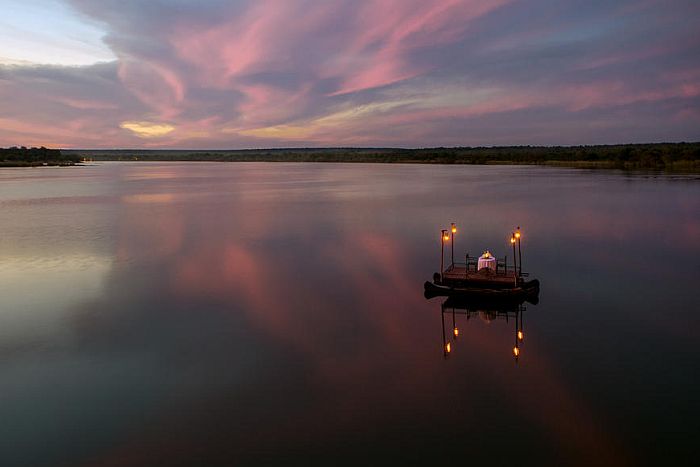 In the Bush
Singita Boulders Lodge, Sabi Sands
Leopard Hills, Sabi Sands, South Africa
Garonga Safari Lodge, Near Kruger, South Africa
Ulusaba Rock Lodge, Sabi Sands, South Africa
Romantic Chapels
We have some wonderful hotel which have extensive experience in arrange small weddings for our overseas guests:
Grande Roche Hotel, Winelands, South Africa
Tsala Treetop Lodge, Garden Route, South Africa
Cathedral Peak Hotel, Drakensberg Mountains, South Africa
Get the Ball Rolling
Love the sound of a wedding in Africa, but not sure where to start? Chat to us!
Contact Us
Wonderful wilderness spots to say your marriage vows
Oudrif Lodge, Cederberg, South Africa
Thonga Beach Lodge, Mabibi Beach, Coastal Maputaland, South Africa
Little Ongava, Etosha, Namibia
Bushmans Kloof, Cederberg, South Africa
Livingstone Island, Tongabezi, Victoria Falls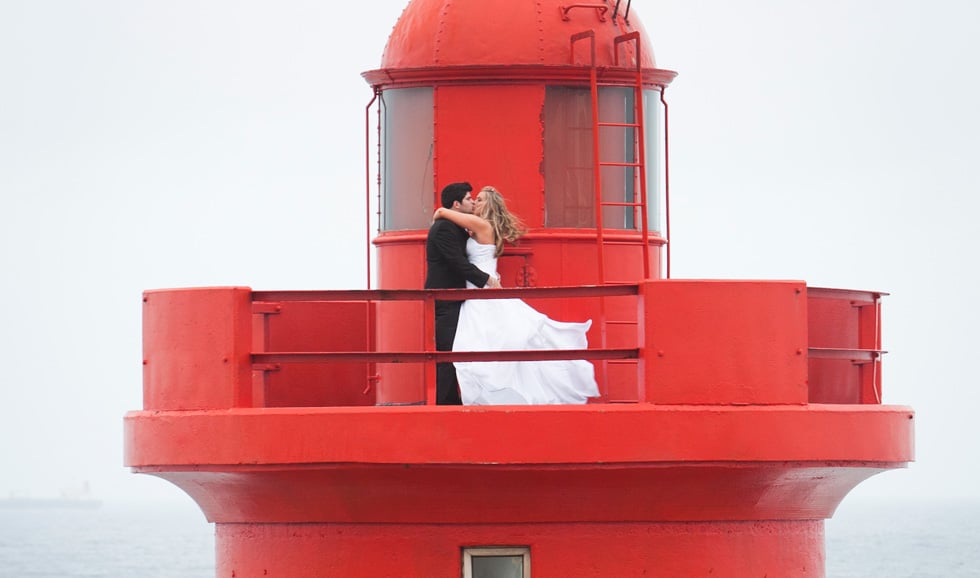 Mauritius or Zanzibar
A wedding on the beach can be easily arranged at many hotels in the Seychelles, Mauritius and a few on Zanzibar. As a general rule, the larger the hotel, the more likely it is to have the necessary experience and capability but a handful of boutique resorts also have this expertise.
So we recommend reviewing our website pages and deciding which hotel suits you best. In Mauritius you head to the Magistrate's office before the wedding to take care of all the legal paperwork and then get married at the hotel, either in the gardens or on the beach.
How much?
This depends on the choice of venue and/or hotel or lodge and how elaborate your arrangements are. After discussing the best possible location for your wedding, we will give you a price for the arrangements. Some lodges have a set price for getting married which includes the key aspects with lots of optional extras. However you needn't feel restricted to these lodges especially if it is just the two of you. Many lodges host weddings and quote us on individual aspects as they find that everyone wants something different. Generally the costs of your wedding will increase the more remote the location as the costs of transporting a minister to your venue increases (and you may need to allow for their overnight accommodation) as well as the costs of other transport, photography, and cakes etc for the same reason.
If you are planning on having some friends and family joining you, you need to consider their budget constraints as well. If you marry at an exclusive private game lodge in the bush, then your guests have to stay there as well, which may be more than they wish to spend, whereas if you marry in the Winelands or on the Garden Route, your guests have a choice of accommodation.
Weddings in Africa – Options for the Ceremony
Your choice of venues expands exponentially if you are content to have the civil (legal) part of the ceremony at a Magistrate's Court as the wedding ceremony is then not dependent on whether a local minister is willing and able to get to your ceremony. You go to the local Magistrate for a short ceremony before heading to your venue. You can then plan your own ceremony with friends and family.
How much hassle?
The law in South Africa requires a foreign couple to attend an appointment at the Department of Home Affairs before they can be legally married in South Africa. Since this is quite a cumbersome task for someone on safari, we suggest that you process all legal marriage documents in your home country and enjoy your ceremony on safari in a more traditional way.
How to proceed with your wedding in Africa
Just contact us to share ideas about your wedding in Africa and honeymoon safari. After discussing the best possible location for your wedding in Africa, we will give you a price for all the arrangements. This depends on the choice of venue and/or lodge and how elaborate your wedding arrangements are. There are many extras, which we can also arrange such as a photographer, video cameraman, additional flowers for the chapel or venue, hair and make-up assistance etc.
This article was written by Cedarberg Africa
Cedarberg Africa is a specialist tour operator for Southern and East Africa. We focus on upmarket tailormade safaris for discerning and busy people. We make our money on the difference between our trade rates and the rates that are available to you, so that means that effectively all our years of experience and expertise comes free of charge…
Contact us if you'd like a tailormade quote for weddings in Africa.