V&A Waterfront
Bright, busy and breezy Cape Town icon, home to street entertainers, shoppers and those who want to watch the world go by...
Overview
The V&A Waterfront in Cape Town is a popular area for shopping, restaurants, craft markets and the starting point for many boat cruises. It was created from rehabilitated wharfside sheds. And Victorian maritime buildings about 30 years ago.
It's become less quirkily South African and more 'global' in recent years. But the fact that it is still a working harbour sets the Cape Town Waterfront apart from other urban restoration projects.
There are hundreds of shops, bars and cafés in the V&A Waterfront. All within walking distance of the V&A hotels. It is also the launch-place for the helicopter flips over the city. Boat excursions into Table Bay and the hugely popular boat trip to Robben Island (which takes 3-4 hours). There's lots of entertainment at the weekends and a genuine holiday atmosphere.
There's a good choice of hotels in the Cape Town Waterfront. However none of them particularly cheap given its popularity. You are paying for location! Some hotels suggest by their name that they are in the Cape Town Waterfront. This is not always the case, some are in the nearby city office area!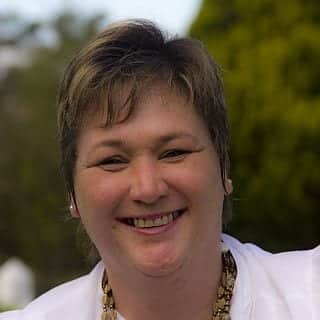 Madelyn Nieuwoudt
Africa Travel Specialist
Our experienced band of Safari Planners can create a bespoke plan for you. More enriching, more restorative and making more of a difference. Discover how working with a specialist adds value to your African adventure.
Features
Why you may love it
The V&A Waterfront is one of the most visited and popular tourist destinations in South Africa
Stunning backdrop of Table Mountain from the various quays and canals
Spectacular 360 panoramic views of Cape Town from The Cape Wheel
Enjoy live music and performances at the outdoor Amphitheatre
Visit the popular Two Oceans Aquarium, showcasing a diversity of marine life
Explore the V&A Waterfront map
Table Bay Review: the best spot at the V&A, Cape Town
I recently stayed at the 5 star Table Bay Hotel in the Victoria & Alfred waterfront with my husband and 2 children aged 4 and 7. From the moment you arrive you are made to feel special and the children loved the attention. We stayed on the 5th floor in a superior family room with a stunning view over the ocean. We could also see the pool from our window. The hotel have a wonderful vibrant vibe and is conveniently connected to the shops and many restaurants at the Waterfront. The staff is very friendly and efficient and my children loved their welcome sweets and beautiful gifts they received. My only small criticism would be that the mattress for the sleeper couch might be a little too thin as I had to make a plan to make it more comfortable for the children. But otherwise our stay was excellent.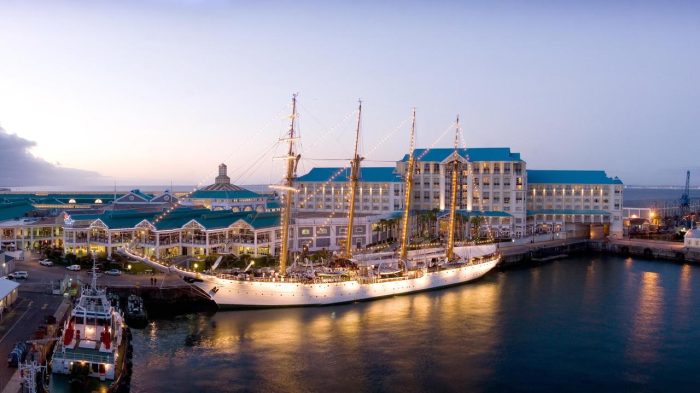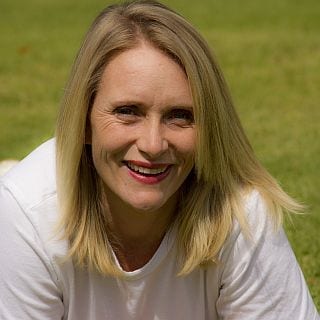 Did you know
Tourism

Attracts more than 23 million visitors a year

Landmarks

22 Official landmarks are situated within the Waterfront