One cannot deny the abundance of lavish spas in Africa, but some (in our opinion) pip the rest! Most spa retreats offer a range of treatments and facilities, but the top-class spas focus on complete holistic healing of the body and mind. The reality is that our lives are busy and stressful, and we need to take the time to rejuvenate ourselves. Most holidays are in essence therapeutic – whether it's simply being out of the office, disconnecting from everyday life, spending time with loved ones or just focusing on yourself. But a lodge or retreat that also has an excellent spa can take you one step further in wholly restoring body and mind.
In this blog we give you our picks of the best spa retreats in various categories, as well as mentioning a runner up in each…
Best for Sublime Luxury – Karkloof Safari Lodge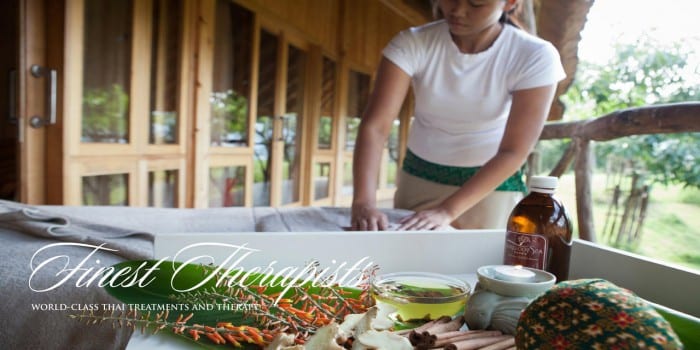 If you've been fortunate enough to visit Karkloof Safari Spa then you'll know exactly why we've chosen it as our winner in this category. This ultra-luxurious safari spa retreat is in a field of its' own.
Imagine having unlimited access to all spa facilities and treatments, of which there are plenty! 17 treatment rooms, a glass-fronted Manicure and Pedicure lounge, Moroccan-flavoured Rassoul, Flotation and Kneipp therapy pools, Jacuzzis, Saunas, Steam rooms, a Yoga Studio and a Reflections lounge. And a team of exceptionally skilled, hand-picked Thai therapists will look after you. Phew! You won't be left wanting for much more!
Although the spa is certainly the highlight of this retreat, the beauty of Karkloof is that there is so much else to do, if you so wish! Go mountain biking, hiking, game viewing, birding, walking or just relaxing in your own private spot.
Runner up – Hilton Labriz Sillhouette Resort & Spa
Interested in a relaxing, spa-infused trip? We've been doing this for a while! Contact us and we'll help you plan the perfect getaway.
Best for Safari Spa – Royal Malewane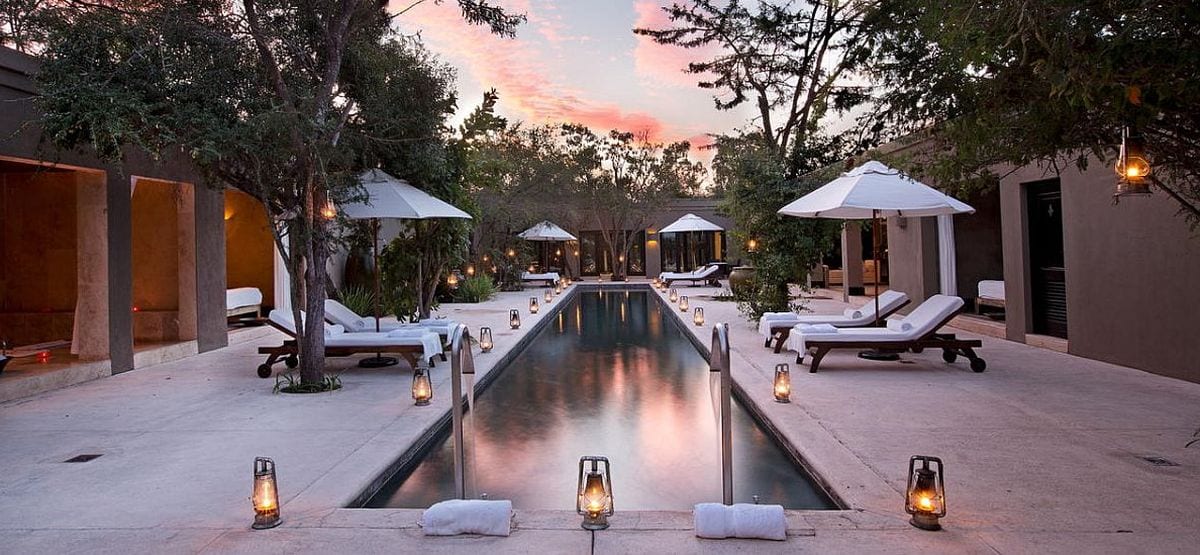 Royal Malewane is exceptional in every way. Each suite comes with its own private butler and chef, masseuse and private ranger and vehicle! Guests are waited on hand and foot (literally!). Staying here is as personal an experience as one can get at a lodge, with charming service and privacy, surrounded by colonial elegance and superb rangers and game-viewing.
And of course, The Malewane Spa is the ultimate over-indulgent encounter to match the rest! It is set a little away from the main lodge with relaxation salas, treatment rooms, a gym, Turkish baths and sauna. And if you fancy doing a little bit of exercise to work off their delicious food, try their dreamy elongated swimming pool.
Runner Up – Thanda Safari Lodge
Best for Tropical Island Spa – Banyan Tree Seychelles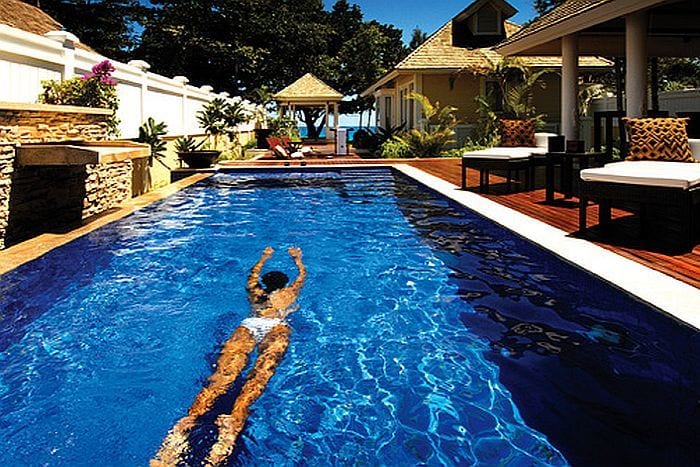 The award-winning Banyan Tree Spa is the centre-piece of this resort, surrounded by tropical scenery and golden beaches. The formally trained therapists perform a wide range of treatments including signature Royal Banyan and Harmony Bunyan massages, body scrubs and wraps, aromatic body, and beauty and skin care treatments. And let's not forget the hair salon and spa for top to toe grooming!
Enjoy other facilities like their steam room, lepanum, rain shower, and rain mist room… I mean why not? If you are looking for indulgent treatments in a secluded beach setting, Banyan is our pick!
Note: The Banyan Tree is currently closed for renovations.
Runner Up – The Oberoi Mauritius
Best for Affordable – Vineyard Hotel & Spa
Although the Vineyard Hotel & Spa is in bustling Cape Town, the hotel is hidden in the leafy suburb of Newlands and set in 6 acres of established gardens with views to Table Mountain. You'll feel far removed from city life in this peaceful spot… and the indulgent facilities definitely add to the feeling of relaxation! Swim in the large outdoor swimming pool, or visit the well-equipped fitness centre. The Vineyard has an indoor heated pool, healthy eating restaurant, and of course the superb Angsana spa.
A team of carefully trained therapists perform a range of treatments. These include therapeutic massage, facials and a variety of signature treatments using natural ingredients and aromatherapy to rejuvenate body and mind.
It doesn't stop there however! The Vineyard also offers Hatha and Vinyasa yoga… what more could you ask for?
Runner Up – Majeka House
Best for Golf & Spa – Fancourt Hotel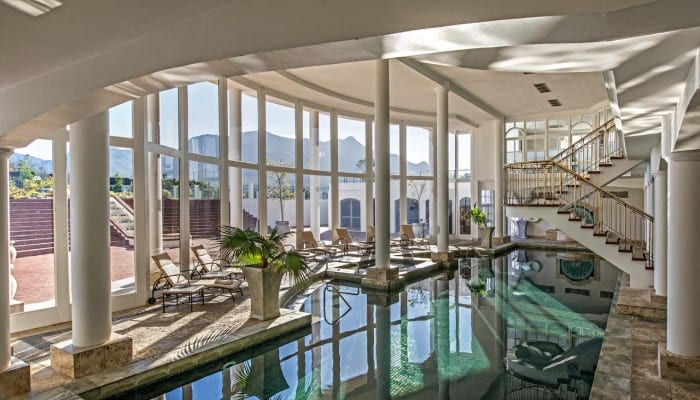 Fancourt is commonly recognized as a golfers paradise, but spa-lovers should hold it in equal high esteem. Its exquisite state of the art Spa and Wellness Centre is one of the finest in South Africa after all.
Alleviate stress, and revive your body and mind with the extensive range of skin and body treatments on offer at the spa. Try their aromatically infused therapies for deep cleansing regimes and signature Roma Stone Placement Massage. Amongst the 11 treatment room are a couple's private treatment room, a hydro therapy room and a shower room. And let's not forget about the gym, sauna, heated indoor pool and Jacuzzi. It is no wonder the golf to spa ratio is evenly matched!
Runner Up – Arabella Hotel & Spa
Best for City Spa – Twelve Apostles Hotel & Spa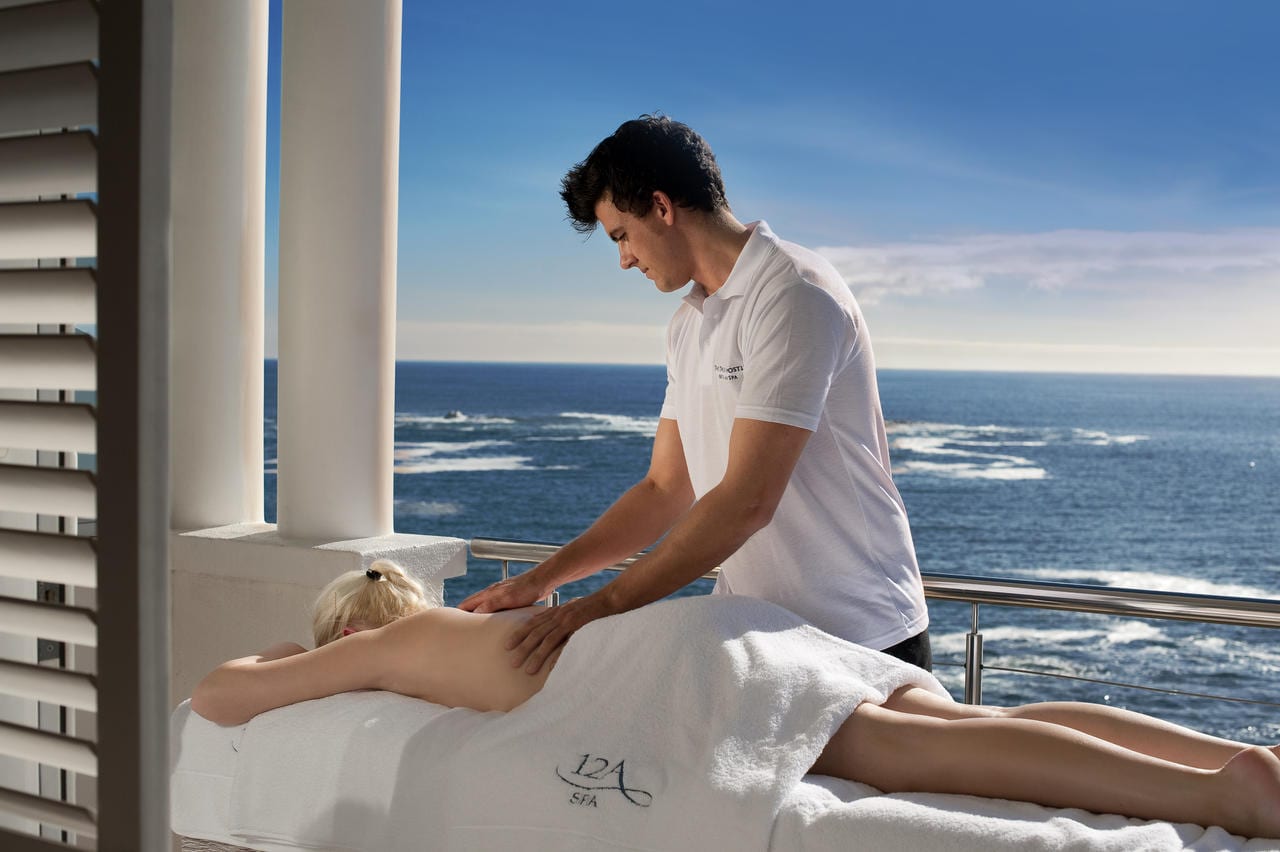 The Twelve Apostles in Cape Town is well known for its award winning Sanctuary Spa. The setting of this hotel will make you feel like you're on the edge of the world… the majestic mountains tower over you on one side and the crystal Atlantic Ocean on the other. This all adds to the magic of visiting the Twelve Apostles.
If you have ever had a treatment at the Sanctuary Spa, you'll know it is our pick as the best city spa! Treatments include hydrotherapy, a Vichy Shower, brine pool, various Jacuzzis, a rasoul chamber, sauna and steam rooms. The luxury doesn't stop there however! They also have a fitness room with a range of cardio and weight machines, and a grooming salon and health bar to top it all off.
Runner Up – Saxon Hotel
Best for Wilderness Spa – Bushmanskloof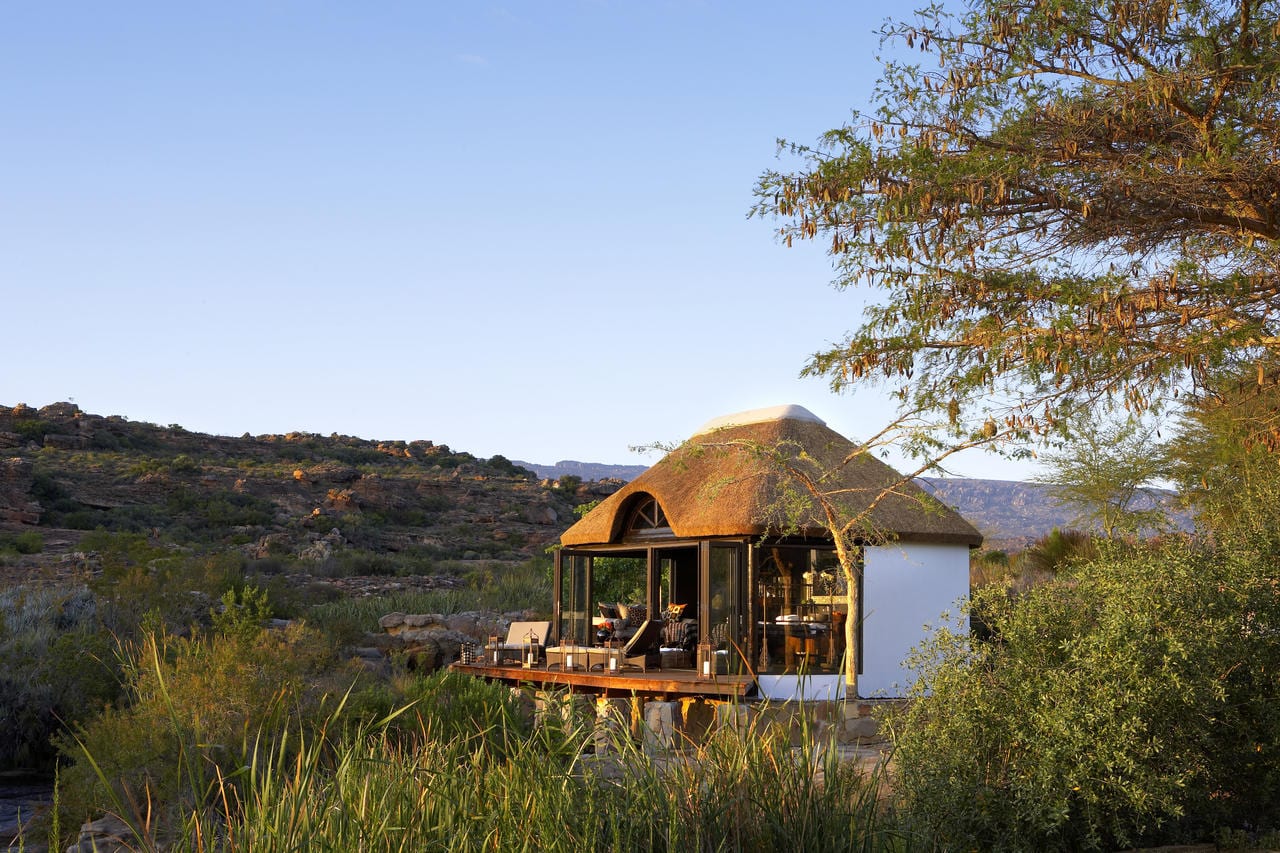 Bushmanskloof is a most deserving 'winner' in this category… just being out in this ecological oasis is a dreamlike wilderness experience, setting the scene for total relaxation and healing!
The spa is one of the main focuses at Bushmanskloof. Their signature treatments are a combination of soothing therapeutic treatments, traditional body-touch techniques and pampering massages. And you can opt to have any of these signature experiences at the Riverside Spa Gazebo.
Guests can also try a body exfoliation and wrap treatment, and enjoy the crystal steam room. Bushmanskloof also offer a personalized wellness program during your stay. All the best spa retreats should leave you feeling this way!
Runner Up – Sasaab
This article is courtesy of Cedarberg Africa
Cedarberg Africa is a travel and safari company specializing in Southern and East African tailor-made itineraries. As we have special rates with all the hotels and game lodges, booking through us will cost no more than booking direct, and sometimes less. So our expertise and knowledge comes at no extra cost to you!
Feel free to contact us if you want us to plan a trip that will revitalise your body and mind for you!