'What shall we wear on safari in South Africa?'
'What shall we wear on safari in South Africa?' (or any other African destination we offer). Our clients often ask us about packing a few weeks before their safari. The answer to this varies very much by season. And to some degree, by the type of safari.
Download our Insider Guide to What to Wear on Safari for the 'full monty' & useful packing lists…

So even though it is scorching hot now in February, this article offers some essential pointers for people travelling in the African autumn months from April to May…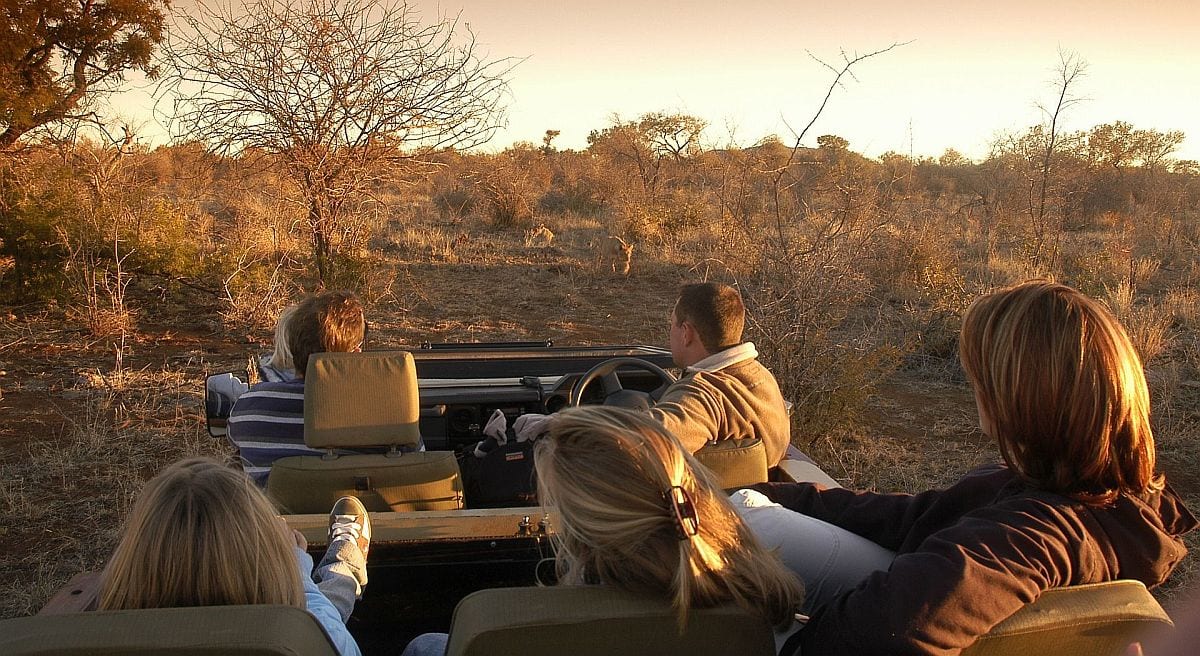 This blog post is written by Cedarberg Africa, a specialist Safari company for Southern and East Africa. Contact us if you would like us to assist you with your Africa safari planning…
Safari clothing for Autumn
The 'shoulder months' of Autumn and Spring are always a tricky one as far as packing is concerned. And a safari in Africa is no exception. Temperatures can vary dramatically within an average two week trip. So the boy scout motto of 'be prepared' is apt.
I recommend that you still bring plenty of hot weather clothing – t-shirts, short-sleeved tops, shorts or pedal pushers, swim gear. This is especially the case if you are spending time in the Kruger and KwaZulu Natal. Or in Southern Africa safari destinations such as Botswana, Victoria Falls, Zambia, Zimbabwe, which are always a little warmer than South Africa.
But also be ready for temperatures to change quite suddenly, especially at night. We never know when Summer will change to Autumn or Autumn to Winter…
Night time temperatures start getting noticeably cooler in Autumn so take a warmer jacket for the evenings. On your game drive, be prepared for a sudden downturn in temperature once the sun has set. It's not uncommon to start a game drive at 4.00pm feeling decidedly hot and end it three hours later feeling on the cold side. Yes, you may feel vaguely silly bringing a warm jacket to the game vehicle when it's so hot. But you won't regret it later.
Long trousers will now be useful for the cooler evenings, rather than as a protection from mosquito activity. (Mosquito activity also starts to die down at the end of the summer rainy season).
Safari clothing in South Africa – Autumn packing tips
Warm jacket or sleeveless jacket for the start and end of the day
Lighter shirts, including short sleeves
Range of summer and warmer clothing
Comfortable walking shoes
Long trousers for evening
Shorts and light trousers for day-time
People who feel the cold should bring a light-weight scarf and a pashmina is always a useful transition climate clothing item
Neutral 'bush' colours of brown, khaki and green if you intend to do a walking safari
Click on our Insider Guide to What to Wear on Safari at the top of this page for a more comprehensive full packing list including non-clothing safari essentials
Download our What to Wear on Safari Guide
An important part of planning an African safari is deciding what to wear, what to take and what to pack. Get the low-down here.
Get our Free Guide here
Mari Jacobs
Africa Travel Specialist
Hi I'm Mari, I'm here to help you plan your ideal holiday experience
Neutral colours
If you don't own any clothing in neutral safari colours (brown, moss green, khaki) , it is not strictly necessary to buy it just for the safari. Especially if you will be on game drives.
The only exception is a walking safari. The ranger may expect you to dress appropriately ie no bright colours, bright patterns or white. The reason is so that the animals are not drawn unnecessarily to your presence. Whether they insist on this depends on each guide. But it's best to err on the cautious side. (I have been on walking safaris where people have been sent back to change…).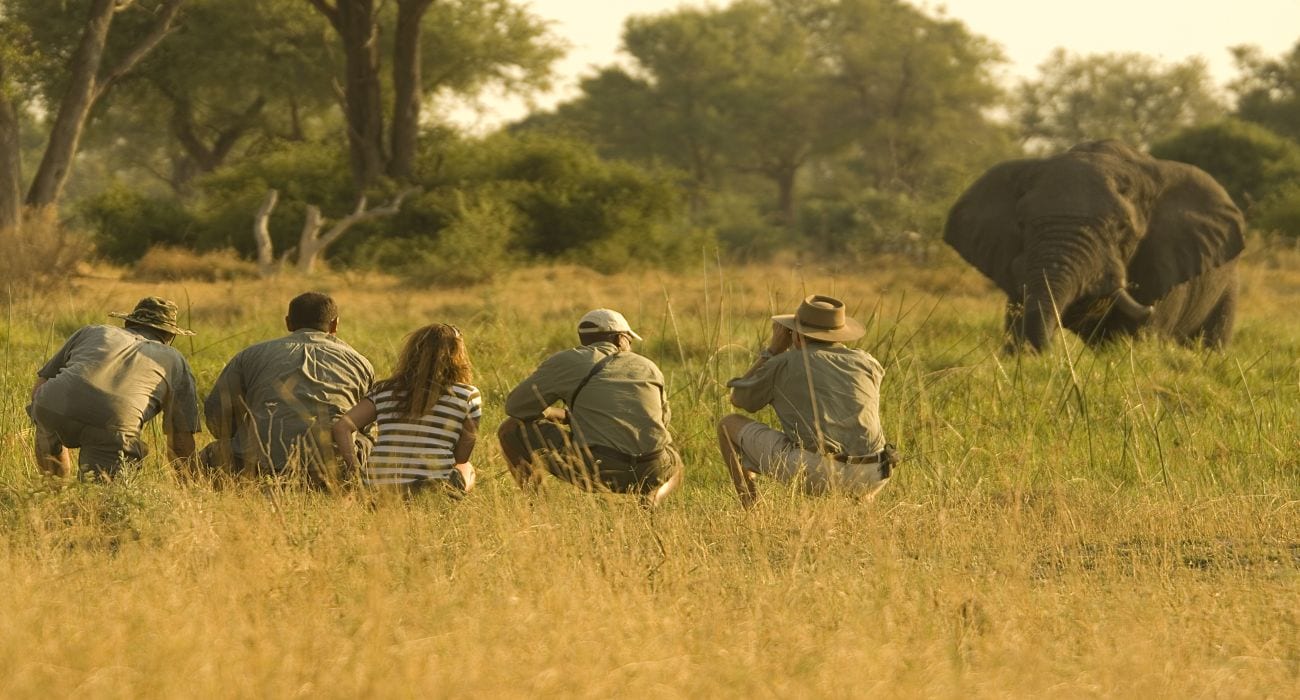 However we do recommend investing in some 'neutral' gear if only to blend in with your fellow guests as much as with the wildlife! It doesn't have to be photographers' flak jacket. (In fact, it really shouldn't be unless you really are a good photographer…As it singles you out as a newbie safari-visitor.) Plus you know it will only lie forlorn and forgotten at the bottom of your cupboard after you return from your safari.
But some 'nod' to safari colours and styles will go a long way… Beige chinos and a neutral shirt would be perfect for example.
What to wear on safari – Washing at Bush Camps
Laundry is included at many of the bush camps in Zambia, Botswana and East Africa. This is handy as there is a 20kg luggage allowance on the light aircraft flights in Zambia and Botswana. So that you may well need to have clothes washed.
Washing is often done by hand by the camp staff. And drying will usually be without the aid of a tumble dryer. Many camps pride themselves on returning all your clothes beautifully ironed, but that's not the norm. Some of the newer 'technical' materials are very quick drying and crease-proof and therefore ideal for a bush safari. However, bear in mind that if your clothes are ironed the temperature used will normally be pretty hot. Some 'technical' materials do not cope well with that level of heat. Traditional cotton clothing will take longer to dry, but is less sensitive to overly enthusiastic ironing.
Whatever the relative merits discussed above, you should probably think twice before putting in a delicate item such as a silk blouse. Save that for hotel dry cleaning in Cape Town!
Get the Ball Rolling
Love the sound of safari holiday in South Africa? Ask us a question, or request a no-obligation chat.
Send an Enquiry
Want More Info?– check out our more general article on What to Wear on Safari. Or download the full e-guide above.
Safari Clothing in Autumn – was written by Cedarberg Africa
Cedarberg Africa is a travel and safari company specializing in African tailor-made itineraries. We have special rates with all the hotels and game lodges. Booking through us will cost no more than booking direct, and sometimes less. So our expertise and knowledge comes at no extra cost to you!