Hungry? Try these restaurants!
Having lived in the Mother City for a few years, I can confidently say that when it comes to satisfying my curious palette, it's probably the best foodie destination in South Africa.
Cape Town is known for being a multicultural metropolis with people from all corners of the globe calling it home, each bringing a unique flavour and vibrancy to the city. The vast array of tapas bars, cafés and eateries in Cape Town means that I haven't been able to sample nearly as many as I would like – but if I tried to keep up, there would be a hole in my wallet and a tyre around my waist!
There's a definite 'sharing' culture – and not just on social media – with patrons encouraged to order a variety of dishes and share them around. Why would you taste only one delicious dish when you could sample four on the menu?
Please note: This is a newsly updated guide in late 2022 with some the best casual restaurants in Cape Town
Restaurants in the Mother City
Here are 8 eateries in Cape Town that are worth trying…
GOLD Restaurant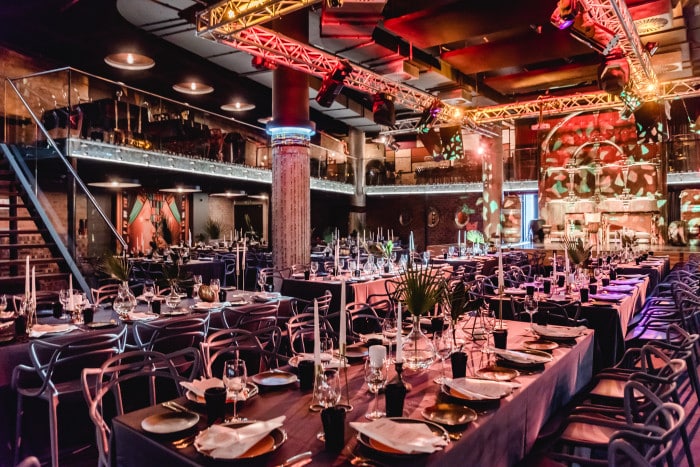 GOLD Restaurant offers an authentic African experience. Whether you'd like a private gathering, dining experience, or even catering, they have everything. As much as they are a traditional African restaurant, they're also so much more. Besides their 14-dish safari tasting menu and themed entertainment, there is a variety of modern and sophisticated classes to take during your visit.
In addition to serving guests and running the front-of-house, their Cape Town based restaurant team contributes recipes from all around Africa. They offer the ambience and service that GOLD is well known for, in addition to adding their own personal touches like a traditional African dress designed by the team themselves.
Where: 15 Bennett Street, Green Point, 8005
Contact: +27 (0) 21 421 4653
Email: info@goldrestaurant.co.za
Web: https://goldrestaurant.co.za/
When can I go? Monday to Sunday, 06:30pm – 11:00pm
Kloof Street House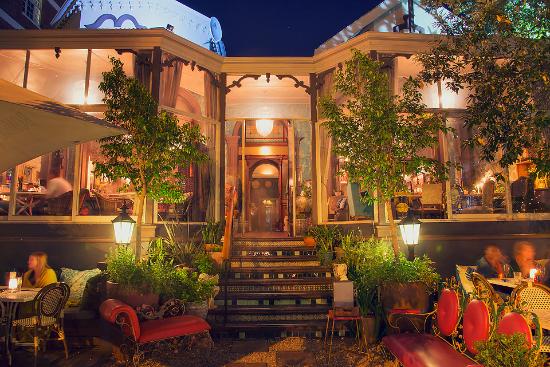 Located in the heart of Cape Town, Kloof Street House offers a retreat from the hustle and bustle of daily life. Walk through the fairy-lit enchanted gardens and into our Victorian home — this is your escape, where you can enjoy delicious meals at one of our many venues. Whether it's Sunday lunch with live jazz, romantic candle lit dinners in their dining rooms or cocktails under the trees in their gardens, Kloof Street House has everything you need for an unforgettable experience.
Where: 30 Kloof Street, Gardens, Cape Town
Contact: +27 21 423 4413
Email: info@kloofstreethouse.co.za
Web: https://www.kloofstreethouse.co.za/
When can I go? Mondays, 12:00noon till late / Tuesday to Sunday 10:00am till late
Taqueria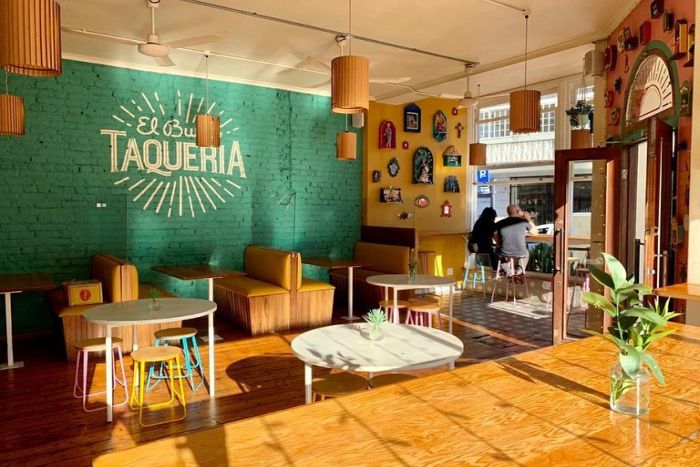 El Burro Taqueria is a smaller, more intimate version of the popular Mexican restaurant El Burro – situated on vibey Kloof Nek Road opposite the hipster hang-out Power and the Glory. The menu includes individually plated homemade tacos (made to perfection!) with a choice of beef, chicken, pork, fish fried, chilorio pork as well as a vegetarian option. Steak and vegetarian quesadillas are also on offer, and starters include chilli relenos (chilli poppers) and fresh, juicy ceviche. Order a number of plates to share so you don't miss out!
I absolutely love the bright green wall, cosy tables and chairs and hanging plants that create a casual and welcoming atmosphere in this gem of a restaurant. The seating works on a first-come-first-serve basis, so make sure you get there by 6:30pm to grab a good spot – it will be well worth it!
Where: Shop 1, 12 – 16 Kloof Nek Road, corner of Kloof Nek and New Church Street, Tamboerskloof, Cape Town
Contact: 021 422 3554
Email: taqueria@elburro.co.za
When can I go? Monday to Friday 12 noon to 11.30pm; Saturday 10am to 11.30pm ; Sunday closed
The Village Idiot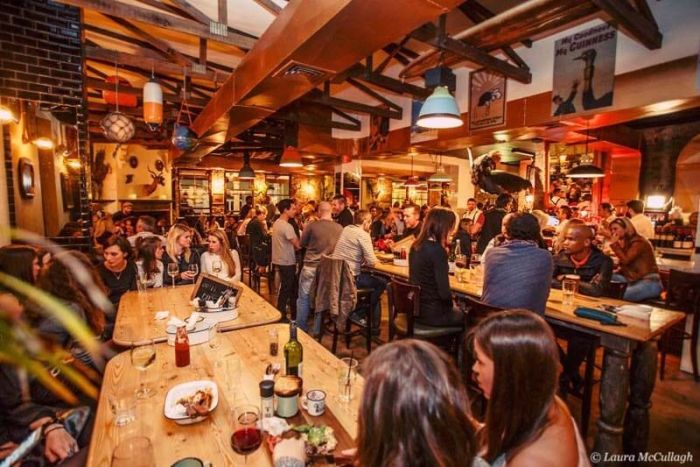 If you want to experience Cape Town nightlife whilst sampling some local flavours, then look no further than The Village Idiot. From the creators of Aces & Spades, this restaurant and bar is the latest cool place to be, and rightly so, as it offers everything from live music, delicious food and great beer, to 30 Seconds and other board games, a pool table and a laid-back English pub-style vibe. The menu is a one-pager, with Proudly South African cuisine served across starters, braai boards and Tata Ma sides. Dishes include Taxi Wings, West Coast Mussel Potjie, Mrs Balls Boerewors Burgers, Seafood Sosaties and Grilled Mielies and Chakalaka to name a few. Local is definitely lekker! All this activity happens under the beady eye of a rather large ostrich named Oskar – the eatery's mascot – along with all sorts of other animals and quirky décor. Let's just say that this place is bold!
Where: 32 Loop Street Cape Town, City Bowl
Contact: 021 418 1548
Email: info@thevillageidiot.co.za
Web: https://www.facebook.com/thevillageidiotct/?fref=ts
When can I go? Tuesday to Thursday 3pm to 12midnight; Friday and Saturday 12noon to 2am; Sunday 12noon to 12midnight (Kitchen closes at 10pm)
Discover Cape Town your way
Tiger's Milk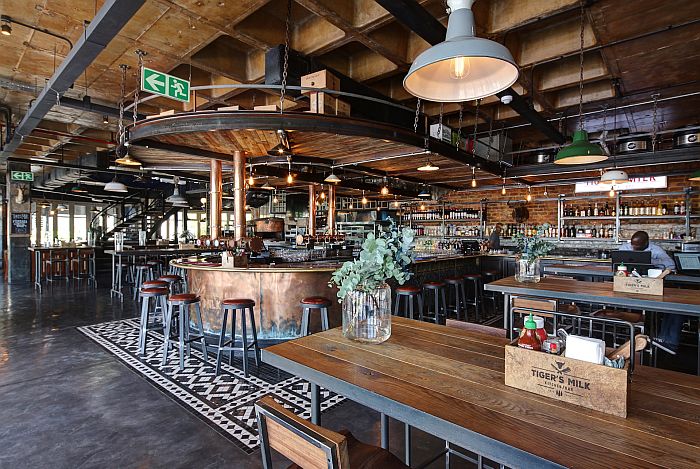 After the successful launch of Tiger's Milk in Muizenberg, a branch has opened up on the very lively Long Street. Think loud music, high energy, mounted motorbikes on the wall, glass-bottle light fittings, amazing art and streams of people in and out – all this adds to a vibrant and 'oh-so-cool' place to have a drink and a bite to eat. The slogan "Dude food made real" is most appropriate for this particular spot with chicken wings, grilled pork ribs, pure beef burgers and pizzas on the menu. If you are watching your waistline, fear not… Tiger's Milk also offers a variety of salads such as the Caesar (with a deep-fried soft egg) and the Parma ham and goat's cheese salad. As is customary for such a 'trendy' hang out in the heart of the city, you will find plenty of craft beer on tap to quench your thirst.
Where: 44 Long Street, City Bowl, Cape Town
Contact: 021 422 0700
Email: johan@tigersmilk.co.za
Web: http://tigersmilk.co.za
When can I go? Wednesday – Saturday, 4pm – late
Black Sheep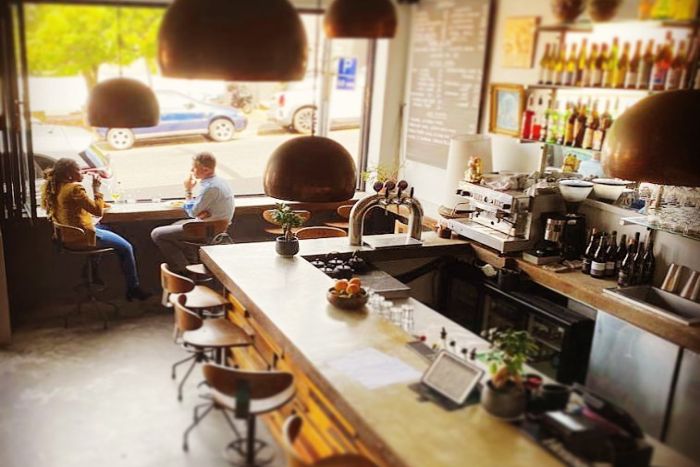 Although not the 'newest kid on the block', Black Sheep has continued to transform itself into one of those places that I always recommend to friends who are looking for an unforgettable meal with a great vibe. The Japha and Silva families are behind this cool little spot – I say 'little' but the three-tiered design makes it feel bigger than it is. Head Chef Jonathan Japha ensures that everything on the menu is fresh and flavorsome, with the menu changing on a daily basis. From slow cooked pork belly, roast hake and grilled rabbit, to Mustard & tarragon roast chicken breast and Seared tuna with fennel – you are bound to find something that gets your taste buds tingling. If you are unable to get a booking and are still desperate to go, pop in for a drink at the bar downstairs and put your name on the waiting list – the atmosphere is so relaxed that before you know it, you'll be seated at a table.
Where: 104 Kloof Street, Cape Town, Western Cape
Contact: 021 426 2661 or 021 426 2753
Email: info@blacksheeprestaurant.co.za
Web: http://blacksheeprestaurant.co.za
When can I go? Lunch: Tuesday to Saturday 12 noon to 3pm. Dinner: Monday to Saturday 6.30pm to 10.30pm
Addis in Cape Ethiopian Restaurant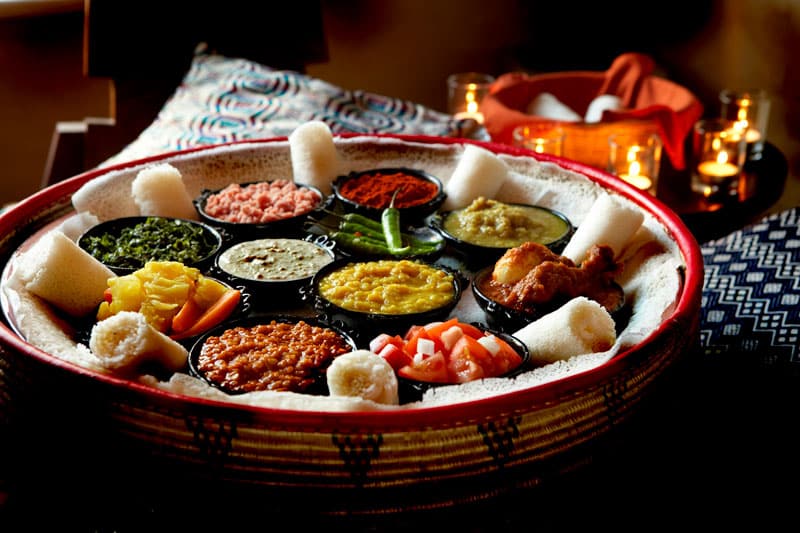 Addis in Cape is a contemporary Ethiopian restaurant that provides you with an unforgettable dining experience. Their passion is storytelling and hope to showcase the richness of Ethiopia's history and traditions through our food. They've taken great care to ensure your meal is as authentic as possible.
Addis in Cape offers not one, but two authentic Ethiopian experiences. From traditional furnishings and the classic Ethiopian coffee ceremony to the serving of food itself, you're bound to experience something new and exciting. The great thing is that Addis has an inviting atmosphere with authentic décor and cuisine —it will be an experience you won't soon forget.
Where: 168 Loop St, CBD, Cape Town, 8001, South Africa
Contact: +27768460929
Email: celebrate@addisincape.co.za
Web: https://addisincape.co.za/
When can I go? Monday to Saturday, 12:00noon – 10:30pm
Grub & Vine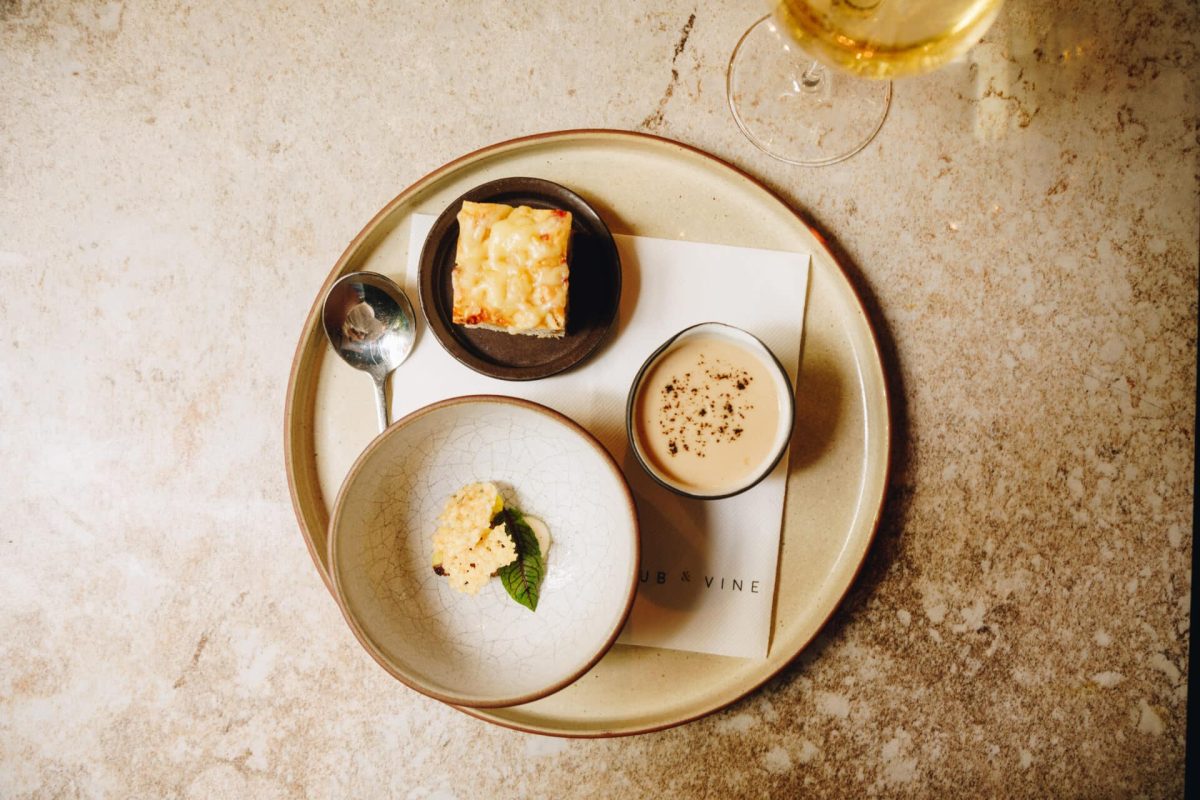 Grub & Vine by Chef Matt Manning serves refined bistro-style fare, in a relaxed, contemporary space. Grub & Vine's seasonal menu changes regularly and the wine list features some of South Africa's most respected producers.
Grub & Vine offers a range of different dishes, like their seasonal tasting menu or their winter special menu. The wine list at Grub & Vine is made up of small batch producers, specialty vintages, and even some imported wines from France. It's updated often in order to keep it fresh. Chef Keize and Chef Matt always do their best to provide a variety on the wine list that balances exploring various wines and has something for everyone.
Where: 103 Bree St, Cape Town City Centre, Cape Town, 8000, South Africa
Contact: +27 871535244
Email: hello@grubandvine.co.za
Web: https://www.grubandvine.co.za/
When can I go? Lunch: Monday – Friday, 12:00 – 14:30 / Brunch: Saturday, 11:30 – 15:00 / Dinner: Monday – Saturday, 18:00 – 21:30
Best Casual Eateries in Cape Town was written by Cedarberg Africa
Cedarberg Africa is a specialist tour operator for Southern and East Africa. We focus on upmarket tailormade safaris for discerning and busy people. We make our money on the difference between our trade rates and the rates that are available to you, so that means that effectively all our years of experience and expertise comes free of charge…