A Zambia safari has a lot going for it. Apart from being voted as the safest country on the continent to visit, it boasts some of the most unspoilt and wild landscapes in Africa. This remote wilderness provides the opportunity for game rich safaris, but without the crowds that so many other destinations have. The only bustling area is the country's most popular attraction; Victoria Falls. But the mighty waters of the Zambezi provide visitors with ample activities, so you can be as active as you want to be. In short, Zambia is the ideal safari destination. Here are our top 10 reasons to visit Zambia for a safari …
1. Guided walking safaris in South Luangwa
What better way to experience Zambia's premier wildlife sanctuary than with your senses (sight, smell, taste, sound and touch)! On a walking safari, your senses are heightened, and your adrenalin is racing. And so it should be when you could come across a lion on foot!
2. Canoeing on the Zambezi River
The magical combination of leisurely paddling with the occasional shot of exciting rapids never fails! The Zambezi River is vast, so you will spend most of your time game viewing from the comfort of your canoe. But every now and again you find yourself negotiating some small rapids caused by the river's many tributaries, which adds to the thrill! This is one of our top reasons to visit Zambia!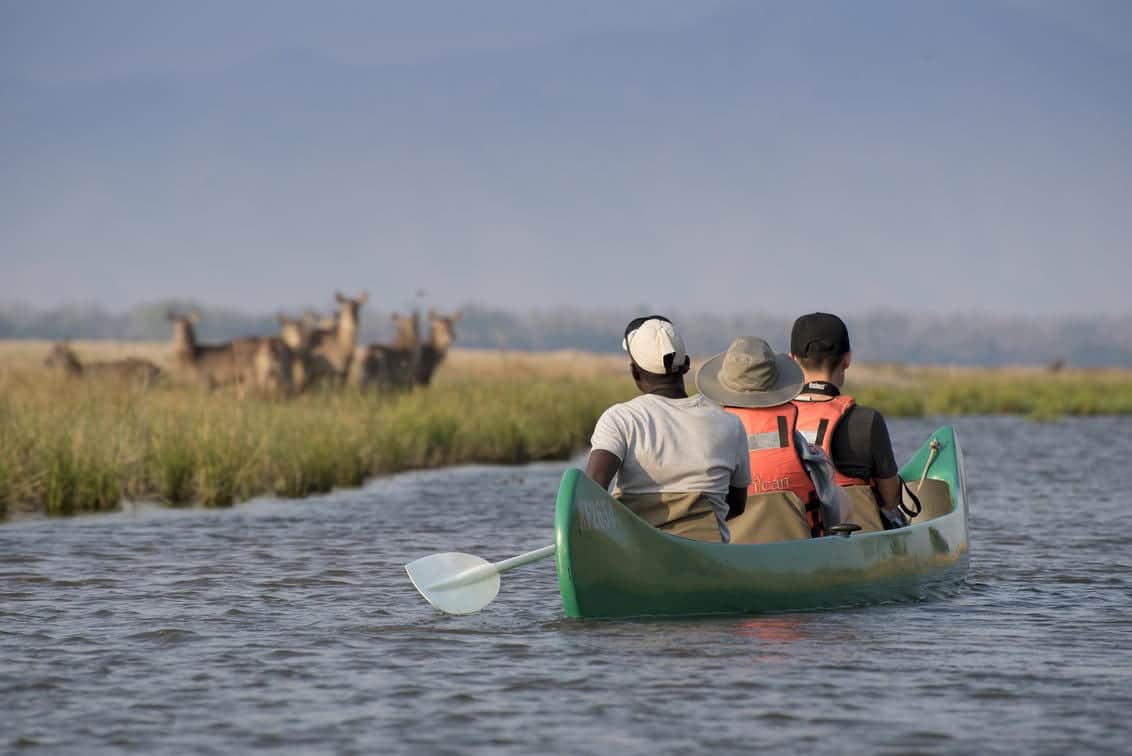 3. Experience the mighty Victoria Falls
There are a number of ways to view the 'Smoke that Thunders' – one of Zambia's most awe-inspiring experiences. In fact, some of the most spectacular views of the Falls are from the Zambian side of the gorge. You can visit the Falls independently, or take a guided walking tour. And for an overall impression of the Victoria Falls, we believe the helicopter 'Flight of Angels' is essential. Especially in the lower water months of Sept to December.
4. Game drives along Luangwa River
The brooding Luangwa River meanders through the lush Rift Valley. It is no wonder that game drives in the area between the river and the escarpment offer rich and varied sightings. The area supports thousands of hippo and crocodile, and your chances of seeing leopard are excellent! Birding is also superb with over 450 species to be seen.
5. Sunset cruises on the Zambezi River
Watching the African sun setting over the majestic Zambezi River (with a G&T in hand!) is a simply magical experience. You can have a more intimate encounter on a smaller boat, or join a larger sunset boat cruise (also a great way to explore the river as these jet propelled boats can operate in shallow waters). Apart from the spectacular views, you'll see elephant, hippo and an array of birds on a sunset cruise.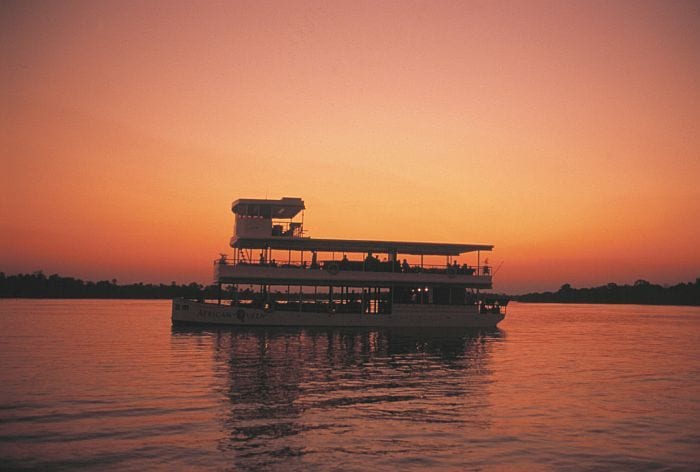 6. Victoria Falls – an adventurous traveller's paradise
Victoria Falls offers most of the faster-paced activities in Zambia (although some may consider a walking safari rather adventurous). Battle the exhilarating rapids on a white water rafting excursion, or for the truly daring, try bungee jumping! Or see the full majesty of the Falls in a microlight or helicopter.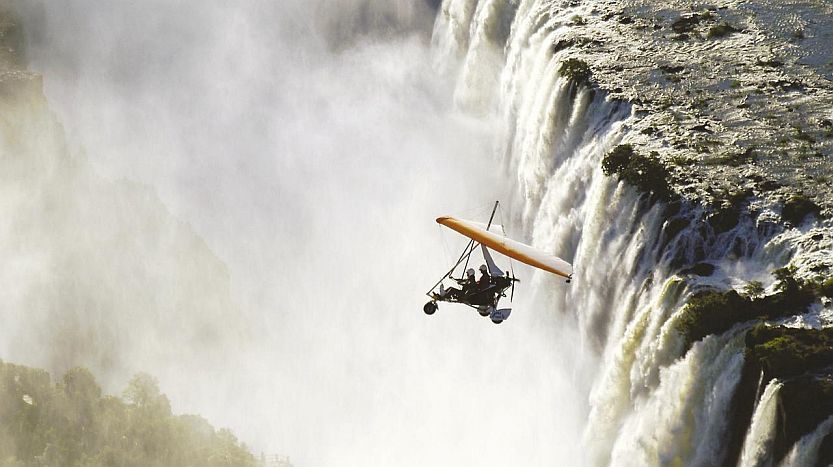 Download our Insiders Guide to Zambia Safaris
Major attractions, sample tours & camps, and the low-down on best areas to visit!
Get our free guide here
Natasha Jantjies
Africa Travel Specialist
Hi I'm Natasha, I'm here to help you plan your ideal holiday experience
7. Night drives in Zambian National Parks
Night drives can sometimes be more exciting than what you witness on a game drive during the day. Head out after the sun has set to spot nocturnal animals such as genets and civets, mongooses, porcupines, honey-badgers and hyenas on the prowl. You're also more likely to see leopard and lion doing something other than sleeping… this is when they normally hunt and your chances of seeing a kill at night are extra good. Keen birders will love spotting nightjars, dikkops and owls.
8. Experience the thrill of Devil's Pool
This deserves it's own heading… it is a swimming experience like no other! From late September to January the water levels on Livingstone Island are extremely low. This allows brave souls to take a dip on the edge of the Falls amongst the rocks that form a kind of bathing pool. In short, a thrilling experience with a breathtaking view!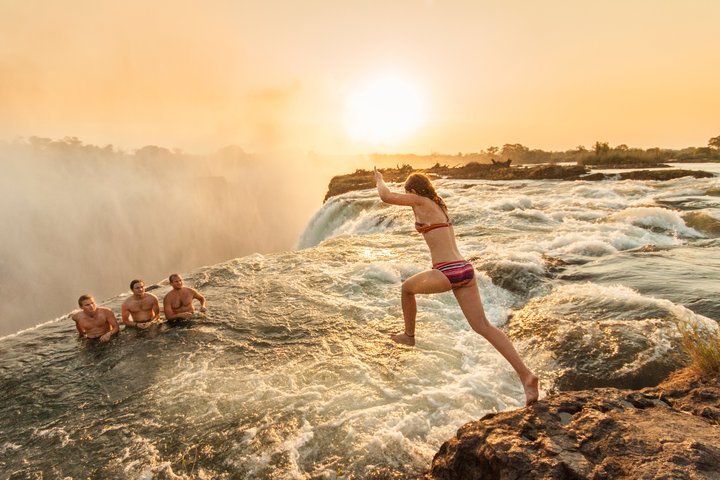 9. Superb quality of guiding (best in Africa!) and friendly service ethic
It is worth mentioning that the standard of guiding on a Zambian safari is exceptionally high. Every guide in Zambia has to pass stringent guiding exams, especially walking safari guides. Thus, the quality of your guide's all-round bush knowledge is distinguished. You will also find that there is a friendly service ethic that resonates throughout Zambia.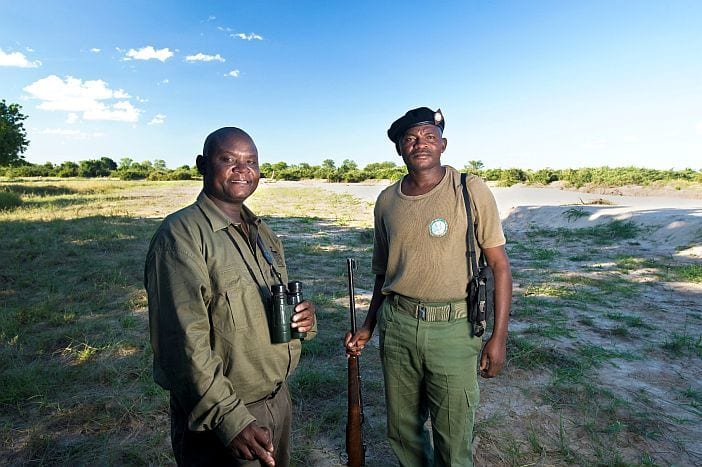 10. Great logistics – easy to get from place to place
The easiest way to get around the country is to fly (the distances between National Park's are vast and the infrastructure is limited). But Victoria Falls and all of the major Zambia National Parks are connected by scheduled or charter flights so that your Zambia safari fits together seamlessly.
Interested in a Zambia safari holiday?
Why not complete our easy enquiry form and one of our team will be in touch with you!
Enquire Now
Other articles on Zambia safaris:
"10 Reasons to visit Zambia" was written by Cedarberg Africa
Booking through us Cedarberg Africa is a specialist tour operator for Southern and East Africa. We focus on upmarket tailormade safaris for discerning and inquiring people. Several of us have visited Zambia and so we can chat to you about a possible trip from personal experience, weighing up the different options, to plan a trip that is just right for you.
Feel free to contact us if you want us to plan the perfect trip for you.