Let's face it. Planet Earth is not quite what it used to be a few hundred years ago. The impact of modern human civilization has caused all kinds of chaos. From poaching to climate change; both nature and animals have been severely affected.
Although the situation seems dire, there are MANY individuals and organizations who have made it their mission to conserve and protect what they can.
So here, we're focusing on some safari companies that have conservation at their core.
Grootbos
Grootbos take conservation so seriously that they even started their own foundation to carry out the good deeds! Set on the Agulhas Plain in the heart of the Cape fynbos lowlands, The Grootbos Foundation aims to conserve the Cape Floral Kingdom, as well as develop sustainable livelihoods.
They do this by running three amazing programmes. These offer sustainable livelihoods through ecotourism, enterprise development and sports development and education.
'Green Futures' focuses on conservation. The 'Football Foundation' utilizes sport for development. Whilst 'Siyakhula' focuses on the creation of sustainable livelihoods through enterprise development.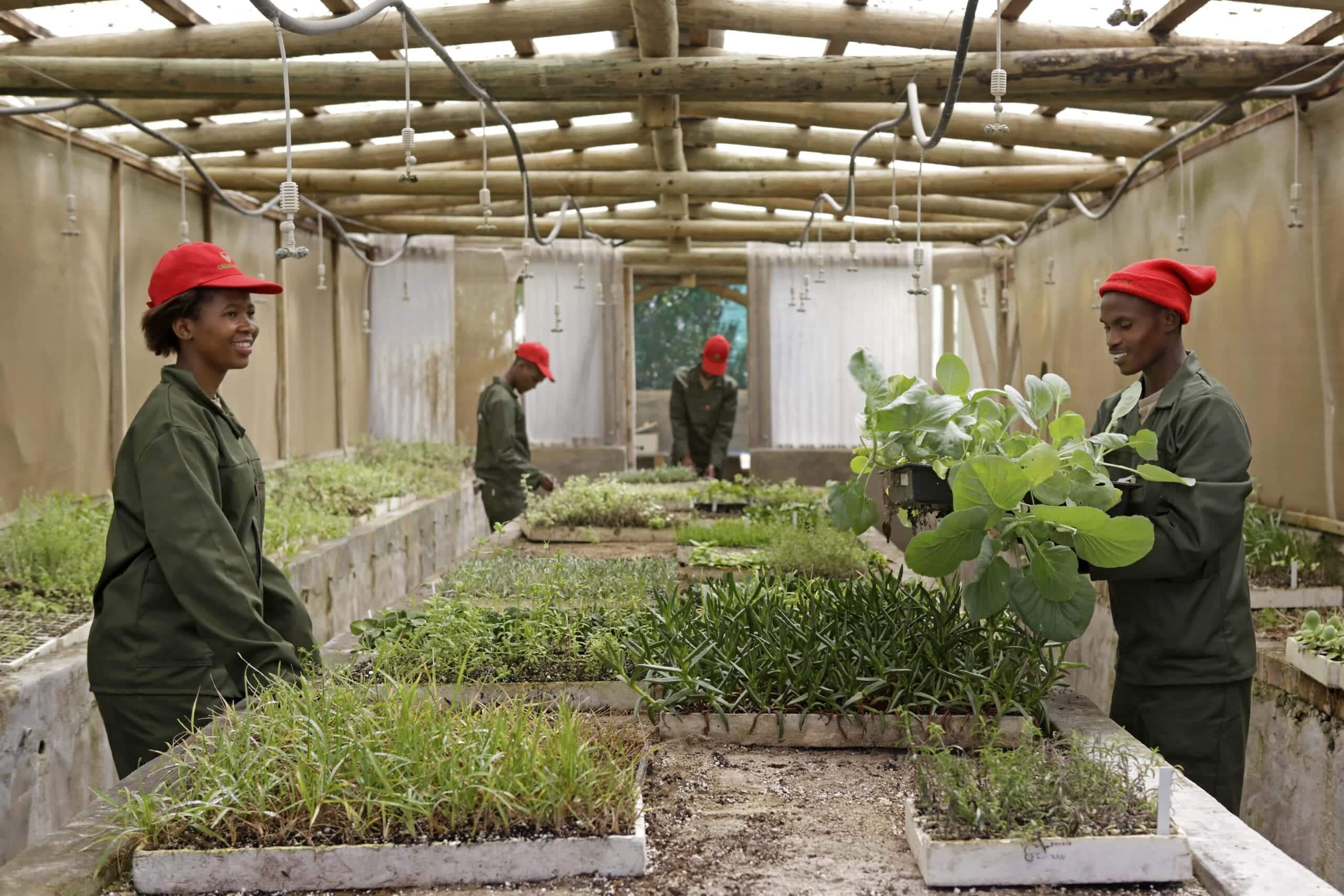 Many steps in the right direction, don't you think? You can volunteer or donate to be part of this positive change.
Singita
Singita has almost one million acres of land under their care, and they don't take that lightly! They protect and preserve the unspoiled land and existing wildlife populations, and help empower communities on the outskirts of the reserves.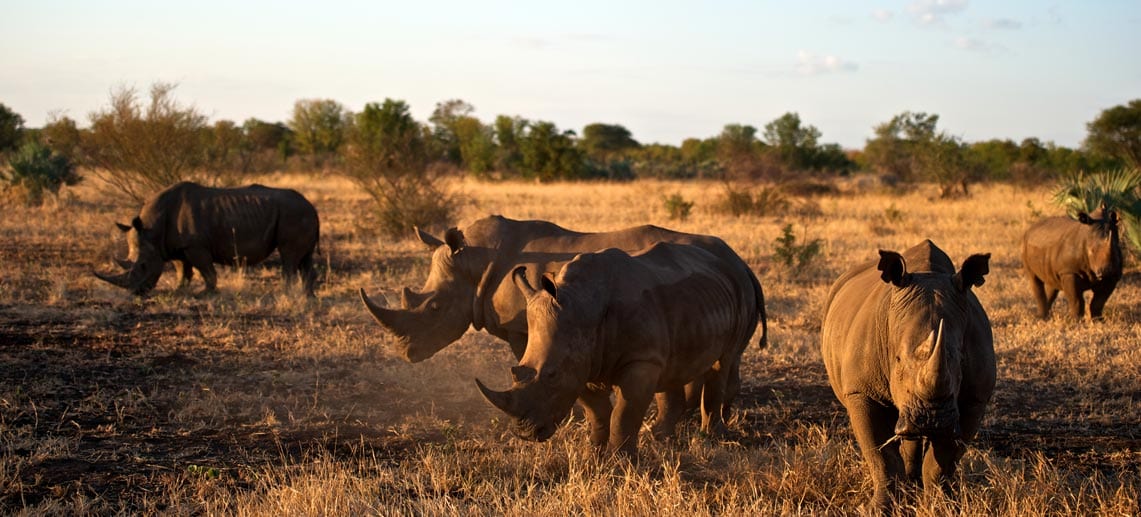 Singita has various projects in the 4 regions of Africa their camps operate. Their constant conservation efforts are almost too many to name! Whether it's land rehabilitation, wildlife monitoring and fencing security, or initiating effective and innovative anti-poaching methods, they committed to the cause.
AND they now employ 1 200 staff across the continent with an estimated impact on 7 000 family members. We salute you!
Kariega
Kariega Game Reserve saw the desperate need to help the impoverished African communities that surround the reserve. This, coupled with their desire to sustain wildlife and conservation, saw the creation of The Kariega Foundation.
The Kariega Foundation improves the surrounding communities through the funding and implementation of community projects. It also serves to support worthwhile conservation initiatives such as the 'Save the Rhino' and 'Leopard' projects.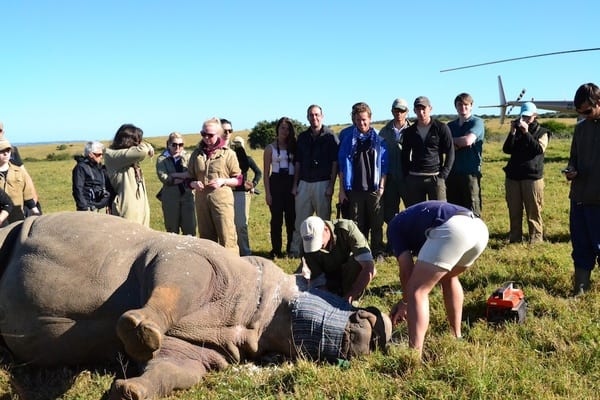 The work doesn't stop there however. Kariega also runs a Conservation Volunteer Programme that allows others to get stuck in, and grow their skills in conservation.
So, if you want to get involved in any way, or donate to the Kariega Foundation, visit their website here.
Londolozi
From its inception Londolozi has never recoiled from their responsibility towards our planet. After all, 'Londolozi' means 'protector of all living things', which is rather apt when looking at the numerous projects they have on the go.
Let's start with the investment they make into their own staff. The Good Work Foundation is all about giving rural African people in their community access to the new digital era and world-class education.
Londolozi also developed their land back into abundance through their 'Land Care' program. This aims to recreate the river systems, to restore natural drainage lines, and to restock and rebuild the productivity of the land.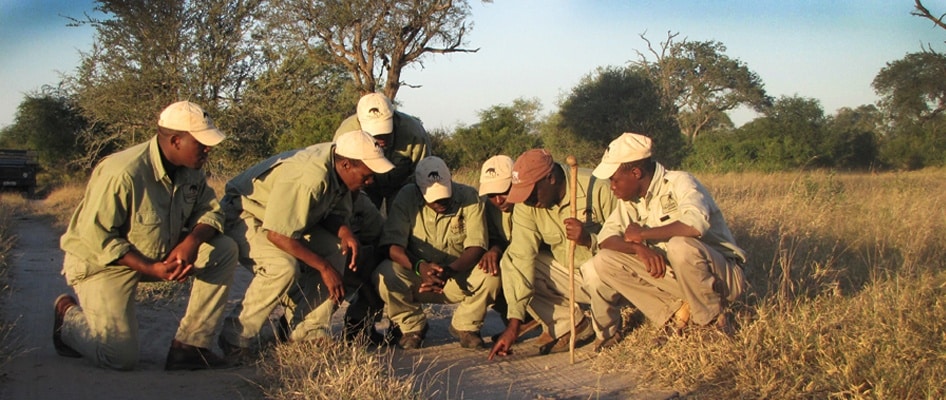 Apart from these initiatives, Londolozi also operates the Tracker Academy. The academy trains disadvantaged rural people in the traditional skills of tracking.
With a zero emissions safari vehicle, and the Londolozi Conservation and People Development model, we can't fault Londolozi's drive for human beings and wildlife to interact sustainably. We think they're doing a sterling job of setting that in motion!
Shamwari
Shamwari have got a serious team behind their wildlife initiatives. The Shamwari Wildlife Department consists of experienced veterinary staff, qualified ecologists and some of the most advanced anti-poaching units in the country. This power-squad is responsible for the management of the Shamwari ecosystem.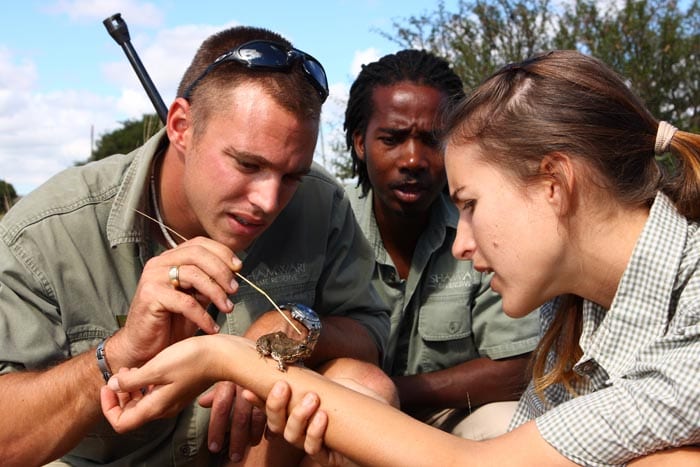 And it seems to be working! Over the past 25 years, 25 000 hectares of agricultural land has been consolidated and rehabilitated. The results? Remaining wild animal species were allowed to increase in numbers and species extinct to the region were reintroduced.
Another labour of this reserve is the Shamwari Conservation Experience. This provides volunteers the chance to be part of the conservation of wildlife, ecological and community work.
Interested in getting involved? Visit their website here.
More about Cedarberg Africa
Cedarberg Africa is a travel and safari company specializing in African tailor-made itineraries. We have special rates with all the hotels and game lodges. Booking through us will cost no more than booking direct, and sometimes less. So our expertise and knowledge comes at no extra cost to you!
Feel free to contact us if you want us to plan a the perfect getaway for you.