Going to Namibia with the Family. . .
When people think of Family Safaris, Namibia is perhaps not the first country that springs to mind, mainly because of the long distances involved. But if your family are seasoned and adventurous travellers, then a Namibia family safari holiday should definitely be on your shortlist!
As with South Africa, the great thing about a Namibia family safari is that it's not just about the wildlife. This desert country offers loads of variety for kids from climbing some of the highest sand dunes in the world to clambering over rocks looking at ancient Bushmen rock engravings at Twyfelfontein to exploring the eerie ghost town of Kolmanskop near Luderitz.
The scenery in Namibia is quite unlike anywhere else in the world and there's excellent game-viewing in Etosha and Damaraland, with the chance of seeing desert-adapted elephants and rhinos.
On the coast near Swakopmund, there are some great adventure excursions for older children and their parents alike. How about kayaking on Walvis lagoon with the seals and pelicans, heading out on an ocean safari in search of whales, or taking the amazing Living Desert tour in the Namib desert, or an exhilarating quad bike ride on the sand dunes?
So what sort of family would enjoy Namibia?
Families who are keen to experience a completely different way of life
Kids are good at travelling (can cope with several hours in a car)
Who don't need constant internet, facebook or TV access
Kids with inquisitive minds
Who wouldn't enjoy Namibia?
Children who are not good on long car journeys (as a 4+ hour journey is common)
Children who like to be entertained rather than to explore
Younger children (given the distances to be travelled)
The Namibians really enjoy hosting families so it's a very family-friendly destination. Most safari lodges and guest farms welcome children and they usually have gardens where kids can let off steam after a long drive. You can choose between taking a self-drive trip or touring with one of our private guides. This frees you from the driving and navigation duties! The traditional Namibia guest farms, such as Dabis or the Elegant Farmstead, offer a relaxing way for your children to learn about farming in such a remote area. Usually, there are nature drives and farm tours often on offer.
We don't have a specific Namibia family safari on offer but many of our sample holidays are perfect for families and can be adapted to suit your family. Our Namibia in Focus private tour is perfect for a guided option…
Activities in Namibia for the whole family
Tips for Namibia Family Safaris
1) It's a tricky one to achieve but try to cut the number, and increase the length, of stays. Rather than trying to see most of the country staying two nights at each place, opt for three-night stays. Accept that you may not see everything (but you can always come again to see what you missed!)
2) If you have the budget – consider using some charter flights. Mix up a self-drive itinerary (or a private driver) with charter flights. This is especially good if you start with driving and then turn to flying. This will cut down on long car journeys and allow you to experience the vast magic of Namibia from the air. But it's not cheap…
You could do the north by road and then drop the rental car and fly into the Namib Desert and then fly back to Windhoek…
3) Involve your kids in the planning process so that they know what Namibia is like.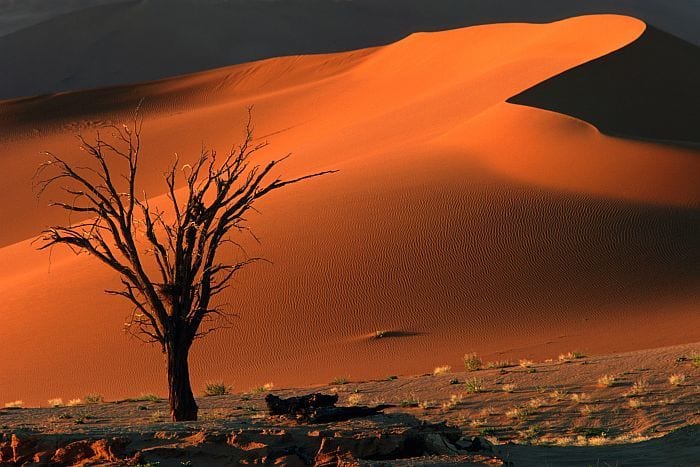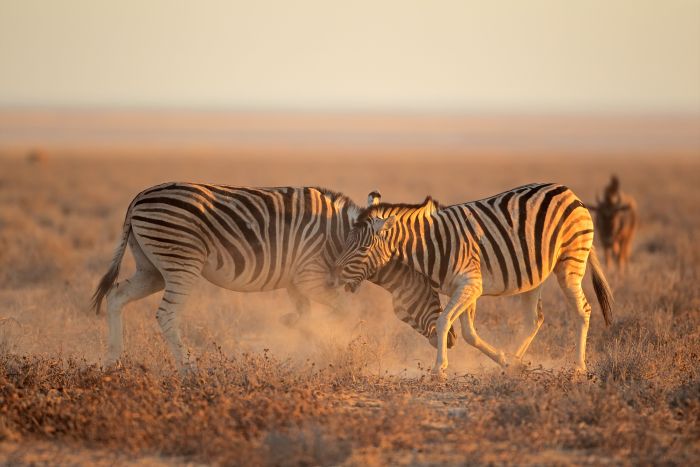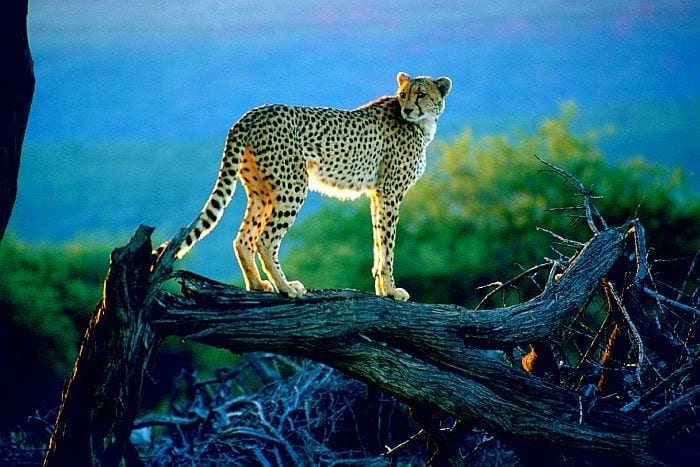 Recommended family-friendly hotels & guest farms
Windhoek & Surroundings
Okonjima is not suitable for younger kids but families with older kids or teenagers will love Okonjima Bush Suite, a private villa with two en suite bedrooms and your own private ranger. Enjoy visiting the Africat project – tracking the leopard or taking the Bushman walking trail.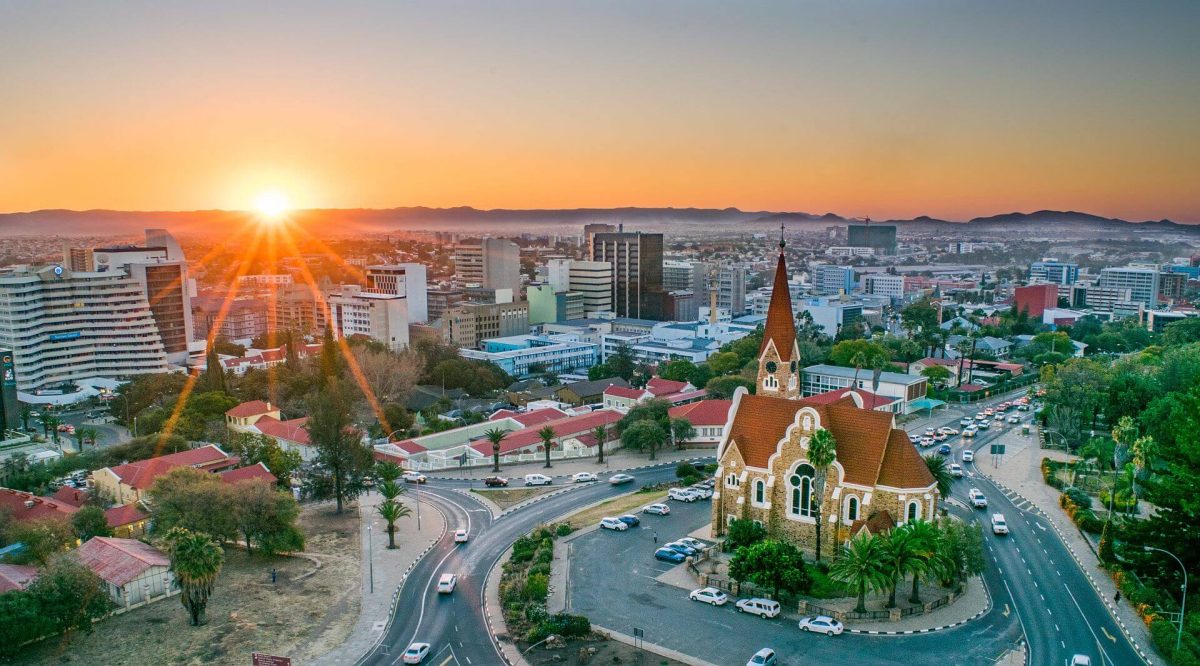 Etosha
The prime area for game-viewing in Namibia – at its best from April through to October. Enjoy guided game drives from your lodge, or self-drive through the park.
Mushara Bush Camp – possibly the most family-friendly of the Namibian camps with a play area and children's pool and childminders available.
Onguma Bush Camp – also great for families with family suites available.
Andersson's Camp and Ongava Lodge – ideal for older kids from 8 years upwards.
Also, check out Mushara Lodge & Onguma Forest Camp.
Download our Insiders Guide to Family Safaris
Family-friendly Destinations, types of Family accommodation, sample tours & useful tips & tricks
Get our Free Family Safari guide
Tasha Eygelaar
Africa Travel Specialist
Hi I'm Tasha, I'm here to help you plan your ideal holiday experience
Damaraland
Free-roaming desert-adapted elephant, rhino, and other wildlife as well as possible visits to meet the semi-nomadic Himba people, some of the most remote communities in Africa.
Grootberg Lodge – family-friendly camp in the heart of Damaraland
Camp Kipwe – family-friendly camp in a stunning boulder setting close to Twyfelfontein rock engravings and the Organ Pipes.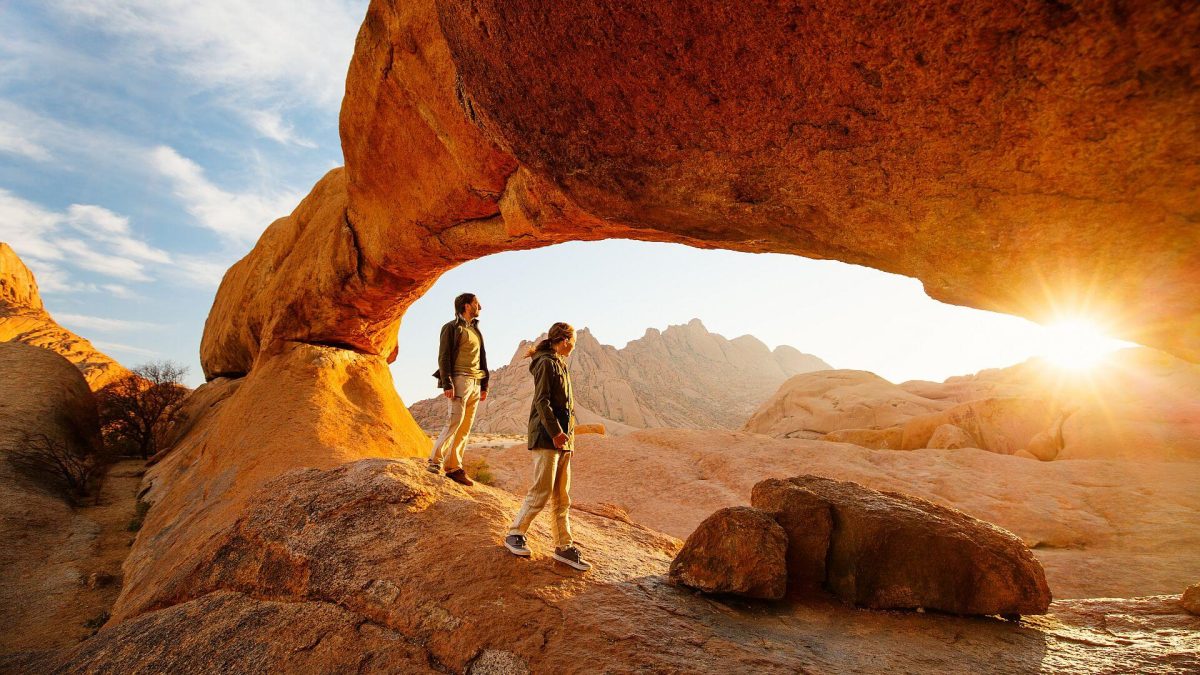 Swakopmund
Cornerstone Villas – perhaps opt for your own self-contained luxury apartment so that you can spread out and relax.
Another option is Swakopmund Hotel
Sossusvlei and the Namib Desert
Desert Homestead & Horse Trails – Sossusvlei excursions and horse riding in the desert
Kulala Desert Lodge – closest lodge to the high dunes of Sossusvlei with special family tents
or Wolwedans Private Camp if the idea of a luxurious private camp in a remote wilderness appeals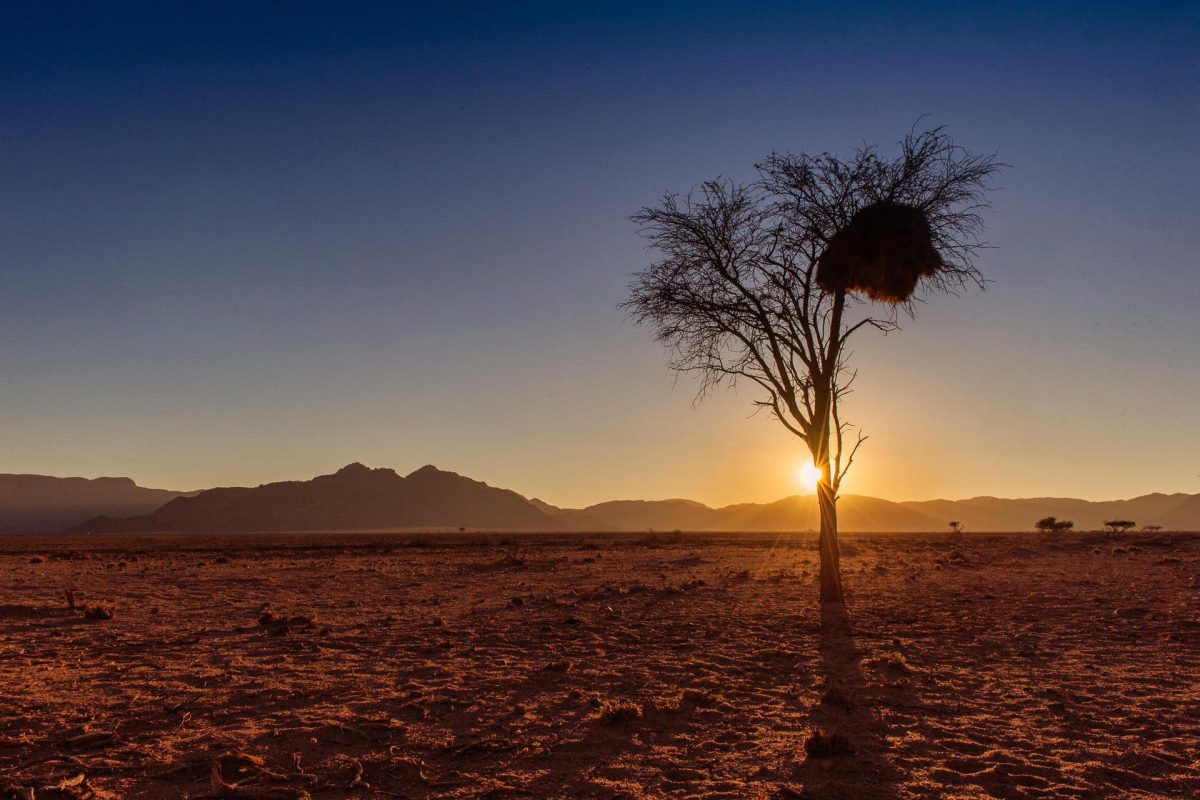 Southern Namibia & the Kalahari
Dabis Guest Farm – enjoy farm tours with the owner of this desert sheep farm
Desert Horse Inn at Klein Aus Vista – perfect for visiting Kolmanskop
Bagatelle Kalahari Ranch – a true Kalahari ranch experience
Canyon Lodge or Roadhouse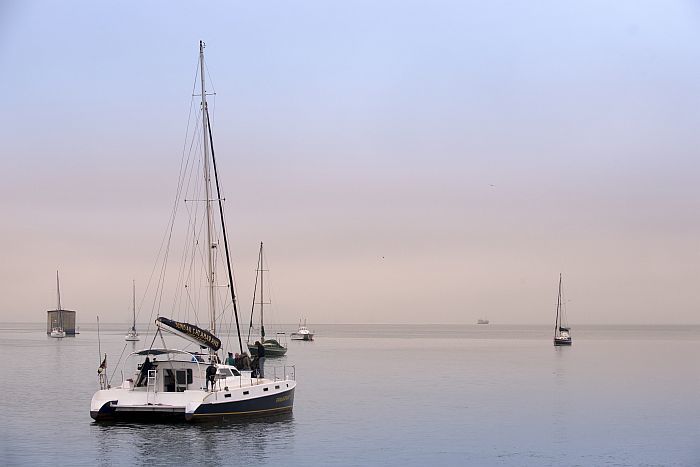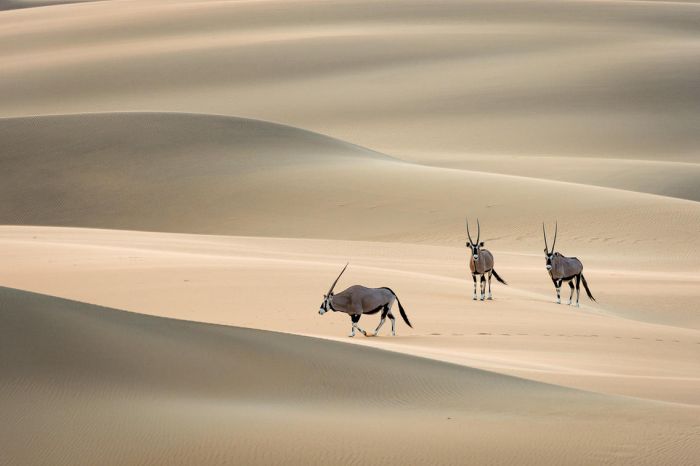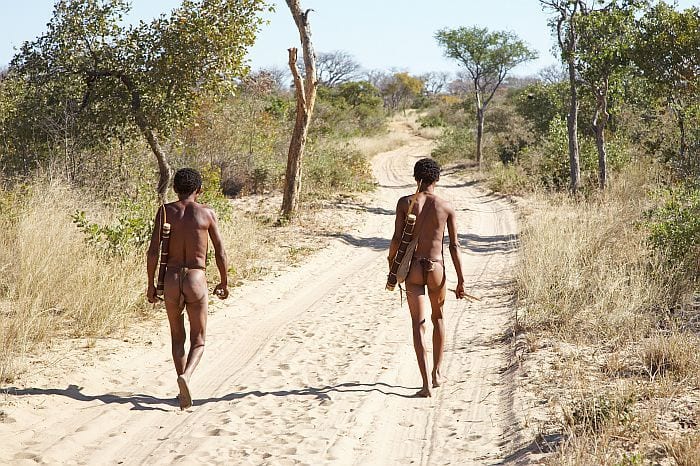 Malaria in Namibia?
Much of Namibia is free from malaria. Only the northern parts of Namibia, around Etosha, are classified as low-risk malaria areas. Even then the concern is really only during the summer rainy months (from January to March). Most families visit Namibia during the northern hemisphere summer school holidays of June to August, which is the dry season in Namibia.
Perfect safari destination
Thinking of a safari in Namibia?
Not sure where to start? Talk to us & we'll create a tailor-made itinerary for you
Contact Us Now
---
About Cedarberg Africa
This article was written by Cedarberg Africa, a specialist tour operator for Southern Africa focusing on upmarket tailormade safaris for discerning and busy couples and families.
Cedarberg Africa is a travel and safari company specializing in Southern and East African tailor-made itineraries. As we have special rates with all the hotels and game lodges, booking through us will cost no more than booking direct, and sometimes less. So our expertise and knowledge comes at no extra cost to you!