Canyon Lodge
CEDARBERG RATING
Comfortable
Overview
Comfortable chalets set amongst granite boulders
Close to the Fish River Canyon viewpoints
Private nature reserve
Range of activities – walks, nature drives, horse-riding, sundowner drives
Canyon Lodge stands proud amongst great granite boulders, only 20km from the awe-inspiring Fish River Canyon in Southern Namibia -  in its own private nature reserve, the Gondwana Canon park. The main Canyon lodge building was an old farmhouse which now houses the lodge restaurant, lively bar and shady veranda with a terrific view of the plains and canyon landscape for you to enjoy. Outside there is a good sized swimming pool to cool off on the hot Namibia days.
Around this focal point lie 30 well-spaced en suite thatched bungalows. These are quite unique having been built around the granite boulders so that your bathroom wall, for example, might be made of solid stone and certainly won't be straight.
As well as visits to the Fish River Canyon, the nearby cluster of Quiver Trees and rock formations provide for hours of hiking on their private nature reserve. Canyon lodge also offers sunrise walks, morning hikes, horse riding for all abilities and a delightful sundowner drive.
The Gondwana Canon park also includes two sister lodges - the Canyon Roadhouse provides comfortable and friendly accommodation in 9 en suite rooms around a central courtyard. Canyon Village has a mountainous setting with a bird's eye view of the park. The 42 Cape Dutch-style chalets with covered verandas evokes a village atmosphere.
My family holiday to Namibia
My 12 day trip to Namibia in January was an unbelievable experience for all my family. We drove all the way through the country from the south (Fish River Canyon) to the north (Etosha National Park) with my two boys in our double cab 4x4. This is the ideal vehicle for travelling with children – especially because of the distances.
The following are some highlights.
We visited the Fish River Canyon at 9:00am in the morning and were the only people at the second largest canyon in the world - unbelievable!! Here we stayed at Canon Lodge with rooms built into the boulders.
The towering dunes of Sossusvlei and climbing "Big Daddy" were also an experience that we will never forget. The children charge ahead whilst the adults puffed along behind! Sossusvlei is a paradise for the keen photographer as I took hundreds of photos of the towering dunes. Our stay at the Wilderness Safaris properties (Kulala Desert Lodge & Little Kulala) was exceptional and to be recommended.
Swakopmund was the next highlight and definitely the children's favourite town as we all did the quad biking in the dunes, tried our hand at sandboarding and even went fishing at Henties Bay (about one hour north of Swakopmund). We stayed at the Hansa Hotel which is centrally located and near all the sites to visit.
Next we headed to Etosha National Park and had a fantastic stay at Ongava Lodge, situated just outside the southern boundary of Etosha, and at Onguma Bush Lodge on the eastern side. They have an active floodlit waterhole where we saw lion, giraffe, zebra, springbok and various other antelope. Etosha National Park itself was the best overall game experience I have ever had in a national park as there was such a variety of wildlife at every waterhole – just as those classic Etosha pictures would suggest!
We drove from Etosha to Windhoek for the last days of our trip and stayed at The Windhoek Country Club Resort which was also very popular with the kids. This is the most resort-like place on our stay as they have an outdoor water play area, an 18 hole golf course (which allows children to play) and lots of space to run around.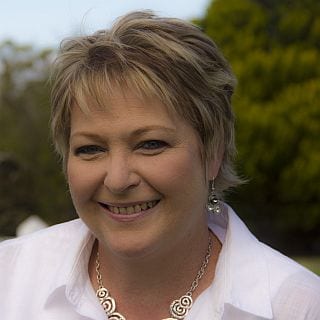 Family Suitability
Accepts older children
Malaria Rating
Non-malarial area
Good For
Birding, Gourmet, Hiking, Nature, Relaxation, Wildlife, Wine
See other options in this area