Overview
Andersson's Camp is an exciting example of sustainable construction in Namibia and is named after a famed Swedish explorer, Charles Andersson, one of the first Europeans to encounter Etosha in the 1850s. It is situated right next to Etosha National Park (only 4.5km from the gate) in the private Ongava Game Reserve making it the ideal choice for self-drive visitors.
The main lodge at Andersson's Camp was originally an old settler farmhouse which has been quirkily redesigned to offer a stylish yet affordable eco-lodge. A large wraparound deck offers extensive sitting and dining areas and the original farm dam has been cleverly converted into a small swimming pool. The deck overlooks a productive waterhole which is a magnet for a variety of big game including black rhino, lion and giraffe in the dry season. A wonderful new addition is the underground hide right by the waterhole that offers great photographic opportunities at ground level as the wildlife comes to drink.
Accommodation at Andersson's Camp at Ongava
Andersson's Camp has 20 tents including 4 family units (where two tents are adjacent to each other and share a deck). The tented accommodation under thatch is on raised wooden decks with double doors out to a small covered veranda with pleasant views of the Namibian bush. Each tent has natural stone en-suite bathroom with a unique shower. A diesel-powered generator provides the camp's power and solar geysers outside each tent provide heated water for showering.
Andersson's camp can be used by self-drive clients and booked on a DBB basis, or on a Fully Inclusive basis with guided trips into Etosha in an open 4 x 4 safari vehicle as well as guided afternoon nature walks in the Ongava Reserve. Subject to the availability of vehicles, morning or afternoon game drives on Ongava Game Reserve can be arranged at camp at an extra cost. Large herds of plains game concentrate around the Etosha waterholes in the dry season, whilst the summer months' sporadic rainfall produces a profusion of new life - with pronking baby springbok and comical young wildebeest.
This is the most child-friendly of the Ongava camps as it is fully fenced. Children over the age of 6 years are welcome at Andersson's Camp. However families with children under 12 years must take a private vehicle & guide as children's attention spans are not the same as adults. (There would be no extra cost for a family of four but a family with 2 or 3 people may be charged extra for a private vehicle unless there is another family in camp who could share that vehicle.
Andersson's at Ongava gallery
Andersson's at Ongava on the map
Rooms
Standard suites
6 x twin-bedded suites with 2 x three quarter beds and 1 x double suite with one queen-size bed. The suites are designed as a direct extension of the landscape itself. The rock and other natural elements are used to reflect the environment and drama of Etosha. The natural stone and spacious solid build with innovative roof structure, offers guests a climate-controlled sanctuary in the bush. Design includes a private viewing deck with 180-degree panorama.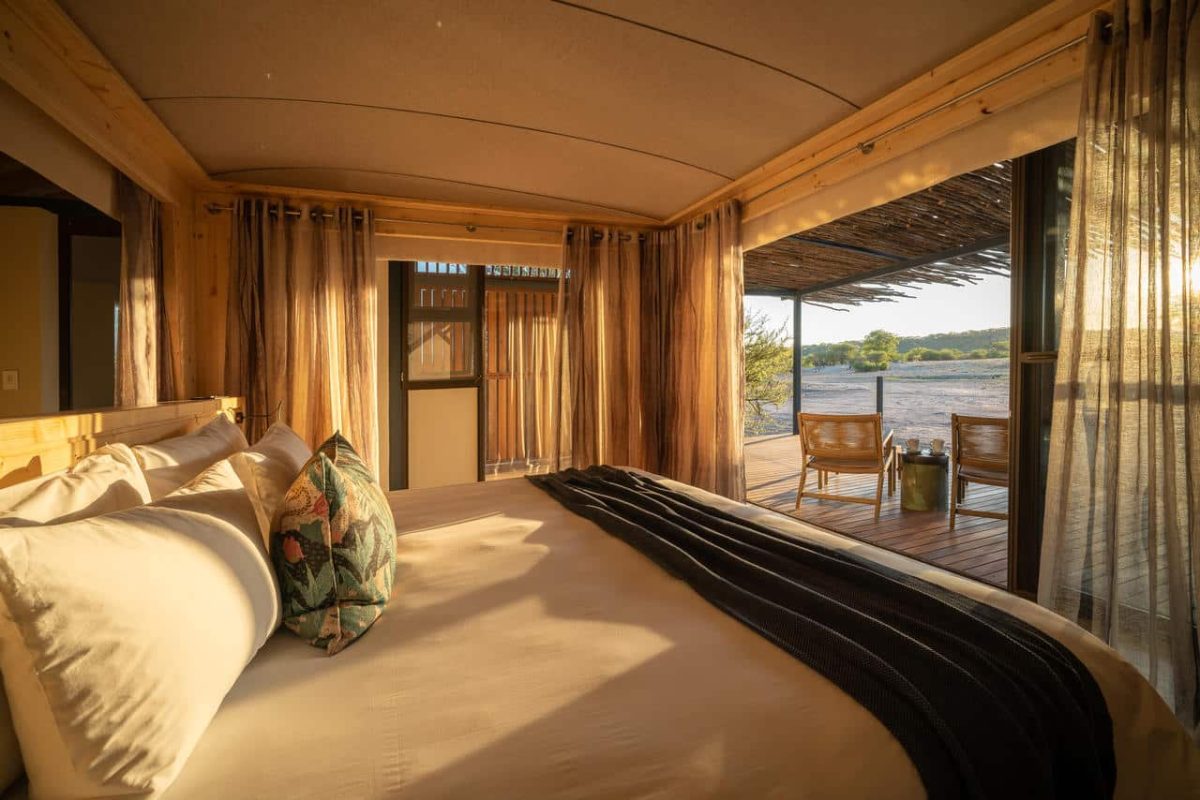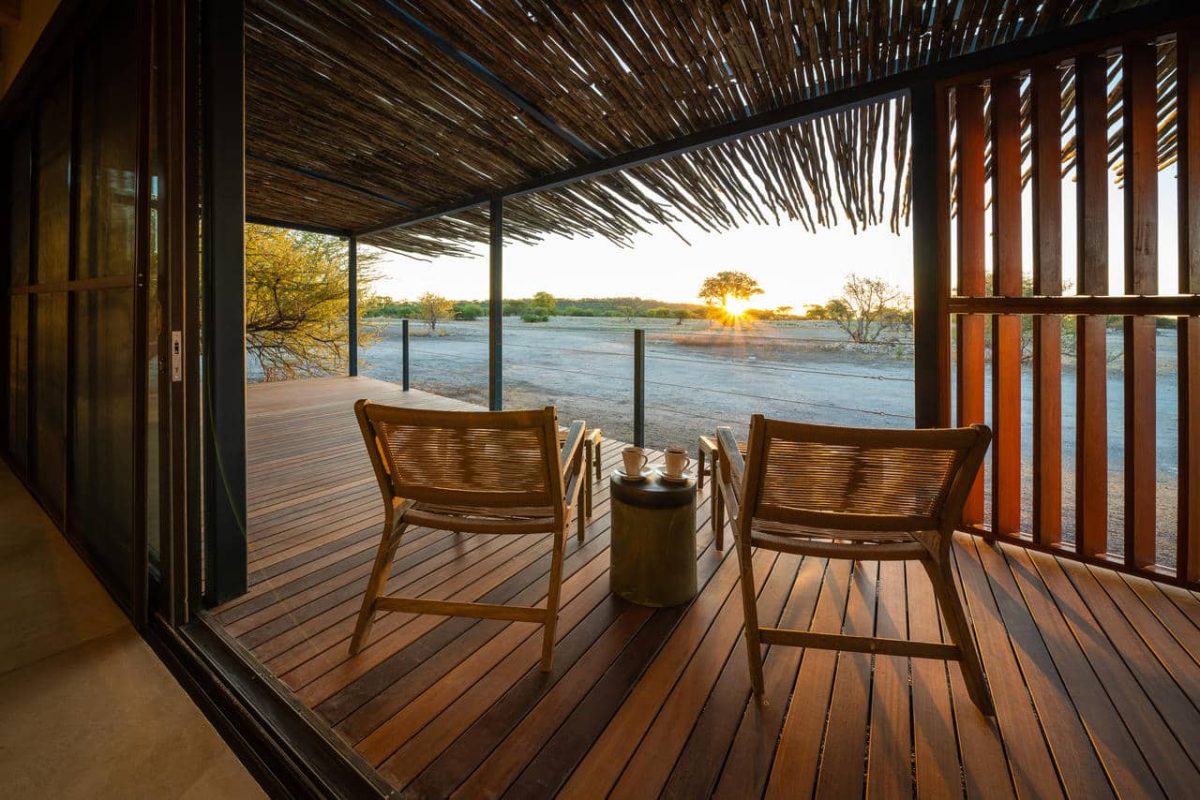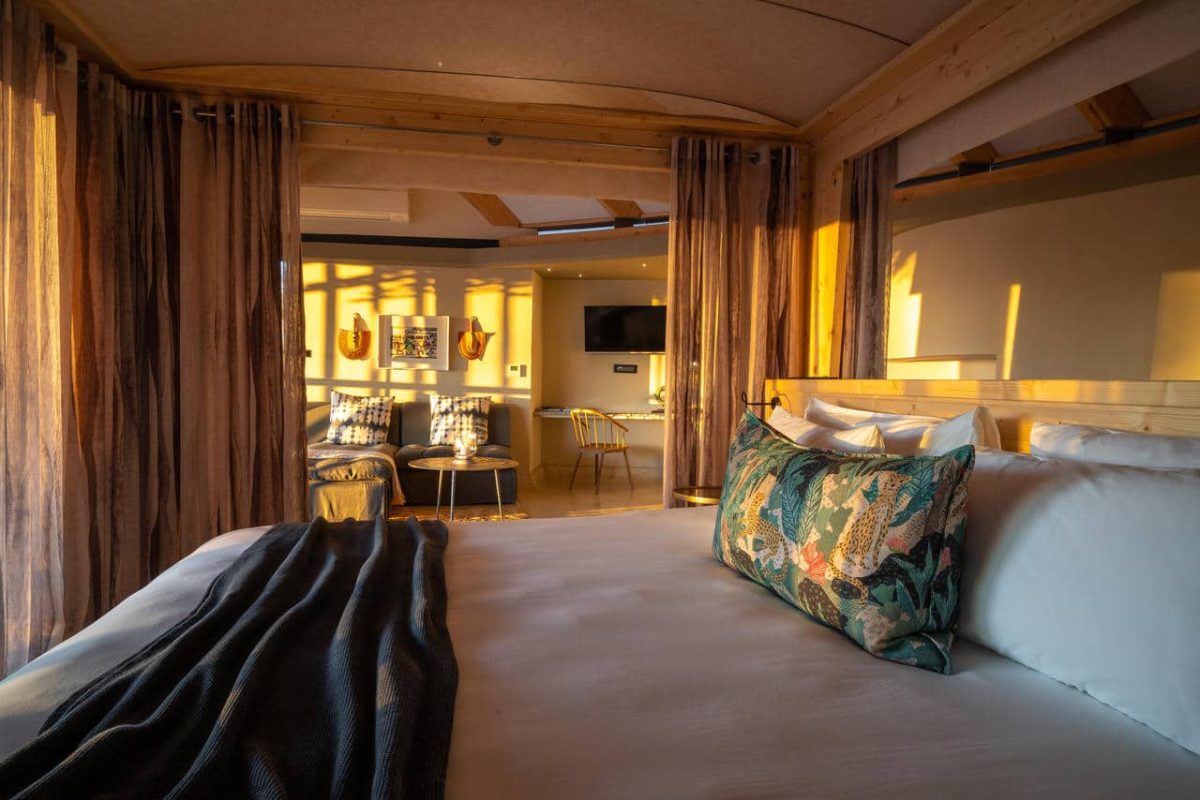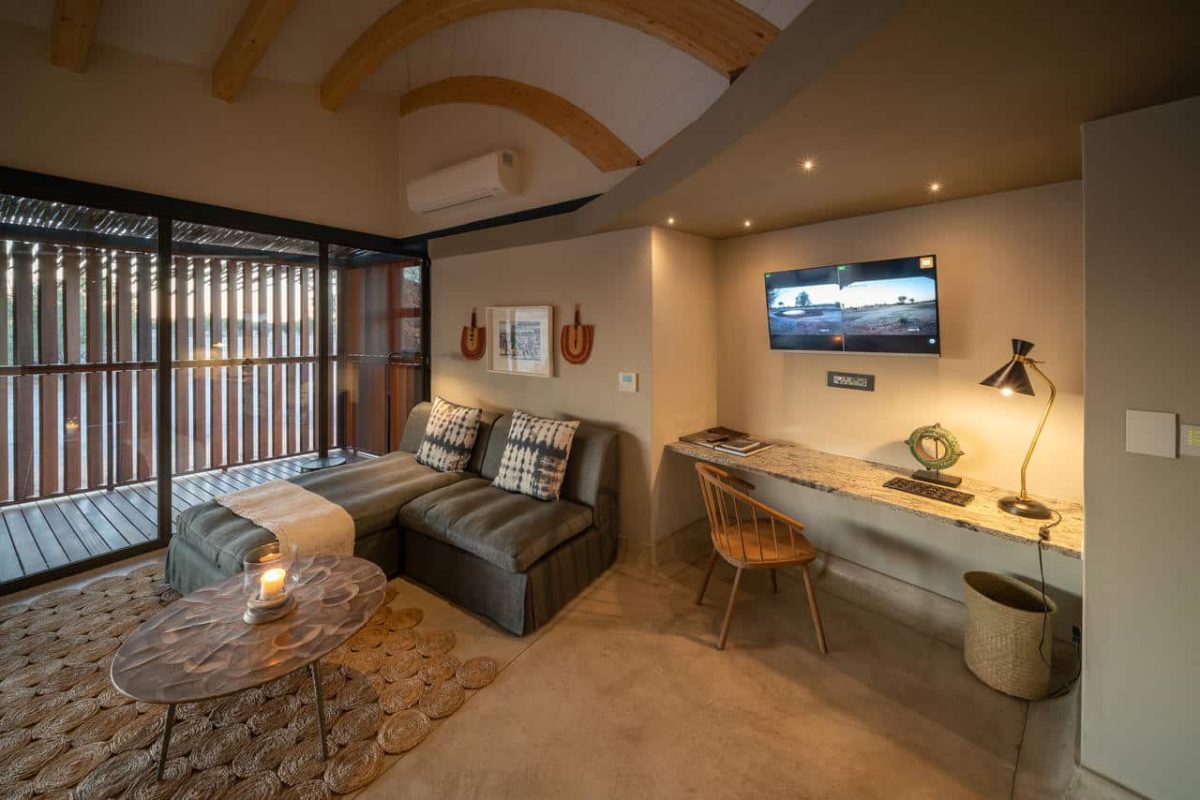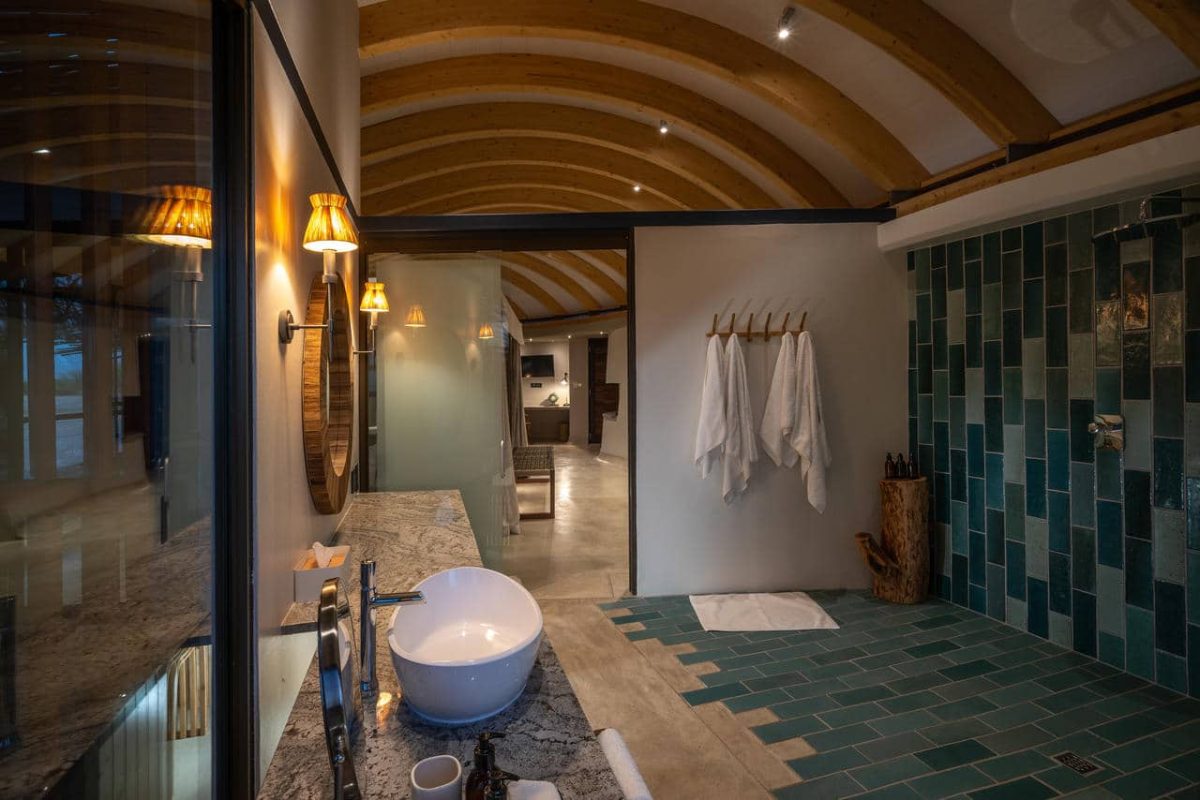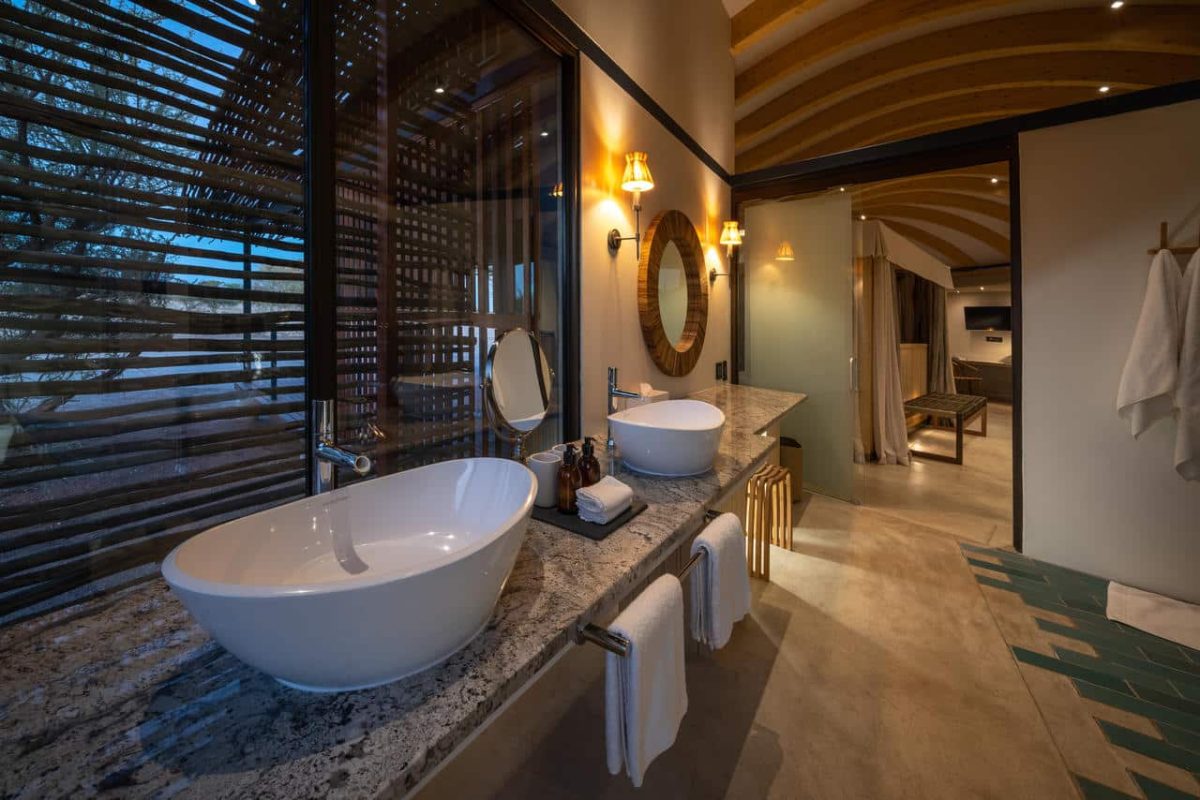 Nice accommodation
"Nice accommodation but the wrong time of the year to stay there as it was very cold in the tent. Compared to other places we stayed the staff weren't as friendly. In hindsight would have preferred to stay on the east side of Etosha as animal sightings were low. "
Includes
Dinner, Bed & Breakfast. Fully Inclusive rates are available also
Family Suitability
Accepts older children
Malaria Rating
Low risk and/or seasonal malaria
Good For
Birding, Nature, Wildlife
See other options in this area