Travellers often ask us about volunteer programmes on conservation. Or how they can get involved and give something back during their stay. But they only have a few days. And very few game reserves or community volunteering programmes are geared towards the shorter experience. As most programmes want people to commit to a two or three week time period. And people just don't have that time or holiday leave.
So we were excited when we saw that the malaria-free Samara Private Game Reserve in the Eastern Cape of South Africa was bridging that gap. It has introduced a five-night conservation experience.
What the Five Night Volunteer Programme on Conservation includes:
The conservation journey will give you an immersive conservation experience in the African bush. From wildlife monitoring, tree planting, and animal-tracking lessons, to fly-camp sleep-outs under the stars, The itinerary allows people to make a meaningful contribution to Samara's conservation efforts. But without compromising on five-star comforts. As you stay in the graceful Samara Karoo lodge during the experience.
It includes:
A daily hands-on conservation session, which could include wildlife monitoring, anti-poaching, land rehabilitation, reserve clear-up, fence maintenance, wildlife translocations, Spekboom (local tree) planting, research assistance and community visits
Traditional game drives and/or bush walks
And tracking lessons
Then it ends with wilderness hike followed by a fly-camp sleep-out under the stars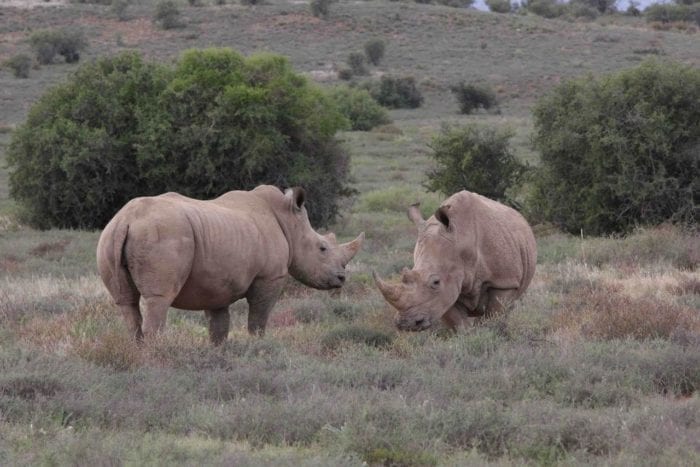 "Every guest who stays at Samara embarks on a holiday with purpose," said founder, Sarah Tompkins. "You help us to achieve our conservation vision simply by choosing to support us. However, we also know that many people want to delve a little deeper . They want to understand how a game reserve truly operates behind the scenes. And to actively contribute to ensuring the future of the wildlife and the land."
So a R1 000 (€60) donation per person will go to the Friends of Samara Trust to support ongoing projects, as well.
Contact us if you want to know more about this volunteer conservation effort. It would be easy to incorporate into a 2 week itinerary with the rest of your time spent in Cape Town and along the scenic Garden Route.