Victoria Falls River Lodge – Island Treehouse Suites
CEDARBERG RATING
Top of Class
Overview
Victoria Falls River Lodge has a new satellite lodge, the Island Treehouse Suites. As the name suggests, these are on their own romantic island in the Zambezi River. Settings don't get much better than this!
Set among the trees on the secluded Kandahar Island, and accessible by boat only, each of the five exquisite Island Treehouses suites take a couple. (No children under 16 years are allowed on the island.) These massive suites (95sqm each) are made for all romantics with superb river suites. Inside there's a bedroom with sitting area and a very stylish modern wooden bathroom with twin vanity basin and double rainshowers. Sort of a treehouse on steroids! Outside on the expansive private deck is your own plunge pool. They come equipped with all the luxurious you would expect.
One of the suites, has been named the Starbed Treehouse suite. It is ever so slightly larger than the others at 100sqm but with all the same facilities. However it also has a top viewing deck with its own signature Starbed. Currently this is not an extra price and is booked on a first come first served basis. Though obviously preference is given to honeymoon couples. But anyone who wishes to reconnect with nature and perhaps each other will enjoy it.
Activities
Being on the island, it is a little harder to access the town but the island treehouse suites are only five minutes by boat from the main lodge and 15 mins from the town. They share all the same activities as River Lodge with open vehicle game drives, game-viewing by boat, canoeing and walking safaris all on offer. After a day of excitement; you can relax, refresh & recharge in the river-side lounge.
The island is a wonderful place for birding. Local species include Rock Pratincole, Schalow's Turaco, African Finfoot, Half Collared Kingfisher, Thick Billed Weaver, African Skimmer, Pels Fishing Owl, Collared Palm Thrush and Western Banded Snake Eagle . (To name but a few).
The island has its own dining area, sitting area and a stunning treetop bar with an epic view over the river. It is totally self-sufficient. But you are welcome to head to Victoria Falls River Lodge for a spa treatment or the gym. Or to enjoy dinner in a different setting if you wish
Victoria Falls River Lodge – Island Treehouse Suites gallery
Victoria Falls River Lodge – Island Treehouse Suites on the map
Rooms
Island Treehouse
Set among the trees on the banks of the secluded Kandahar Island, and accessible by boat only, each of the 4 exquisite 95 square meter Island Treehouses accomommodates a maximum of two guests (16 years and older) and features a host of luxury conveniences, elegantly appointed sitting area, open-plan en-suite bathroom and private deck with plunge pool.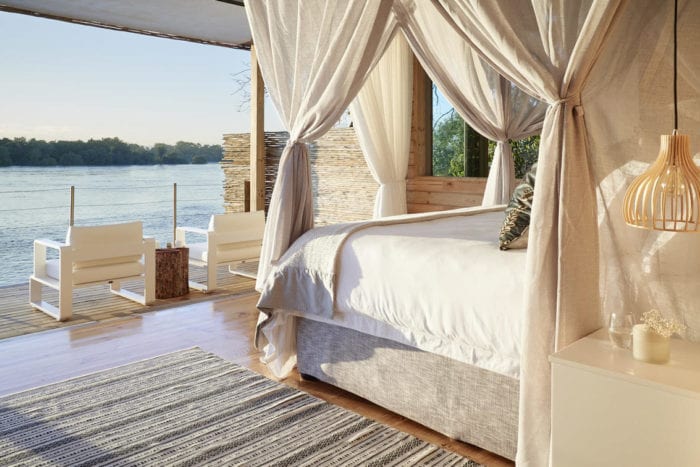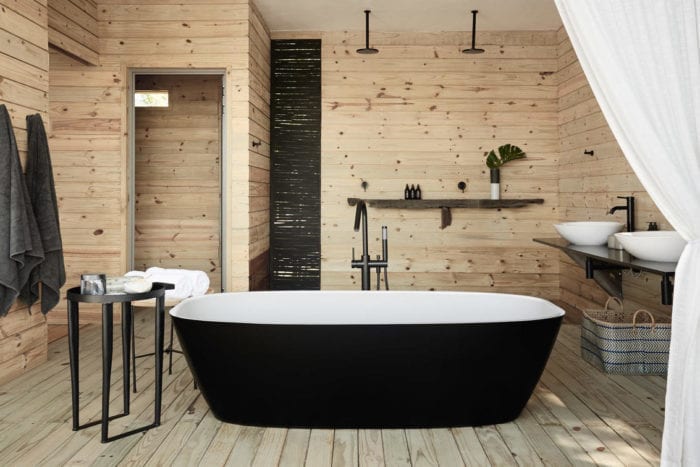 Starberg Treehouse
In addition to the wealth of luxury amenities offered in the Island Treehouses, the 100 square meter double-storey Starbed Treehouses also boast a spacious sitting area, en-suite bathroom with twin vanities and twin rain-showers and a private rooftop sitting area, with its signature Starbed. Absolutely perfect for Honeymooners - or anyone wishing to reconnect with Nature and/or self.
Guests aged 16 years and older may be accommodated on The Island.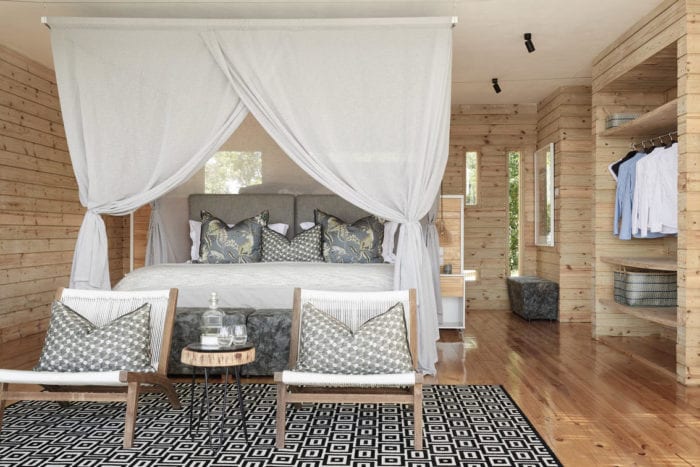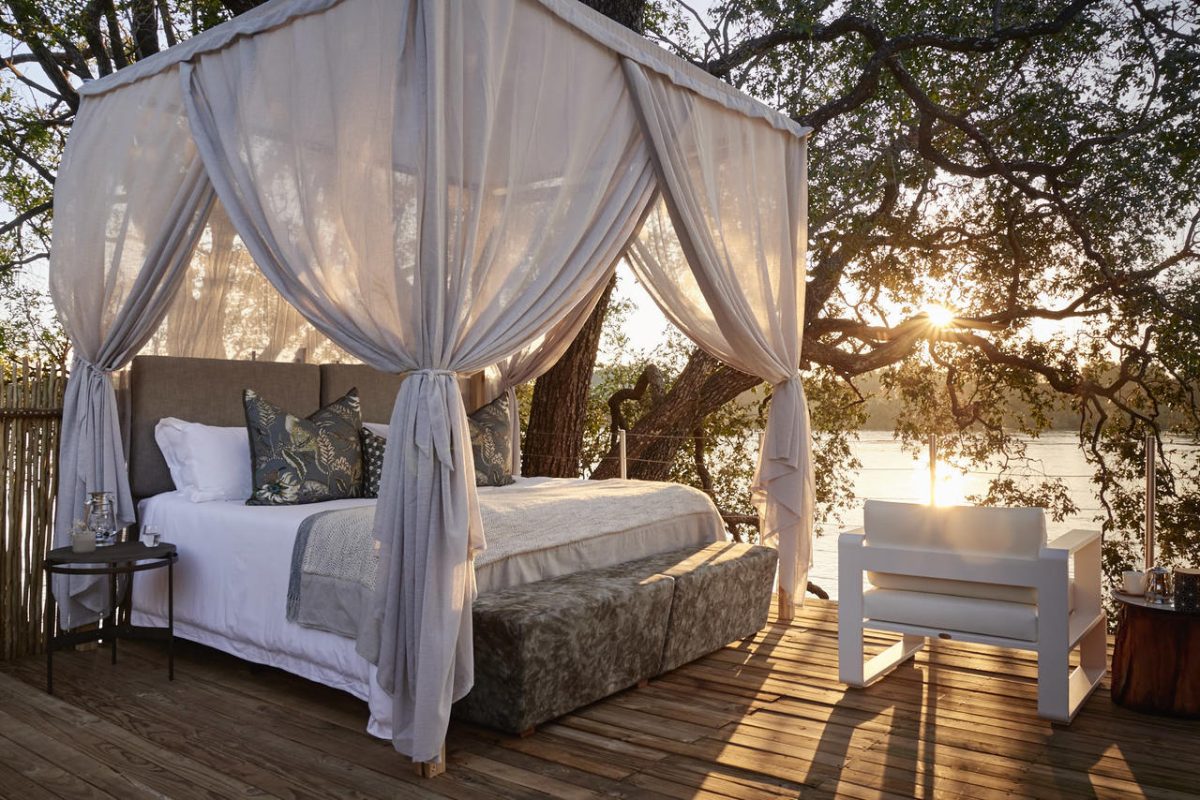 Excludes
Spa treatments at River Lodge, canoe safaris
Family Suitability
Doesn't accept children
Malaria Rating
Malarial area year-round
See other options in this area