Imbabala Zambezi Safari Lodge
Overview
Imbabala Zambezi Safari Lodge is situated on a riverine fringe of the mighty Zambezi River on the Zimbabwe side. Plus it offers a great alternative to Chobe as you can combine game-viewing and bird watching here with visits to Victoria Falls. (It has wonderful 3 night 'package offer' which combines a guided tour of the Falls with a day excursion to Chobe National Park.) However, given its distance from the Falls, don't stay here if you want to do plenty of other adventure activities at the Falls. As it lies 80km to the west of Victoria Falls so that's a good one hour drive. Ideally you would spend one night at the Falls and then come here for 2 to 3 nights.
Game-viewing
Imbabala has its own 5,000 acre private concession which has 14 km of private river frontage. This borders the Chobe Forest Reserve, known for its massive elephant population. Activities centre around tracking game on morning, afternoon and night game drives in open 4x4 safari vehicles. These often provide fantastic game sightings including lion, painted dog, elephant, giraffe and kudu. Also, exploring the Zambezi river by boat at sunset is a wonderful experience. Plus bird-watching is exceptional at Imbabala, with approx 420 species ranging from water birds to shy forest dwellers.
Accommodation at Imbabala
Imbabala has nine thatched en suite chalets, including a two-bedroomed family cottage. So it offers accommodation for just 20 guests. Each chalet is uniquely decorated and beautifully positioned with a spacious veranda opening onto sweeping views of the Zambezi River. However they are quite small. The family chalet has two inter-leading rooms both en suite and sleeps a family of four in comfort. (The chalets can also accommodate one child. But it'squite a squeeze.) All are equipped with fan, safe, hairdryer and tea/coffee facilities.
The main lodge under thatch has a lounge, dining room and bar area with fantastic views of both the river and a nearby waterhole. Which attracts game throughout the year. A swimming pool and al fresco eating area nestle under classic riverine trees.
Activities
Walking Safaris and fishing excursions for the renowned Tiger Fish, are available by prior arrangement. (This is at an extra cost). Day trips to Victoria Falls and the Chobe National Park are also available at an additional charge. (Unless you book the inclusive 3 night package which is excellent value for money).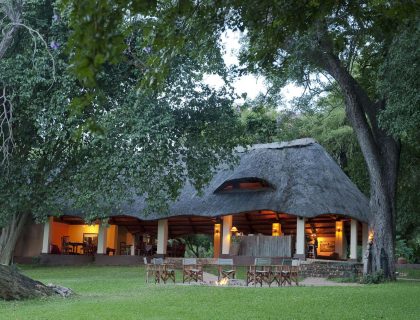 Tasha Eygelaar
Africa Travel Specialist
Our experienced band of Safari Planners can create a bespoke plan for you. More enriching, more restorative and making more of a difference. Discover how working with a specialist adds value to your African adventure.
Imbabala Zambezi Safari Lodge gallery
Imbabala Zambezi Safari Lodge on the map
Rooms
The Family Room
2 interleading bedrooms both with en-suite bathrooms, 1 with a double bed and 1 with 2 twin beds. Fan, tea and coffee facilities, safe, and hair dryer.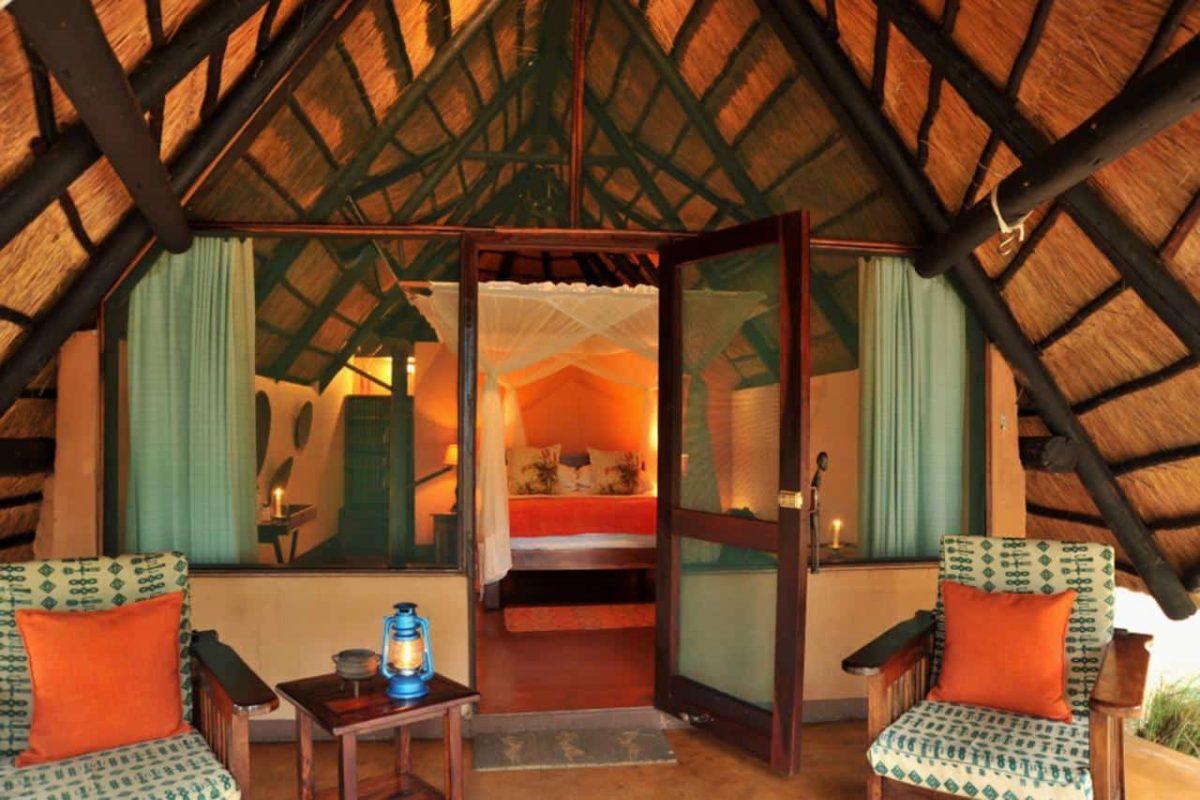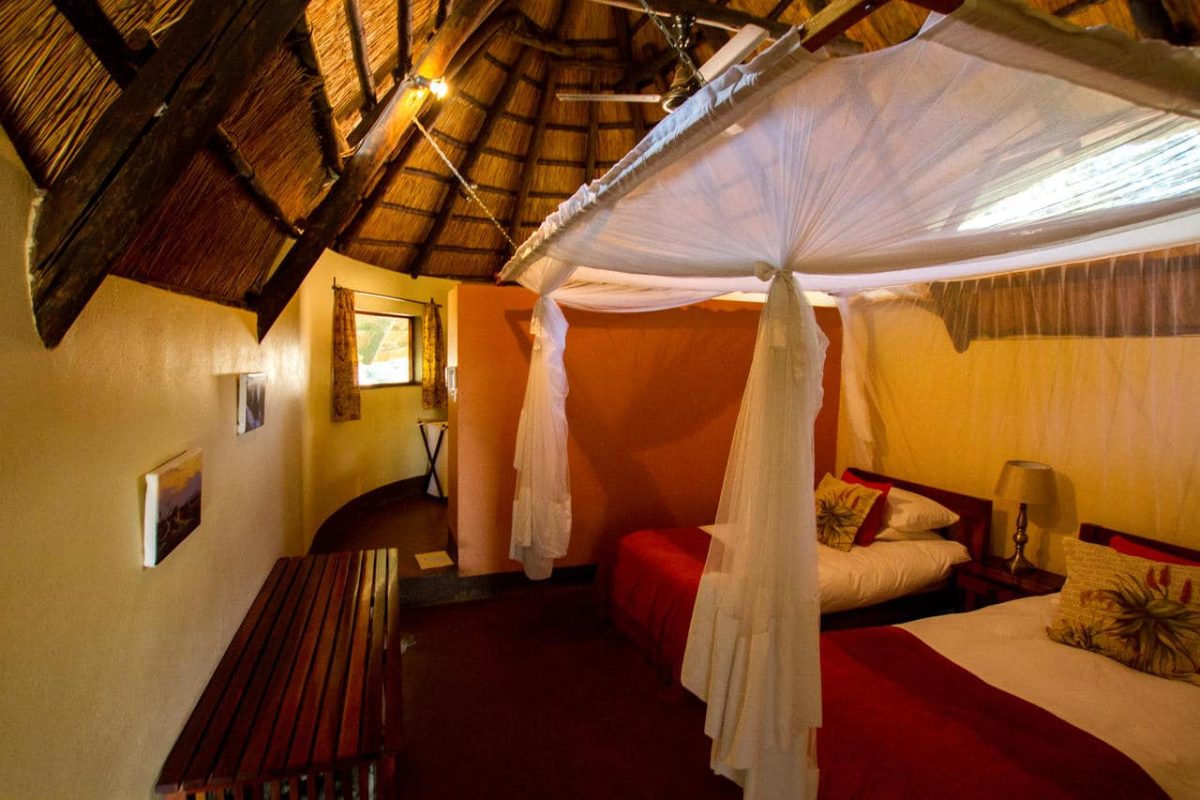 Safari Chalet
This chalet is uniquely decorated and beautifully positioned with spacious verandas opening onto sweeping views of the Zambezi River. Either double bed or twin beds, balcony/patio, fan, tea and coffee facilities, safe, and hair dryer.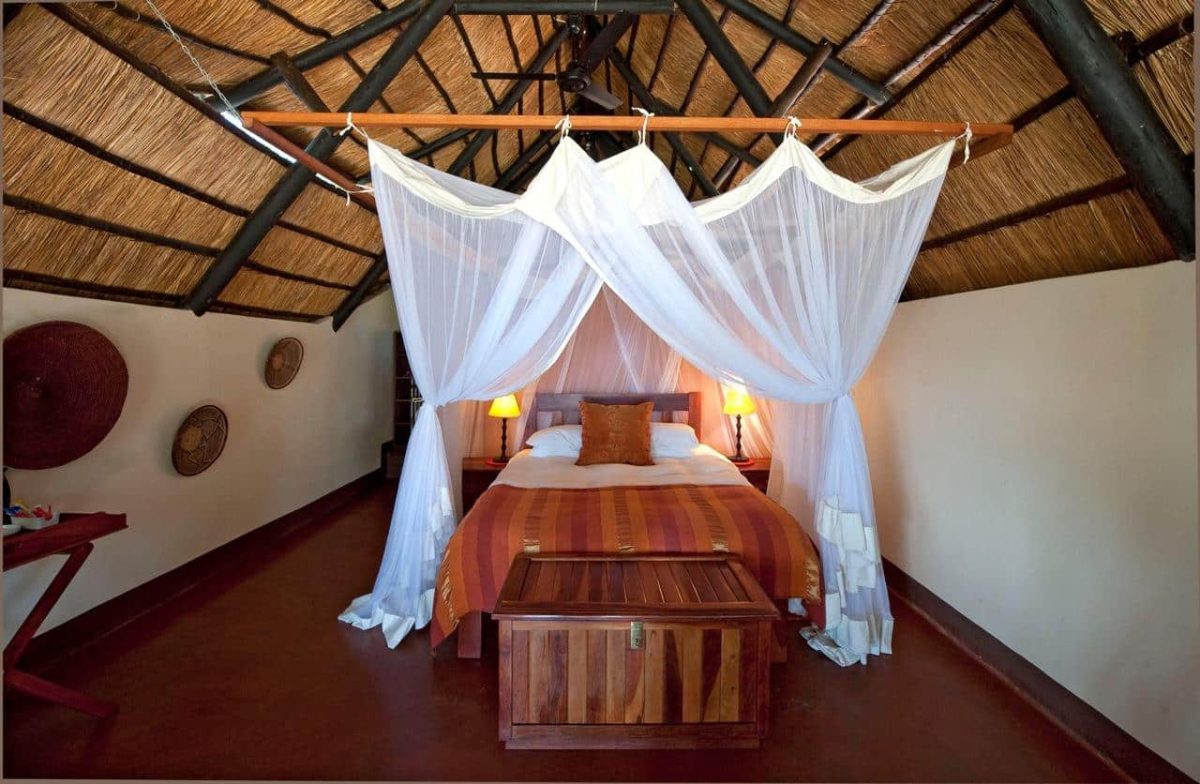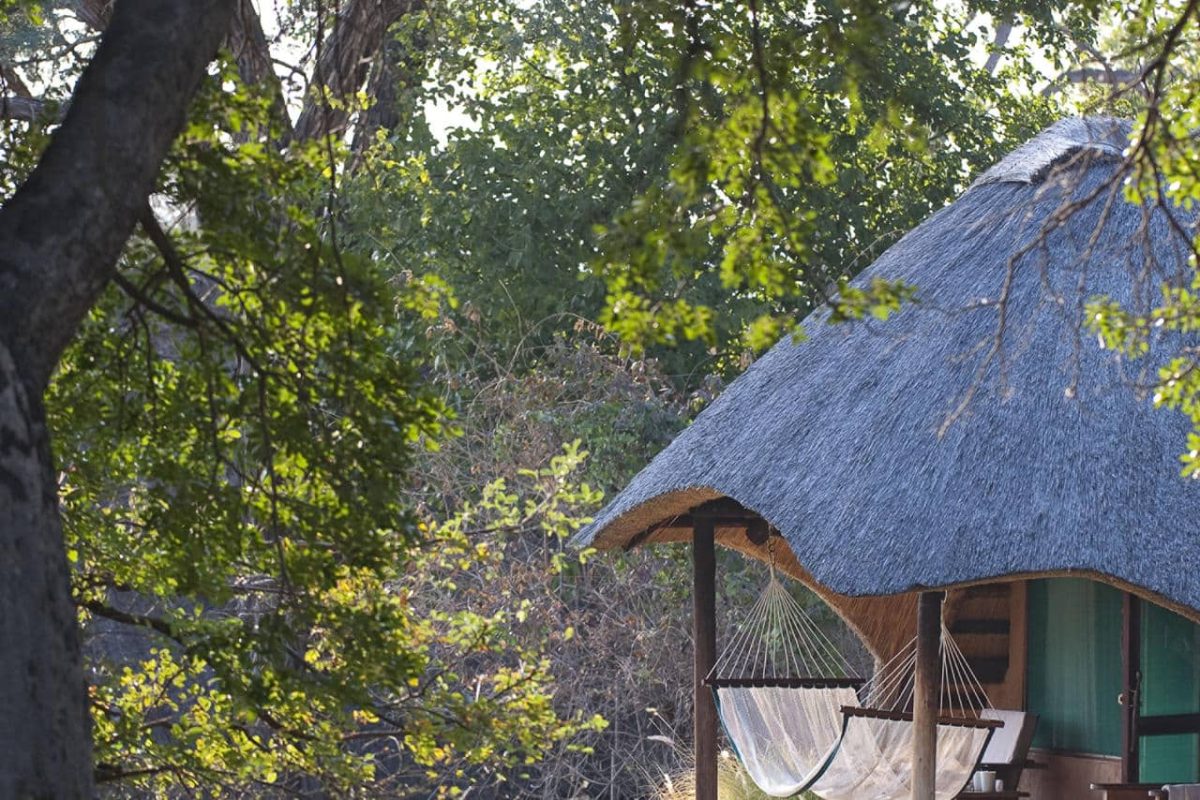 Imbabala – Cedarberg staff review
Imbabala is a great little safari camp offering excellent value for money, especially with the three night 'package' which includes a guided tour of Victoria Falls either before you transfer in to the lodge (or as you transfer out) as well as a full day visit to Chobe National Park. Imbabala is one of the more modest camps that we use and so its important to remember that you are paying for the activities and ambience and not necessarily for the rooms...
It is located 50-60 mins away from Victoria Falls close to the Botswana border. It offers game drives, game walks within the Zambezi National Park and boat cruises on the Zambezi River. Being so close to the border, it is probably the best place from which to do a Chobe day visit as it is 5 mins to the border and then only another 20 minutes to Kasane where your Chobe safari begins.
The main public areas are very pleasant and spacious with open sides to the expanse of lawn. The lodge managers were very friendly and personable and I liked the fact that it felt like a safari lodge.
But the rooms, except for the honeymoon suite, are modest and small. The family chalet is particularly small and pretty dark. So if kids are old enough, I would rather recommend two chalets and pay a little extra. The standard chalets are a little larger but still not much space for suitcases and hanging space.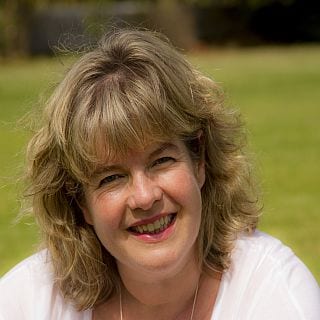 Special offers
3 night package offer
3 nights at Imbabala Zambezi Safari Lodge - including a Chobe Day Trip
3 Night Package – Imbabala Zambezi Safari Lodge - Including a Chobe Day Trip
Excludes: Entry, Conversations & park fees