Sable Alley
PRICING FROM
$ 1,295 (Pps)
Overview
Sable Alley camp is just a stone's throw away from the world-famous Moremi Game Reserve in the Okavango delta. Overlooking a beautiful lagoon connected to the River Khwai, this enviable location means that the game literally comes to you. From the camp's swimming pool, lounge and decks you have an uninterrupted view of large herds of game. Elephant and buffalo coming to drink, as well as resident pod of hippos – an idyllic way to spend an afternoon.
But Sable Alley's expert guides are always on hand to interpret the sights, smells, and sounds of the bush. The massive Khwai Private Reserve offers some of the most diverse habitats in northern Botswana. These include riverine woodlands, open floodplains, and mopane woodland. Game viewing is not just from traditional safari vehicles. At Sable Alley you can also enjoy mokoro safaris. here you are gently ''poled'' along the water in a traditional canoe. This is a wonderful way to do some bird watching or simply relax. There is extensive research activity based in the Khwai Private Reserve. So your guides can enlighten you as to the latest research findings.
Accommodation
Back at camp, home in the bush is a comfortable and stylish tent. Elevated on decks to give a view of the lagoon, the tents have en-suite bathrooms, private verandas and  indoor & outdoor showers where you can wash away the dust of a truly memorable day. There are twelve luxurious tents, all elevated on a deck. Two of these are family suites, comprised of two connected tents for parents and children.
Sable Alley is spacious, sophisticated and stylish. Each canvas-walled suite is 600 square feet (55 square metres). It comes complete with mini-indoor seating area, writing desk, double bed, and Afro-chic décor. Slide open the screen doors at the front for uninterrupted views of the lagoon. In the bathroom, you'll find two basins, and indoor shower and a flush loo. And if you fancy washing off the dust from the day in the great outdoors, no problem – there's an outdoor shower with a view too.
Just like the bedrooms, the communal areas are designed around the spectacular vistas. Watch the happenings at the lagoon from the bar, G&T in hand, from the outdoor fire pit, or from a squashy sofa in the lounge. At night, dinner is served either in the indoor dining area, or alfresco on the deck. You're accompanied by twinkling stars and the rumblings and grumblings of the wildlife. We've also added a swimming pool and sun deck, both unique spots from which to watch the hippo pods emerge from the lagoon, or simply for some chill-out time in the heat of the day.
Wildlife
Khwai Private Reserve is 495,000 acres of pristine wilderness. You could go on a single game drive and see more than 50 different species. There are plenty of predators in Khwai: leopard, lion, cheetah and wild dog, all concealed from unsuspecting antelope in the grassy bushes. Hundred-strong herds of buffalo barreling across the landscape, and enormous herds of elephants, trunks swinging and ears flapping. Lastly, keep a lookout for the smaller animals: impala drinking tentatively from pools, baboons shouting from trees, and sable and roan antelope.
Rooms
Twin Tents
Twin tented accommodation, maximum 2 adults all with en-suite bathrooms and outdoor showers. Each is on a raised deck with a private veranda.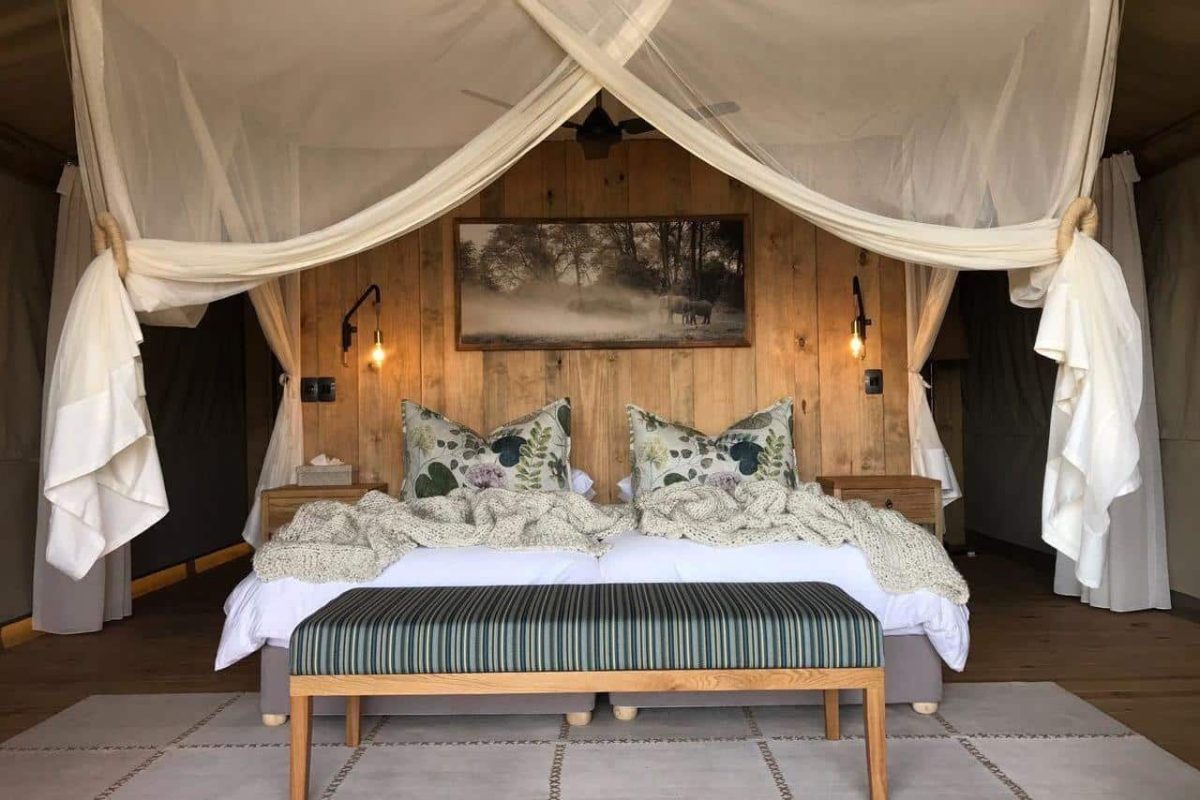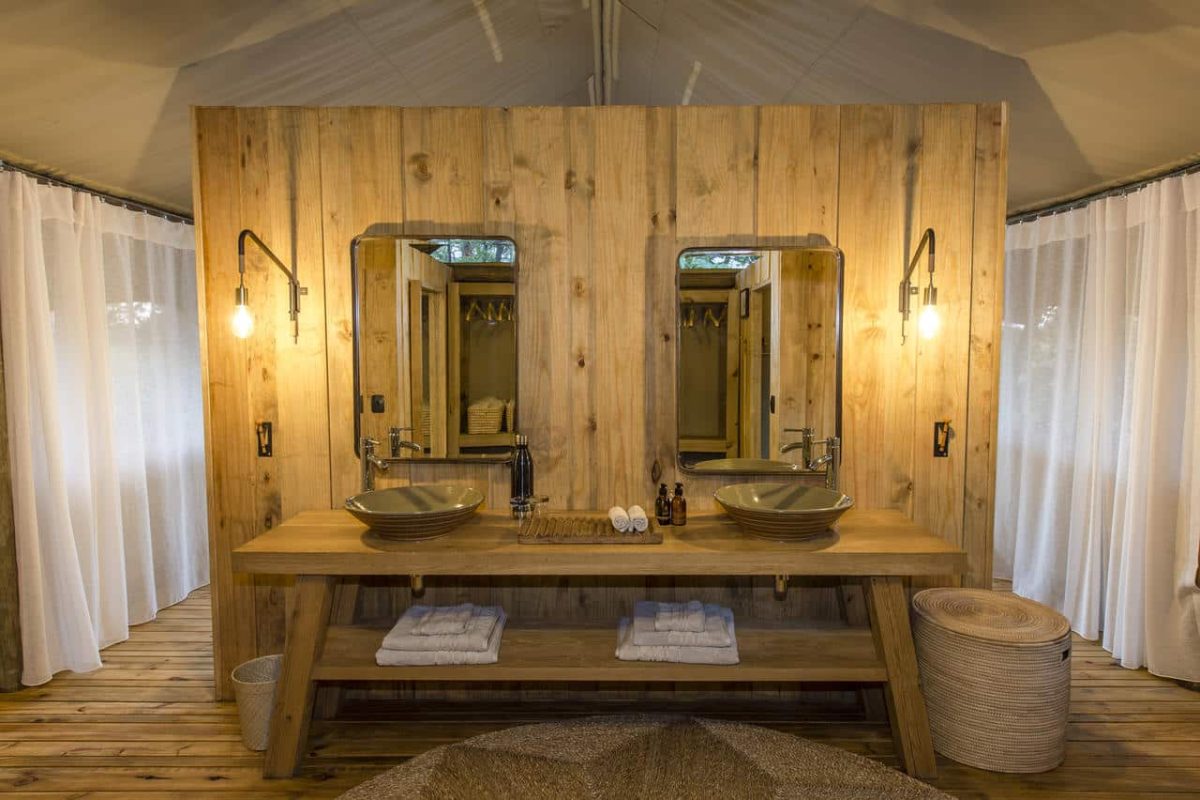 Honeymoon Tent
Honeymoon tent for a maximum of 2 adults, ensuite with an outdoor shower. An extra large veranda with day beds.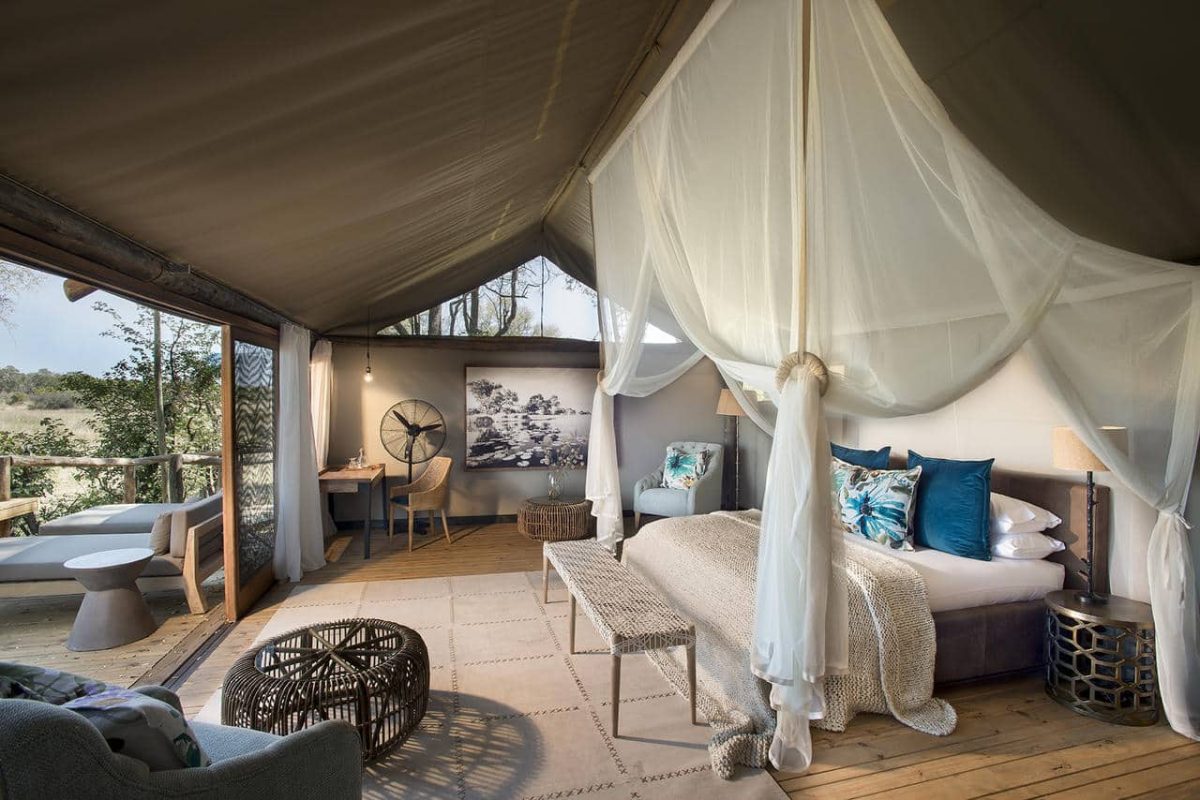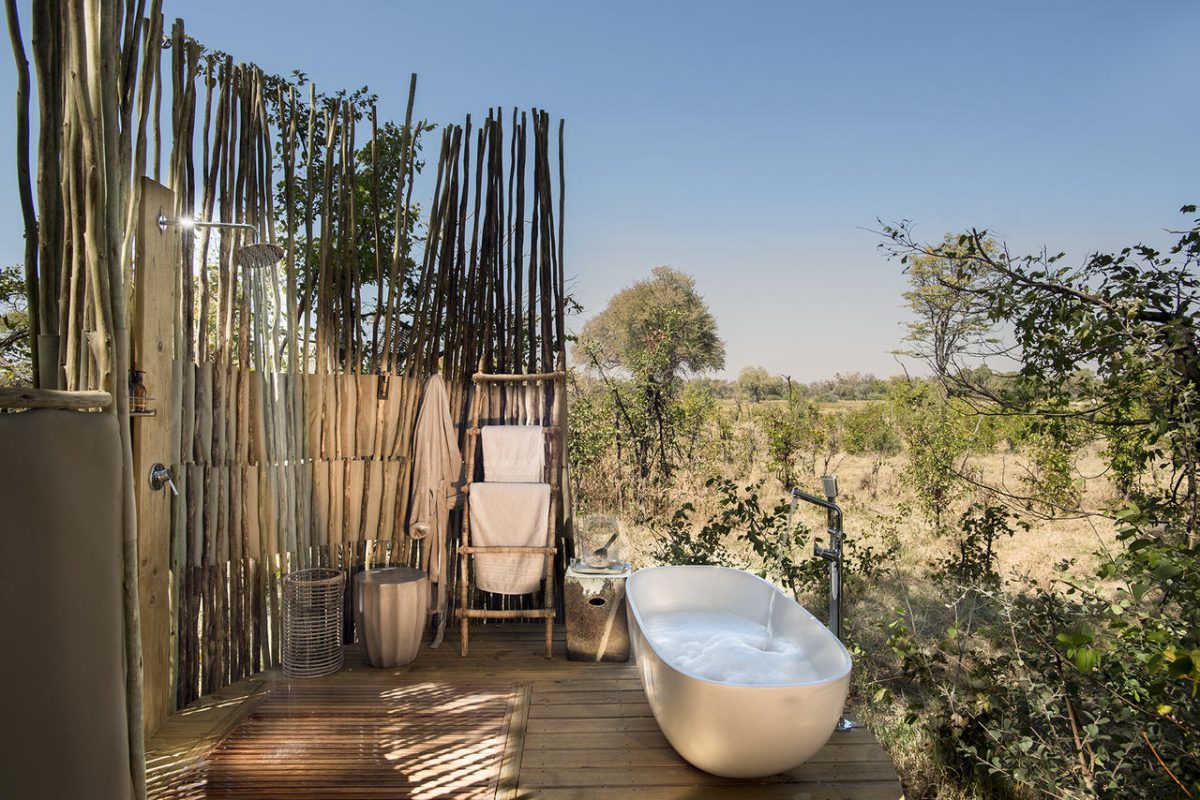 Family Tents
Our family units consist of 2 tents with 1 double and 2 single beds, each with their own bathrooms but connected with a shared stairway and deck.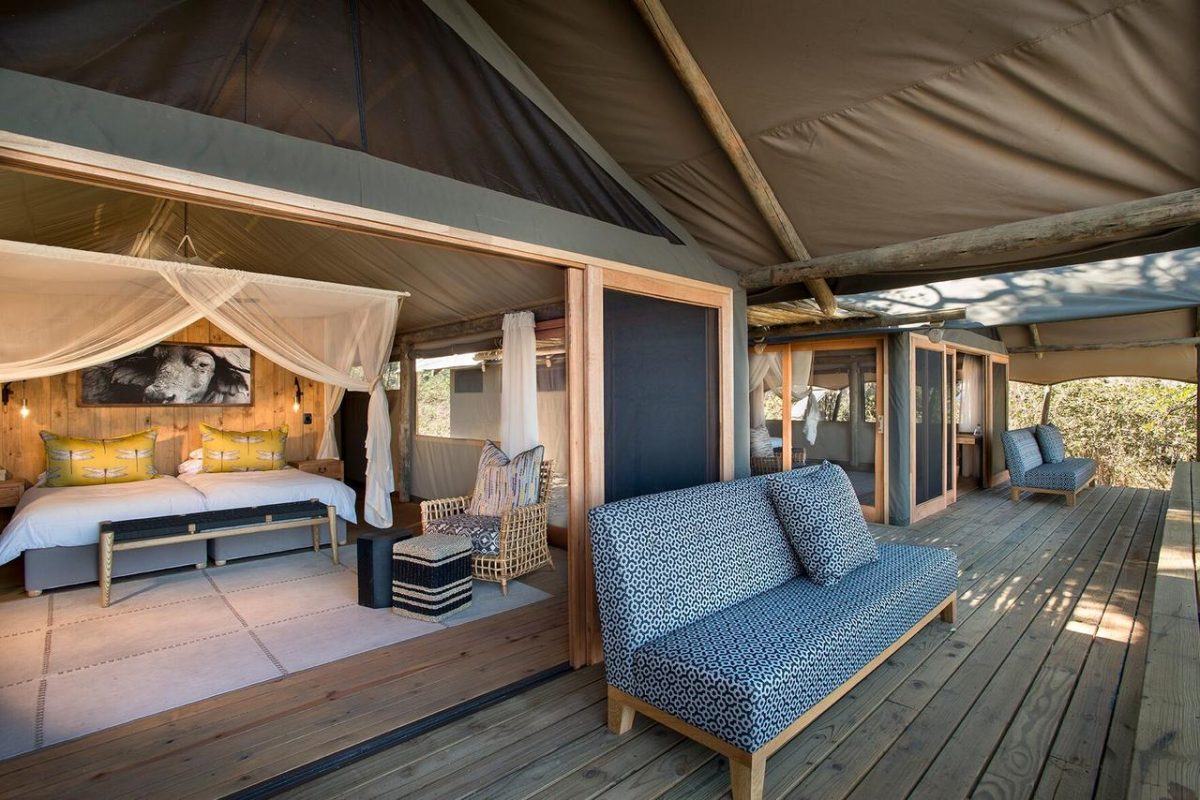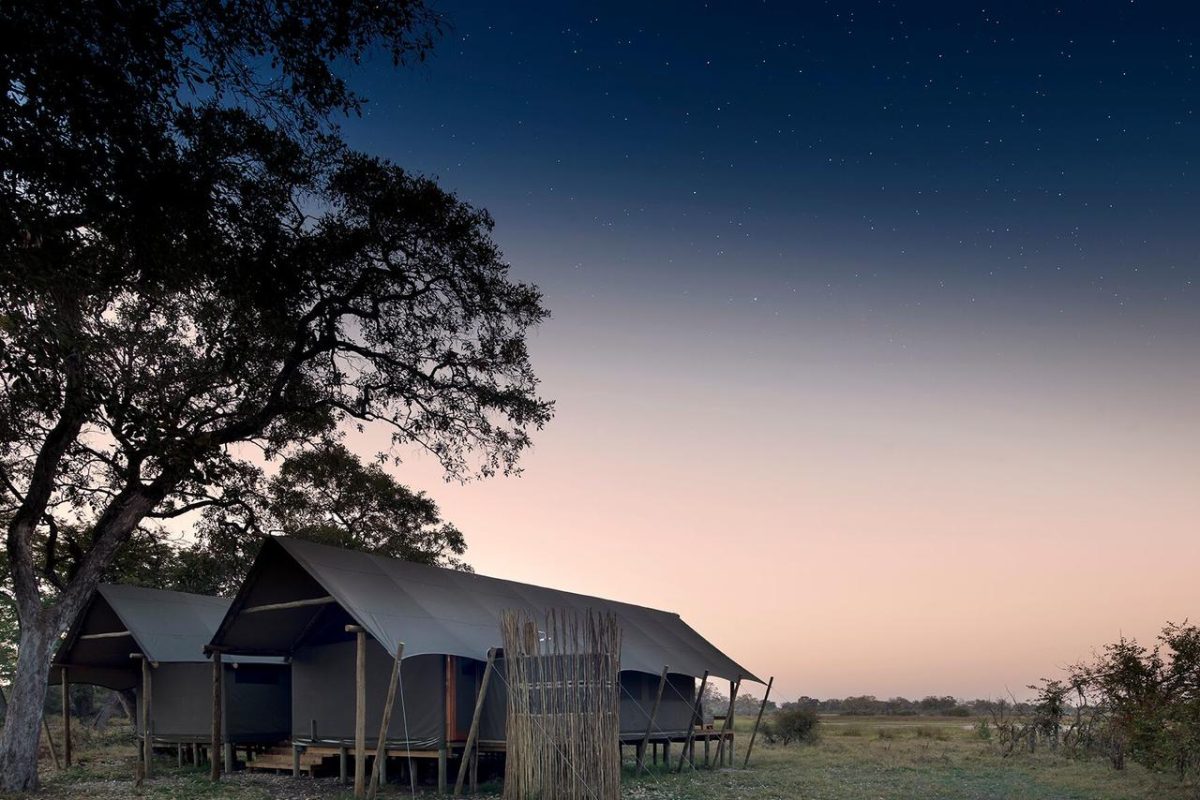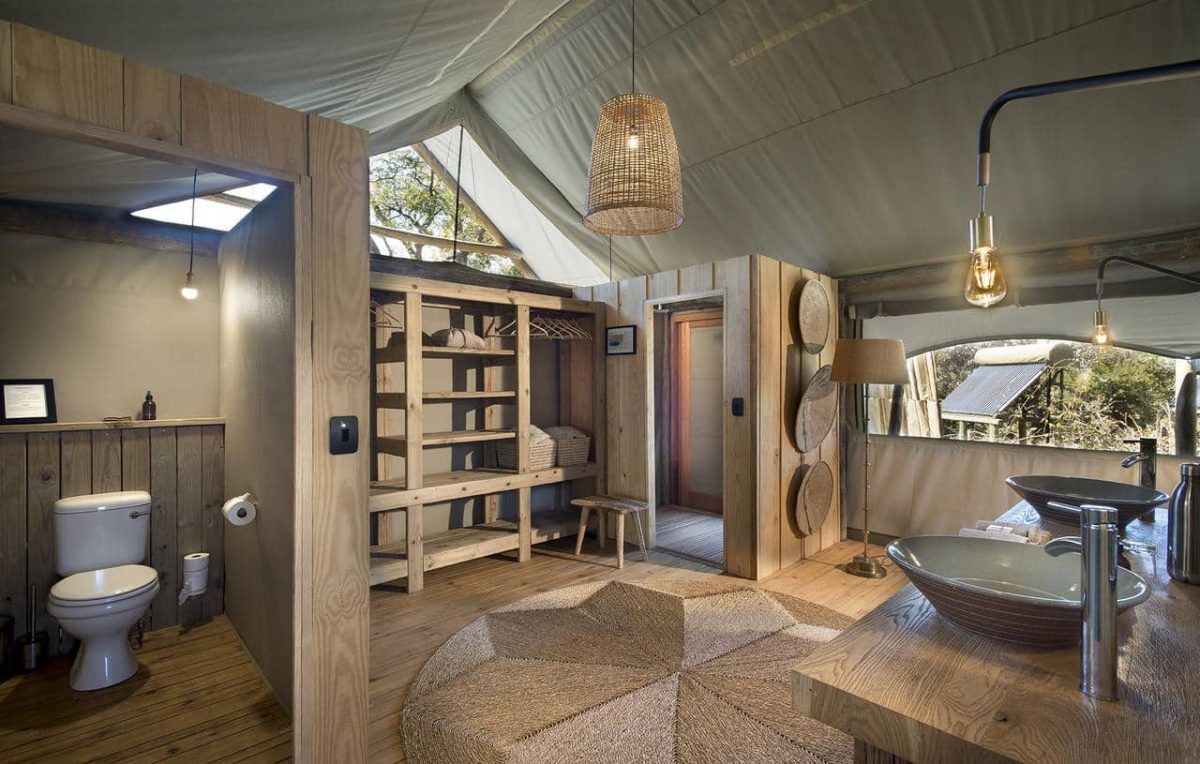 Family Suitability
Accepts older children
Malaria Rating
Malarial area year-round
See other options in this area