Why a Botswana Safari?
A Botswana safari holiday can well be one of the best wildlife safaris of your life!
But you'll need a friendly and experienced safari specialist to ensure that it both lives up to all it can be. And to help navigate the trade-off between the cost of a Botswana safari and most people's budgets.
Particular attractions of a Botswana safari tour include:
Stunning watery safari landscapes of the Okavango Delta & Linyanti
Mokoro trips – unique dugout canoes for water-based game-viewing
Massive elephant herds especially in the Chobe & Linyanti.
Diversity of appealing game-viewing activities from 4×4 game drives, to mokoro trips, to walking, to boating
Unique saltpans of Makgadikgadi and Nxai pans offer an intriguing contrast
Interaction with the San (bushmen) people if you visit the Central Kalahari
Great mobile camping safaris – either on private or set departure basis
How to plan my safari to Botswana?
Now, more than ever, you're looking for a life-affirming experience. You may be interested in a luxury Botswana safari. But there is so much information out there, that it would take endless hours of research to even start answering these questions.
When's the best time to travel to Botswana
Where should I visit?
How can I make my budget stretch to best effect?
What types of safari camps should I go for?
What's the trade-off in safari seasons?
So you need reliable help to put the perfect Botswana safari together, the trip that suits YOU and your interests.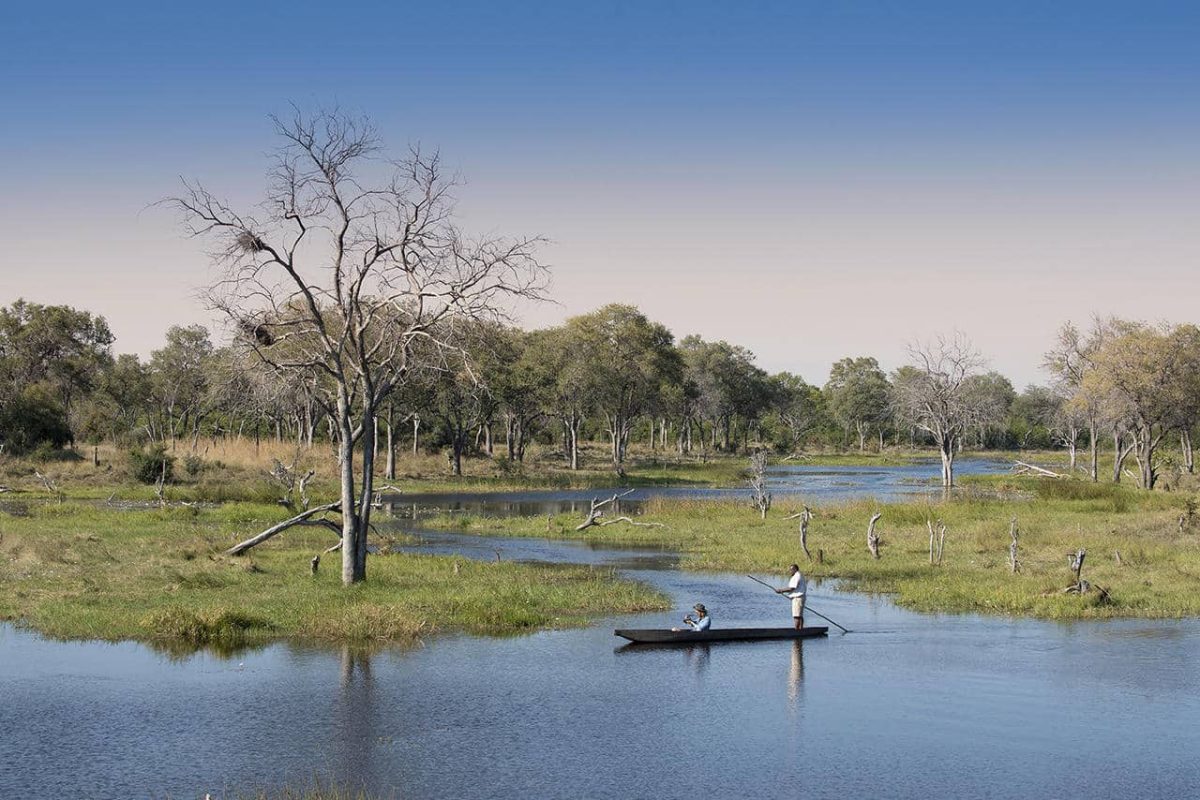 Introducing Cedarberg Africa
We have been selling tailor-made Botswana safari packages for over 27 years. Our experienced team of ten has travelled many times to Botswana, visiting all the game reserves. So we know the questions going through your head. We are here to be your guide.
For us it's all about the personal. It's our job to understand what you are looking for. So we can use our expertise to narrow down the choices and present feasible ideas to you. You can relax and ENJOY the planning process, when you are working with us.
Botswana is one of Africa's last pristine lands and offers its visitors beautiful scenery and prolific big game in equal measure. So we really enjoy creating the perfect safari itineraries for Botswana.
How to make this happen?
Start by talking to us and sharing your ideas. We find the mix of your ideas on an initial enquiry form, or email, followed by a 15-20 minute phone call with us is worth hours of research. It often helps to clarify things at an early stage. However you may like to look at some of our web pages (see links below) first.
After the brief and phone call, we'll propose an initial safari outline and price.
Then we refine it with you so that it is perfect for your needs.
You pay a deposit and it is all put in place with the minimum of effort on your side.
Start Chatting to Us
Love the sound of a Botswana safari? But not sure where to start? Complete our easy enquiry form here.
Enquire Now
Land base & Water base activities
The End Result?
Imagine how you will feel when you are gliding on a mokoro watching the flight of a fish eagle as it soars over the Okavango delta. Or perhaps seeing a family of elephant coming down to the Chobe River to drink at dusk. Enjoying a walking safari on an island in the Delta, with the possibility of close-up wildlife encounters. Botswana conjures up so many memorable images for those lucky enough to visit.
A Botswana safari is a memorable travel experience which is not only great for you but it also directly contributes to wildlife conservation and local communities. And as you know, unique travel experiences with family and friends can form some of our strongest bonds and memories for years to come.
More Info on Botswana Safaris
Start Planning Your Botswana Safari
Complete our easy enquiry form. Or send an email to links below.
Help Me Plan
So what are you waiting for?
A Botswana safari may well be a life-changing experience. But only if you use an experienced safari specialist to help put it together. We'll design a personal safari just for you so that you get the safari you've always dreamed of. But without wasting hours of precious time navigating the endless possibilities. If you're looking for an authentic and magical safari experience, Cedarberg Africa can make it happen!
Interested in booking a Safari or Holiday?
Chat to one of our experienced consultants that's here to help and guide you. We use our expertise to narrow down the choices and present feasible ideas, so you can relax and ENJOY the planning process!
Contact us!
Natasha Jantjies
Africa Travel Specialist
Hi I'm Natasha, I'm here to help you plan your ideal holiday experience