Fairlawns Boutique Hotel & Spa
Overview
 Fairlawns offers a quiet oasis within the city
 Superb Spa with Balinese Spa garden
 Choice of classical rooms & suites
 Excellent restaurant and convivial bar for pre-dinner drinks
 We recommend two nights stay at Fairlawns to enjoy the facilities
The elegant Fairlawns Hotel & Spa is a boutique five star hotel in the prestigious Morningside area of northern Johannesburg. This award-winning boutique hotel has 40 rooms and suites all set in lovely gardens which exude a serene ambience with huge mature trees and prolific birdlife.
The external architecture is Palladian, but there are a variety of styles in the bedrooms to suit every taste. Decorated with impeccable style, each spacious bedroom has a generous en suite marble bathroom and offers serenity, luxury and privacy.
Accommodation
There are 12 courtyard suites, 6 Villas suites, 20 Grand Chateau suites and a palatial three bedroom presidential villa. All rooms at Fairlawns Boutique Hotel are equipped with minibar, complimentary sherry, tea/coffee facilities, internet access, satellite TV, telephone, DVD player, safe, international adaptors, fruit bowls, flowers, books and magazines and a full bathroom with bath, shower and bidet.
The euro-centric courtyard suites have a quiet courtyard location, open plan bedroom and lounge. Features include high ceilings, long silk drapes framing the sash windows, beautiful garden views, opulent fabrics, fireplaces, and romantic four poster beds in some rooms.
In contrast the Villa suites relate to some aspects of South African history and honour such distinguished men and women as Emily Hobhouse, Jan Smuts, Nelson Mandela, Harry Oppenheimer and Mahatma Gandhi. They have a main bedroom with spacious en suite bathroom including a Jacuzzi bath, a separate lounge with fireplace and large working desk as well as air-conditioning, heating and stunning views of the gardens. Those on the second floor have balconies.
The 20 Grand Chateau suites are the newest addition and include 4 family interleading rooms. Again in true Fairlawns style, each room is individually decorated yet with a modern contemporary twist.
Other facilities at Fairlawns
In the gardens, there's a generous swimming pool, large fully equipped gym, and the well-known Balinese Spa. Other facilities include an elegant a la carte restaurant with an excellent award-winning wine list, an intimate and cosy bar, informal terrace dining, room service, wireless broadband connectivity, complimentary overnight car wash and secure parking.
The spa at Fairlawns Boutique Hotel is definitely a place where it's worth spending some time. The spa consists of five treatment rooms, including two wet rooms and a double treatment room; steam rooms, hydrotherapy bath, comprehensive spa villa for couples, and spa garden with Kneipp therapy pond, cold plunge pool, meditation area and outside spa bath.
Fairlawns Boutique Hotel offers the perfect balance between tranquility and proximity to shops, diamond merchants and art galleries of the northern suburbs.
Fairlawns Boutique Hotel & Spa gallery
Fairlawns Boutique Hotel & Spa on the map
Rooms
Grand Chateau Suite
These 20 suites are the latest addition to the hotel with 2 interleading rooms. Again in true Fairlawns style, each room is individually decorated, echoing the original ideas of the Courtyard and Villa suites, yet with a modern contemporary twist. The building process and day to day energy preservation was a key factor considered in the building of this new wing of the hotel.
The public area on both levels creates a cozy atmosphere with lounges and large sandstone fireplaces. A lift provides easy access to the second level and the environment is wheelchair friendly.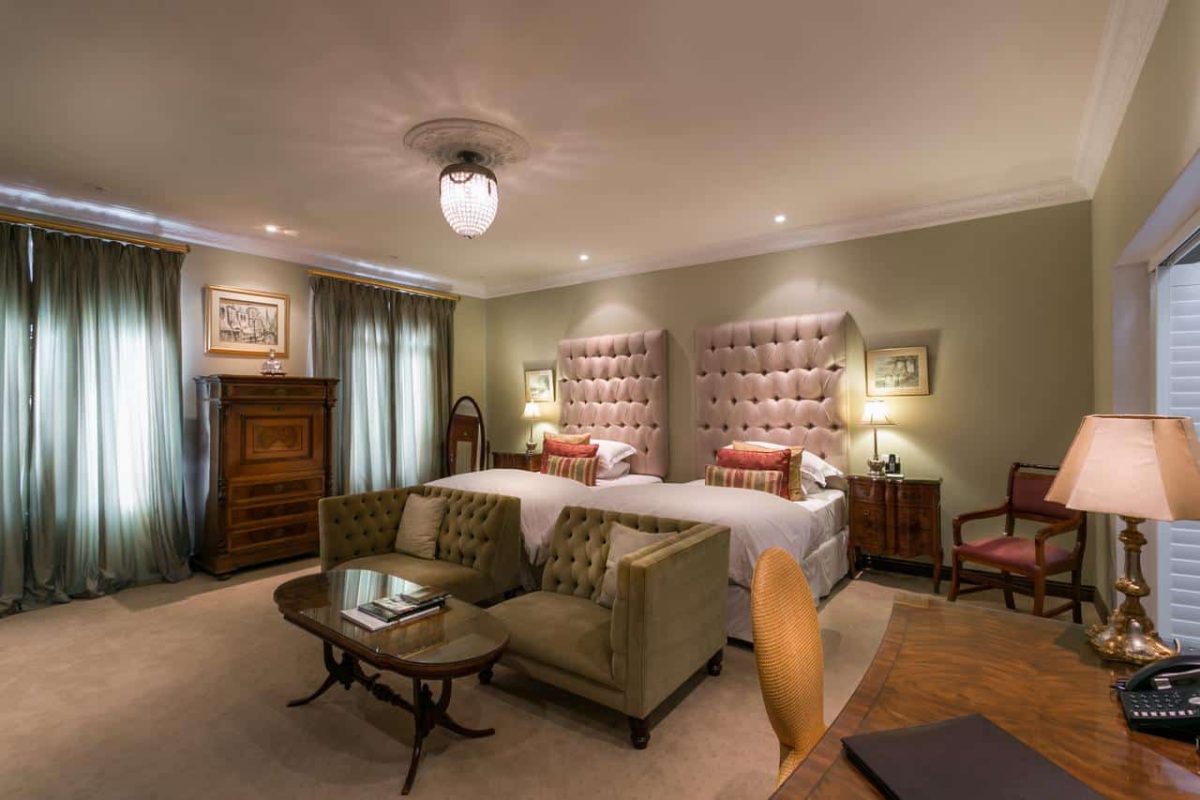 Courtyard Suites
These 12 newly refurbished Courtyard Suites are so called as the U shape of the Palladian buildings form an elegant courtyard graced by a formal garden. These Suites are all individually decorated, 60sqm suites with beautiful hand-painted techniques, high corniced ceilings, sumptuous fabrics and custom made classical furniture. The spacious bathrooms are fully equipped with granite vanities, large separate showers and baths. Working fireplaces enhance the romanticism of the suites.
Villa Suites
Unlike the Courtyard Suites, the 84sqm Villa Suites relate to some aspects of South African history and honour such distinguished men and women as Emily Hobhouse, Jan Smuts, Nelson Mandela, Harry Oppenheimer and Mahatma Gandhi.
Three of the suites have balconies, the others open onto an oak-shaded terrace. Some have guest cloakrooms, all but one have separate lounges, and all are equipped with double basins, bidets, separate showers and jet baths, towel warmers, as well as under-tile floor heating in the bathrooms and all with working fireplaces.
Tree House Studio
Named for its positioning in the treetop canopy, this two bedroom family suite is the latest addition to the Fairlawns offering. With its state of the art kitchen, lounge and dining room, this suite is ideally suited to longer family stays.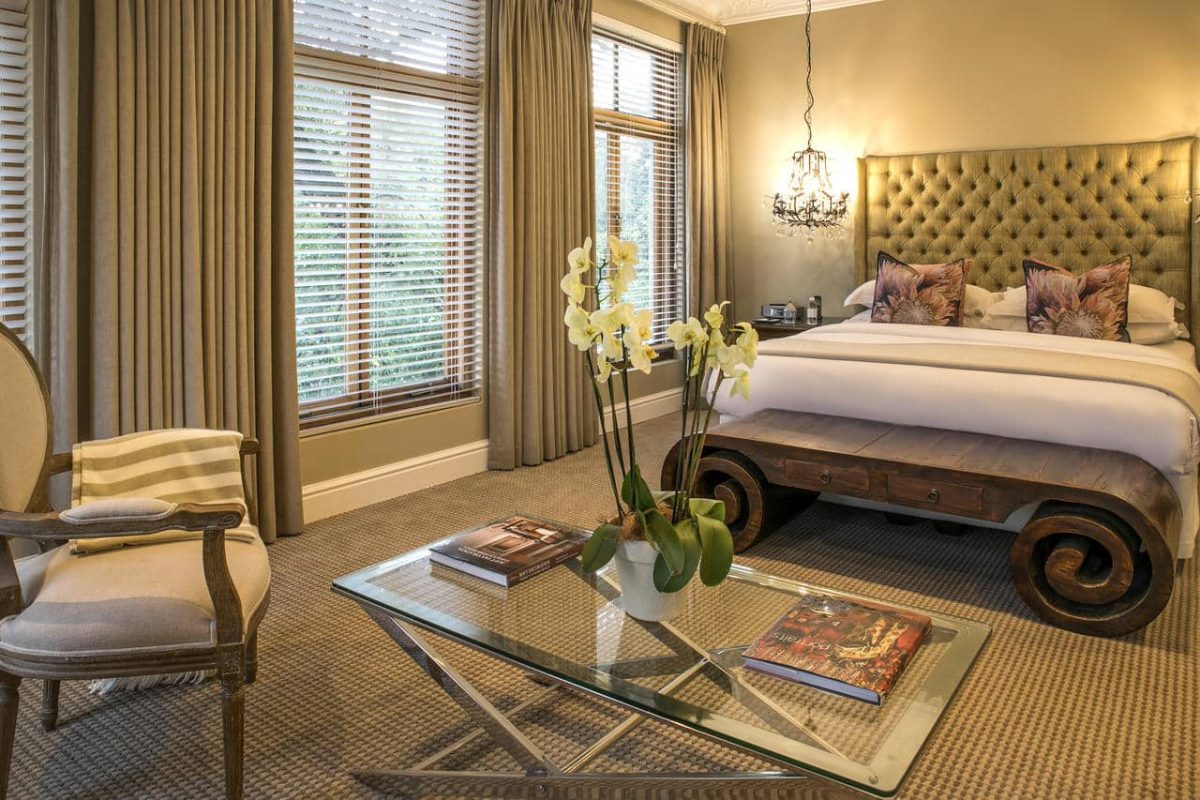 Maison Spa Suite
Previously known as the Presidential Suite, this elegant 240m2 residence comprising 3 bedrooms, a study, a kitchenette, guest cloakroom, dining room and lounge, as well as a separate private entrance. The main bedroom boasts a huge bathroom with a 1.8m diameter jet bath, steam shower, separate toilet and bidet, large walk in closet. There is a balcony overlooking the gardens and pool as well as a juliett balcony in the second bedroom. Ideal for families or dignitaries travelling with staff or wishing to entertain privately.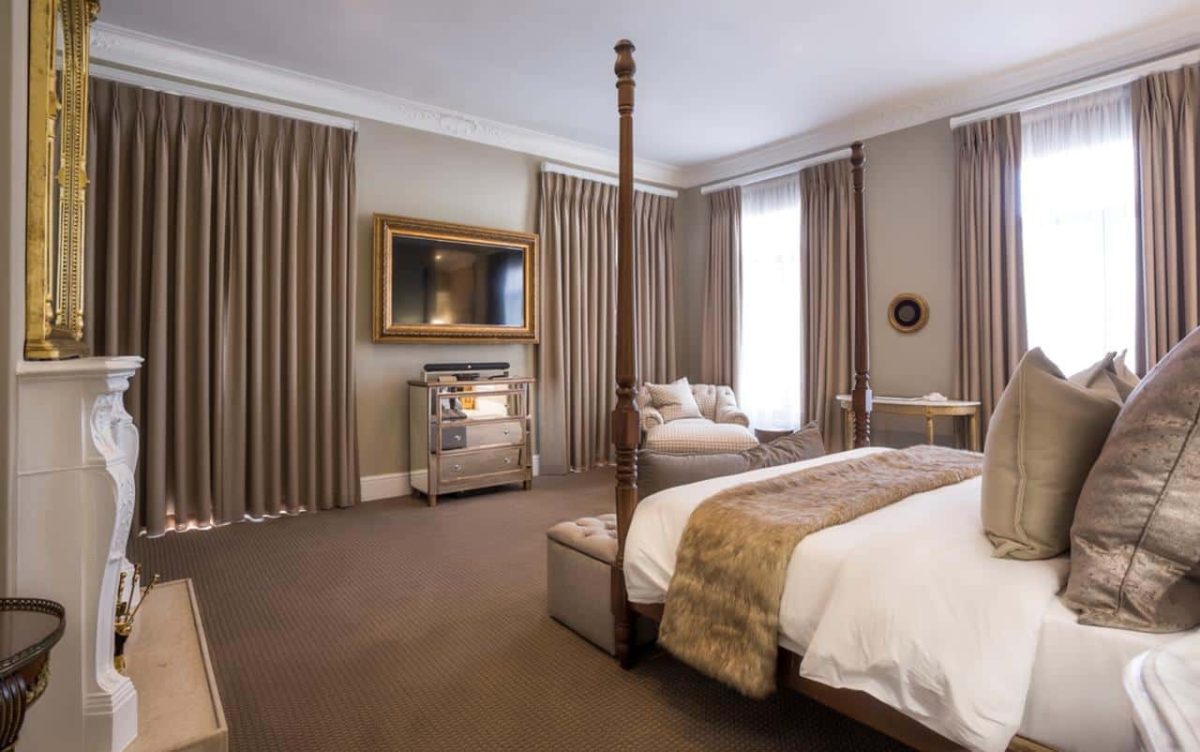 Villa Moji
Previously known as Maison de Ville, this private villa residence is one of the most beautiful, romantic and exclusive private hotel villas in Johannesburg.
Historical touches, fine art collection, Persian carpets and moulded fireplaces set the mood with glass doorways opening from the three suites onto the private gardens, heated swimming pool, alfresco dining room and lounge, the perfect setting to enjoy the sunsets and fine Johannesburg climate .
With all the luxuries and services of the hotel this magnificent private villa, your home away from home, once you have checked in you will not want to check out.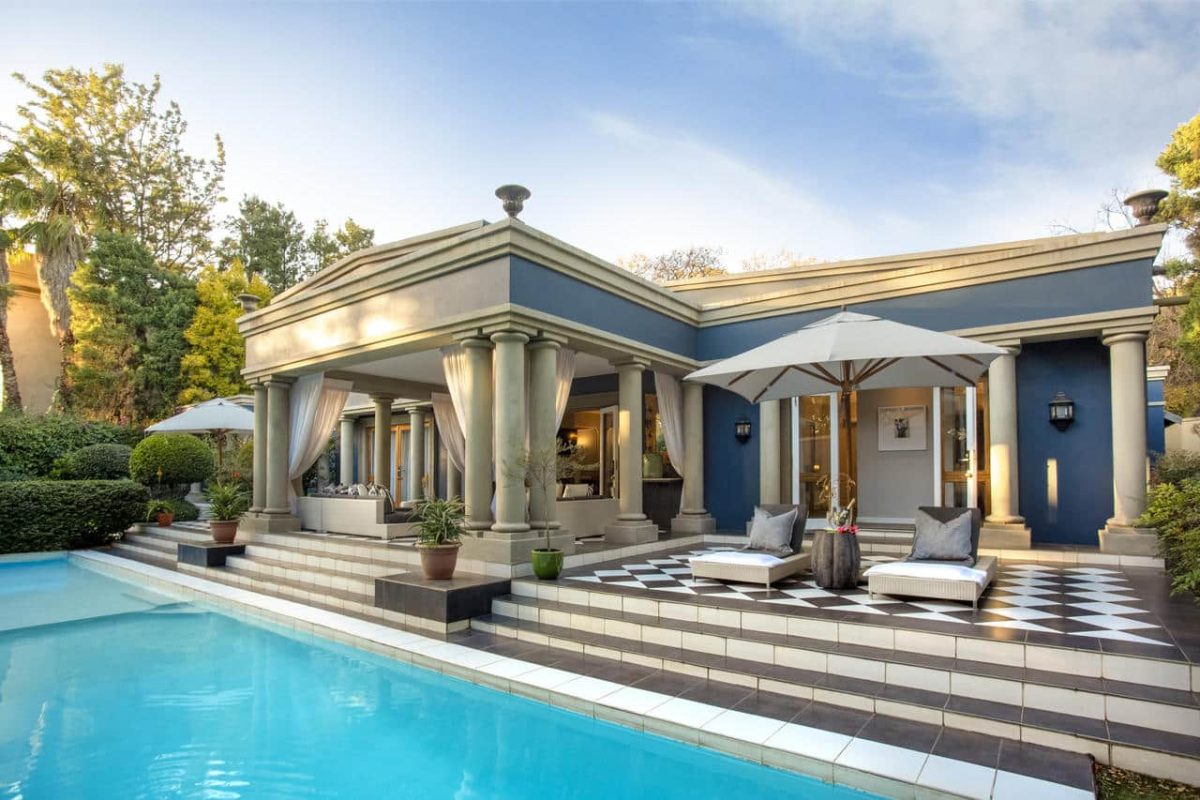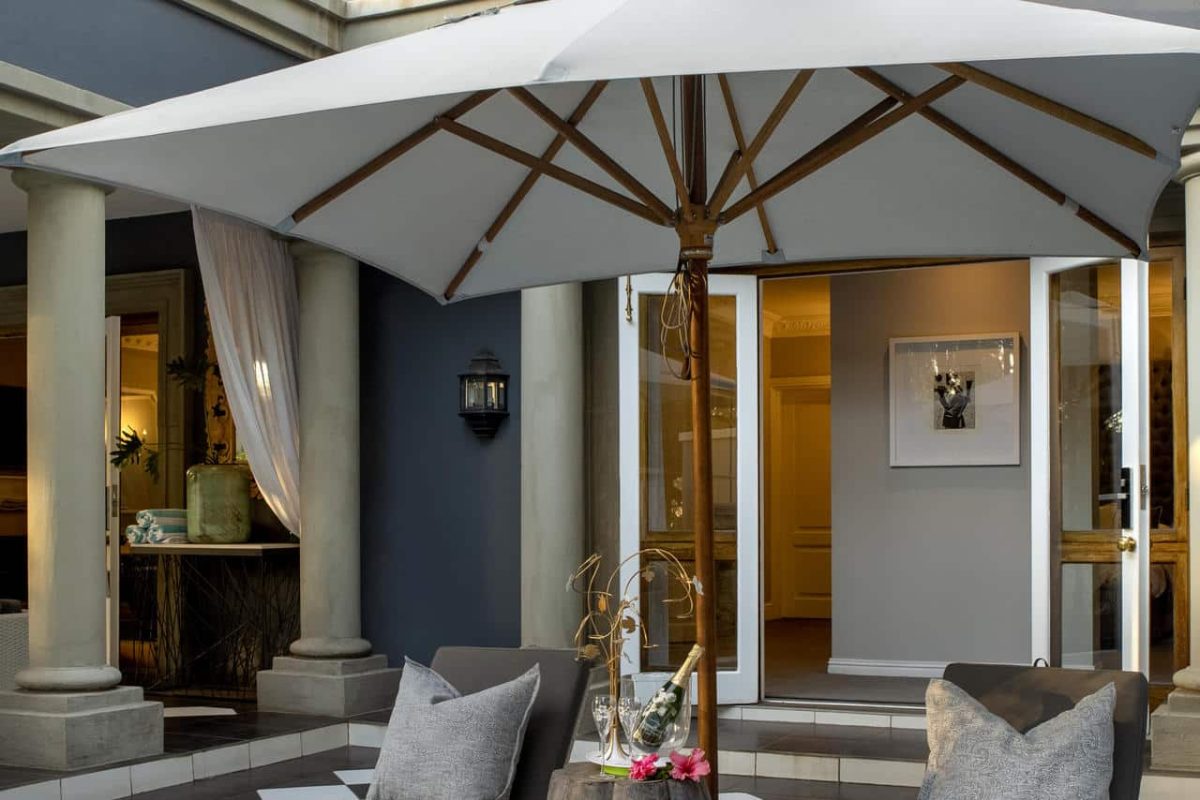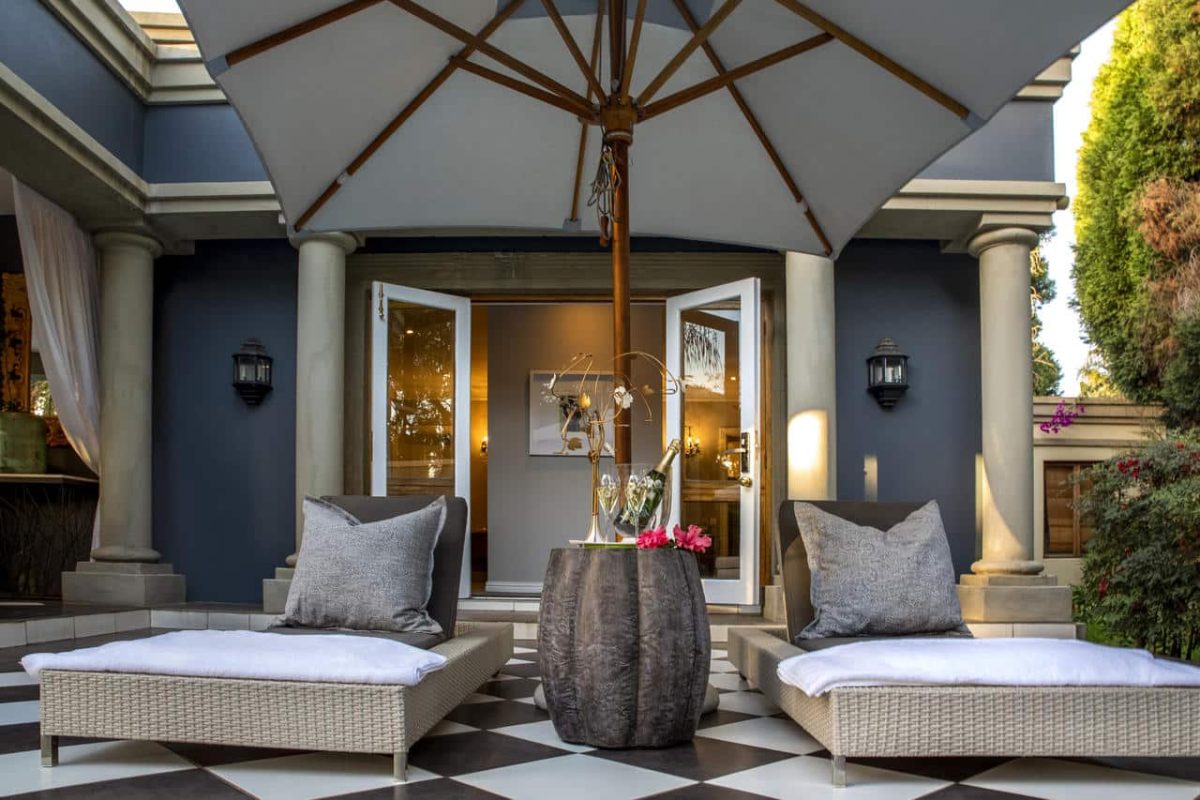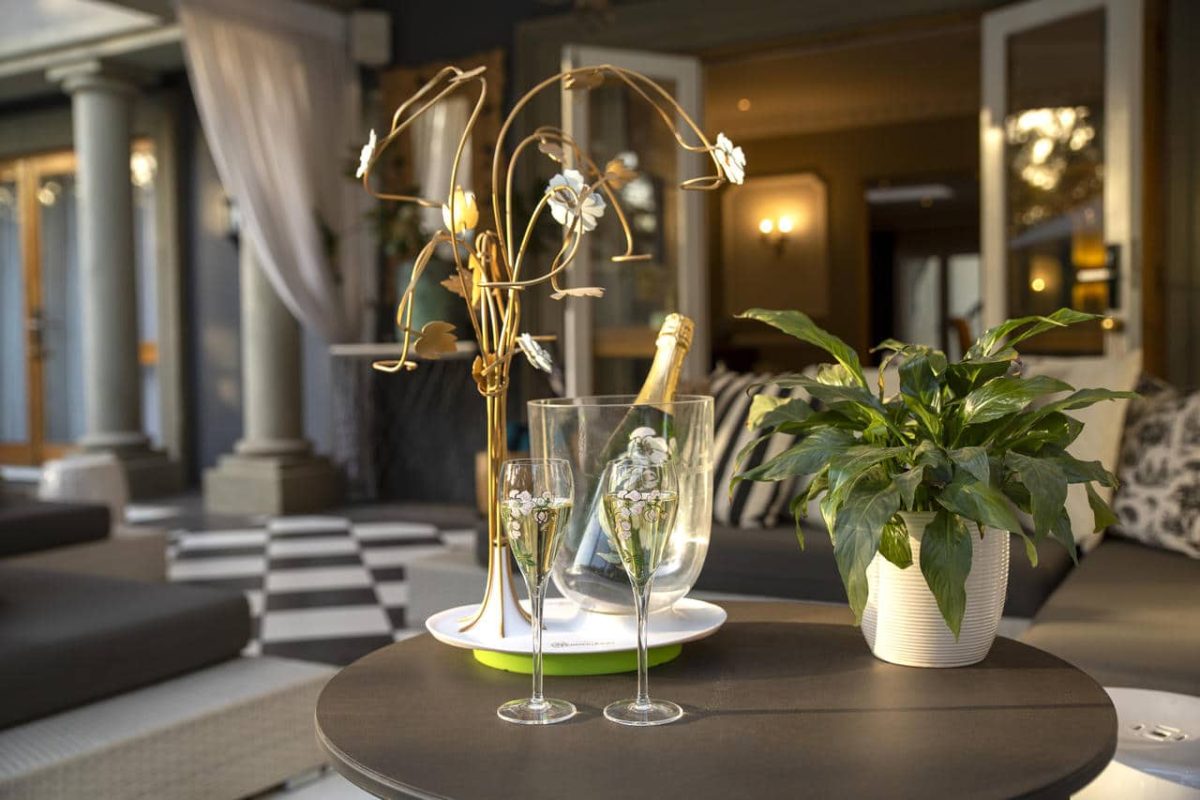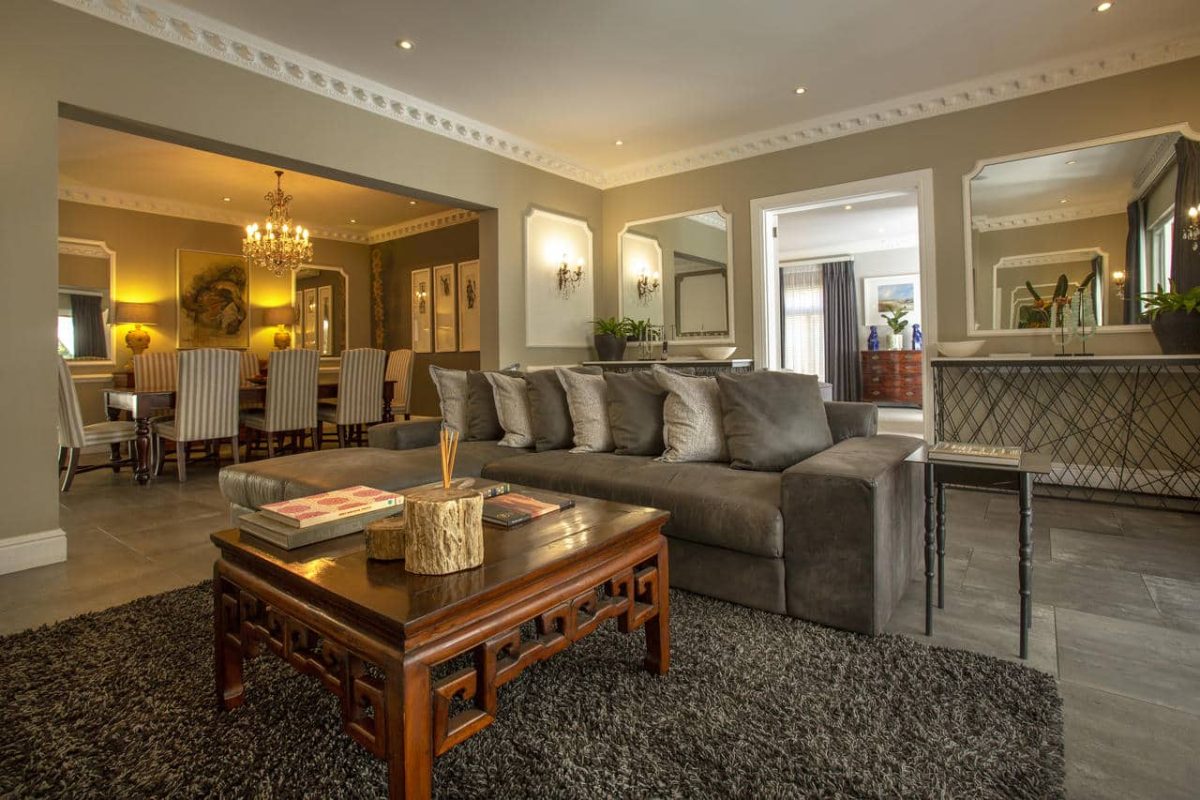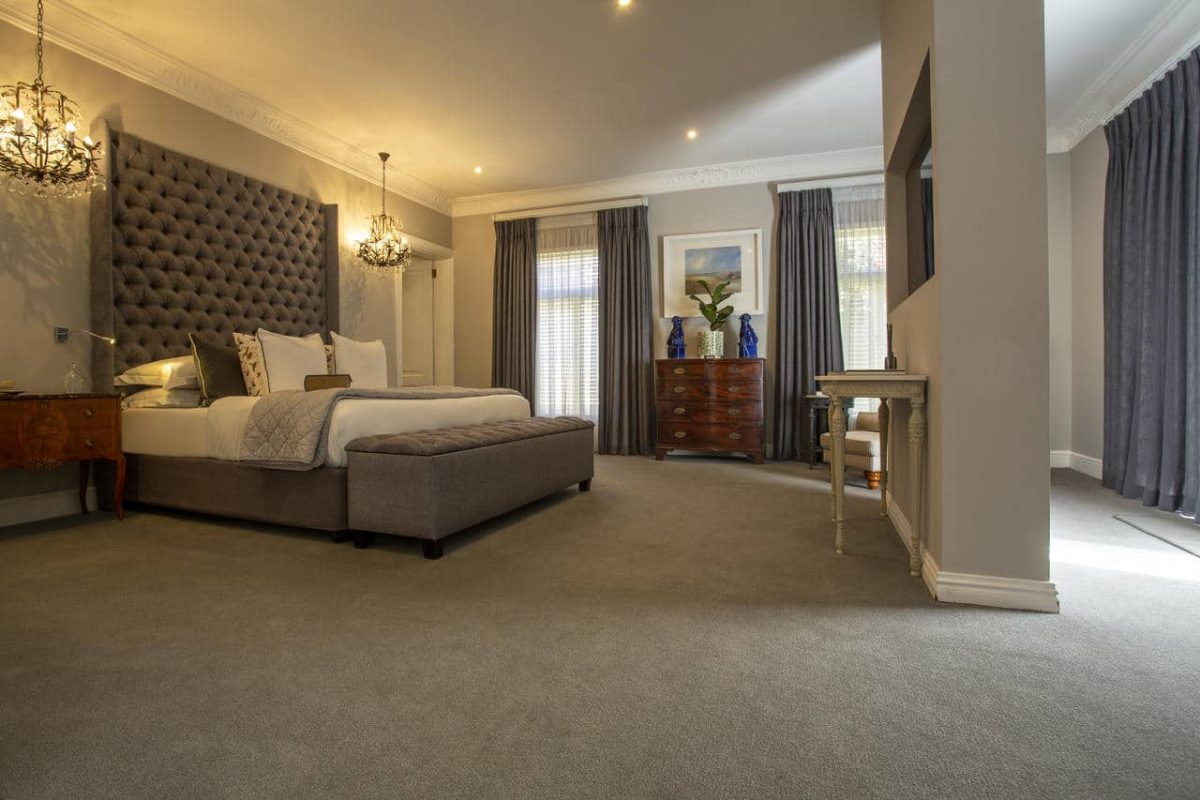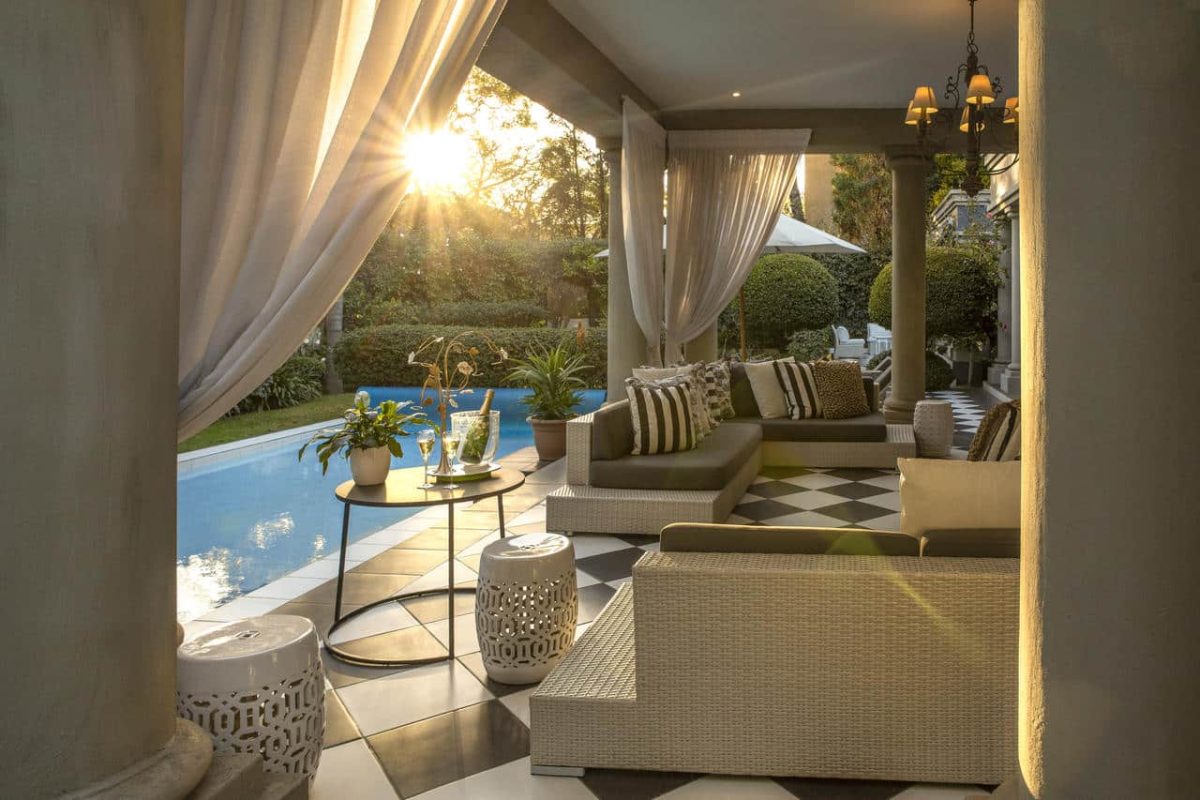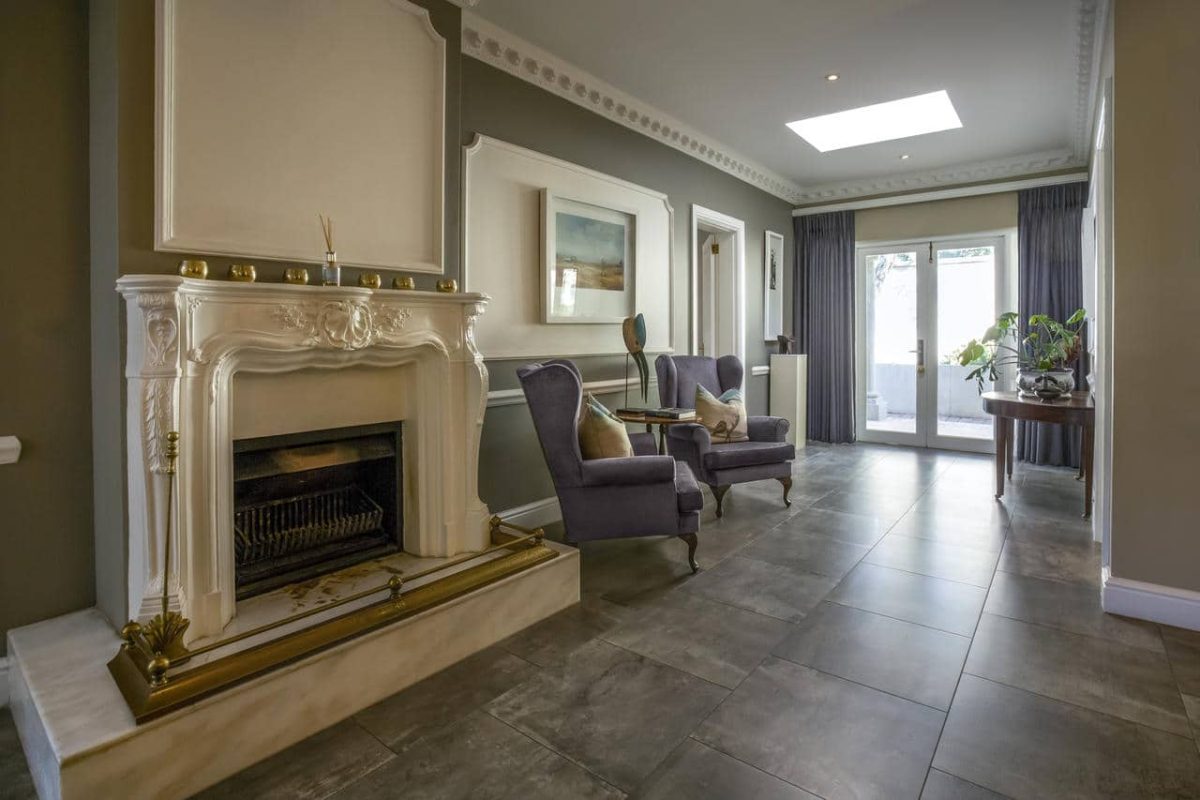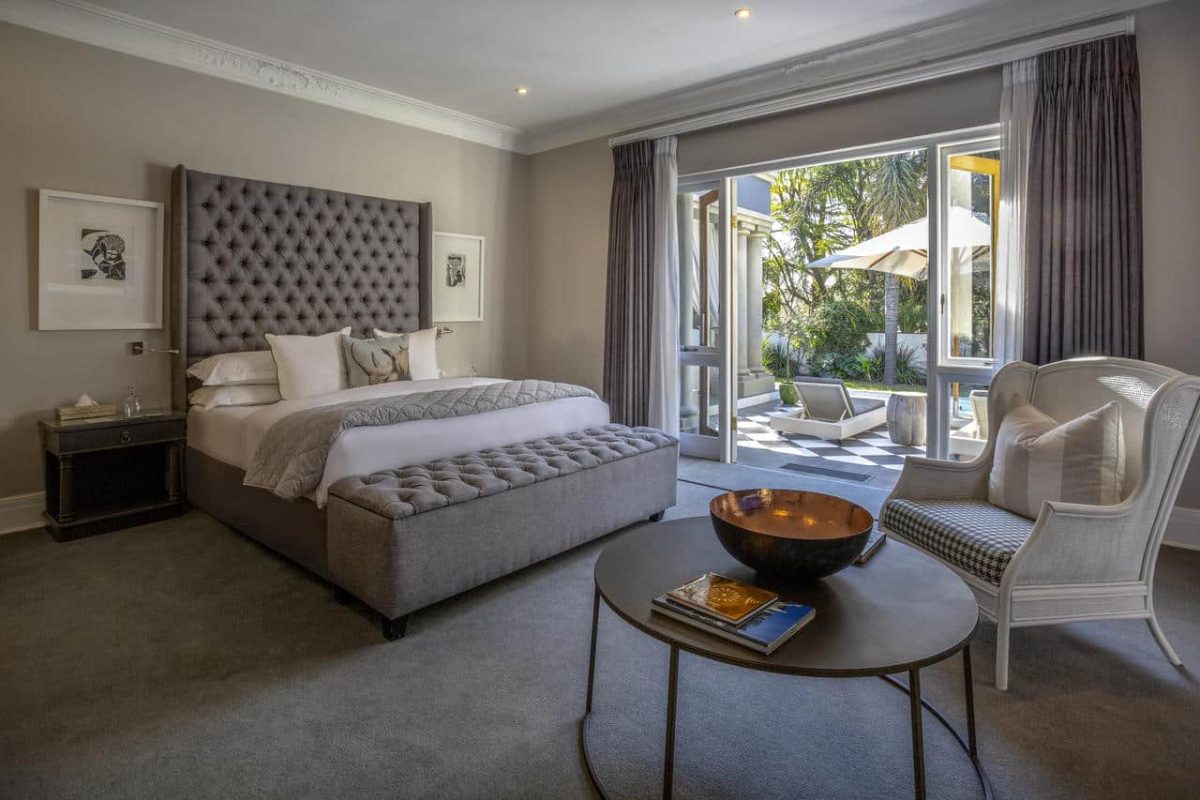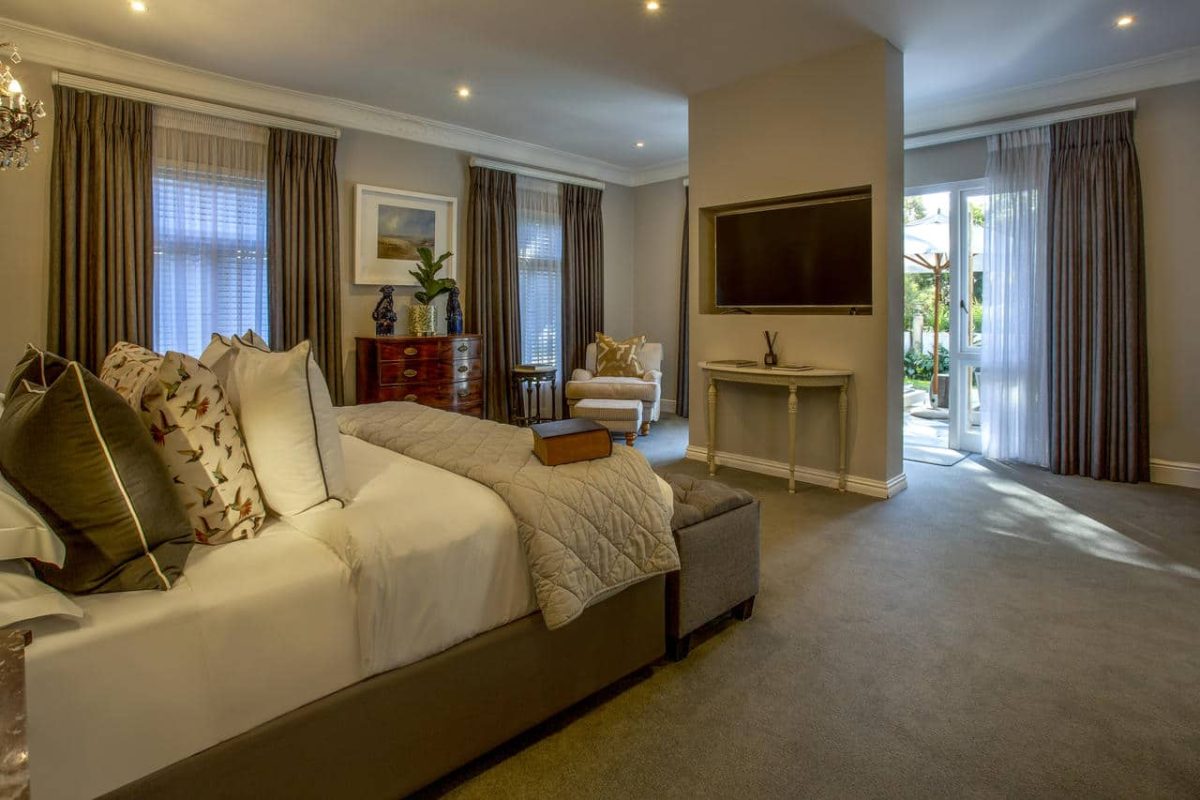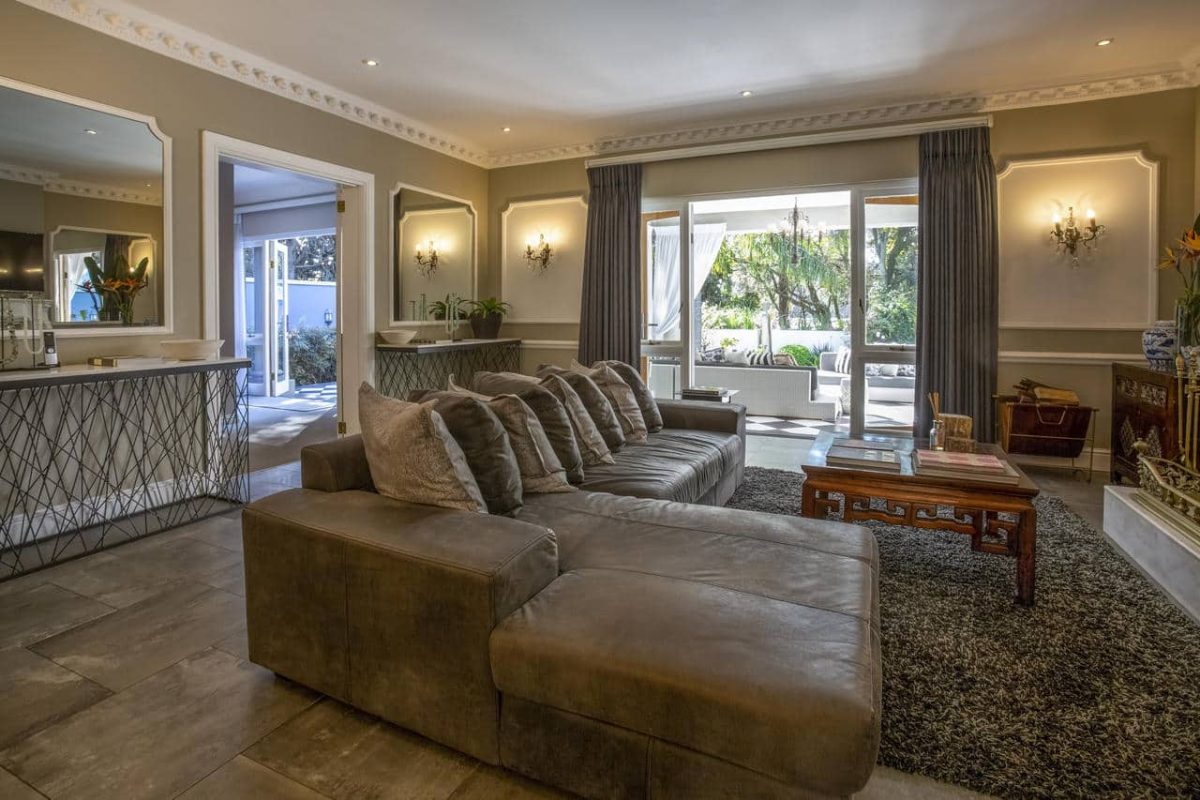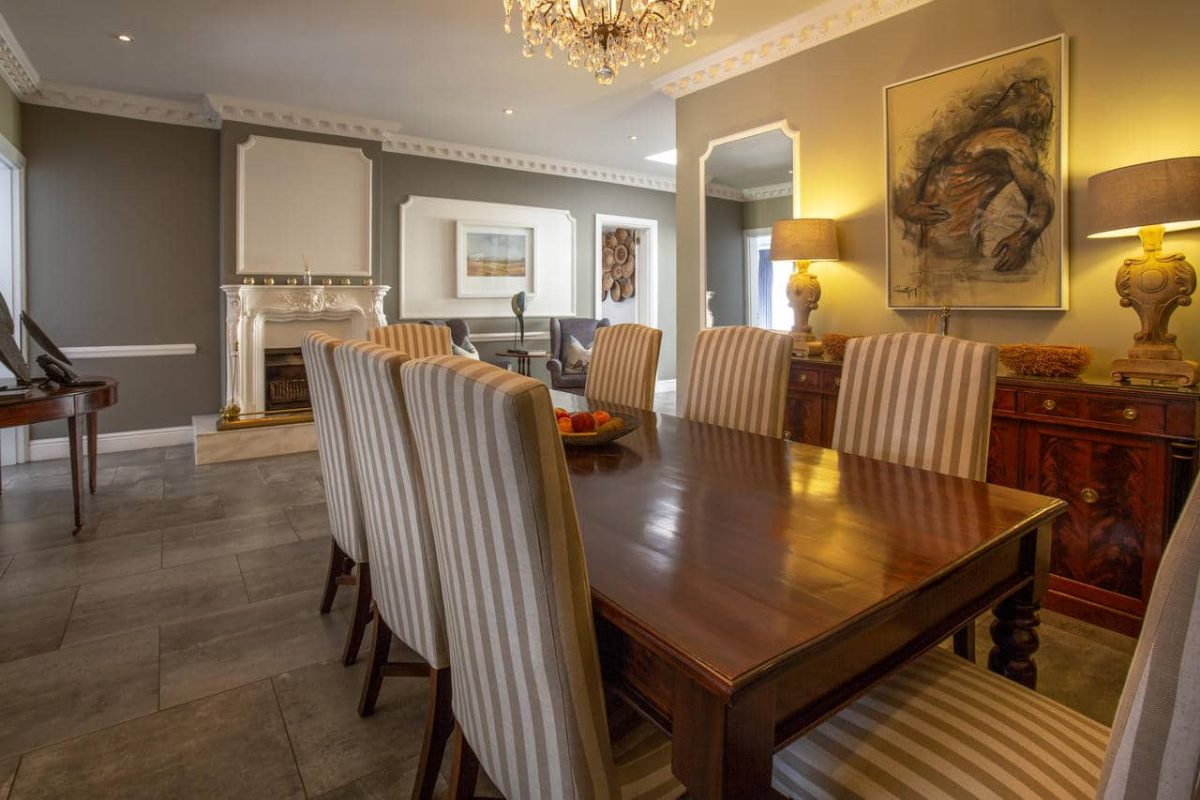 Special offers
Summer Break Special
Grand Chateau Suites from R 2850.00 per suite, per night, including Breakfast
Book your stay at Fairlawns Boutique Hotel & Spa and receive a discounted rate for the Grand Chateau Suites from R 2,850.00 per suite, per night, including breakfast.
Winter Special
Grand Chateau Suites from R 2999.00 including full English Breakfast
Book your  stay at the newly refurbished Fairlawns Boutique Hotel & Spa in winter 2017 and receive a discounted rate for the Grand Chateau Suites from R 2,999.00 including full English Breakfast.