Discover Botswana safari
With this relaxing 9 nights safari you visit three prime safari areas – the elephant-studded Kwando concession in the Linyanti Swamps, the beautiful Okavango Delta where you stay at a mixed activity camp offering a range of activities year round and ending with the Nxai Pan Camp.
PRICING FROM
$ 7,690 (Pps)
Overview
This relaxing short Discover Botswana safari doesn't have you flying endlessly from one lodge to the next. You spend a relaxing 9 nights in three prime safari areas. The elephant-studded Kwando concession in the Linyanti Swamps. The beautiful Okavango Delta and ending with the Nxai Pan.
You first fly from Maun into Kwando Lebala Camp (or Lagoon Camp if you prefer) for three nights in the Kwando concession of the Linyanti Swamps, west of Chobe National Park. Next you fly into the Okavango Delta for three nights at Kwando Kwara Camp. Where you enjoy the varied safari activities for which it is famous – game drives, game walks, mokoro excursions, boating, birding in the Godikwe heronry.
Your final destination is Nxai Pan for three nights. Nxai Pan is part of the awe-inspiring Makgadikgadi pans area of the Kalahari Desert. If you prefer, you can change your final destination to the Kalahari Desert....
With this Discover Botswana safari you can choose between Kwando Camp or Ker & Downey camps.
Accommodation at a glance :
Kwando Lebala Camp (Linyanti Swamps) - 3 nights
Kwando Kwara Camp (Okavango Delta) - 3 nights
Kwando Nxai Camp (Kalahari Desert or Kwando Tau Pan if you prefer) - 3 nights
OR
Dinaka Camp (Kalahari Desert) - 3 nights
Kanana Camp (Okavango Delta)- 3 nights
Okuti Camp (Moremi Game Reserve) - 3 nights
Tailor-made Options:
If you wish to end in Kasane, there would be an extra cost. This allows you to connect by road to Victoria Falls. If you prefer this option, we change the safari route to end with the Linyanti Swamps, flying time is minimized.
Please contact us for a quotation.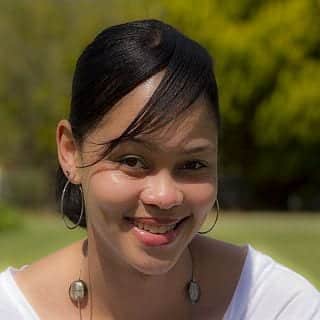 Natasha Jantjies
Africa Travel Specialist
Our experienced band of Safari Planners can create a bespoke plan for you. More enriching, more restorative and making more of a difference. Discover how working with a specialist adds value to your African adventure.
Discover Botswana safari at a glance
Hi I'm Madelyn, I'm here to help you plan your ideal holiday experience
An idea of price
All our itineraries are merely samples of what we can arrange. Virtually every trip is tailor-made for you. The exact price of our sample itineraries depends on the time of year and accommodation used. This is merely a guideline.
It excludes regional flights to the start and end of the itinerary (as these may vary depending on where you fly into Africa). But it includes an estimate of any flights WITHIN the itinerary. Contact us for a quote including any regional flights needed.
Pared Back
If you like this sample itinerary, we can do something similar for a lower price, using different accommodation
Red Carpet
If you like this sample itinerary, we can roll out the red carpet by using different accommodation
Pared Back
If you like this sample itinerary, we can do something similar for a lower price, using different accommodation
Red Carpet
If you like this sample itinerary, we can roll out the red carpet by using different accommodation
Pared Back
If you like this sample itinerary, we can do something similar for a lower price, using different accommodation
Red Carpet
If you like this sample itinerary, we can roll out the red carpet by using different accommodation
Pared Back
If you like this sample itinerary, we can do something similar for a lower price, using different accommodation
Red Carpet
If you like this sample itinerary, we can roll out the red carpet by using different accommodation
Selected accommodation for this tour