Vakona Forest Lodge
CEDARBERG RATING
Comfortable
Overview
The lovely Vakona Forest Lodge lies 8 kilometres from Andasibe (Périnet), between Andasibe and the Mantadia National Park in Eastern Madagascar.
The charming main building has been designed around an octagonal reception area (common in Malagasy architecture) with a lounge, bar and restaurant with a huge fireplace in the middle to keep the airy space warm in winter. There's also a small library. Outside you can relax on the veranda overlooking the forest and lake or around the large central swimming pool .
The sounds of the forest are amazing here - the lodge is set among trees, on the banks of a small river that runs into a lake. Quiet and peaceful with lots of birds and within earshot of the Indri's haunting call, this is the perfect place to relax.
We recommend a couple of nights as you can visit both the nearby reserves of Andasibe and Mantadia from here. Activities at Vakona Forest Lodge include canoeing, horse riding, swimming, bowls, table tennis and billiards and there is a playing field for children. The hotel also has its own small wildlife reserve as well as  'lemur island' with habituated black and white lemurs and brown lemurs which are very relaxed, jumping onto your shoulders without the slightest hesitation.
Vakona Forest Lodge gallery
Vakona Forest Lodge on the map
Rooms
28 Malagasy bungalows are scattered through a tropical garden of palm trees and bougainvillea. All are very simply furnished with tea/coffee facilities, a third bed in a small alcove area, bathroom with shower and heating for the winter months. These include 10 family bungalows with a mezzanine level for kids as well as 7 three-bedroomed bungalows for larger families. Each has an en suite shower room, mosquito nets, heating, safe and minibar. Outside there is a furnished veranda with chairs offering an alfresco sitting area.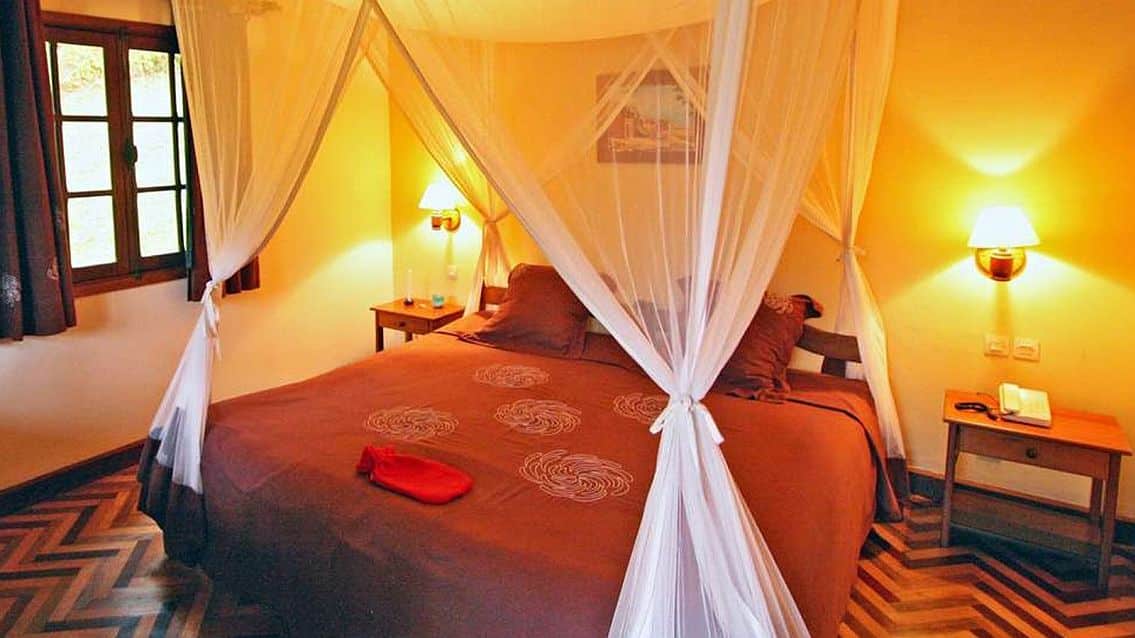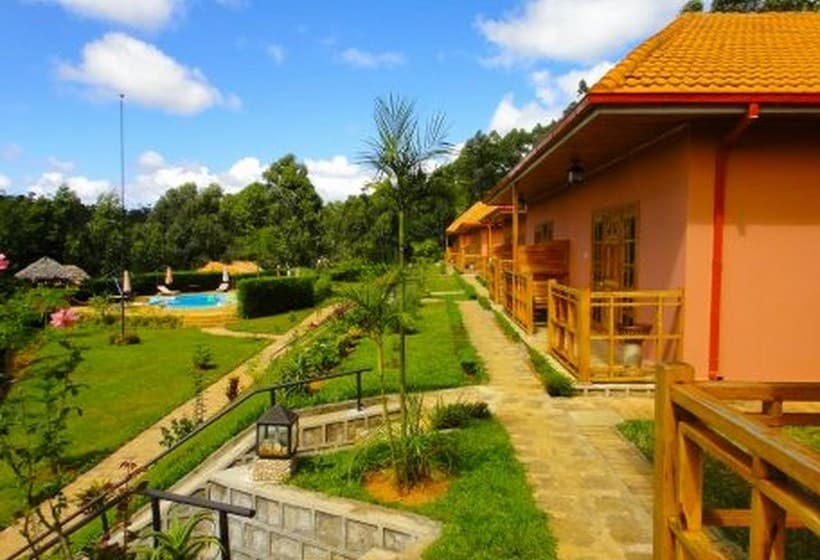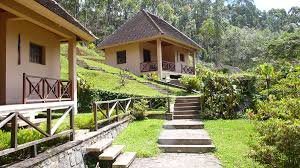 Beyond beautiful
"The kids loved the Vakona Lodge and Lemur Island with the stop at the reptiles on the way. The grey tsingy was fascinating and, of course, the island was beyond beautiful. "
Family Suitability
Family-friendly all ages
Malaria Rating
Malarial area year-round