Overview
Thanda Tented Camp lies on Thanda Private Game Reserve in northern KwaZulu Natal. This is the bush as nature intended: open, inviting, unconstrained. So if you're the kind of person who values the genuine over the glorified and reality over riches, this is where you want to be. However Thanda Tented Camp does not compromise on luxury or service – adding rugged refinement to its authentic safari experience.
Accommodation
Perched on a hill, it offers 15 spacious and well-appointed tents, decorated in a colonial style with four poster beds, teak furniture and campaign chairs. Each has a private sun deck and canvas en suite bathroom. Generator power allows you to charge camera batteries and phones in the tents. However lighting is consciously kept to a minimum and the safari ambience is enhanced by flickering firelight from the boma and warm paraffin lanterns to guide you to your tent.
The Jabula suite is very special - a bedroom with king sized bed and separate lounge area, ideal for honeymoons, anniversaries, perhaps a family or those seeking an extra little something...The highlight is the outdoor shower and plunge pool with its view spanning over the whole reserve.
The camp's shared areas include a lounge area, intimate dining tent, long rimflow pool with stunning bushveld views and sun loungers and a new boma – all decorated in rustic natural shades to complement the rich, warm hues of the African sunset. Spa treatments using Africology products are available in the privacy of your tent. To deter wild animals, there is a partial electrified fence along the perimeter. The lodge accepts children from 6 years old with extra stretcher beds placed in the spacious tents.
Thanda Tented Camp offers a relaxed and real safari experience with unparalleled closeness to the bush and its sounds; jaw-dropping scenery and unspoilt views of millions of stars.
Thanda Tented Camp gallery
Thanda Tented Camp on the map
Rooms
King/Twin Standard Tent
Each tent has an open plan bedroom with en-suite bathroom with an indoor and/or outdoor shower, as well as a wooden viewing deck.
9 twin bed tents and 5 permanent double tents are available.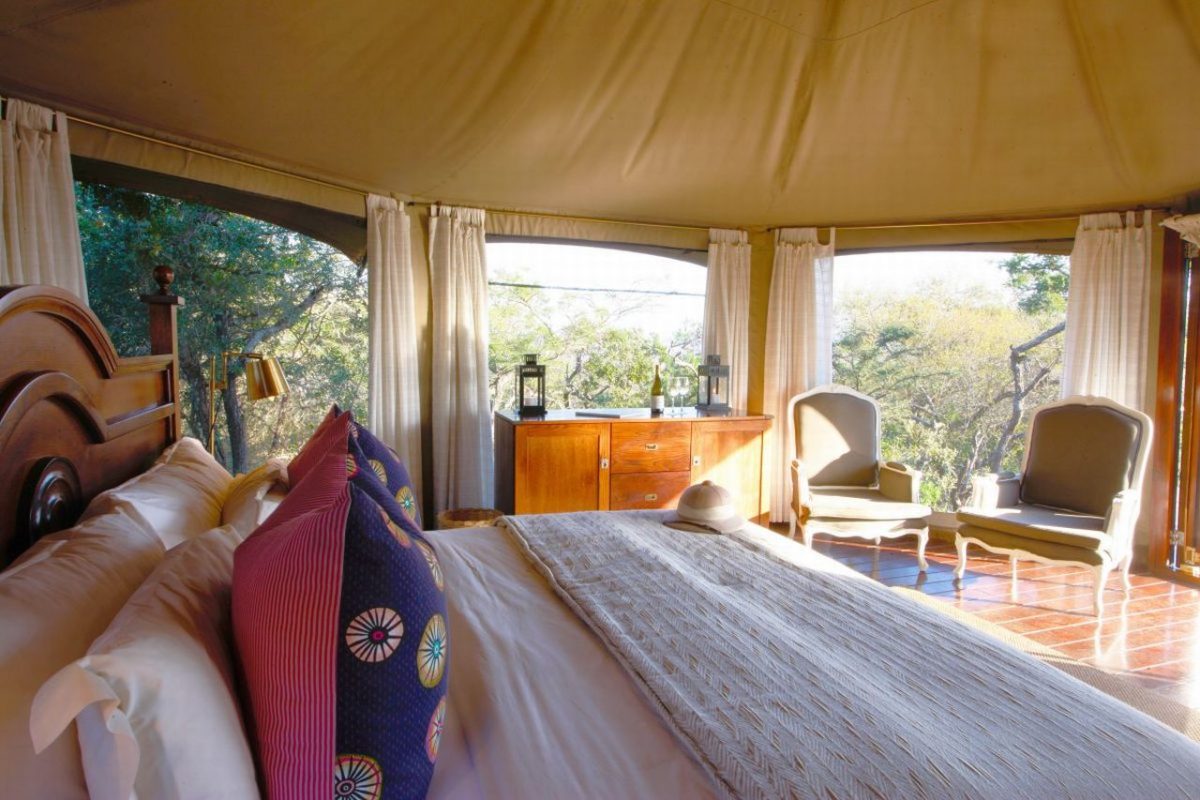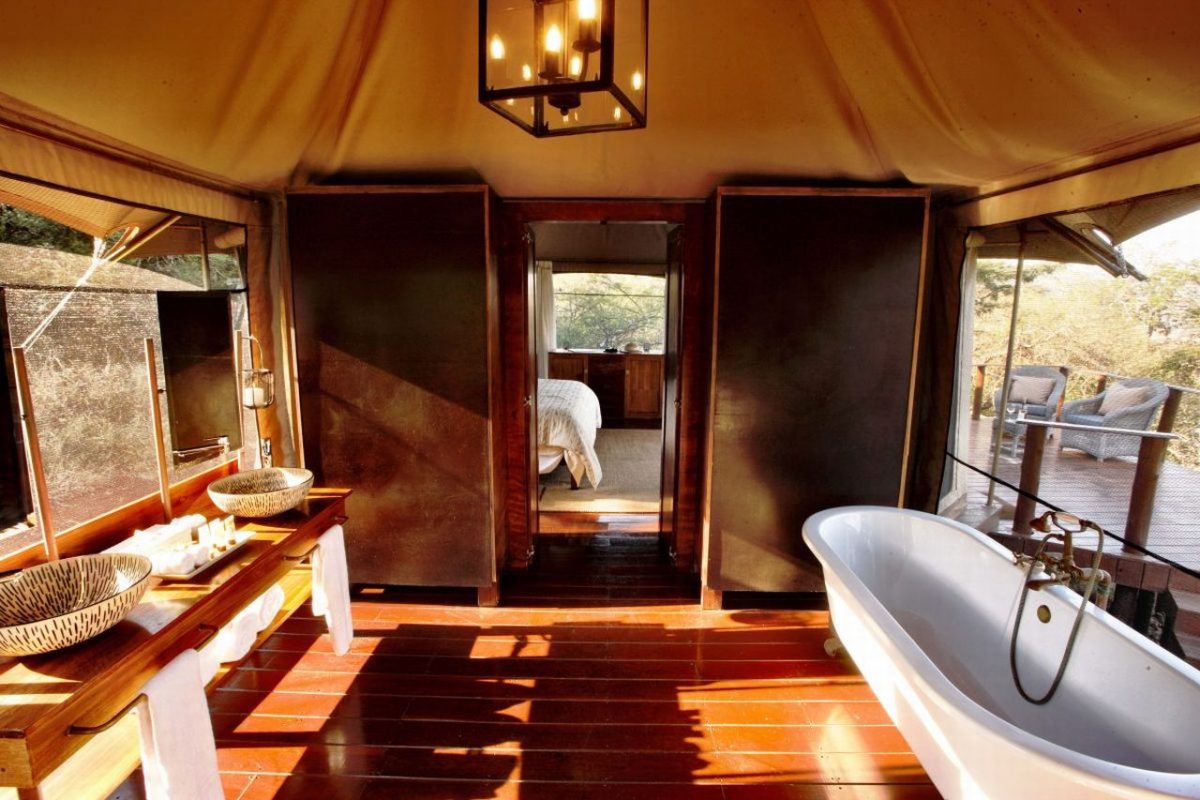 Jabula Tent
The Jabula tent offers a sophisticated mix of romance, privacy and refined comfort in the heart of the African bush. The Jabula tent features a king-sized bed in a spacious bedroom and a comfortable separate lounge area for relaxation. A highlight of the tent is the outdoor shower and plunge pool which has spectacular panoramic views of the 14000-hectare reserve. It is non-electrified for a more rustic bush experience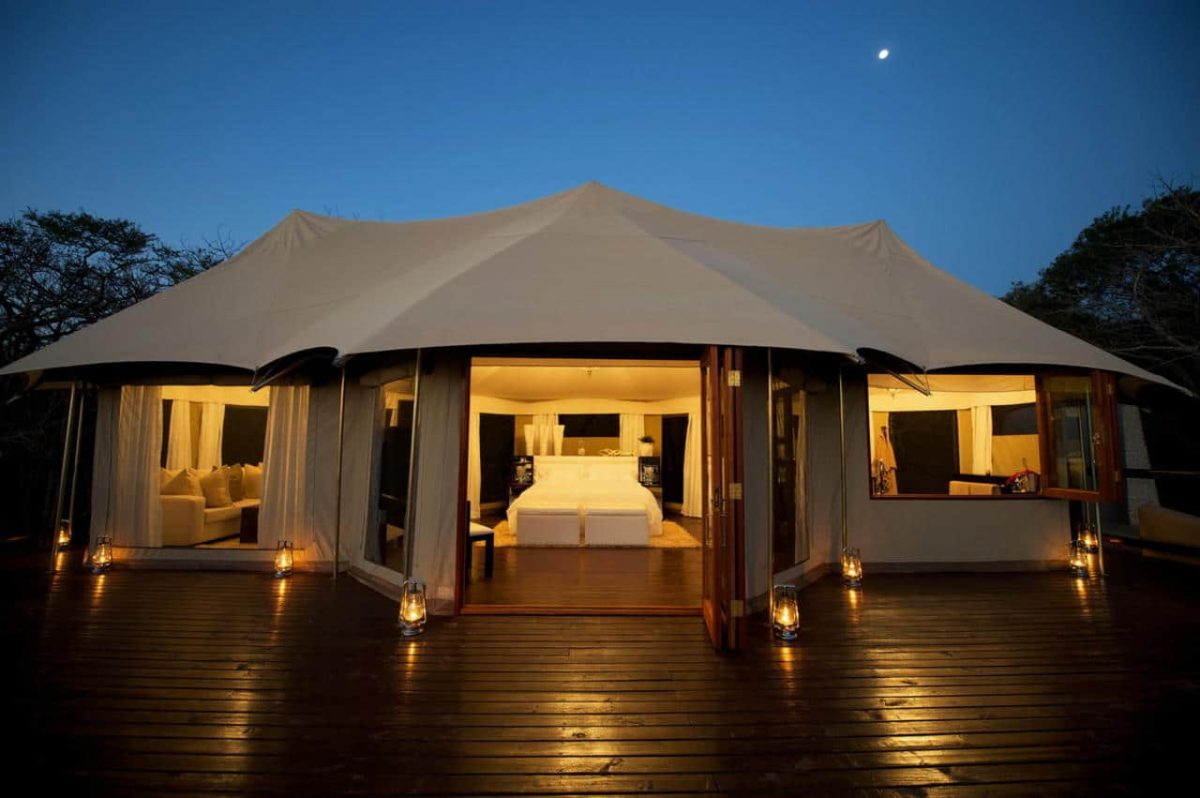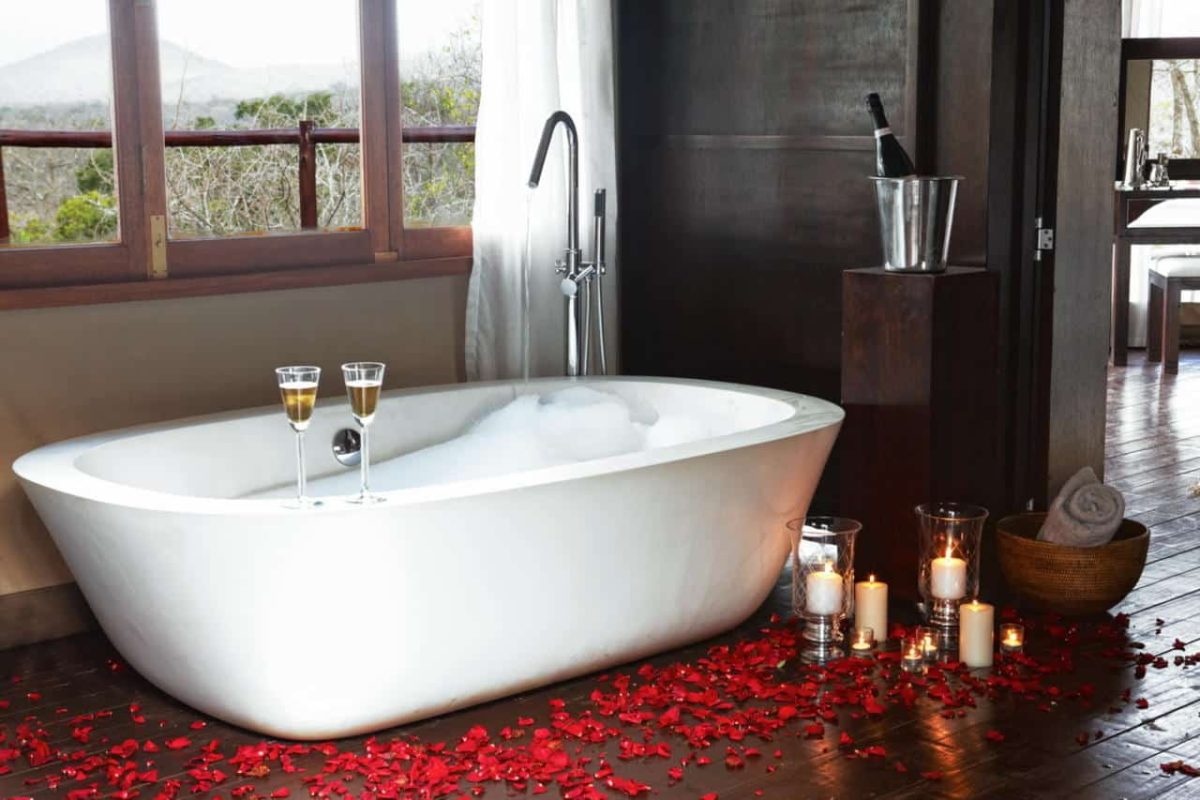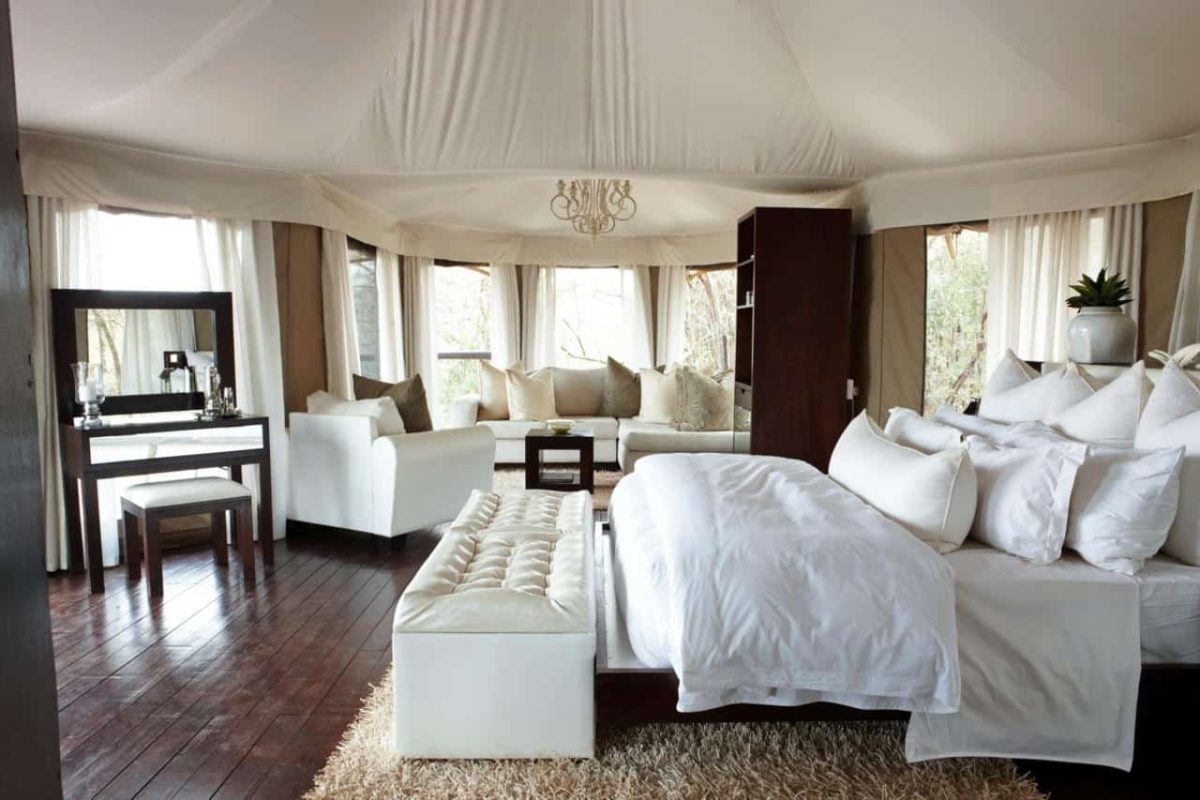 Thanda Tented Camp review by Peter Bates
Thanda Tented Camp is a very attractive tented camp that offers a good alternative to its sister lodge, the very chic Thanda Safari Lodge. Luxury tents have the minimum of electric lighting, but are comfortable and spacious. Had some great elephant and rhino sightings, and generally thought the guiding was excellent. Food was very good.
Accommodation was pretty spacious. 1 electric light in bathroom. Otherwise it's candles in glass lanterns
Fan but no air-conditioning  – so it will be hot in summer!
Thanda is on "sodic" soil which is very fragile. Hence they are VERY strict about off-roading. Needs to be confirmed sighting of a significant animal such as one of the 'Big Five'
Much of the reserve quite densely vegetated
Some might find the relative proximity of the N2 (sight and sound) somewhat troubling
Guiding was very good
Food was excellent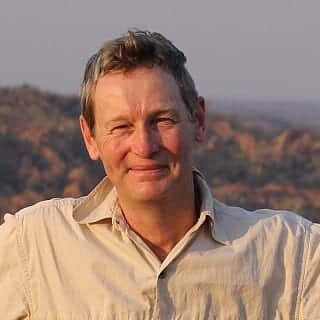 Includes
All meals & accommodation, local drinks and game activities
Family Suitability
Accepts older children
Malaria Rating
Low risk and/or seasonal malaria
See other options in this area