North Island
CEDARBERG RATING
Top of Class
Overview
North Island is an ethical and environmentally responsible boutique lodge
The ultimate in tropical luxury and intimacy
Witness and participate in conservation programmes including turtle monitoring
North Island is known for its enormous, glamorous but yet eco-friendly guest villas
Almost as many beaches as there are suites
Family-friendly
North Island in the Seychelles is a place of barefoot luxury for those seeking an unspoilt, spectacular tropical retreat. This multi award-winning boutique hotel is the definition of island luxury.
The exclusive 11 villa safari lodge on North Island is the fund-raising operation of a long-term 'Noah's Ark' conservation project. You can combine a superb island experience with witnessing, and participating in, this unique environmental rehabilitation process including turtle monitoring. Resident ecologists have returned North Island to its former pristine state and are conserving critically endangered species.
North Island lies just 15 minutes, or 32km, from the mainland by helicopter and is one of the Seychelles inner islands which are considered by many to be the most beautiful in the world. The island itself is about 2.5km long by 1km wide and has four main beaches at its four corners thus offering the perfect destination all year round.
Accommodation on North Island
The stunning comfort and style of the lodge is defined by natural materials: wooden decks, palm roofs, still ponds, tropical vegetation, sculpture gardens and inviting rooms in warm natural colours.
There are just 11 hand-crafted villas on the whole island, each a massive 450m², are located one of the island's pristine beaches. The philosophy behind them was that you could spread out and truly feel at home and not need to leave your villa if you wished. Each villa has a main bedroom and a second bedroom (available for children or teenagers). Alternatively this second bedroom can be converted in a study. All facilities that you could want are included namely air-conditioning, pukkah pukkah fans, retractable sliding doors to allow uninterrupted views, satellite television, DVD/CD system and internet access. The bathroom has a marble bath and two showers, one indoors and one outside. The private plunge pool, extensive wooden deck and covered 'sala' complete the picture.
A lounge, dining room and library, scenically located health spa and gym, world-class dive centre, and a rim-flow swimming pool are all built into a granitic outcrop. A sunset bar and restaurant are tucked away on the western beach of the island.
Activities on North Island
Low-impact and sustainable activities are offered at North Island: mountain-biking, guided walks, snorkelling, fly fishing, boating, sea kayaking, and scuba diving. Exploratory and guided walks with the resident ornithologist, visits to the Research Centre, slide shows and talks by researchers are also on offer. You have the chance to see the Hawksbill and Green turtles laying their eggs (in season) and to enjoy trips to nearby Silhouette Island. At the lodge there's also a gym, spa and salon.
The Spa is a place of natural beauty and sensual enjoyment. A well as an array of treatments, the aim at North Island to do design personalised holistic treatments to rejuvenate mind, body and soul. The spa therapists are available for consultation once you have settled in.
North Island is child friendly. Child-minding facilities and a range of child-orientated activities are available.
Dining at North Island
The very finest natural resources are lovingly prepared to create a stunning array of exotic dishes. There is no menu at North Island. The chef speaks to each guest to ascertain their likes and dislikes, explain the North Island food concept and then develops the menu around that. Your meals are complemented by an impressive wine cellar.
In conclusion, North Island has created a signature style that combines natural beauty with sheer luxury, a rare experience in harmony with the environment. It is thus an example of a sustainable ecologically-sensitive utilisation of a precious natural treasure.
Rooms
Presidential Villa
The 10 Presidential Villas are nestled discreetly in the lush tree-line along East Beach, each measure 450 square metres, giving guests enough room to spread out and enjoy a unique, private, island-style experience to the full. Each Villa has two en-suite bedrooms, a main bedroom and a second bedroom/lounge and study that can be converted into a private cinema. The fully retracting glass doors allow for uninterrupted views onto the sandy beach and turquoise sea in front of each Villa. The kitchenette and personalised private pantry leads off the lounge and dining area and a private plunge pool and outdoor sala are the finishing touches to this private sanctuary.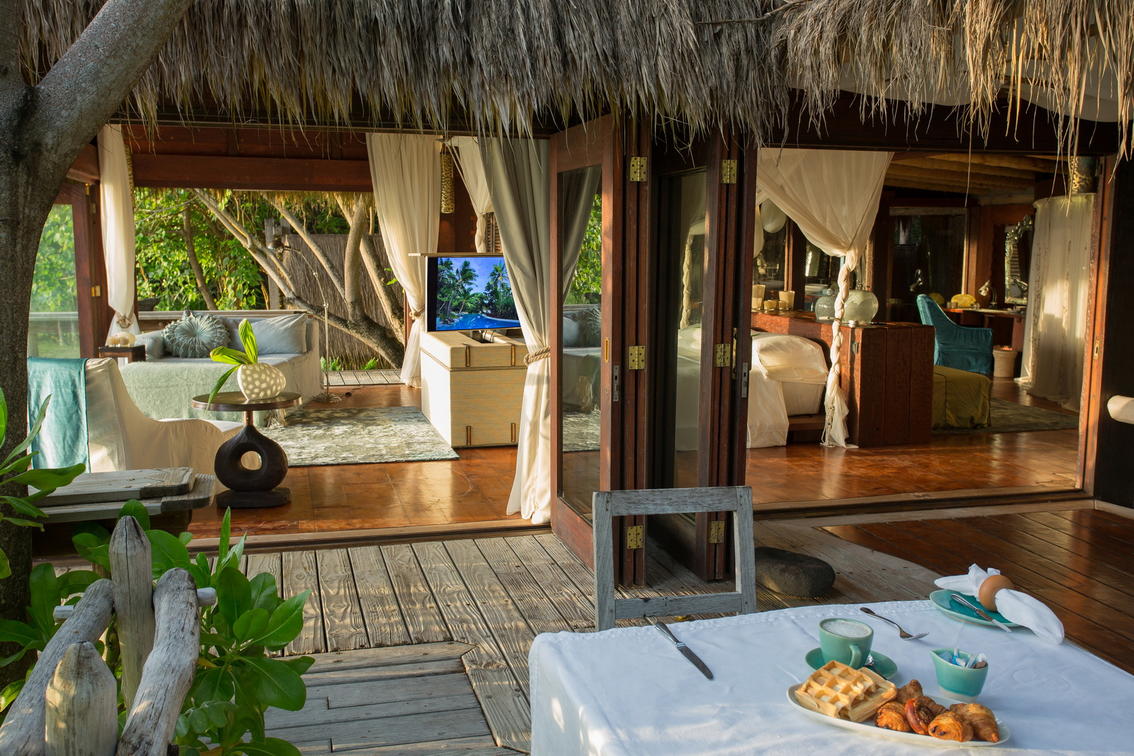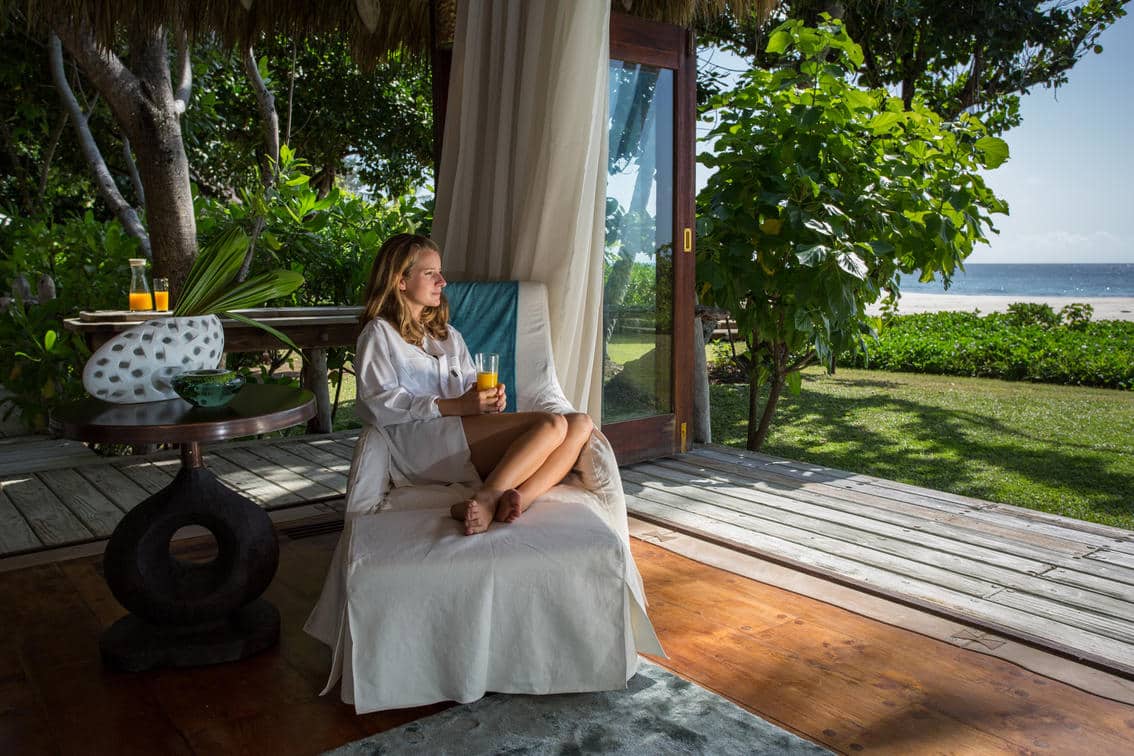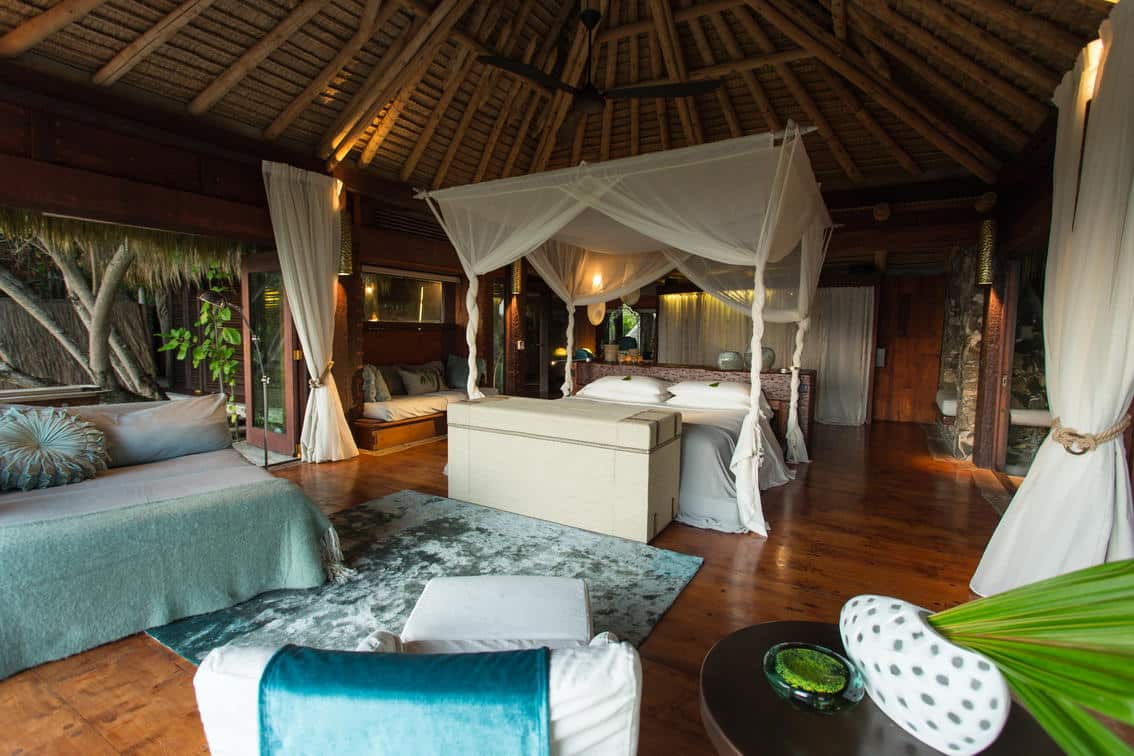 Villa North Island
Perched on a granite rock on a secluded stretch of powder-white beach on the northern side of Anse d'Est, Villa North Island spreads out across multiple tiered levels, measuring 750 square metres in total. With a private beach entry to the ocean and unobstructed ocean views, the Villa features several outdoor areas where guests can relax, including an outdoor 'reverie' lounge and a sunken sala with a stone fire-pit for spectacular sunset enjoyment. The main area includes a cinema lounge and study, while the bathroom features a 1.2 x 2 metre bath and outdoor shower, all with panoramic views. Villa North Island is the quintessence of luxury, romance and privacy.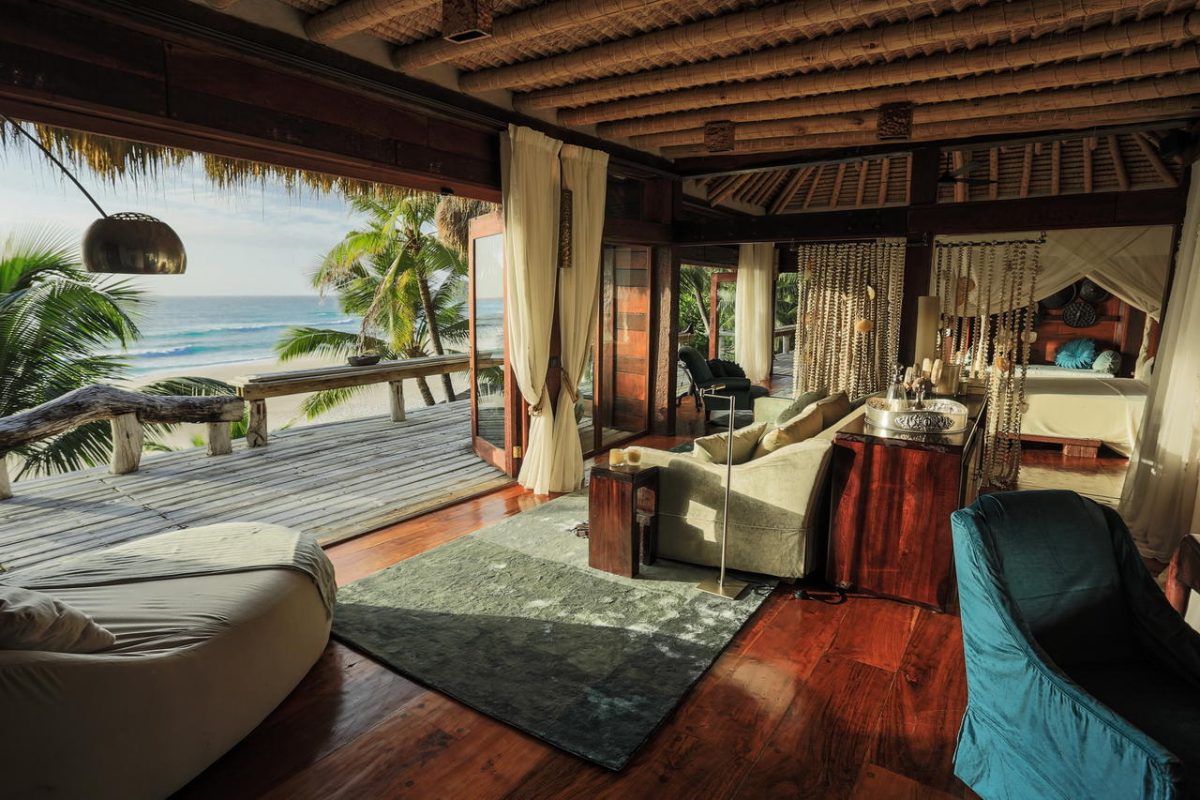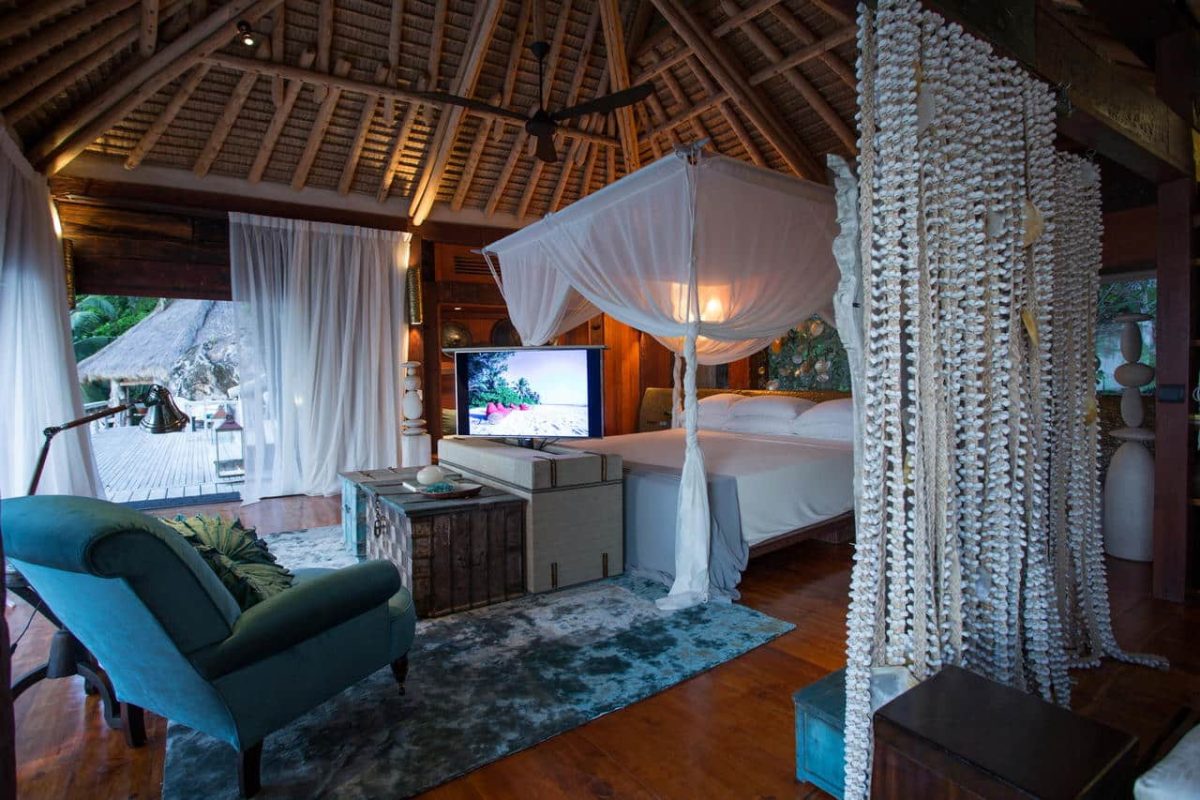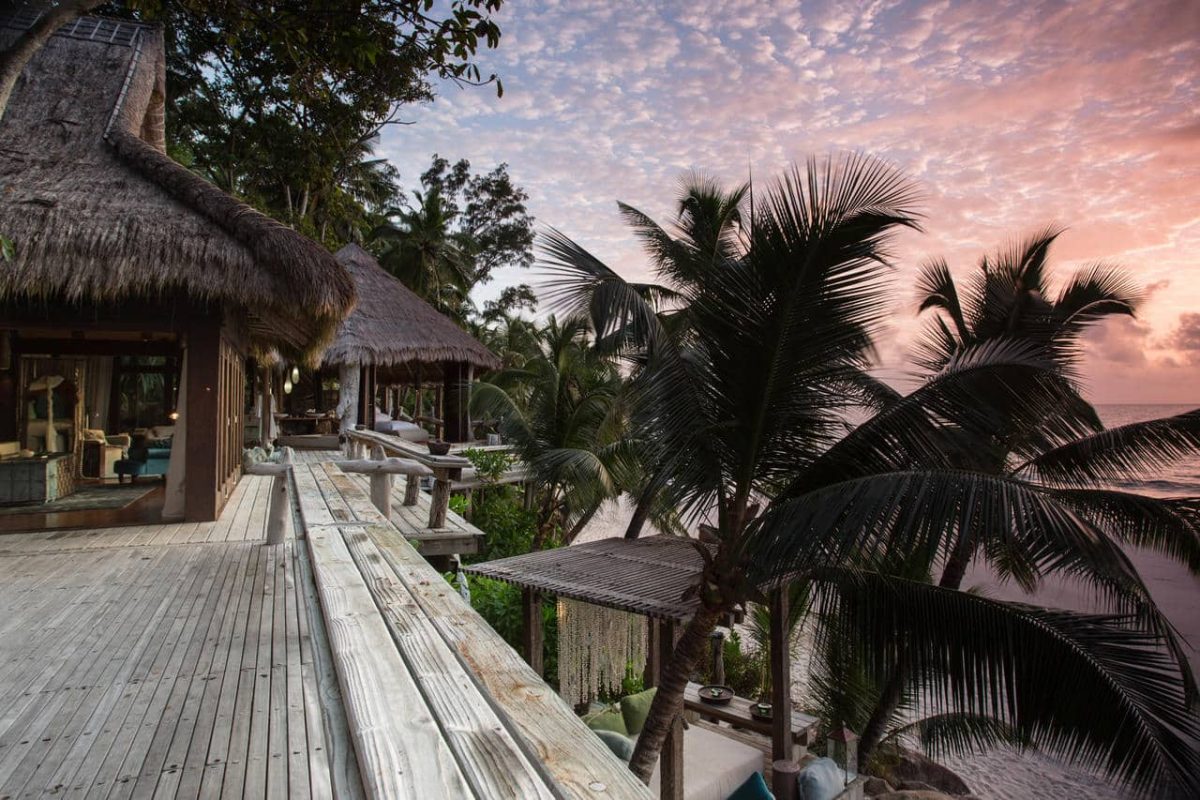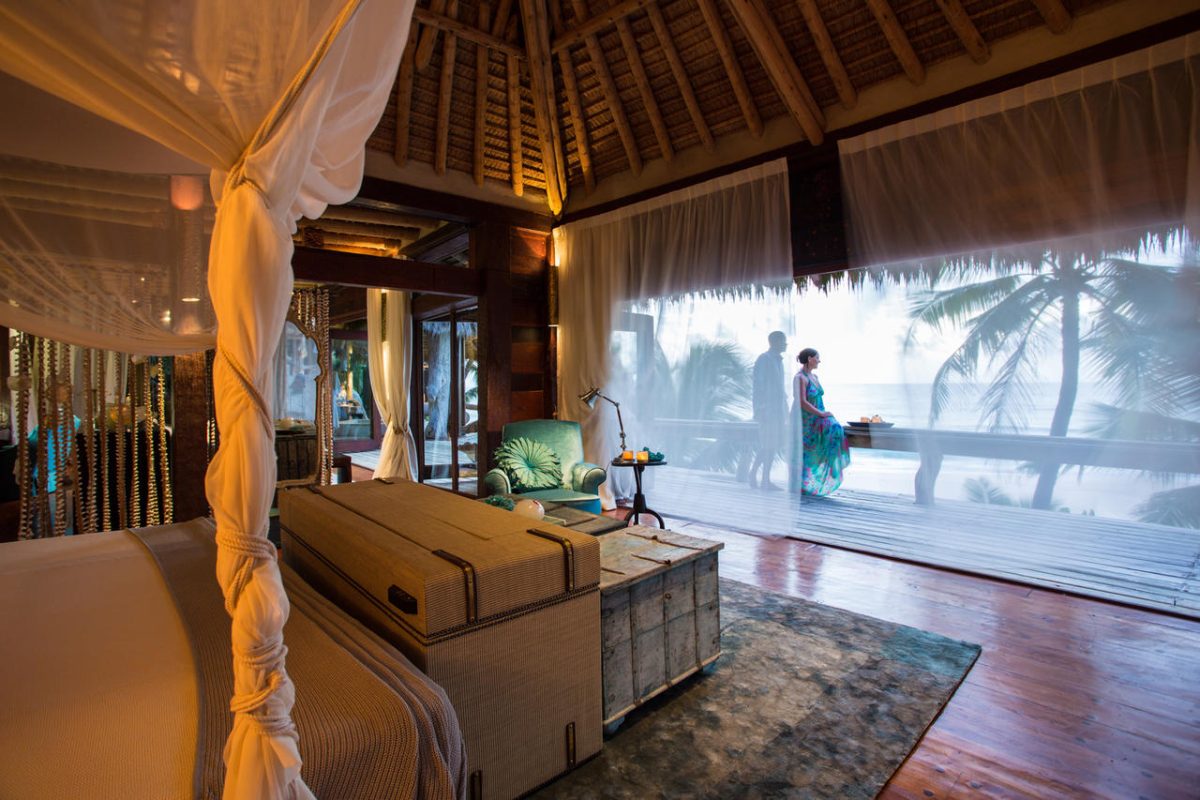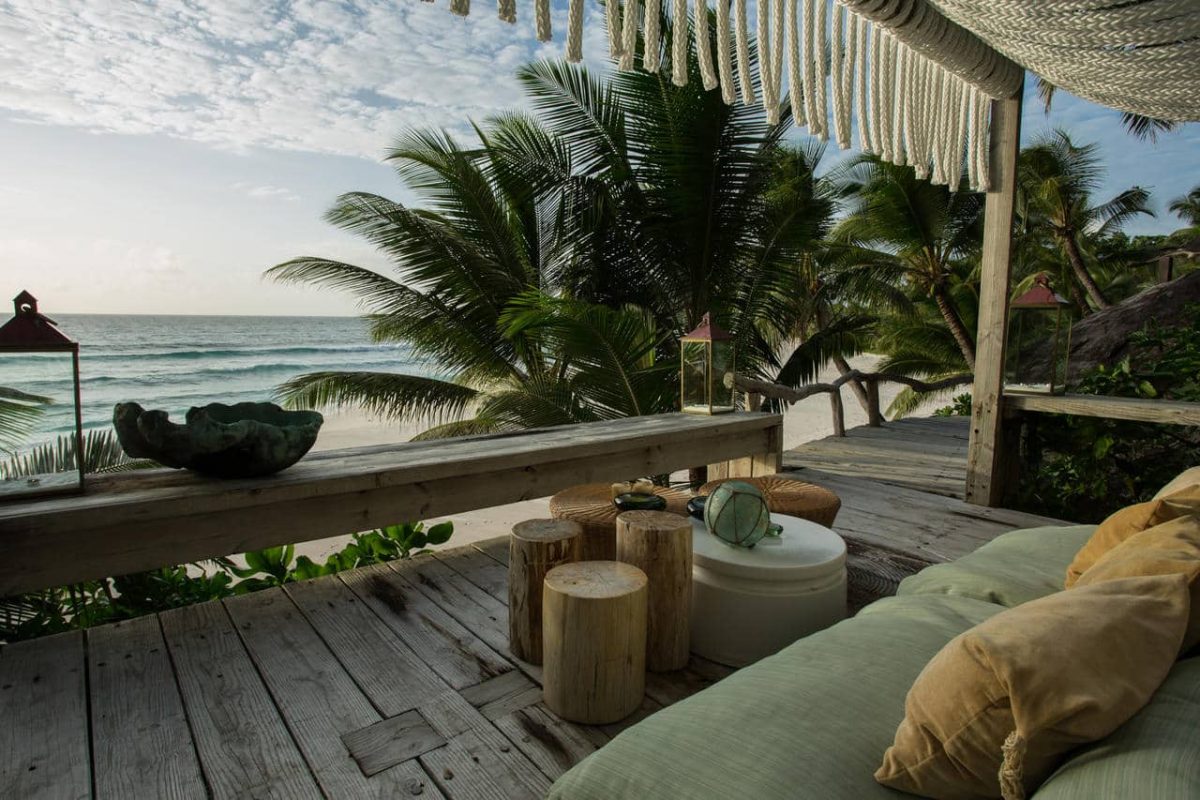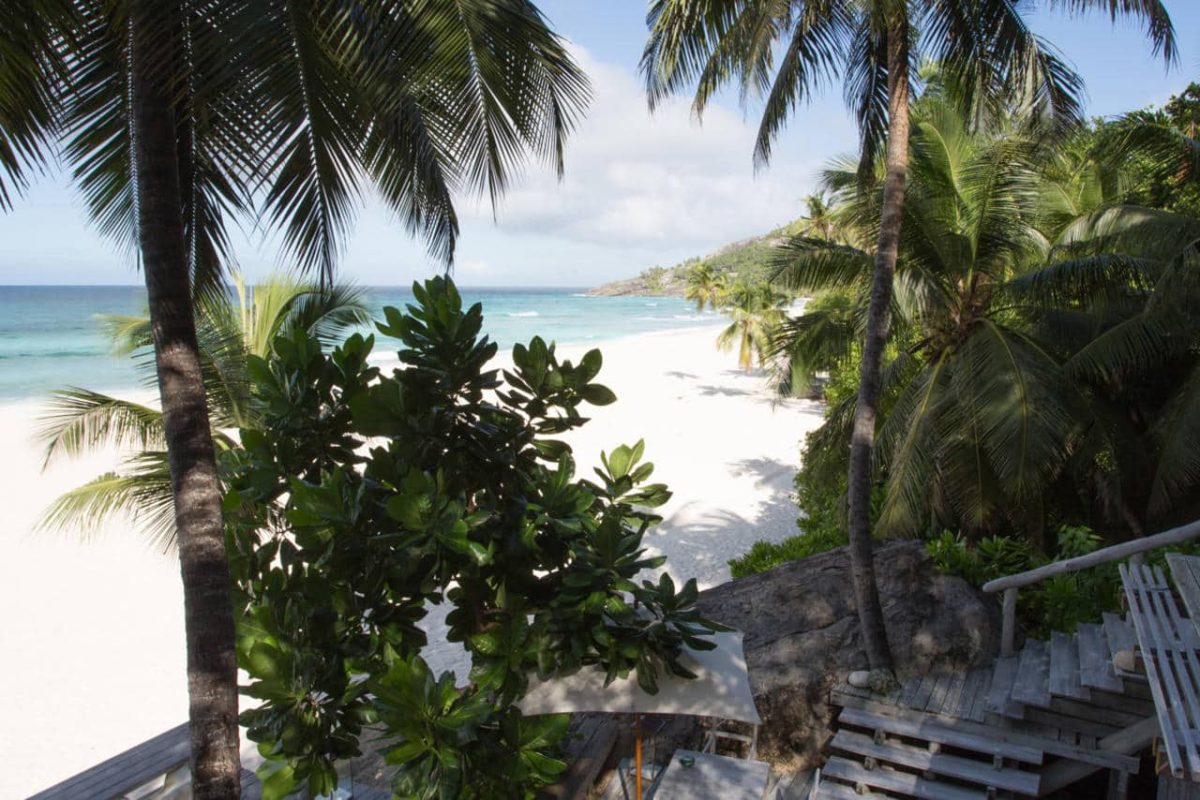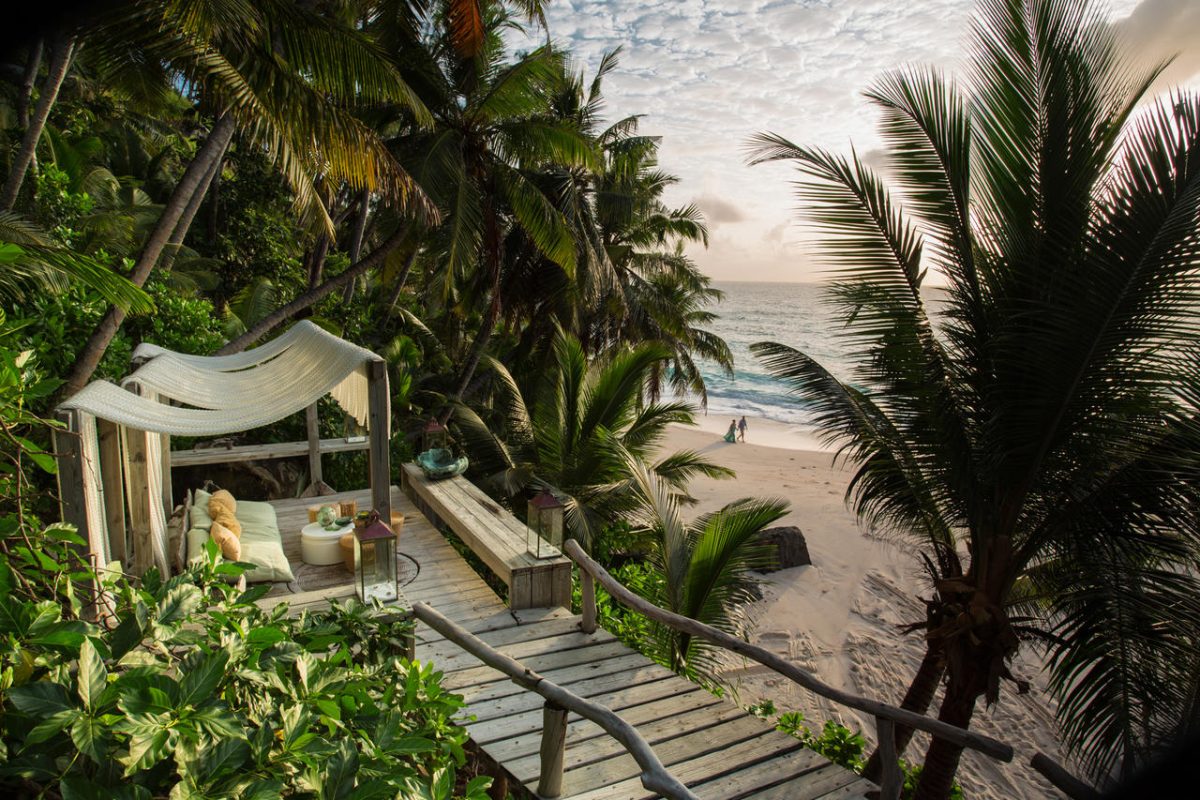 Includes
Fully Inclusive of all meals and selected activities
Family Suitability
Family-friendly all ages
Malaria Rating
Non-malarial area
See other options in this area