Overview
Bird Island not unsurprisingly is a bird sanctuary just 1500m long and 650m wide. It is one of the inner islands of the Seychelles accessed via a 30 minute flight to the island. Flights are restricted to guests of Bird Island Lodge ensuring maximum privacy. It is best known for the 1.5 million sooty terns which nest, breed and hatch their eggs from May to October.
Bird Island Lodge is a simple beach lodge offering 24 cottages nestled among palms between the airstrip and the bird colony, with the beach just a few paces away. Each is 65 sqm in size and has a king bed, shower, lounge and a terrace overlooking the garden and the sea. The lodge's central facilities include restaurant, lounge with billiards and table tennis and small library.
Snorkelling and deep-sea fishing occupy your time when you are not out bird watching or lazing on the beaches. Bird Island is an ideal eco-tourism destination and there are two major attractions here: the Sooty Tern conservation project (May to October) and the Hawksbill Turtle project (mid September to February) with the turtles coming up on the sand in the daytime to lay their eggs.
Bird Island Lodge gallery
Bird Island Lodge on the map
Rooms
Standard Chalet
Bird Island, Seychelles features an eco-lodge of 24 simple but comfortable individual chalets, nestled among the remaining coconut palms of the island's old plantation. The chalets are dotted along the western coast of the island, overlooking the natural parkland and on, to the turquoise clear waters.
Simplicity is the keyword at Bird Island Lodge, far removed from your standard over-priced and over-pampered luxury hotel. Here, we offer unpretentious comfort - No TV, no phones, just plenty of birds, turtles and palpitatingly beautiful beaches.
Room Amenities:
Spacious verandah
King sized bed with mosquito netting
Room fan
Room safe
Corner lounge
2 sofas which double as 2 single beds
Large shower (solar heated)
W.C.
Hairdryer (available from reception)
Complimentary WIFI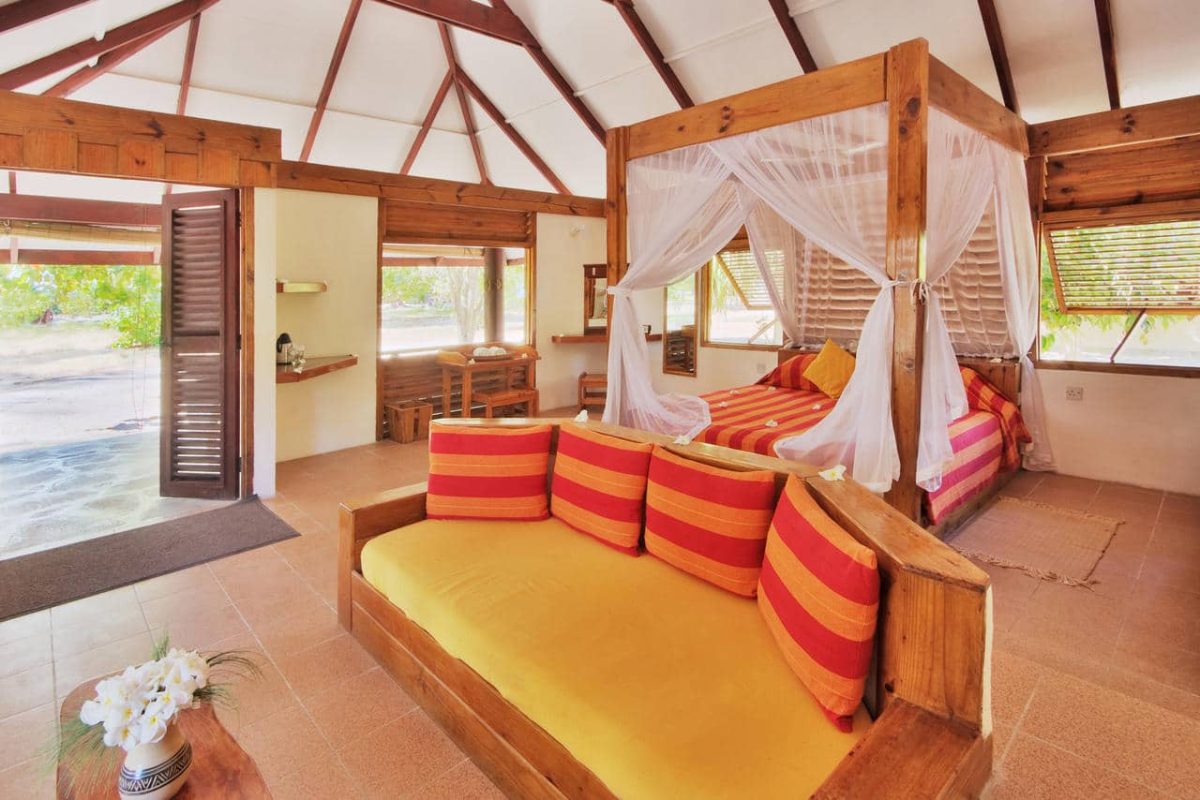 See other options in this area