Overview
On the wild shore of Lake Niassa, also known by most as Lake Malawi, is Nkwichi Lodge. A halcyon barefoot luxury paradise. At 560km long, 80km wide and up to 700m deep, the lake forms the eastern border between Malawi and northern Mozambique. Nkwichi Lodge is on the Mozambique side of the lake but generally accessed via Likoma Island. It lies at one of the most beautiful points on the lake with eight separate beaches on offer. These beaches with their fine, white sand are at the heart of the lodge.
The lake's fresh water is crystal clear and contains a greater variety of indigenous fish species. It is perfect for a relaxing beach stay with the options of snorkelling and kayaking if you want to be more active. Nkwichi also prides itself on its community involvement and so visits to the local village are very much part of the the activities on offer.
Accommodation at Nkwichi Lodge
The lodge has been carefully designed to provide comfort and privacy for guests. With a maximum of only 14 people staying at Nkwichi, it can offer you a personal level of service in a relaxed and peaceful atmosphere. The chalets are tucked away in the bush, all unique and all using local materials to deliver supreme comfort in a natural setting with hand-crafted 4 poster beds, rock pool baths carved out of the rocks and superb views of the lake. Nkwichi Lodge also offers some Houses which are ideal for small groups or families looking for privacy in a unique lake setting. These come equipped with a private chef and access to your own private beach. As with the chalets they have a spacious open plan fluid design. Incorporating the topography of the land and of course making the most of the mesmerizing views.
Activities at Nkwichi
As you would imagine, activities at Nwichi Lodge revolve around the lake. Where you can paddle, snorkel through the shoals of brilliant little tropical fish, canoe along the shoreline. Enjoy a cruise in a traditional dhow boat and even try your hand at fishing in a traditional dug-out canoe. Children of all ages are welcome at Nkwichi. There is plenty to keep them occupied, both on the lake and in the bush.
Manda Wilderness
"Manda is like a three-legged African cooking pot. Only with all three legs of conservation, community development and high quality tourism can it be really useful."
Nkwichi is part of Manda Wilderness which is on the western side of the Niassa Reserve. Nkwichi prides itself on practicing responsible tourism. By staying at the lodge guests are contributing to both the natural environment and the development of the community. You are encouraged to take a tour of the village to see how life is lived in this part of the world. Nkwichi Lodge provides wages for over 75 local members of staff. Their salaries support up to 15 members of their direct families. This means that by staying at the lodge you will have an impact on the lives of over a thousand people.
Romance at Nwichi Lodge
Nkwichi Lodge is perfect for honeymoon couples and all romantics. Enjoy sundowners around the fire with the first flickering of twilight followed by a romantic dinner on the beach. Night cruises under the stars are on offer and of course the Lake of Stars never looked as romantic as it does from their unique Star bed where you can sleep out under the stars.
How to get to Nkwichi Lodge - Nkwichi is on the northern Mozambique side of Lake Malawi but generally accessed via Likoma Island in Malawi with its daily flights from Lilongwe. From Likoma you take a 40 minute boat transfer. (You can also access the lodge from the Mozambique side. But it involves two connecting flights and a 4 hour road transfer, so we don't generally recommend it!)
Note: The Mozambiquans call it Lake Niassa but Malawi, and most of the rest of the world, call it Lake Malawi.
Rooms
Standard Chalet
Four-poster Bed, Mosquito net, Outdoor Bathroom incl. rock-pool baths, Inside and Outside Seating Areas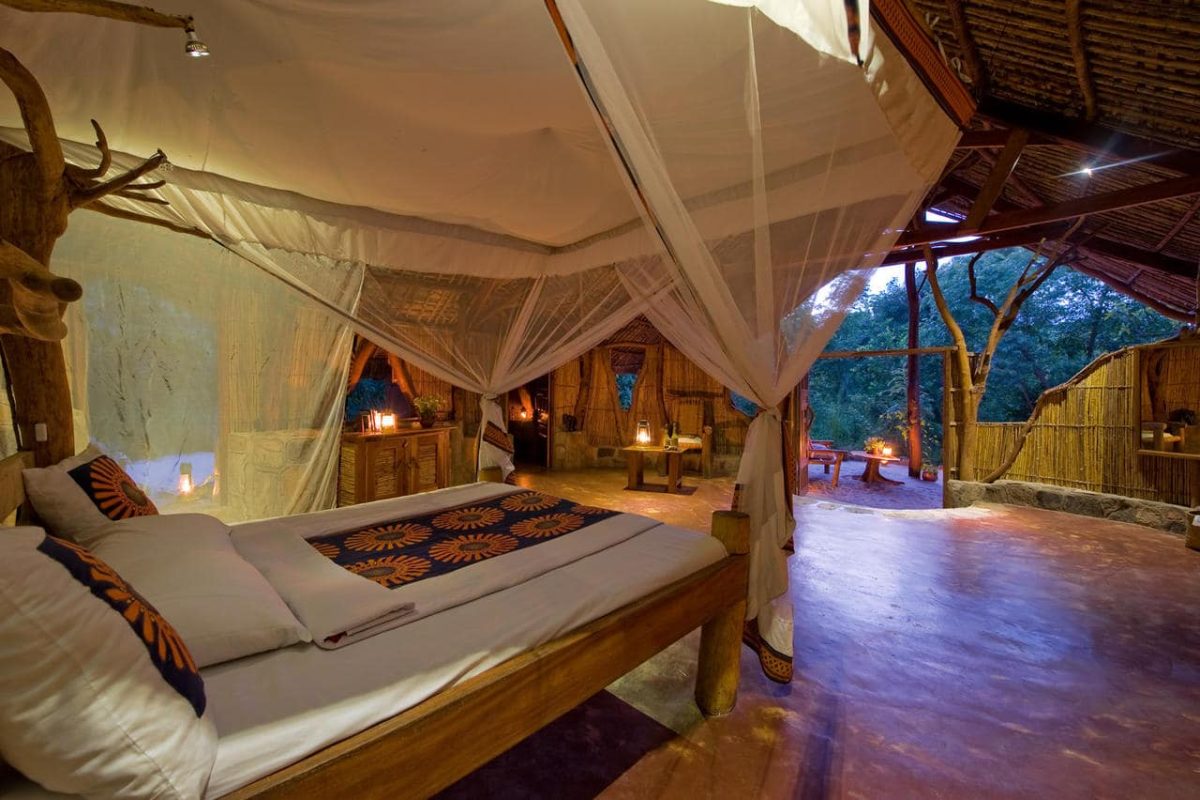 Premier Chalet
Four-poster Bed, Mosquito net, Outdoor Bathroom incl. rock-pool baths, Inside and Outside Seating Areas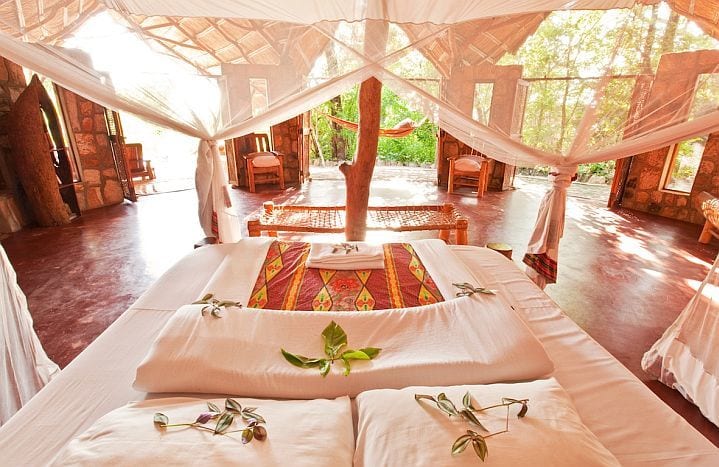 Makolo House
For those looking for the ultimate retreat, Nkwichi's private houses, designed for groups and families, offer sanctuary in a sumptuous setting.
Private Chef and Guest Services Team
Lake access and private beach
Spacious open-plan, design
Fantastic views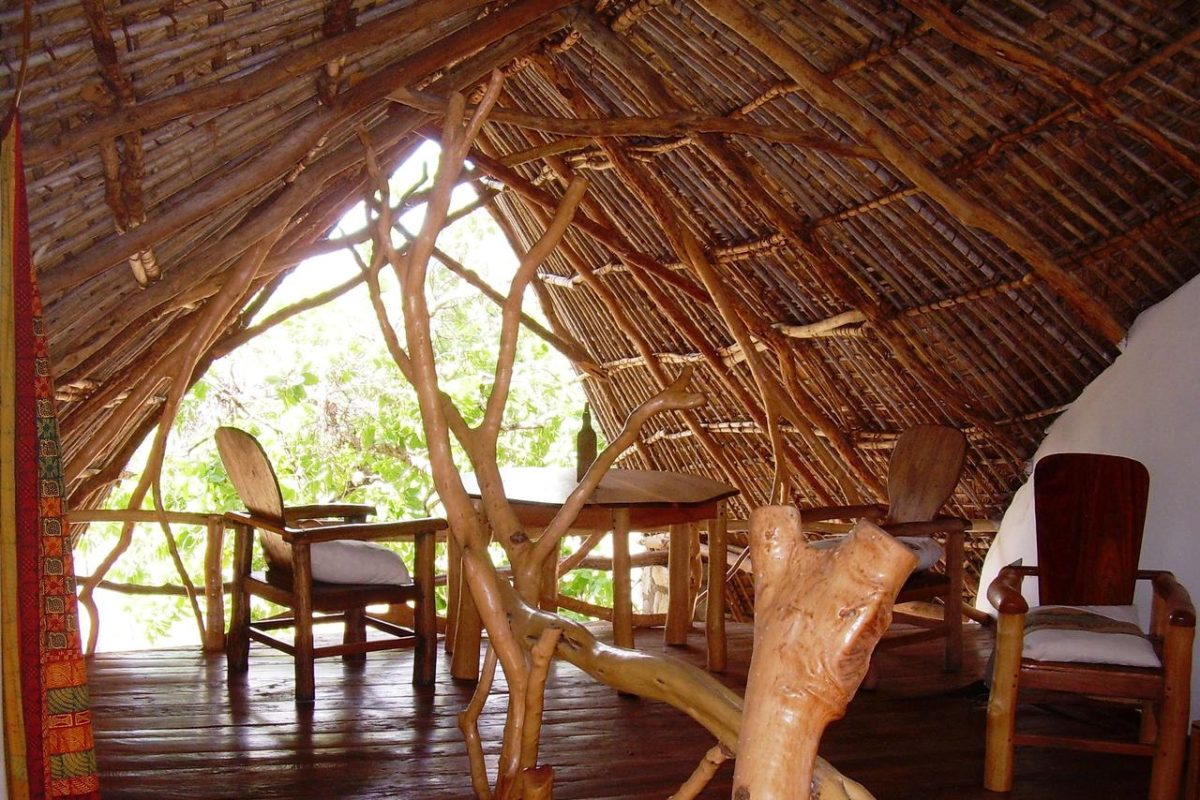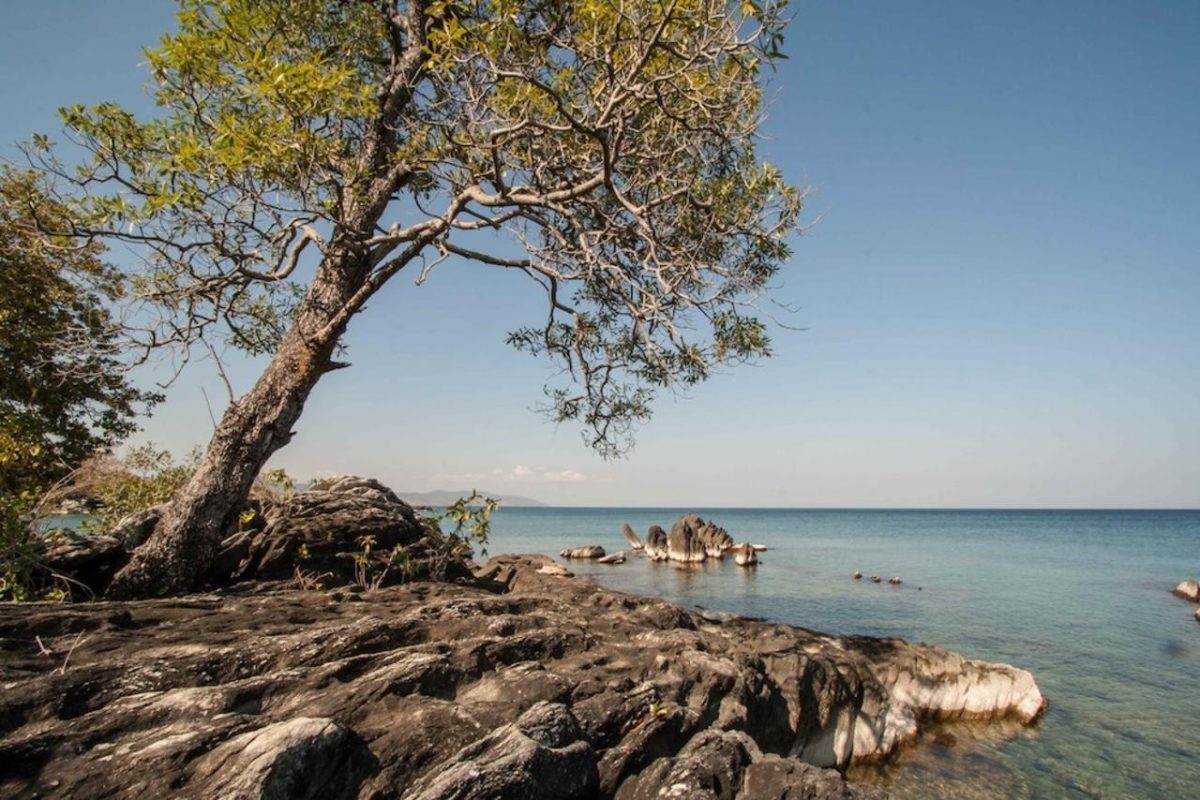 Out of this world
"Nkwichi was out of this world. We were the only guests at the lodge during our stay and everyone was extremely friendly and accommodating. One of the reasons I really wanted to go to this lodge is because of the great work they're doing with the local communities.The staff here were incredible, extremely accommodating and friendly. The star bed and the snorkelling here was incredible. "
Special offers
Honeymoon offer
Stay 4+ nights and bride gets 50% discount
Excludes: Festive season - 15 Dec to 1 Jan
Long Stay 5 for 4 Offer
Does what it says on the tin.
Stay at the Nkwichi Lodge for 5 nights and only pay for 4.
Excludes: Festive season - 15 Dec to 1 Jan