Overview
Coral Lodge 15.41 is a contemporary, African-style beach resort on the Indian Ocean. It offers you luxury and comfort while maintaining that authentic feel of Mozambique. It is also only 10 minutes away from llha de Moçambique, which is the only UNESCO World Heritage site.
Accommodation at Coral Lodge
The resort's design, by Dutch architect Edward van Vliet, uses natural materials to blend in perfectly with its environment whilst also using the vivid colours of the sea. The 10 villas combine luxury and comfort with the authentic feel of Mozambique style and simplicity. All are built on top of the dunes allowing you to get the full benefit of the incredible views and the constant breeze from the Indian Ocean.
Each villa is massive (approx 100m²) with an informal sitting area, bedroom, bathroom and terrace. In two of the villas an extra bedroom is included for two children or an extra adult with its own toilet and basin. Five villas have direct ocean views. The other 5 villas, also on top of the dunes, are more secluded and have direct views onto the mangrove forest and Ilha de Moçambique. Each has air-conditioning, safe, minibar, outdoor shower and tea/coffee making facilities.
The bedrooms have been furnished with the award-winning Evening Breeze bed. These beautifully-designed canopy beds allow for full climate control and provide you with a superb sleeping experience. To keep it natural, the windows and shutters have been designed so that a gentle breeze can always flow through the rooms.
The main lodge is under thatch and lies at the very tip of the peninsula with a sitting room and restaurant specialising in Mozambiquan dishes and seafood. There is also satellite TV, internet facilities, library and wifi in the bar and restaurant. The infinity pool lies where the lagoon and ocean meet. After a morning swim you can watch the tide feeding the mangroves and listen to the birds waking up the other animals. In the afternoon you can relax by the pool and enjoy a refreshing drink. It is also the perfect setting for a private dinner under the stars.
The African spa pavilion at Coral Lodge overlooks the lagoon. You can also enjoy a treatment on the deck of the spa or at your villa. Alternatively enjoy a massage at a secluded location near the spiritual baobab tree. This is also a great place for daily meditation or yoga.
Activities at Coral Lodge
Coral Lodge probably got one of the most interesting array of activities on offer of any of the Mozambique beach lodges. Of course you can simply enjoy the beach and the water sports, but you can also find out about Mozambique's rich history and the culture of the Macua people.
Scuba diving is available on unspoilt reefs just off the coast with easy and more strenuous dives on offer. Snorkeling is available in the lagoon easy walking distance from the lodge with a variety of colourful fish on offer.
Other water-based activities include whale-watching excursions in season (from August to October), canoe trips to explore the mangroves during high tide, wind-surfing, dhow sailing excursions where you can even try your hand at learning to sail this traditional dhow, which is harder than you think …..
You can also enjoy a guided trip to the Ilha de Moçambique. The former capital of Mozambique, still looks like it did three hundred years ago. Or perhaps visit one of the local Macua villages, see the well of Vasco da Gama and the graves and ruins of the Arab comunity that was founded in the 12th century. Join one of their chefs on his visit to the local market and learn to cook his favorite Mozambican dishes back at the lodge.
Families at Coral Lodge
Families are welcome at Coral Lodge with a range of activities on offer from introductions to diving for older kids from a certain age (such as bubble maker, discover scuba, snorkelling lessons), island beach picnic, line fishing, mangrove canoe trip in their 3 man canoes, windsurfing, treasure hunts, board games and, say it very quietly, playstation 2...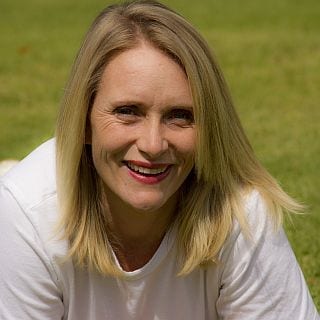 Mari Jacobs
Africa Travel Specialist
Our experienced band of Safari Planners can create a bespoke plan for you. More enriching, more restorative and making more of a difference. Discover how working with a specialist adds value to your African adventure.
Special offers
Stay 6 nights, pay for 5
Stay 6, pay for 5 (or Stay 12, pay for 10...)
6 for 5 special OR 12 for 10 night special
Coral Honeymoon offer
Stay for a minimum of 5 nights and receive 40% off the bridge's price plus a unique and unusual array of Value Adds (see detail)
Stay for a minimum of 5 nights and receive 40% off the bridge's price. In addition, you receive a special African Mozambiquan welcome, a marriage blessing ceremony by the village holy man with traditional Tufu dancing and singing, a wellness treatment morning for both bride and groom including an open air massage on the beach. Plus a bespoke Coral Lodge blouse for the bride and shirt for the groom!