Overview
Highlights of Lugenda Wilderness Camp
 Part of the the Niassa Reserve, one of the largest reserves in Africa
 Lugenda Wilderness Camp is in one of the few remaining areas where diverse African wildlife thrives without any management by man
 Up to 370 bird species including the Angola Pitta
 Game including wild dog, lion, elephant plus three recently discovered endemic species: the Niassa Wildebeest, Boehm's Zebra & Johnston's Impala
Lugenda Wilderness Camp is a true luxury bush camp experience in the Niassa Reserve in northern Mozambique. One of only a couple of camps in the Niassa Reserve, you have the chance to explore one of Africa's last great wilderness areas, where huge herds of game still roam its 42,000 hectares (approximately the size of Wales).
While qualified guides reveal the wonders of this undiscovered region and a birder's paradise; the stylish tents, scenic swimming pool, shady guest areas and river views ensure your complete comfort in camp.
Accommodation at Lugenda Wilderness Camp
Intimate and understated, the camp offers eight luxury tents situated close to the the banks of the Lugenda River, under the shade of towering fig trees. Each East African style tent is on a raised deck with wide-angle views over the bush and river. The tents blend beautifully into the natural surrounds and offer every modern comfort - fully mosquito-screened, ceiling fan, hair dryer, safe and international plug points. The en suite bathrooms have double basins and both shower and bath.
Safari Activities at Lugenda
You are woken with piping-hot coffee or tea and muffins in the early mornings for sunrise game drives or walks. Bird lovers will revel in the opportunity to spot up to 370 bird species found in the Niassa Reserve, including the rare Angola Pitta and Pel's Fishing Owl, as well as abundant raptors. The area is home to at least three recently discovered endemic species: the Niassa wildebeest, Boehm's zebra and Johnston's impala; as well as the elephant, sable, buffalo, Lichtenstein's hartebeest and eland which occur here. Niassa also provides one of the last safe havens in Africa for African wild dog and is populated with other predators such as lion, leopard and spotted hyena. General game comprises kudu, bushbuck, impala, wildebeest, waterbuck, reedbuck and hippo. Bear in mind though, that the area is vast and big game sightings are not guaranteed.
On return to the camp for lunch, the main guest area is a shady refuge from the sun with a cool swimming pool and library set metres from the banks of the river. Sun loungers and umbrellas mean this is a good place for a siesta before afternoon tea.
A game drive in the afternoon is broken with a stop to toast the sun as it sets over the Niassa Mountains. Night falls abruptly and the game drive continues after dark.
Over dinner, fine wines and good food prepared with fresh ingredients vie for attention with the sounds and smells of the African bush at night. Venues for mealtimes are impromptu and dinner is generally enjoyed under the stars.
How to get to Lugenda Wilderness Camp – Lugenda is a remote camp in the far northern Mozambique but it can be easily combined with a beach stay on Medjumbe Private Island using their fly-in safaris. Contact us for a quote.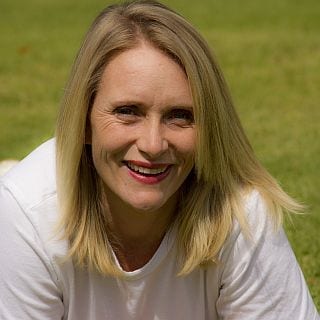 Mari Jacobs
Africa Travel Specialist
Our experienced band of Safari Planners can create a bespoke plan for you. More enriching, more restorative and making more of a difference. Discover how working with a specialist adds value to your African adventure.
Lugenda Wilderness Camp gallery
Lugenda Wilderness Camp on the map
Includes
Accommodation, all meals, teas/coffees, local drinks, scheduled safari activities, refreshments on game drives, conservancy fees and laundry
Excludes
Air transfers to and from camp
Family Suitability
Doesn't accept children
Malaria Rating
Malarial area year-round
Good For
Birding, Flora, Leisure, Nature, Wildlife