Overview
Grootberg Lodge is a landmark in Namibia for the tourism industry as it is the first premier lodge which is 100% owned by the conservancy. The European Union funded the project through the Ministry of Environment and Tourism's Development Programme with a donation of N$4.5 million to develop the 12-room Lodge. At the same time, the private sector has been called in to supply the training and management skills until the community becomes self-sustainable.
The purpose of the Grootberg Lodge is not only to offer a professional service, great surroundings, extremely good food, well-trained guides and exceptionally good local management but, at the same time, to benefit the local community thanks to the revenues generated by the Lodge.
Activities at Grootberg Lodge
A variety of activities are available at an additional cost. These include guided walks, game drives, elephant tracking, rhino tracking and horse rides.  Visits to meet the Himba people can also be arranged.
The lodge offers scenic drives on top of the Etendeka Plateau with the possibility of seeing a variety of wildlife population of zebras, antelope, jackal and occasionally leopard and lion. Springbok, Kudu and Oryx are a permanent fixture and even the nervous and shy klipspringers are sometimes seen leaping from ledge to ledge on the steep cliffs of the mountain.  As Damaraland is one of the few last places where the wildlife roams freely, sightings cannot be guaranteed.
For travellers making the journey between Etosha and Swakopmund, this lodge provides the ideal midway stopover, whilst allowing guests to experience the true wilderness that is Damaraland.
Grootberg Lodge on the map
Rooms
Twin Room
14 Twin rock and thatch chalets gaze out over the Klip River Valley where Black Eagles are a regular sight — hunting just below your private deck. Each room has a shower, toilet and washbasin complimented with the necessary amenities. The rooms each have a writing desk, bedside lamps and a small deck in front of the unit Small coffee and tea station are provided with hot water flasks (refill available at main area).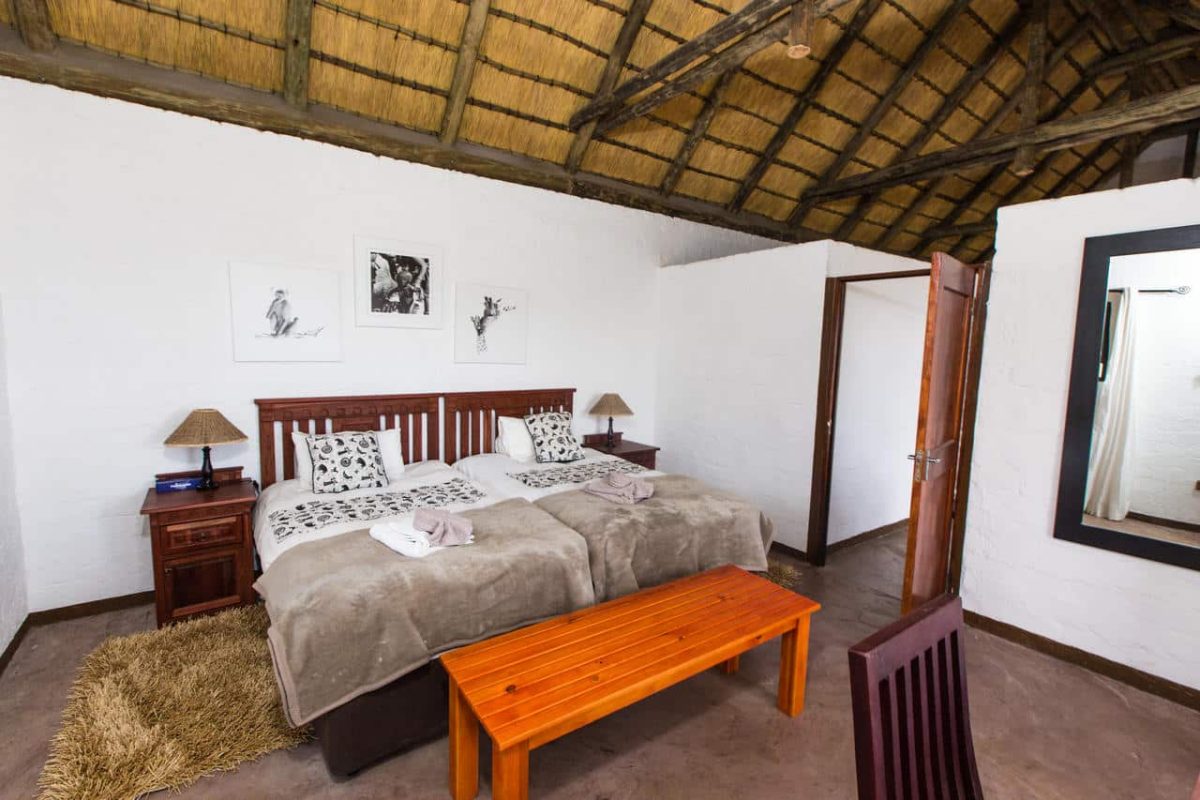 Family Room
Two family units provide enough space for parents and two children to share comfortably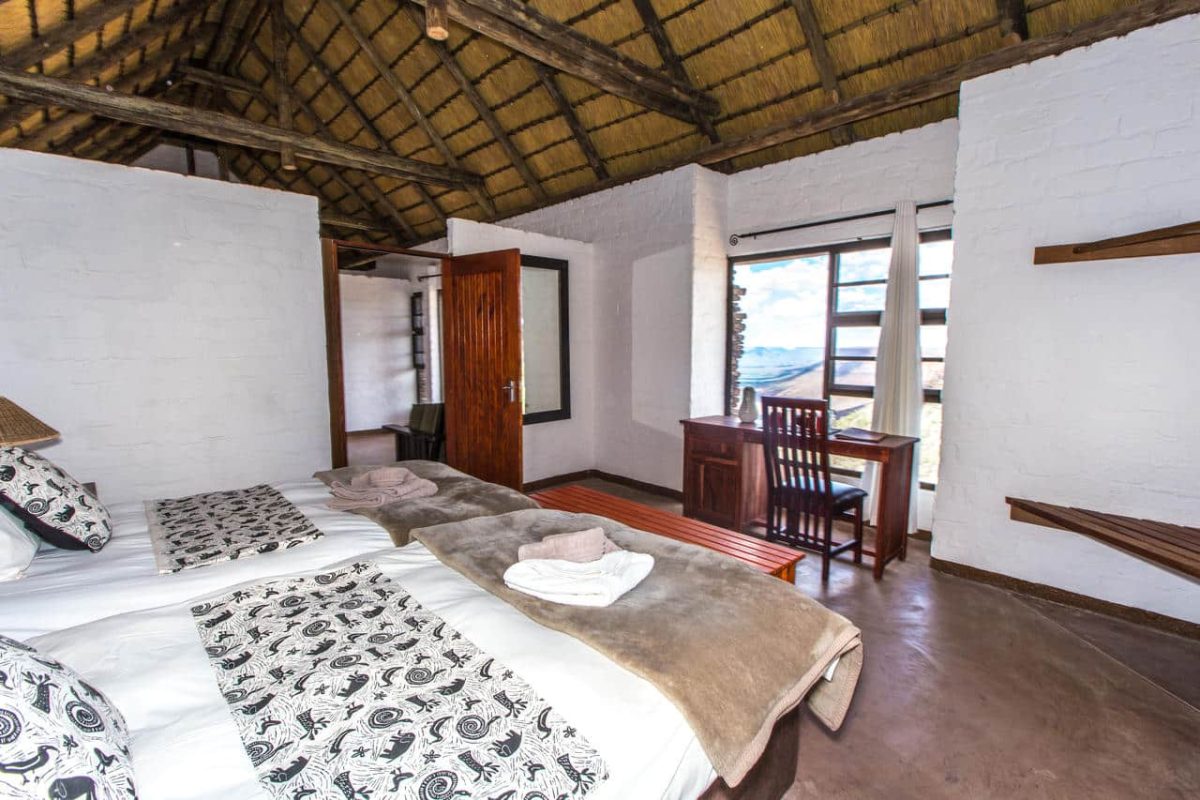 Very good atmosphere
"Wonderful location…. amazing staff…. very good atmosphere. Elephant tracking very good and Himba Village visit very good too. "
Family Suitability
Accepts older children
Malaria Rating
Non-malarial area
See other options in this area