Overview
 Remote no-frills mobile camp in a gigantic private concession
 Comfortable Meru-style tents with en suite bathrooms
 Coordinated rhino tracking safaris on foot and 4WD game-drive vehicle
 Spectacular scenery and endless open spaces
 Plenty of 'regular' game viewing and excellent birding
Desert Rhino Camp offers a unique and exclusive wilderness experience and the possibility of seeing some of the largest free-ranging population of desert-adapted black rhino in Africa. Desert Rhino Camp lies in the vast 1 million acre private Palmwag concession. The Palmwag Concession covers a staggering 450,000 hectares. The private reserve is situated part way between Etosha National Park and the Skeleton Coast in a region known as Damaraland.
This desert reserve has a number of fresh water springs that support healthy populations of animals including desert-adapted black rhino and elephant as well as large populations of the rare Hartman's Mountain zebra, giraffe, oryx, springbok and kudu. The predator population is the largest outside of Etosha with over 100 lions, as well as cheetah, leopard, brown and spotted hyena. Bird life is prolific and diverse with most of Namibia's endemics present.
Desert Rhino Camp accommodates 16 guests in 8 large East African styled 'Meru' tents each with an en-suite bathroom comprising hand basin, flush toilet and shower. Lights are powered by solar panels and the tented dining room and sitting room offers uninterrupted views of the desert and mountains, whilst extraordinary welwitschia plants dot the plain in front of the camp.
Desert Rhino Camp is run in conjunction with Save the Rhino Trust so in addition to gaining amazing insight into the ecology and conservation of this area, a portion of guest revenue goes to the Trust and its conservation operations. (The Trust has been singly responsible for helping to ensure that these rare, desert adapted black rhino survived the slaughter in the 80s and 90s. )
Activities include rhino tracking on foot and by vehicle with Save the Rhino Trust trackers. The area boasts the largest concentration of rhino anywhere on the planet outside a national park. The highlight of your time here is usually the full morning of rhino tracking. Birding and nature drives are also on offer in search of other wildlife. Several natural springs support a surprising diversity of plants, animals and birds and some of the more exciting finds will include the welwitschia plant, rhino, elephant, Hartmann's mountain zebra, spotted hyena, gemsbok, white-tailed shrike, Herero chat and white-backed mousebird. Plains game and predators are prolific with possible sightings of lion, cheetah, leopard and the brown hyena. The rhino and elephant that roam freely in this vast region have adapted to the desert-like conditions both physically and behaviourally.
Desert Rhino Camp gallery
Desert Rhino Camp on the map
Rooms
Desert Rhino Camp - Standard Tents
There are eight standard tents which are made up of six twin bedded tents and two double bedded tents. There is one twin guide/pilot room which smaller than a standard tent.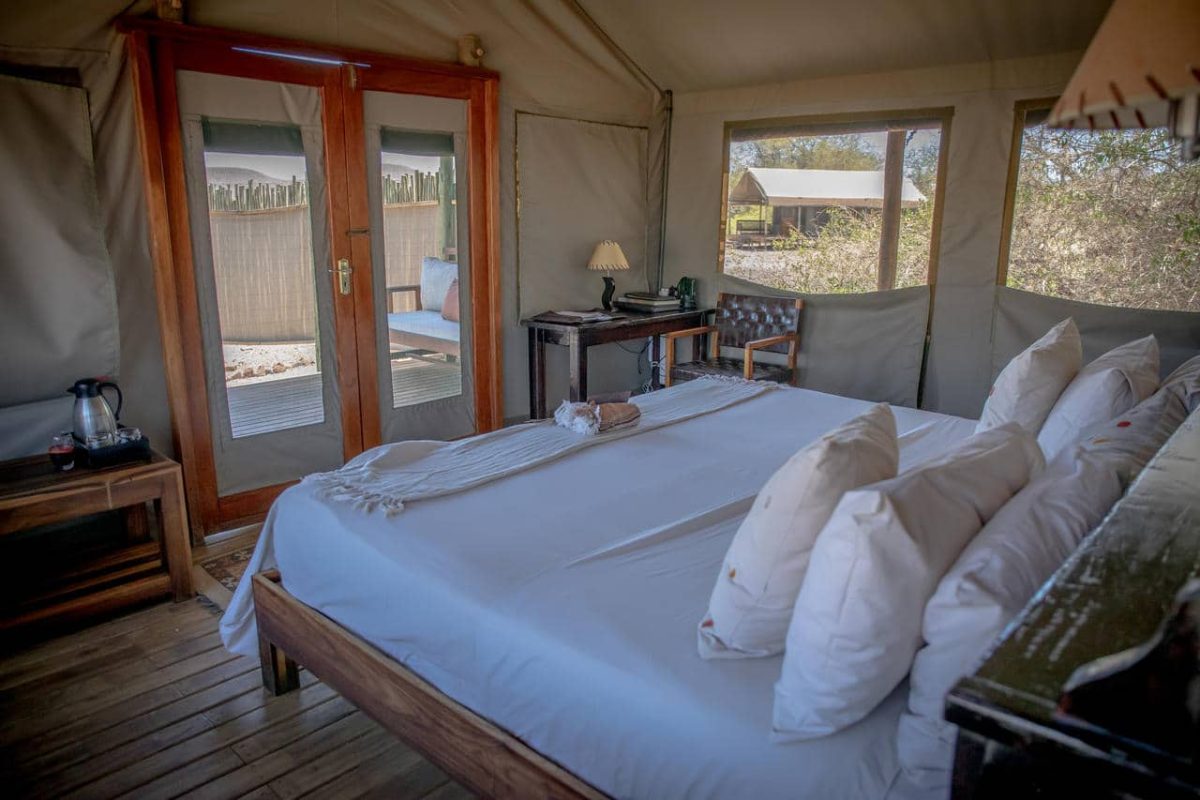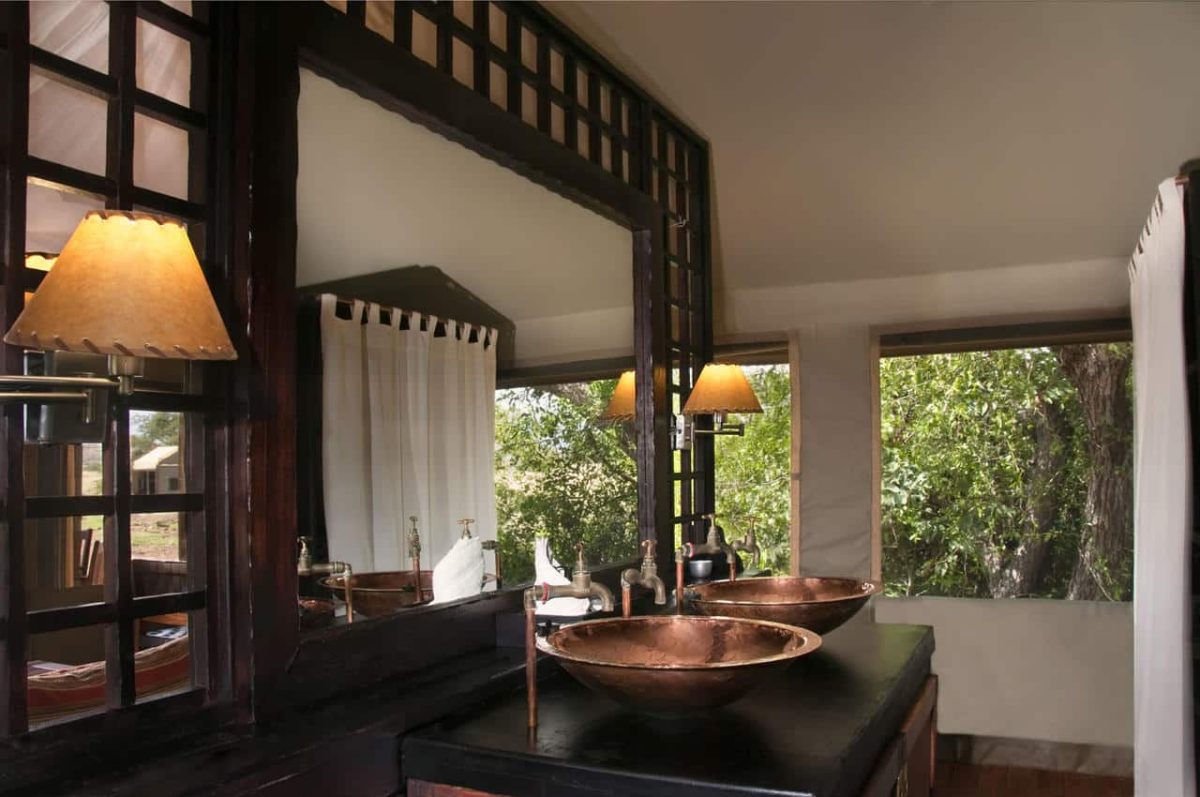 Absolutely wonderful
"Desert Rhino Camp: What can I say, absolutely wonderful, loved it. The sense of community (helped by communal dining) is wonderful and inclusive. Herunga our guide was especially good, as were the trackers. We saw 6 out of their 17 rhinos in 2 days, the fact that there isn't much other game around doesn't matter – the landscape is amazing. Loved it. "
Includes
Full Board - meals, accommodation, game viewing activities, house wine and drinks on activities, park fees
Family Suitability
Accepts older children
Malaria Rating
Low risk and/or seasonal malaria
Good For
Birding, Nature, Wildlife
See other options in this area