Overview
Newly refurbished luxury bush camp in the Huab river valley
Awe-inspiring vistas across the Damaraland plains to the Brandberg
Game drives in search of desert elephant
Mountain bike trails on offer
Damaraland Camp lies in the remote Huab river valley of Damaraland. This is one of the best wilderness areas in Namibia, offering endless vistas across stark plains, ancient valleys and the stunning ochre-purple mountain backdrop of the Brandberg Mountains. Damaraland Camp integrates the local community, the environment and the wildlife, offering a true wilderness experience in magnificent surroundings of Namibia.
Accommodation
Accommodation is in 10 comfortable adobe-style thatched units facing the sunset with en suite facilities, walk-in dressing area and a large deck. Your shaded veranda provides the perfect place to sit and read or just enjoy the changing moods of the Brandberg.
Damaraland Camp has one family tent where families of up to four guests can be comfortably accommodated - five would be a little crowded! This family tent comprises of two tents which share a bathroom at the back. Children over the age of 8 years are welcome. Families with children of under 12 years must take a private vehicle and guide as children's attention spans are not the same as adults.
Dining is an evocative experience either in the alfresco dining area of the newly refurbished camp or in a traditional boma around the open campfire during calm evenings. There's a pool area with a convivial bar close by. New technology combined with ancient knowledge has produced an eco-friendly yet high-performance design in this unique camp. Stargazing is superb, thanks to the crystal-clear night skies.
Activities
There are no large concentrations of game as the desert of Damaraland cannot sustain large wildlife numbers.  What makes this area so fascinating is that this is the Africa of old with no fences. Local herdsmen with their livestock live side by side with the wildlife. The Torra community are shareholders in Damaraland Camp so they benefit directly from employment and an equity stake.
Highlights of your stay include nature walks and 4x4 game drives in search of the rare and endangered desert-adapted elephant and black rhino, as well as gemsbok, kudu, springbok, ostrich and other hardy Namibian desert animals. Strange plants play host to even stranger insects and your game ranger brings insight to the questions of survival in this unique environment. Visits to some superb rock engravings and to the local community are also on offer. Birding is also spectacular with Rüpell's korhaan, Monteiro's hornbill, white-tailed shrike, Herero chat and white-backed mouse bird being some of the Namibia specials you may encounter. Mountain bike trails are also on offer.
Damaraland Camp on the map
Rooms
Standard Tent(s)
There are nine standard tents which are made up of seven twin bedded tents and two double bedded tents.
Family Tent
There is one family unit which sleeps four in two adjacent rooms connected by a walkway with a door.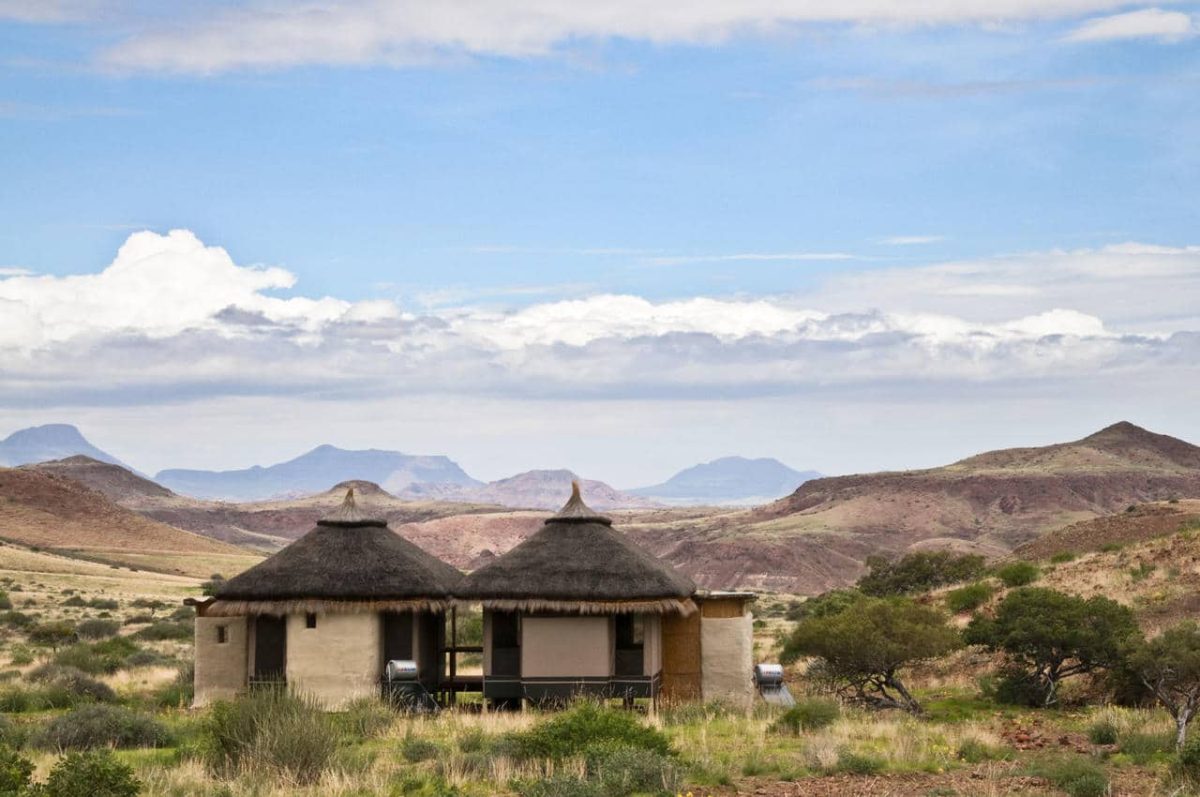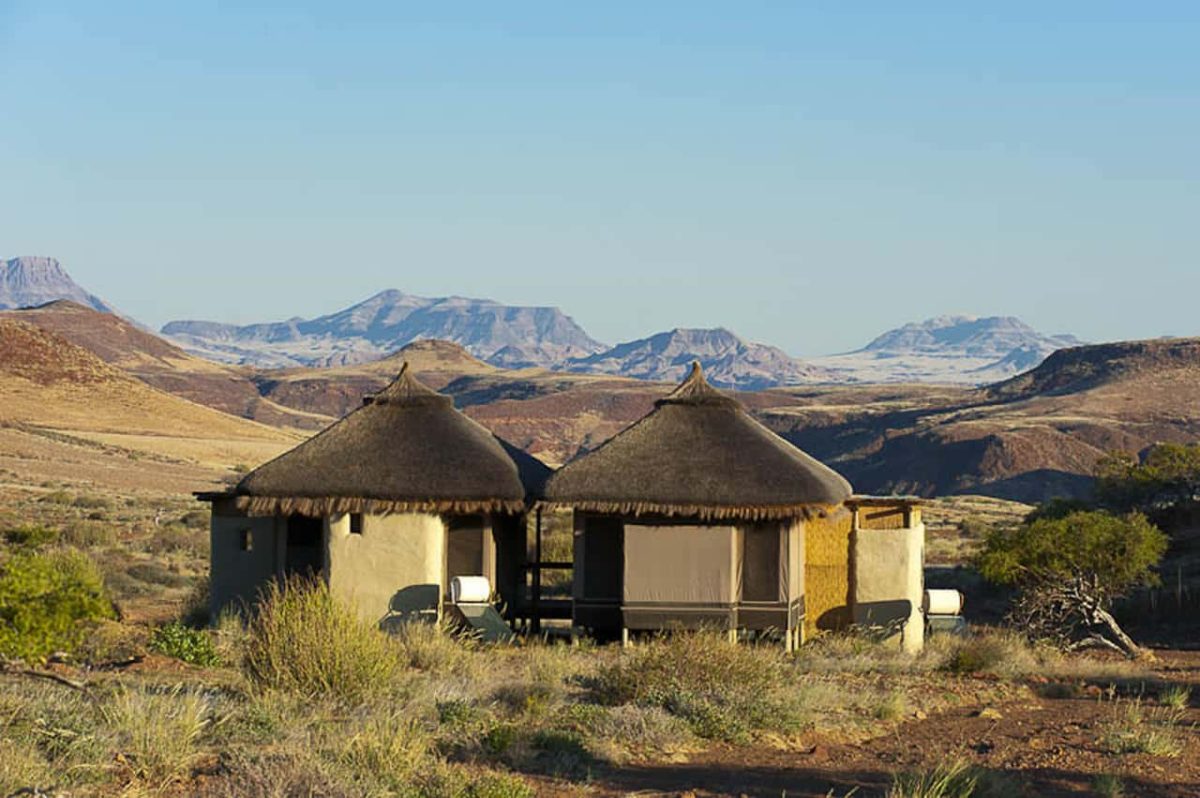 Includes
Dinner, Bed & Breakfast. Fully Inclusive rates are also available
Family Suitability
Accepts older children
Malaria Rating
Low risk and/or seasonal malaria
Good For
Birding, Nature, Wildlife
See other options in this area