Chintheche Inn
CEDARBERG RATING
Comfortable
Overview
Highlights of Chintheche Inn
 Chintheche Inn has loads on offer for the terminally active
 Biking through picturesque local villages
 Visit Bandawe Mission and see the legacy of the missionaries
 Lake trips to see the locals fishing
 Guided walks
 Beach and water activities
Just south of Nkhata Bay, Chintheche Inn has a wonderful broad sandy beach and extensive grounds with splendid indigenous trees.
Chintheche Inn lies on the north-western shores of Lake Malawi, south of Nkhata Bay. It has one of the nicest lakeshore settings of all the hotels on Lake Malawi. The pristine sandy beaches curve endlessly away to the horizon. The northern lakeshore is fringed with luxuriant vegetation. Here the palm-fringed lake is dotted by fishing villages and lowland tropical forest. And the Viphya Mountains provide a dramatic backdrop to Chintheche.
Accommodation
Chintheche Inn is a small comfortable lodge.  There's  a central dining area and bar. But dining usually takes place (weather permitting) under the stars. There is also a lively campsite and a large swimming pool in the extensive grounds. There are ten en suite beach-side rooms, all brightly furnished. Their terrace faces directly onto the wide sandy beach and the panoramic shoreline. There is one family room consisting of two inter-leading rooms with a shared bathroom. The nine standard rooms  are made up of eight twin bedded rooms and one double bedded room.
Activities at Chintheche Inn
What really sets Chintheche Inn apart is the range of activities on offer – its ideal for the terminally active people like me who are no good at just relaxing on the beach!
[add_readmore]
Unlike the other beach lodges on Lake Malawi, Chintheche Inn offers many activities beyond water sports, with birding walks and explorations of nearby tropical forest. Knowledgeable local guides are on hand to lead birding walks or hikes in the area, head up mountain biking trails, or to arrange visits to the local fishing villages.
Watersports at Chintheche Inn include swimming, snorkelling and beach barbeques. And for the intrepid, a trip out to deeper waters on a fishing expedition with local fisherman should not be missed.
The nearby Bandawe Mission also offers a fascinating peek into the country's colonial past. The UMCA missionaries built it in the 1890s after they had abandoned their first settlement at Cape Maclear. The brick-built church is most atmospheric, as is the poignant little row of graves overlooking Lake Malawi.
Chintheche Inn on the map
Rooms
Chintheche Inn - Family Room
There is one family room consisting of two inter-joined rooms with a shared bathroom. There are two separate access doors leading to the beach.
Chintheche Inn - Standard Rooms
There are nine standard rooms which are made up of eight twin bedded rooms and one double bedded room.
Chintheche Inn - New Rooms
We have added four new rooms at Chintheche Inn that are bright and airy and have elegant interiors featuring locally crafted decor and furnishings. These spacious rooms overlook the Lake and offer the ideal base for an adventurous getaway at the beach.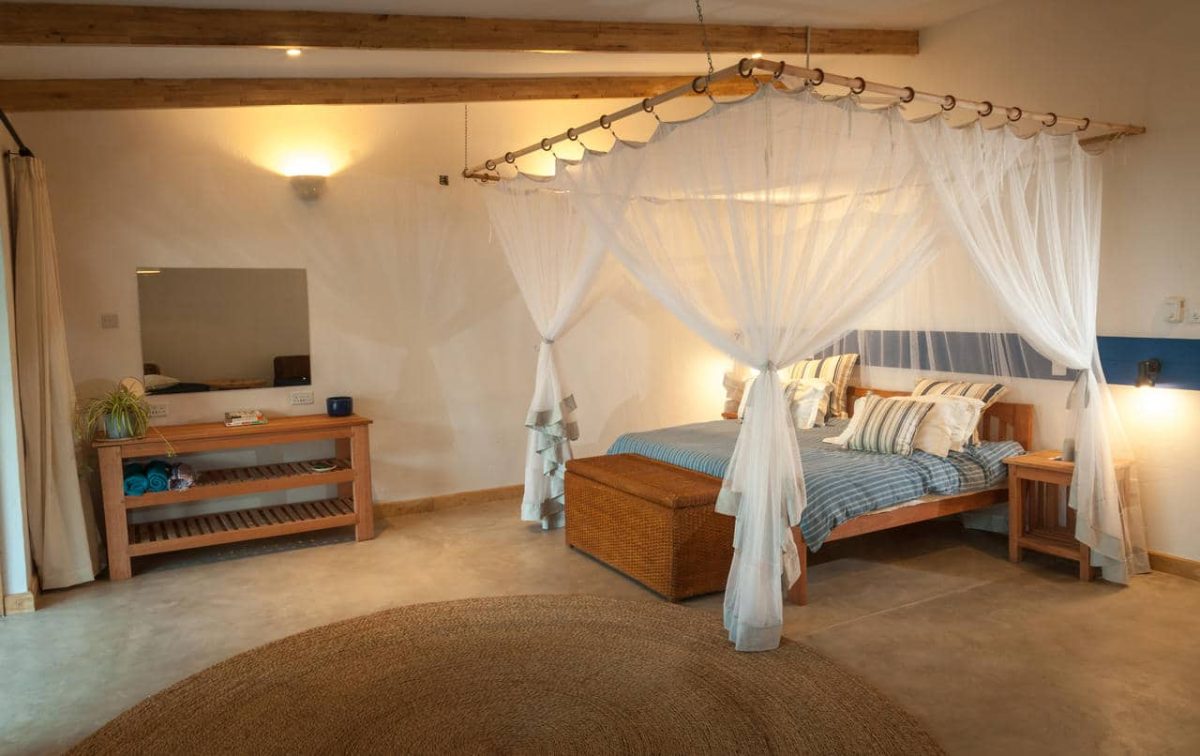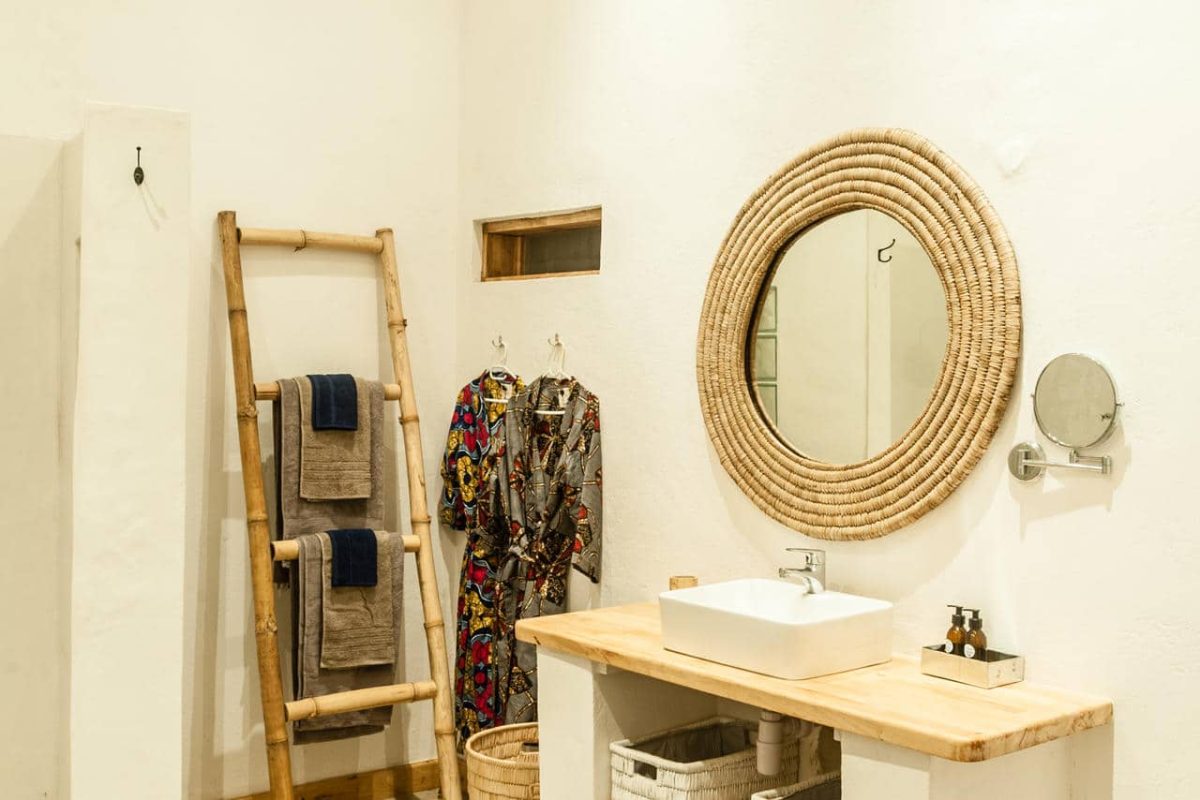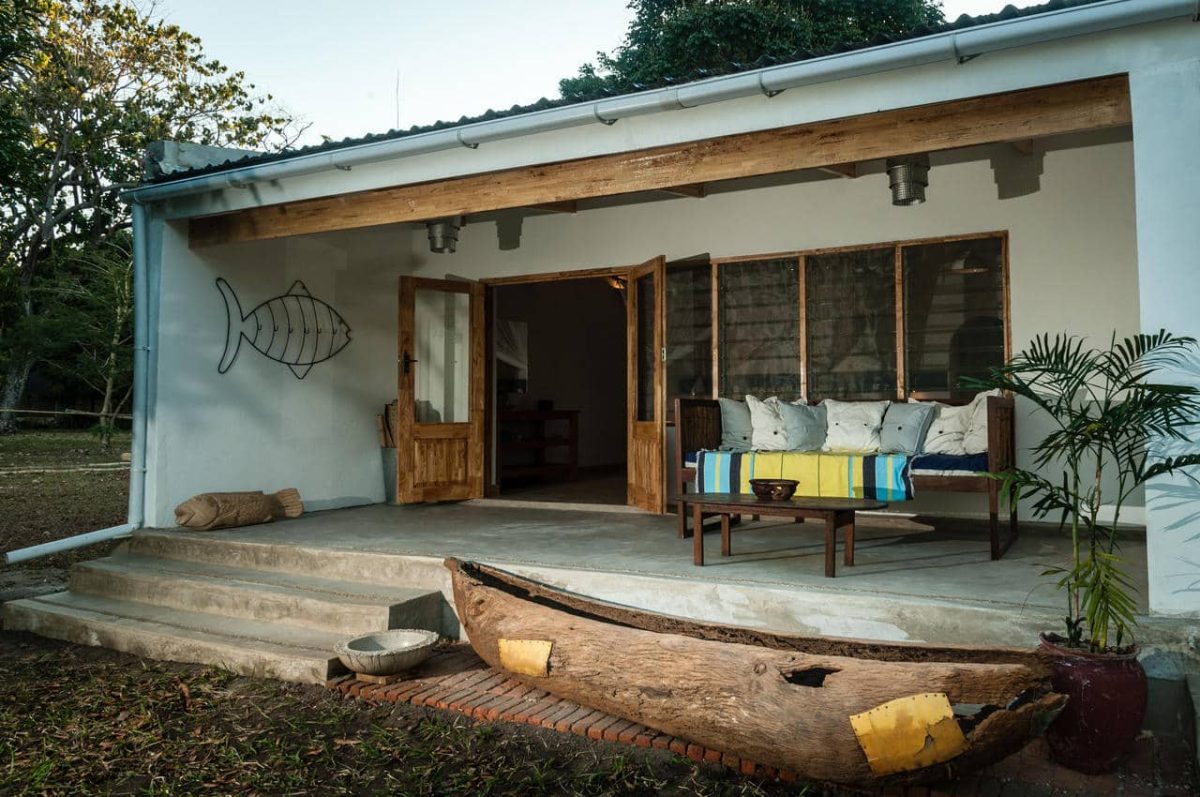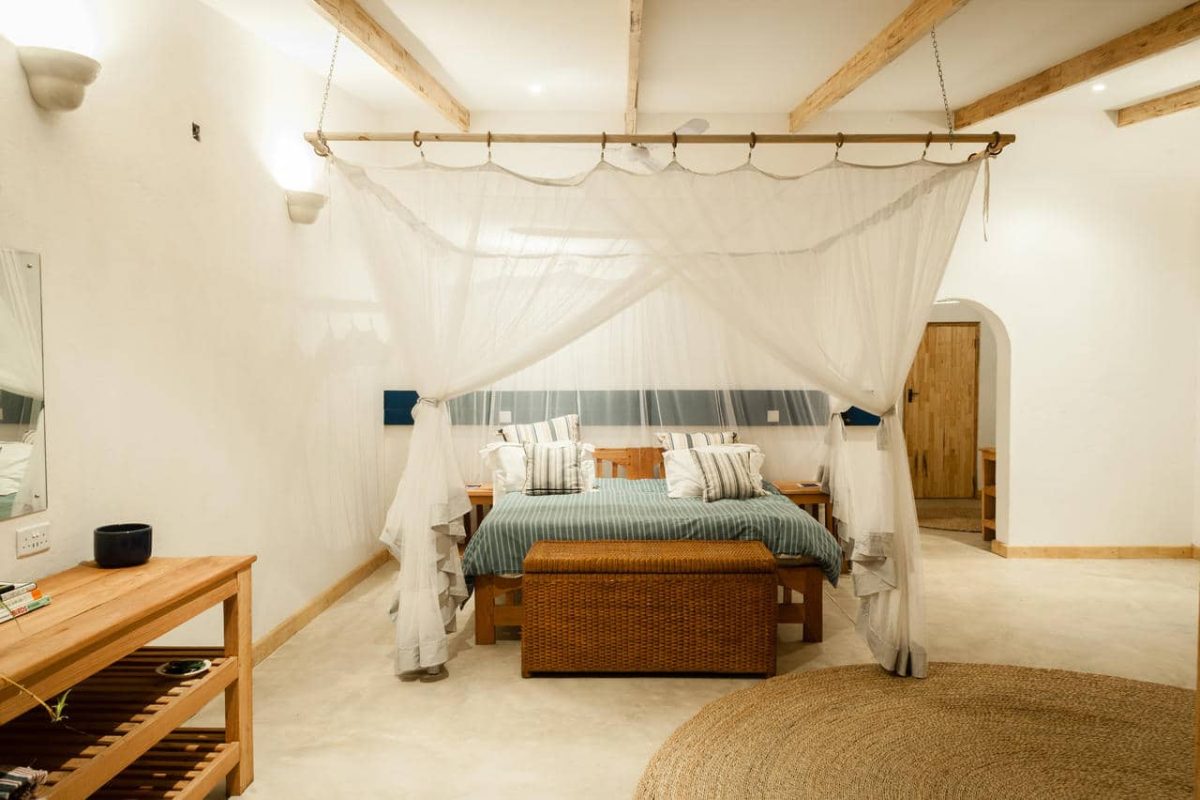 Includes
Dinner Bed & Breakfast and scheduled camp non-motorized water sports
Excludes
Note: Full Board option is also possible
Family Suitability
Family-friendly all ages
Malaria Rating
Malarial area year-round
Good For
Adventure, Beach, Birding, Cycling, Fishing, Hiking, History & Culture, Nature, Watersports
See other options in this area