Overview
Anvil Bay is a private and exclusive barefoot beach camp on a rare untouched stretch of coastal wilderness in Mozambique's most southern national park. It's a dream destination for nature lovers in search of the perfect get away from it all.
On this unspoiled stretch of beach guests get to experience life close to nature. But with all the comforts of home. The perfect beach holiday to just relax and recover from a strenuous overland safari. Or go on new adventures at sea on the beach. Or exploring the lakes forests and savannas of the park.
To give guests the best experience of life on a beach and preserve the raw natural beauty of this pristine piece of paradise they have built as little as possible at Anvil Bay. Canvas tents provide shade on the beach and a thatched retreat in the forest shelter from occasional storms.
The beach bar,  lounge and restaurant are centrally positioned on the bay. With the accommodations either side. So guests can book to be close to the action or enjoy even more isolation on the north and south ends.
Accommodation:
The accommodations, called Casinhas (a little home in Mozambique) are nestled in the canopy of the coastal forest. Just a few steps away from the secluded white sand beach. Created with the smallest possible footprint to preserve the wilderness their where build on stilted wooden decks.
Each of the 10 Casinhas with its own stretch of beachfront. Using only natural materials and local craftsmanship with simple functional furnishings and fine linen.
You will find a well stocked minibar and beverage station. Luxury indoor and outdoor showers and a private dining deck en-suite.
The thatch and canvas design takes advantage of the cooling ocean breezes. And the canvas sides can be rolled up to truly get in touch with the natural surrounds. Outdoor lighting has been kept to a minimum in order to better see the majestic African night sky. And not to disturb the turtles in nesting season...
Anvil Bay Lodge is child friendly and allows children of all ages.
Activities and Marine Life at Anvil Bay:
No 2 days are ever the same at Anvil Bay. After breakfast meet the marine guides and set for an Ocean Safari adventure. Where you could get to swim with wild dolphins, view migrating humpback whales or snorkel over pristine coral reefs. Spend the afternoons at your leisure. Or explore the in-land dune forest trails, take a stroll on the beach, a dip in the ocean or simply relax on a lounger soaking up the sun.
Marine Life:
The marine life at Anvil Bay is spectacular. The Indian Ocean off the coast of Southern Mozambique is home to 4 out of the 7 species of sea turtle that can be found worldwide. As part of the conservation efforts at Anvil Bay, Ponta Chemucane assists with the monitoring and protection of Mozambique's southern turtle populations in association with the team from the Ponta Partial Marine Reserve.
The majestic Humpback Whale and occasionally the larger Southern Right Whale follow an annual migration pattern when they leave their summer feeding grounds. And this migration brings them to the warmer waters of Mozambique between the months of July and November during the breeding and calving season.
The Maputo Reserve:
Visit the Maputo Special Reserve, home to Southern Africa's last remaining coastal herd of elephant. And was originally established to protect this elephant population in the 1930's. At 1040 km², it is a spectacular area that combines lakes, wetlands, sand forests, grasslands and mangrove forests with a pristine coastline.
In 2010 the Mozambican government began a translocation program to Maputo Special Reserve in order to re-introduce species that were historically found in the area. Over a thousand animals have been reintroduced so far. The species found to be the most abundant are hippo, reedbuck, elephant, crocodile, red duiker, blue wildebeest and zebra. While the giraffe, nyala, kudu, bushbuck and waterbuck populations are growing.
(Please note: Game drives & excursions are not included)
At Anvil Bay Lodge you can retire around the campfire and enjoy the light pollution free African skies where the stars shine down at the end of a perfect day.
Anvil Bay Lodge on the map
Rooms
Luxury Casinhas
King size bed, can be converted to twin beds. An additional single bed - or maximum of two singles or a camp cot for a baby or toddler, can be included for children.
Ensuite bathroom with indoor and outdoor hot and cold showers and private deck.
Canvas and thatch units situated in the dune forest on stilted wooden decks - each with its own beachfront.
Family Casinha
King size bed with an extra room with two single beds comfortable for 4 adults or parents with two children, King bed can be converted to twin beds and an additional single bed can be included for a third child. Ensuite bathroom with indoor and outdoor hot and cold showers, a bath on its private deck. A canvas and thatch unit situated in the forest canopy with its own beachfront and thatched beach umbrellas.
Honeymoon Suite
Private and romantic - a King size bed, ensuite bathroom with indoor and outdoor hot and cold showers and private deck situated furtherest from the main beach area.
A canvas and thatch Casinha units situated in the dune forest on a stilted wooden deck and path leading onto its own beachfront.
Refer to the Honeymoon Special for inclusions of treats for the celebration.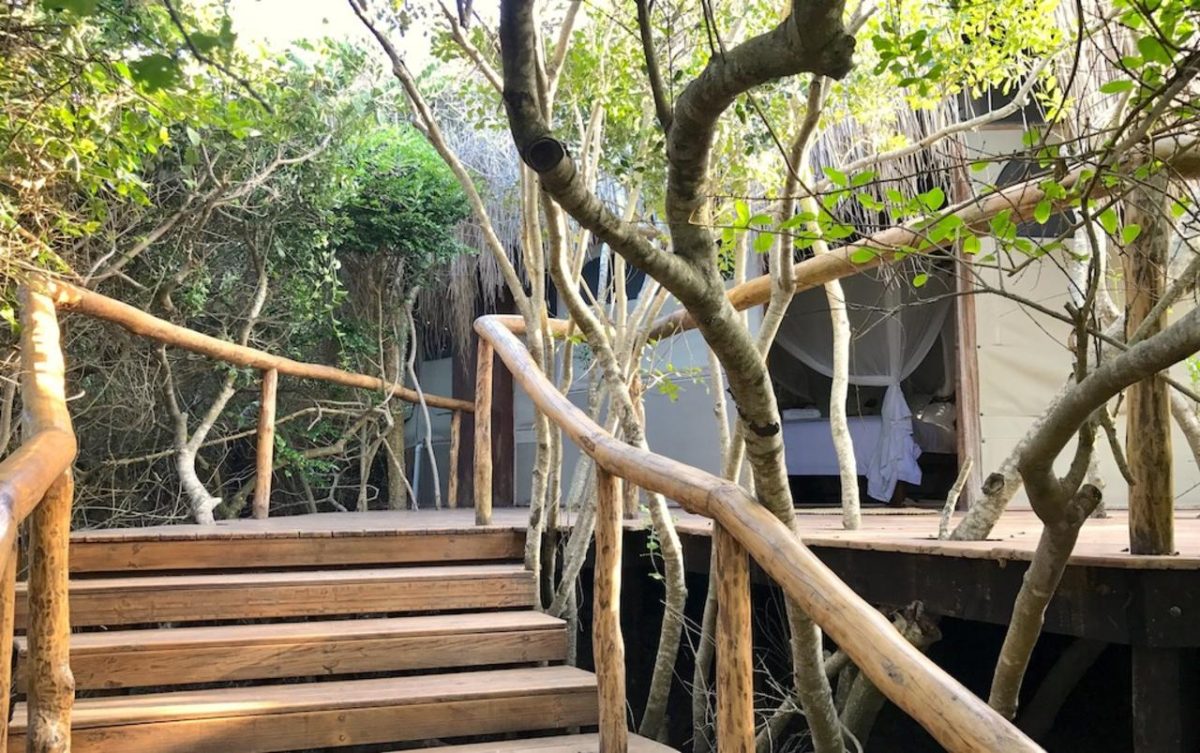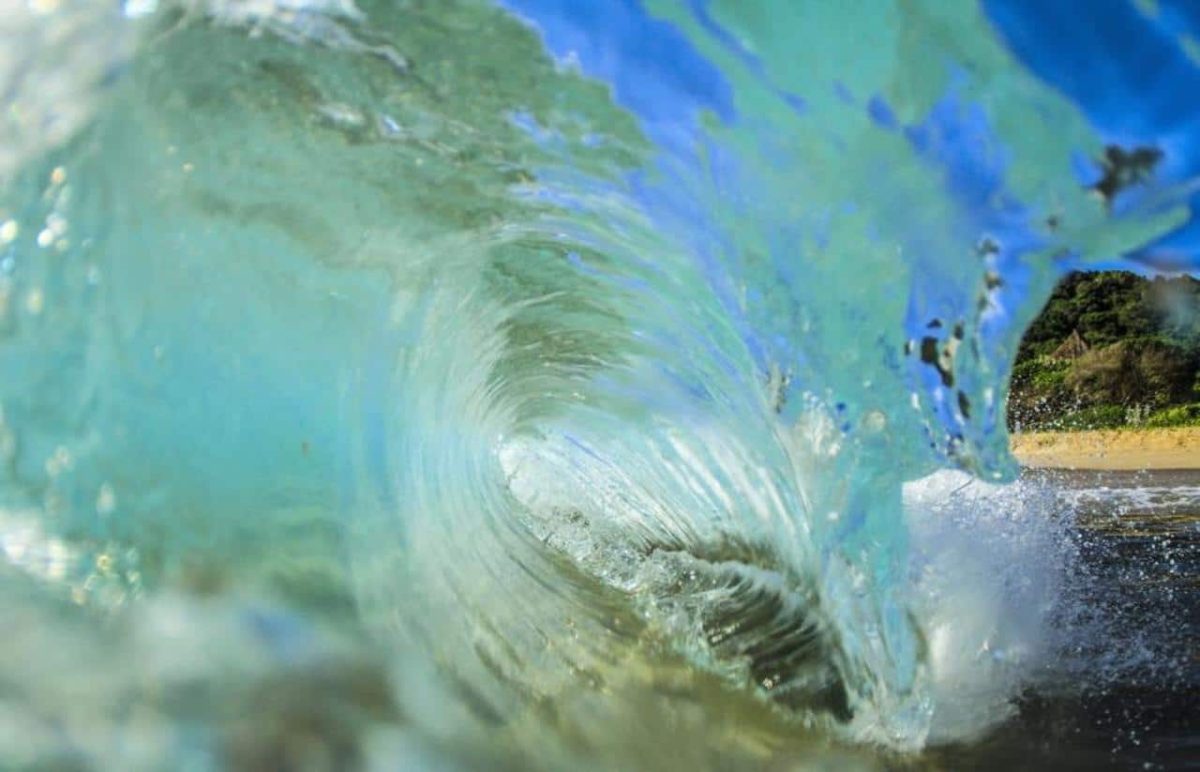 Special offers
Honeymoon Offer
Stay 4 nights and get 20% off accommodation plus romantic Value Adds
<strong>Stay 4 nights and receive 20% off the couples accommodation.</strong> This offer includes: *Sparkling wine upon arrival, *Romantic dinner and turn-down, *Private picnic on the beach or lake deck
Excludes: Festive season