We recommend the Zanzibar Spice Farm tour if you are staying in Stone Town for a night or two. Or even en route to your Zanzibar beach resort. It only lasts around 2 to 2½ hours. And it's one of the most popular excursions on the island.You go to a small family-run farm,and see all the different spices being grown. (Some farms are shared across several families. Spices include vanilla pods, nutmeg, cloves, cinnamon and ginger. The farm guides make it entertaining with impromptu fruit carvings. The tour ends with a tropical fruit tasting and opportunity to buy some spices. These are great for easy presents for home.
In days past, Zanzibar was known as a spice island, exporting cloves, vanilla, nutmeg and cardamom across the world. The spices were brought over from Asia and South America. And they flourished in the tropical climate of Zanzibar. Nowadays the plantations are a tribute to the island's past. So they've swapped spices for tourism, combining both in a spice tour.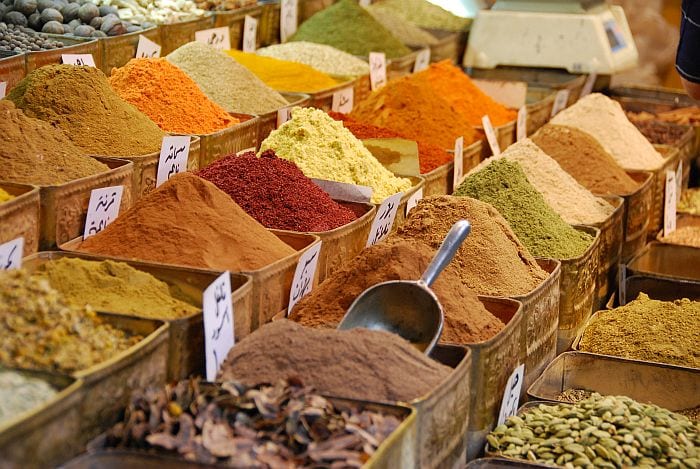 Walk through the spice farm with your guide. Touch, smell and taste different spices and tropical fruits. Or try to guess which is which. By examining the crushed leaves, the fruit, shoots and vines and creepers crawling up the Zanzibar spice tour trees. Learn about the various properties of spices, their origins and their use as medicines. The Zanzibar spice farm tour gives you the opportunity to visit a spice farm village. Which gives you an insight into local life and the chance to try some Swahili dishes. Taste the fruits in season and sample some spiced tea.
Types of Spices found on the Spice Tour
Depending on the season you are visiting, you can find anything from vanilla, cardamom, cinnamon, nutmeg, turmeric, lemon grass, cloves, ylang ylang, cumin, garlic, ginger, coriander, pepper, allspice, tamarind, chilli, oregano and more! Fruits can include banana, pineapple, jackfruit, custard fruit, oranges, star fruit, tangerine, passion fruit, mango, avocado, pear, papaya, grape fruit and many others.
Note: We don't book this spice tour on a standalone basis, only alongside Zanzibar or Stone Town hotel accommodation